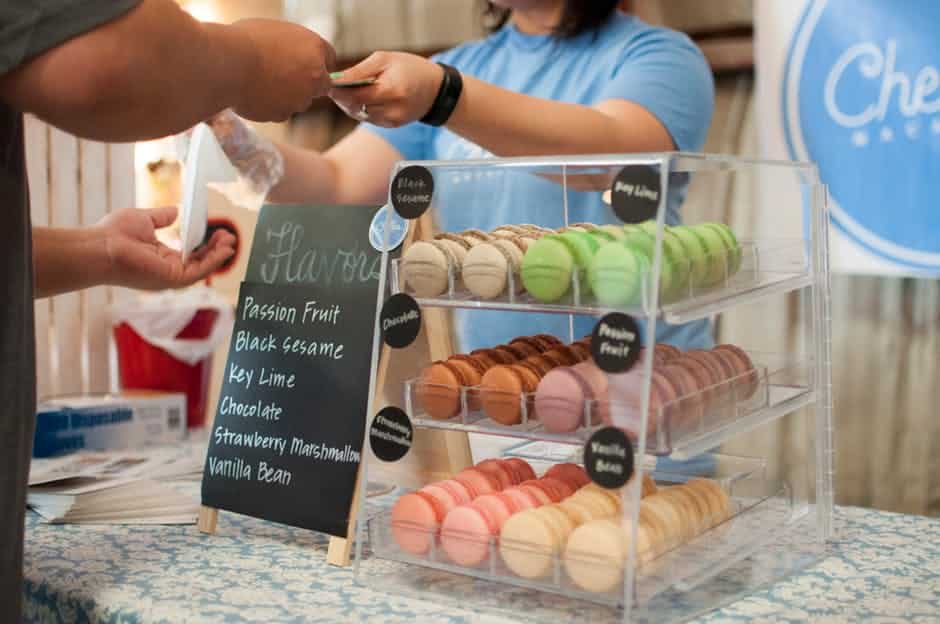 For some, reviews can be frightening, thanks to the possibility of receiving hateful, negative reviews that soil your brand's image. However, as a business owner, you need reviews because they bring more good than harm (even negative reviews are good for your business, believe it or not, but more on that later). Reviews function as a digital word-of-mouth, as testimonials that can shape how new page visitors perceive your business. In fact, reviews bring credibility to your business. According to Vendasta Technologies, a Canadian computer software company, 80% of customers trust reviews as much as they trust personal recommendations.
So now you probably want to grow your customer reviews as quickly as possible. Here are six effective ways you can do that.
1. Give Feedback First
In this case, the adage "the early bird gets the worm" rings true. If you give positive feedback first, your recipients will feel more compelled to return the favor. Common courtesy (if the recipients have any) will compel them to do so. This tactic works well for businesses that work with ecommerce websites or apps that allow both the seller and the customer to rate one another, websites and apps such as eBay, Amazon, and Uber.
Once you've given positive feedback, ask your customer for a review via private message. You can wait a few days after leaving your feedback to do this to ensure that they notice your review first. (Most websites and apps notify its users when they receive feedback.)
2. Ask for the Review
Sometimes when you ask, you will receive. This is true for reviews. If you want a review, don't be afraid to ask. After all, the worse response you'll get is a no (if you'll get a response at all). When you ask, ask via private message. This can be through a messaging feature of a third party site you use or an email if you're selling through your own website. Directly asking for a review, or putting customers under the spotlight, will likely compel them to respond. Have you ever ask for a favor in a group chat and received no response? Have you tried directly messaging one of the recipients from the group chat and received a response? Asking directly and politely works.
3. Ask for a Review at the Right Time
When you ask for a review, make sure to ask at the right time. For example, if you're involved in ecommerce, it would be foolish to ask for a review before your customer has received your product. Remember that your buyer will likely receive your product within at least seven days—enough time for your buyer to forget about your request. Rather, ask for a review one to two days after your customer has received your product. (Tracking tells you when the product has arrived.)
4. Give Incentives
If directly asking for reviews doesn't work, try giving incentives. For example, you can offer discounts, coupon codes, or free shipping in exchange for reviews. When you do this, however, make sure that you give your offer a time limit to encourage quick action.
5. Insert CTAs in Your Website
Many social media widgets and plugins that let you insert a CTA on your website exist. Use these to encourage web visitors to leave a review about your business. Comment Rating Field, Author hReview, Rich Reviews, and WP Review are easy ones to use. If you have a Facebook page, you can design a CTA that encourages visitors to leave a review on your Facebook page. You can do the same for various social media pages such as Yelp, Google, and Angie's List.
6. Follow Up
If you directly messaged a customer for a review and didn't receive a response, try again. Wait for a week or two before you follow up, and only follow up once. You don't want to sound spammy, after all. Additionally, when you follow up, always do so politely. Don't sound too pushy.
If you want to grow your customer reviews, remember that you can do so using some or all of the six tactics listed above: you can leave a review first, ask for a review, ask for a review at the right time, give incentives, insert CTAs in your website, or follow up. Reviews, good or bad, are beneficial to your business, so don't let bad reviews scare you. In fact, it's better to keep bad reviews than to delete them, an act which may cause some suspicion. Keeping bad reviews shows transparency and cultivates trust from your customers. Rather than deleting bad reviews, respond to them. It shows that you're willing to solve problems and interact with your customers.
Comments
comments