July 26, 2018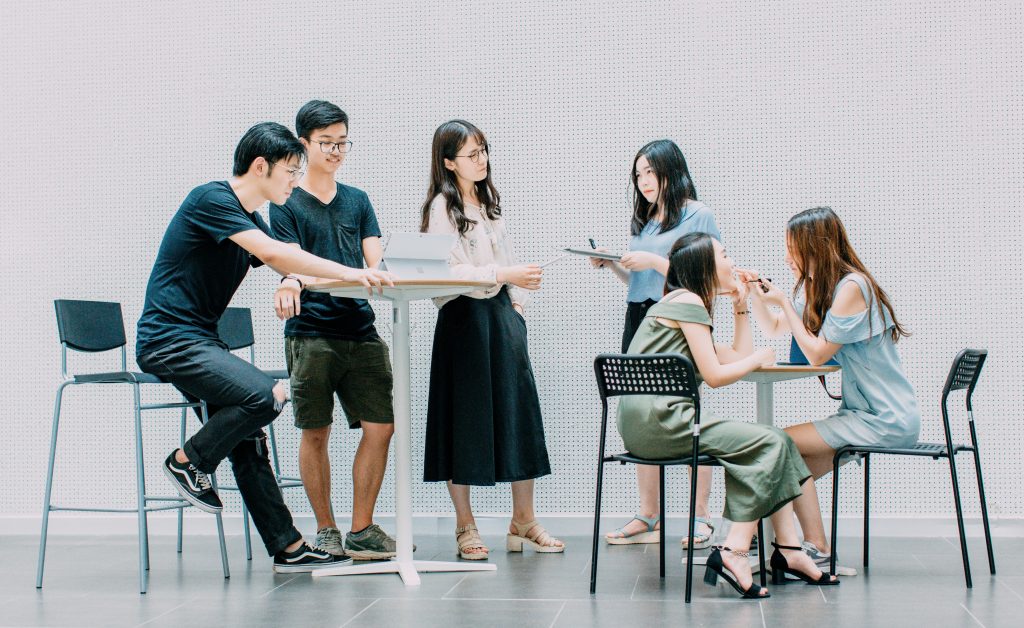 The holiday season is the most exciting time to shop. Although it's only July, and you're not even thinking about your gift lists yet, as an advertiser, you want to get a jumpstart on your holiday campaigns. To do that, you need to analyze shoppers' past behaviors, for example, how they interacted with businesses, brands, and social media platforms during that time.
Snapchatters, in particular, played a major role for advertisers during the holidays last year. In fact, active Snapchatters bought 20 percent more items than any other average consumer not active on Snapchat. Additionally, active Snapchatters are 64 percent more likely to holiday shop on Black Friday than non-active users. To top it off, US Snapchat users made 850 million shopping trips in 2017 during the Black Friday weekend.
Snapchat g recently shared charts and statistics about Snapchatters' behaviors during the holiday season in 2017. Here are some of the highlights.
Store Foot Traffic
Snapchat found that last year teen users shopped more at apparel stores while users 21 and older shopped more at big box stores. Additionally, the following stores saw a significant increase in foot traffic volume:
Victoria Secret: 15x more traffic
Target: 13x more traffic
Macy's: 5x more traffic
Hot Topic: 4x more traffic
Hollister: 2x more traffic
Last Minute Shopping
The week before Christmas last year, Snapchat users exhibited different shopping patterns. They shopped at jewelry, beauty, discount, and printing stores. Specifically, MAC's makeup gift packs and Staples' shipping and gift card printing services were most popular during that stretch before Christmas. During the week before Christmas, the following stores received high-volume foot traffic:
MAC: 15x more traffic
Staples: 6x more traffic
Kay Jewelers: 5x more traffic
Marshalls and TJ Maxx: 5x more traffic
Barnes & Noble: 3x more traffic
Additionally, since last-minute holiday shopping takes a lot of work and makes people hungry, Snapchatters were frequenting popular food chains while out and about. According to Snapchat, the food chains visited the most last year the week before Christmas were
Starbucks
Dunkin' Donuts
Subway
McDonald's
Burger King
Dairy Queen
Taco Bell
Wendy's
Chipotle
Jack in the Box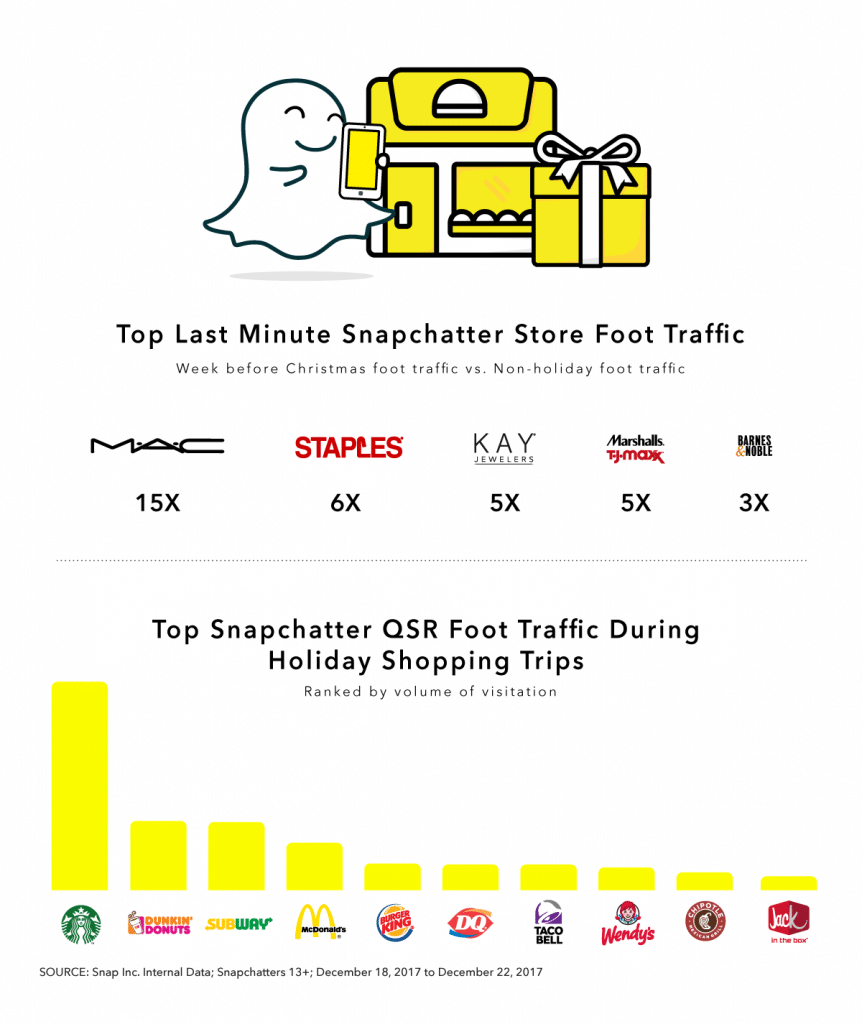 Holiday Visits to the Movies
Whether they finished their holiday shopping, waited until the last minute, or did not partake in the holiday shopping tradition, Snapchat users spent a lot of time at the movies when they weren't shopping. Last year, Snapchat users frequented movie theaters on Black Friday and the Friday before Christmas. In fact, their visits both times were higher than the same day the week prior.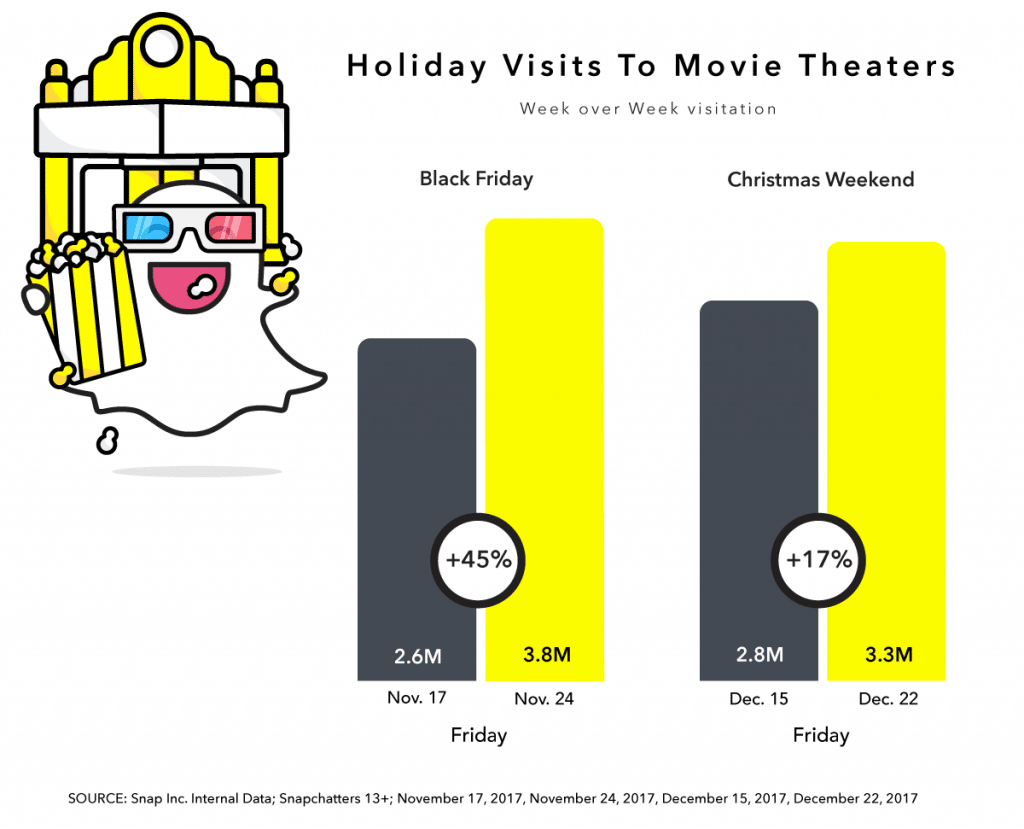 Ringing in the New Year
Snapchat users have a special way of celebrating the New Year. In particular, Snapchat found that users celebrate at popular tourist attractions like Disneyland, Universal Orlando, and the Mall of America. This suggests that they enjoy big celebrations where there are fireworks and crowds.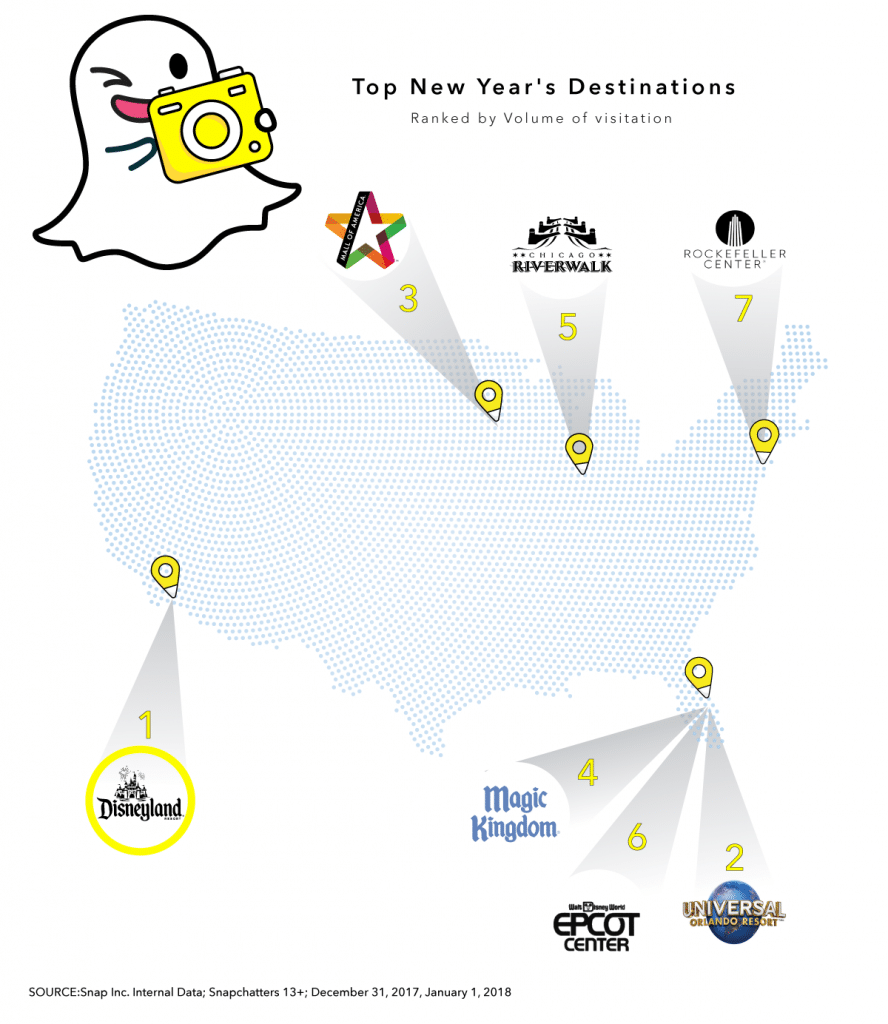 Start Your Campaigns Early
Although your audiences may not be thinking of the holidays yet, you should start doing so. Think of where and when you should market to them. For example, if you own a food chain, you want to amp up your campaign during the week before Christmas to reach hungry last-minute shoppers. Or if you're promoting a movie, enhance your efforts in the days leading up to Black Friday and the Friday before Christmas. You can create filters or geofilters with fireworks to target users at New Years Eve. Snapchat gives you a lot of creative flexibility to deliver your holiday campaign when and where it will be best received.
The holidays are just around the corner. It's time to get to work!
Comments
comments