February 2, 2017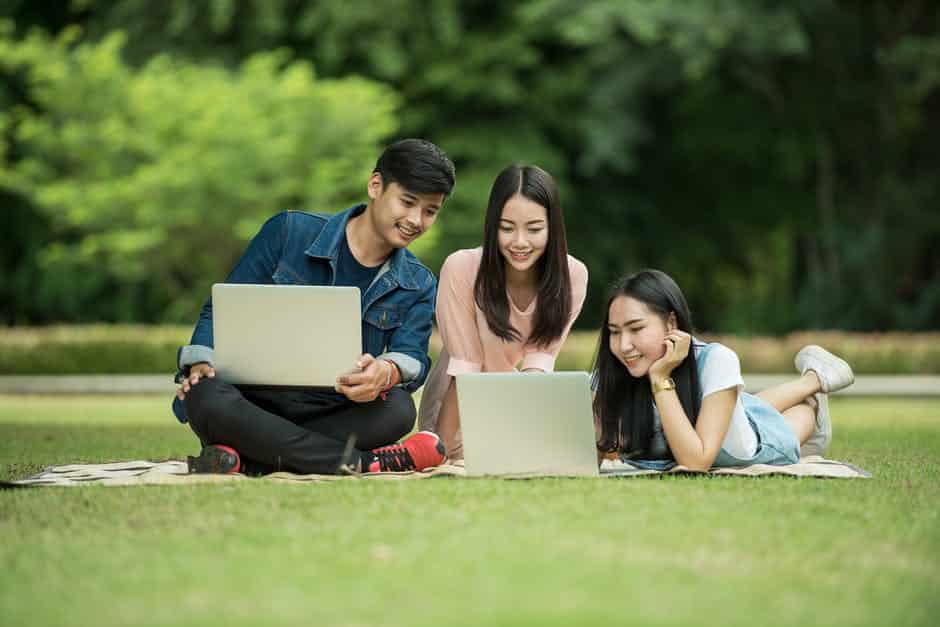 Facebook is rolling out a new section on mobile called Discover People which allows people who aren't Facebook friends to find each other and connect.
#Facebook Rolls Out Feature That Lets You Network
Click To Tweet
To use Discover People, users must first create a profile that includes information from their Facebook profile. The information you provide will then be matched to people with whom you share commonalities. For example, you will be able to find people who works at the same company, who lives at the same city, and who shares the same interests as you.
Once you update your profile, you will be able to scroll through a list of upcoming events and to view the people who are going to those events, whether those people are part of your friend's list or strangers with whom you share commonalities.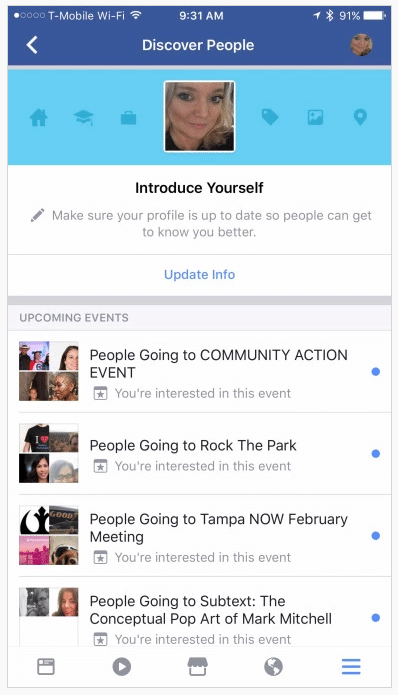 "Discover People," which is slowly rolling out to iOS and Android users, is located on the navigation section adjacent to the Notifications button. You'll find Discover People among Friends, Events, Groups, Nearby Places, among other options.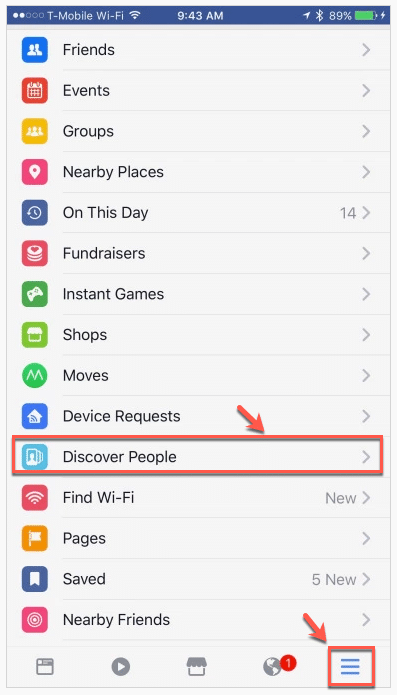 Some speculate that this new feature aims to take a jab at dating apps like Tinder and Bumble that are slowly adopting social networking features with Tinder Social and Bumble BFF. Their move beyond dating to social networking may have been perceived as a threat by Facebook, and Discover People is a defensive act to retain its status as the number one social network.
Some, however, speculate that Discover People is simply one of Facebook's many attempts to bring people closer together.
Facebook's spokesperson clarified the reason behind Discover People:
"Too often, it's hard to learn more about people around you, whether it is upon starting a new job, joining a new group, deciding if you want to attend an event, or moving to a new place. To make it easier, we're starting to roll out a new bookmark in the More menu called 'Discover People' that can help you discover more about people you have things in common with by browsing through profile cards of people in your community."
Although Discover People is slowly rolling out to all users, it has not reached 100% of Facebook's user base at this time.
What do you think of Facebook's new feature, Discover People? Leave your comments below or share this story to friends.
Comments
comments