May 16, 2017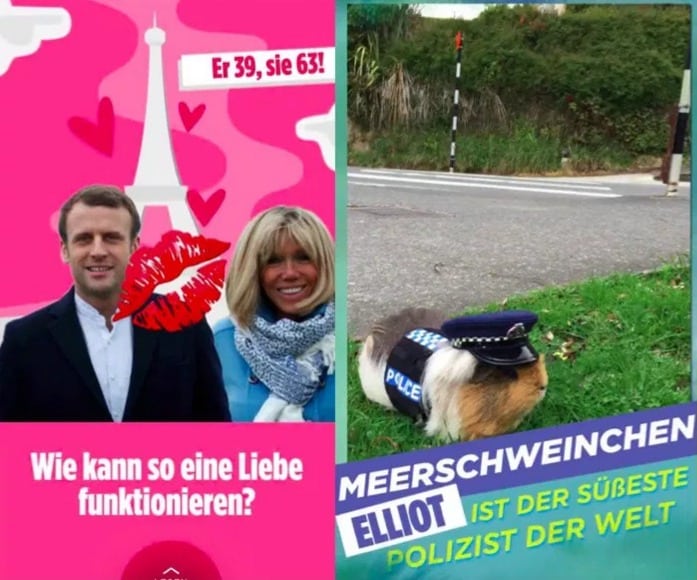 Bild—Axel Springer's German tabloid—is turning to Snapchat Discover to reach an audience of teens. After Discover launched in Germany three weeks ago, the tabloid began testing the waters with various news topics.
@BILD uses @Snapchat Discover to reach teens. #digitaladvertising #youthnews
Click To Tweet
The new angle portrays breaking news and entertainment in a magazine-like fashion, similar to the brightly-colored magazine covers commonly found in checkout lines. In other words, the publication is bringing its blend of gossip and journalism to the level of 13-year-olds and older. (Think Disney Channel, but in news form.)
Already, the new focus has generated significant interest, specifically with topics on teen romance as well as European government elections. With the upcoming German election, Bild seeks to reach young first-time voters through this new platform.
Bild has said that the end game is to increase youth awareness of the importance of news while simultaneously appealing to the pop culture and romantic inclinations of the teenage mind.
Why Bild Is Using Discover
Although the specific market numbers are unclear, Snap Inc reports 55 million users in Europe. It is uncertain what percentage of that number falls under the German population. However, there is no harm in Bild's test of the market, as the German tabloid reportedly struggles to garner interest amongst the younger generation through its other publication formats.
Snapchat Discover offers a unique platform that allows users to swipe through interesting content as one might browse through sections of a print magazine. Bild's use of this platform increases the likelihood of a crush-smitten teen not only swiping to read the latest gossip but also to take a gander at whatever breaking news story pops up as she does so.
What do you think of Bild's advertising strategy? Let us know in the comments section below.
Comments
comments