March 14, 2019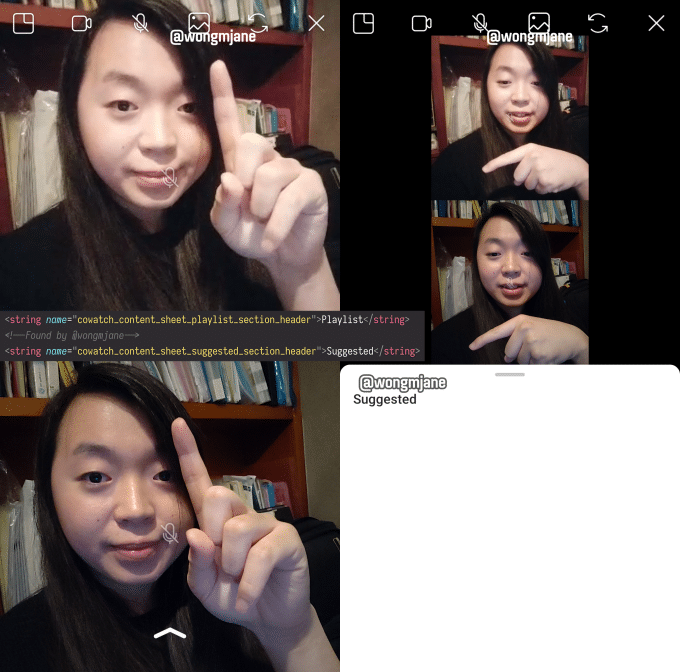 There may be some virtual watch parties in Instagram's future. According to Tech Crunch, a newly discovered code shows a feature that allows users to watch content together through Instagram Direct Messaging.
Although it isn't clear exactly the types of content users will be able to co-view together, Tech Crunch believes the feature could give IGTV a big boost. IGTV is Instagram's video hub for long form, full-screen videos. However, it could also mean users will simply be able to view Stories and feed videos together.
Jane Manchun Wong, a software engineer, found that the code refers to "cowatch content" from a "Playlist" or "Suggested" videos. The code suggests similarities to Facebook Watch Party, which allows group co-viewing on Facebook. Wong also previously discovered code for a "Watch Videos Together" feature in Facebook Messenger.
At this time, it's unknown how the screen sharing will look to users who are co-watching content.
"It's not certain whether users will be able to appear picture-in-picture while watching so friends can see their reactions," Tech Crunch noted, "but that would surely be more fun."
Co-watching on Instagram could offer a new way for advertisers to reach users. Ads may be shown throughout or in between viewing experiences. This could give advertisers another audience demographic to cater their marketing strategies through this unique virtual co-watching experience.
If Watch Party has already been successful, the co-watching feature for Instagram is a smart move on Facebook's part. According to Tech Crunch, since launching in July up through this past November, Watch Party generated 12 million co-watching groups, which produced eight times more comments than other video formats on the platform.
"That proves co-watching can make video feel less isolating," observed Tech Crunch.
Instagram has not publicly commented on the discovered code for the co-watching feature. The company likely won't reveal anything until it has begun testing the feature with select users. It may be a while before users can see the capability in the app.
With co-viewing experiences rolling out to social media apps like Facebook and Instagram, YouTube may have more competition to watch out for in the future. YouTube already had to adjust its strategy for its original programming by making subscriptions to its premium service free to all users, with a small catch of ad-supported content. The platform made this move to compete with streaming services like Netflix and Hulu. Now, YouTube may need to worry about Instagram as well.
By Anna Hubbel, writer at AdvertiseMint, best Facebook advertising agency
Comments
comments