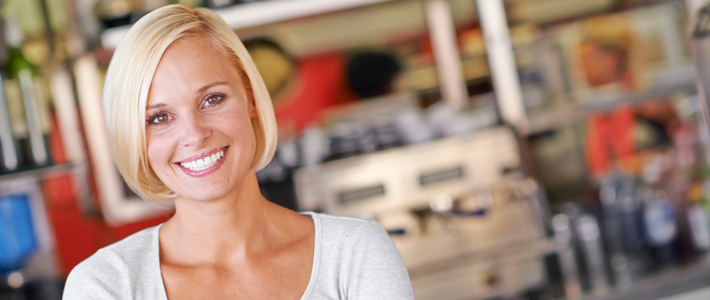 With more than 1.2 billion people visiting News Feed on average of 14 times per day, Facebook provides an incredible opportunity for you to capture the attention of people you want to reach and drive them to your website on any device. There has never been a better opportunity to reach your target audience with such accuracy and at an affordable price.
Here are the three main reasons why you need to be advertising on Facebook today.
1. Digital Advertising is Growing
Businesses are spending more on digital advertising every year, in fact, total online spend is expected to increase from $151 Billion in 2015 to $204 Billion in 2018. Digital advertising is growing because of the time consumers spend online and on their mobile devices along with the increasing advantages of targeting that digital advertising provides over traditional media.
2. Almost 20% of all Internet Advertising is on Facebook
Facebook recently made two massive changes that have allowed it to now control almost 20% of all money spent on Internet advertising. First, they allowed the ads to appear in the newsfeed which is where most users spent their time when on Facebook. Second, they implemented a robust targeting system, which gives advertisers like you thousands of options to reach your exact audience.
3. Receive a $500 Facebook Ad Credit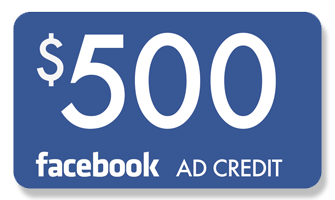 For a limited time, we are offering a FREE $500 Facebook Ad credit for all new clients that sign up for our Facebook management services and spend a minimum of $100/day for the first 30 days. It's that simple. Just fill out the form to the right to learn more.  
Request a Free Consultation

What can Facebook Ads do for you?
Drive In-store Sales
Increase foot traffic and make it easier for people to find and share information about your business.
Increase Online Sales
Find new customers and deepen relationships with people who will click through and buy.
Launch a New Product
Generate excitement and maintain momentum around a new product or service.
Generate Leads
Connect with your ideal prospects through targeted ads on Facebook.
Promote Your Mobile App
Get your app into the hands of the right people and keep them engaged.
Promote your Videos
Make sure your videos or commercials are seen by your target audience.
Introducing Facebook Ad Targeting
Demographics
Choose the audience for your ad based on demographics like age, gender, education and more. Reach people in cities, countries and communities where you want to do business.
Interests
Reach people based on their interests, hobbies and the Pages they like on Facebook. This also includes being able to target fans of your direct competitors.
Behaviors
Find people based on their purchase behaviors, device usage and other activities.

Connections
Reach people who are connected to your Page, event or app, as well as their friends.

Custom Audiences
Connect with the people you already know, and more people like them, on Facebook.

Is Facebook Right for You?
Take our Facebook Quiz to see if Facebook advertising is the right fit for your business!
Good News
If you answered "YES" to any of the questions, Facebook advertising will be a great fit for you.
Your Facebook Advertising Options
Newsfeed: Sidebar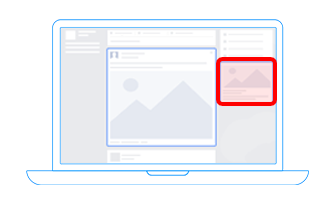 A smaller ad that is displayed on the right side of the Facebook page when viewed on a desktop.
Page Likes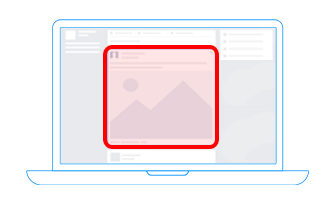 An easy to create ad that allows your targeted audience to "Like" your fan page with a single click.
Frequently Asked Questions
How much does it cost?
Facebook ads are placed on a bidding system which means the person who bids the highest will have their ads shown first. The upside to this approach is that Facebook has so much volume that often ads with lower bids are still displayed. Cost per click usually ranges between $.10 and $5.00 while cost per thousand impressions will range between $.25 and $4.00. AdvertiseMint charges a flat agency rate of 10%, 15% or 20% based on your total ad spend. With this fee, our team manages all your ad creative, targeting, audiences, AB testing and reporting. This means when it comes to Facebook advertising, you can just sit back and let us do all the heavy lifting for you.
How are Facebook ads different from Google ads?
Google has been the leader in digital advertising for the past 10 years. Individuals looking to solve a specific problem often "Google It" which allows businesses that offer a solution to bid on that keyword. This is a great method of advertising but the downside is that you have to wait until a person searches for their problem before your ad will be displayed. Facebook advertising allows you to find and target your ideal customers, even before they have a need for your product or service. Because Facebook has so much data on its users, businesses can get extremely targeted with who sees their ads, which saves them money in the long run over traditional advertising such as print, radio or TV.
Why AdvertiseMint?
AdvertiseMint is a digital advertising agency that specializes in helping successful companies advertise on Facebook.
Working with an agency has several advantages for your business.
AdvertiseMint wants to earn your business every month and requires no long term contracts.
Clients and Testimonials
Some of our notable clients include:


"AdvertiseMint helped me create Facebook Ads and I couldn't be happier about the job they did. Their team is very knowledgable and helped me create a Facebook Ad Campaign quickly while still explaining what they were doing every step of the way. I would highly recommend AdvertiseMint to anyone with a business looking to use Facebook as an Advertising tool. In the complicated world of social media advertising, they really know what they're doing."
– McCall, Florida
"Before I found AdvertiseMint, I had looked into several other companies that on paper, appeared to be bigger and more established. However, during the vetting process, I was impressed with their communication and speed at which the projects were completed. It was for this reason that I chose to go with AdvertiseMint and they continue to impress me with their knowledge, speed and communication."
Alex, California
A personal invitation from our Founder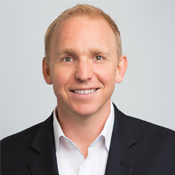 Hi. Over the past 15 years, I've worked in both corporate and start-up positions and realize how vital it is to have great people on your team. Because digital is changing so quickly, its important to always have a clear understanding of your goals, a deep knowledge of the available tools and clear communication about the progress that is being made. It was for these very reasons why I founded AdvertiseMint. I wanted to make it simple and easy for companies to get amazing results from their digital advertising. Our friendly team is standing by and ready to ensure your Facebook advertising is profitable.I know there are many options when it comes to digital advertising and I would love the opportunity to do business together.
– Brian Meert, CEO and Founder, AdvertiseMint.com
AdvertiseMint.com
604 Arizona Ave, Santa Monica, CA 90401
1-844-236-4686