JUL. 20, 2017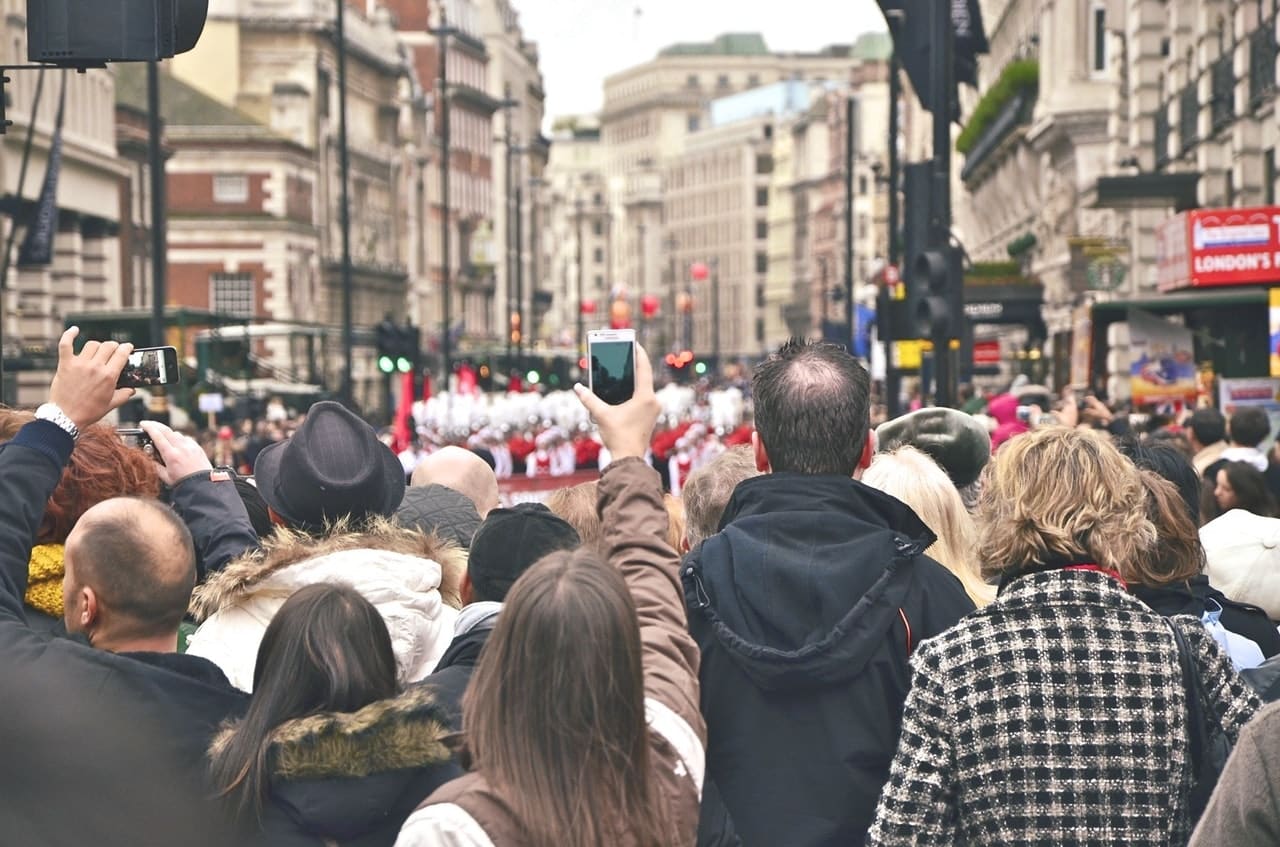 It's a big world out there, but Snapchat just about has it covered. With geofilters that are viewed 1.5 million times every minute—and borrowed location databases making them accessible for stylization across towns and cities all over the world—Snap is making its mark all over the map.
Users view #geofilters 1.5 million times every minute. #snapchat #location
Click To Tweet
According to TechCrunch, the widespread popularity of Snapchat geofilters is due largely in part to the network's partnership with location data providers Foursquare and Factual. The two databases caused geofilter viewership to double since Snap's February IPO filing. They provide both the category and coordinates of businesses across the globe, which means businesses or brands can purchase geofilter ads to market themselves. As a result, Snapchat has utilized the location data to create its own business location geofilter.
Snapchat's Focus on Location
Snap Inc. continues to hone in on location-based tools and features to distinguish itself from the other social networks. By creating a link between online and offline experiences, Snap Inc. increases the likelihood of users seeing an ad or business and visiting the brick-and-mortar store from which the ad or geofilter came. In advertising terms, it's all about brand exposure and tracking behavior.
Below are some of the actions Snap has recently taken or features it has recently developed, with a specific focus on location.
Stories Search
Snapchat's Stories Search displays search results for a specific place or event. Snaps submitted to Our Stories, rather than disappearing in 24 hours, can last anywhere between less than a day to weeks or even months so users can find them in Search. The lifespan is ultimately determined by how rapidly content surrounding a specific theme is submitted. The more rapidly submitted the content is, the shorter the lifespan, as opposed to content that is submitted every few days, which will remain for a bit longer.
Since Snapchat receives a massive number of submissions for a particular event or time of year, many Snaps get lost in the shuffle. Now, with algorithms that scan each submission and group them into themes, Stories Search allows users to search for Snaps that match their search term.
For example, users can search for a generic term such as "cats," and Stories Search would show them Snaps submitted to Our Stories that fall under the theme of cats. Similarly, users can search for a local event, and they'll find Snaps other users have submitted relevant to that event.
The end result is a hub where users can keep up with the latest and greatest in terms of a specific category or event they'd like to learn more about or connect with in some way.
Acquired Location-Based Entities
Snap has acquired location-based entities such as Drop, Placed, and Mobli, demonstrating a particular focus on location.
Acquiring these entities has likely informed Snap's development of Snap Map, a feature that allows users to share their current location with other users. It also shows where the most Snapchat activity is in relation to the individual user. Users can then tap on areas with Snapchat activity to view Snaps that have been submitted to Our Stories. Users can also use Snap Map to find nearby events or even local monuments. A search bar allows users to search for specific friends, events, or locations.
Clearly, Snap is focusing on location as a key area of development. Taking on entities specialized in location technology indicates a desire to grow even further.
Snap-to-Store Ad Measurement
Snapchat's Snap-to-Store ad measurement feature tracks user viewership of geofilter ads and resulting brick-and-mortar store visits. Advertisers can determine whether a geofilter ad leads to a visit to the physical store. The ability to measure whether a geofilter ad campaign is delivering the desired online-to-offline conversion makes it easier for advertisers to adjust their strategies as needed, in addition to measuring the overall success of their campaigns. This measurement tool is especially useful to local businesses that rely heavily on foot traffic for sales.
Experiences are linked to location, and Snapchat is all about sharing experiences in fun, creative ways. The increased focus on location is indicative of Snap's desire to improve not just the user experience, but the advertising experience as well. That has become even clearer with the platform's recent expansion of Snapchat Stories to the Tinder and Houseparty, with the expectation of opening them up to other apps in the future.
More is sure to come, as Snapchat continues to grapple with the likes of social media giants Facebook and Instagram, who are also exploring opportunities geared towards location. For instance, Instagram rolled out Location Stories in May 2017.
Written By Anna Hubbel, contributing writer
Comments
comments