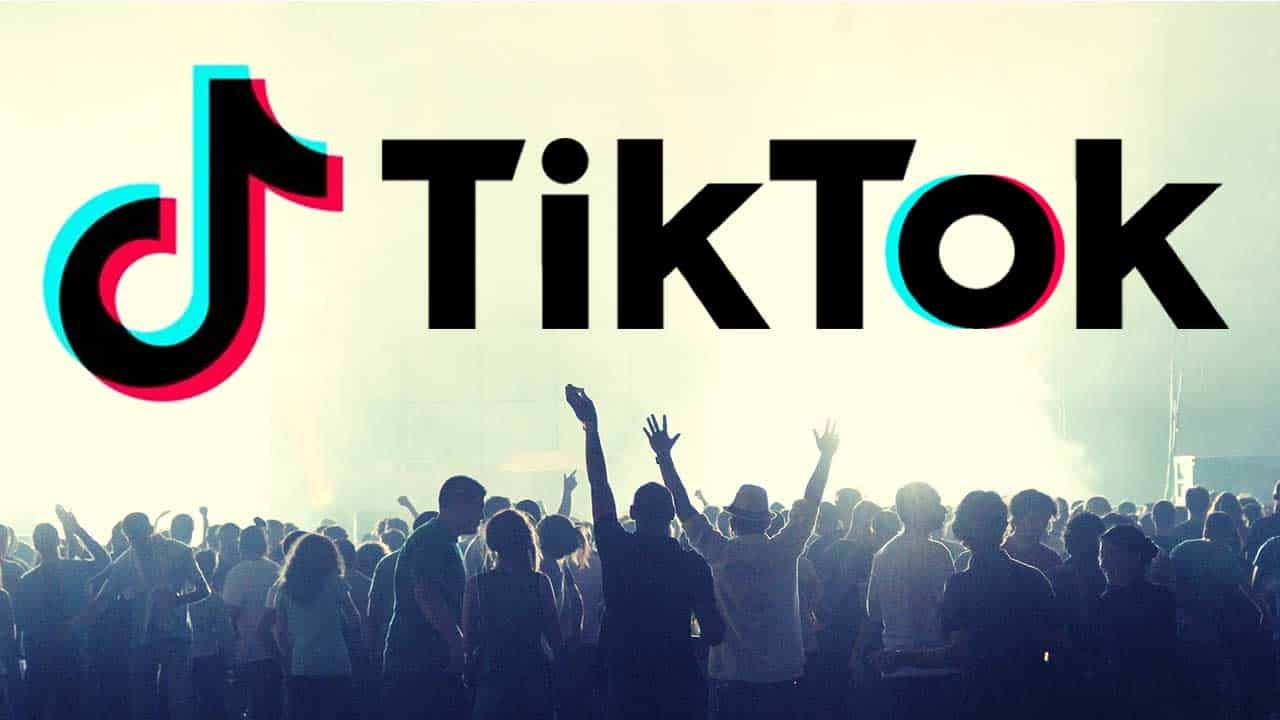 Reach new audiences with TikTok Ads
AdvertiseMint, the leading
TikTok advertising agency
, specializes in helping businesses create and run engaging ads directly on TikTok. With our high partnership levels with Facebook, Google Ads and Amazon, it's no surprise that AdvertiseMint is the agency to put your product in front of TikTok's 800 million users.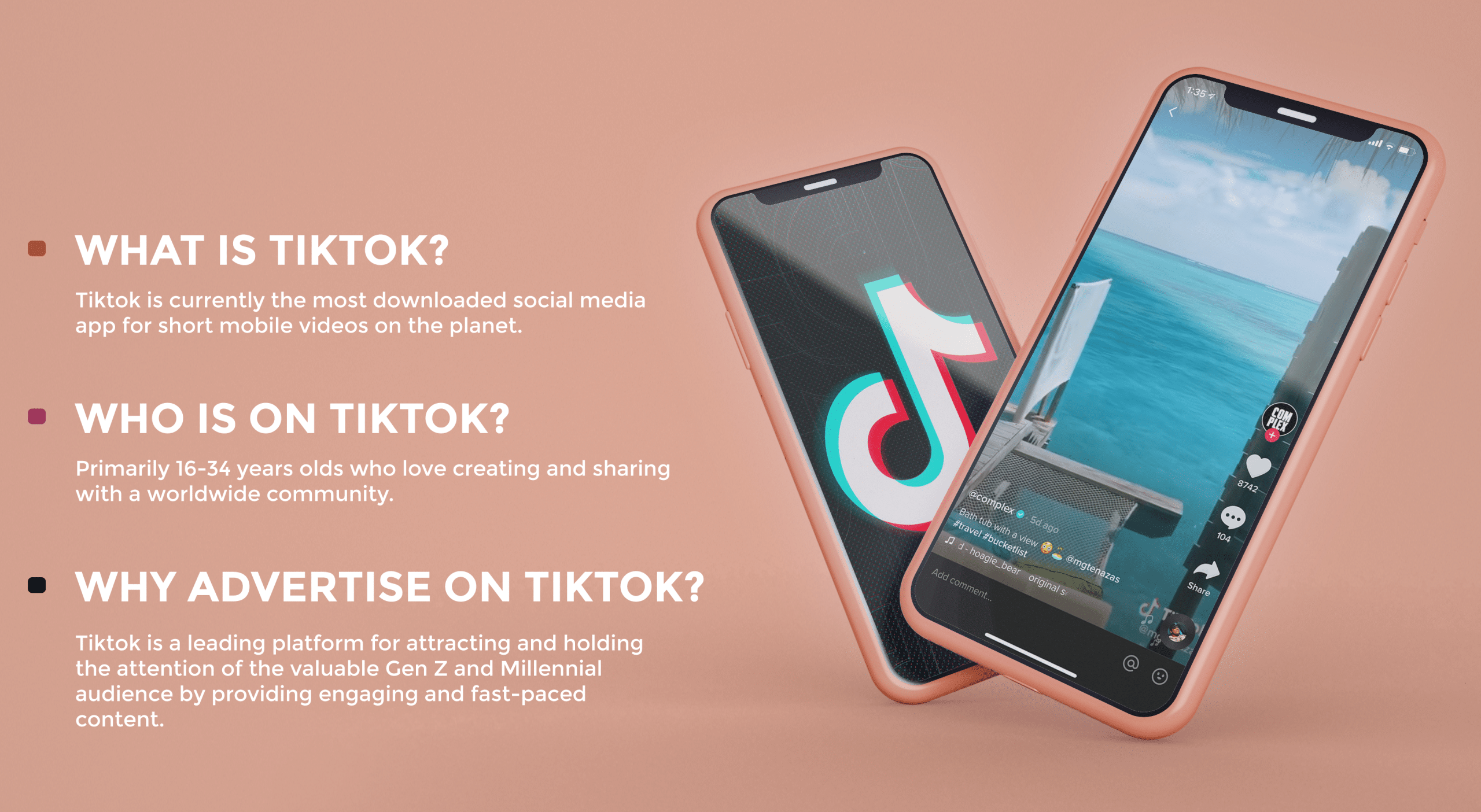 Still Need Convincing?
TikTok Views Per Day –
1 Billion
Average Time Per Day Spent on TikTok –
52 minutes
Active USA Users –
26.5 Million
Users on TikTok More Than Once Per Day –
90%
TikTok Revenue to Date –
$247.6 Million
TikTok's Average Engagement Rate –
29%
Find out how AdvertiseMint can help you dominate TikTok today!

What is TikTok?
It's a destination for creating and discovering enjoyable, short-form mobile videos. The platform is exclusively video.
It's an entertainment-based content platform where everyone can be a creator. There is a lot of organic value now meaning creators can quickly get a large following.
It's a place where trends are being set with music, dancing, humor and creativity. Creators can quickly create their own version of a piece of content that another celebrity, influencer or musician has created.
Who's On TikTok?
77% of users are under age 34 GenZ/Young Millennial.
62% are female.
How Does TikTok Work for Users:
Continuous Stream: The videos play non-stop while inside the platform.
Sound in on by default: This is very different from other social media platforms which have traditionally played content with sound off.
How Do TikTok Ads Work:
Advertisers can run 6 Second – 60 Second Ads : TikTok says there is a sweet spot of 9 Seconds – 15 Seconds that they recommend
TikTok Ad Targeting: Because the platform is new and scale can be limited, advertisers can target based on GEO locations (State level, not city level), device type, device price, age and gender.
TikTok Pixel: TikTok has a pixel that allows you to run remarketing ads and track conversions.
TikTok Ad Targeting Includes: Demo, Interest, Location, User Based, Custom Audience (Mobile Device ID) and Retargeting
Given TikToks undeniable and rapid growth, it's definitely worth a conversation if you're targeting younger audiences or early adopters. When you're looking to expand your reach, TikTok is a social media platform that can be highly effective. With more than 1 billion users throughout 150 countries and the app being downloaded over 123 million times in the United States alone, it can be the marketing avenue that you have been searching for.
As a TikTok advertising agency, AdvertiseMint can provide you with solutions to target your customers. We'll help you get the ROI that you want while scaling your campaigns appropriately.
Whether you're looking to drive traffic to an upcoming event, toward a specific purchase, or even boost app downloads, TikTok can reach an engaging audience to help you reach your different goals. Our TikTok advertising agency will help you tap into your target audience so they can fall in love with your brand and the products or services that you have to offer.
Why You Should Hire a TikTok Advertising Agency
We're here to tell you a few reasons why you need to hire a TikTok advertising agency.
TikTok Is a Growing Platform
TikTok is becoming more popular around the world, allowing you to tap into an incredible possibility. The largest group of users are those between the ages of 13 and 30, ensuring that you have the means to reach a younger audience.
Whether you're a brand in the US or you're global, there are ways to use TikTok advertising to your advantage. There are approximately 119 million users in India, 39 million in the US, and the list goes on and on. Other countries where TikTok is popular includes:
More and more people are choosing to use TikTok each and every day. It's a social video app that allows people to express themselves using a short video clip. TikTok users share 15-second videos. Lip-synching, dancing, and comedic skits are some of the most popular ways users choose to express themselves. Of course, the app also has filters to help, which includes animations and music.
The TikTok Audience Is Engaged
The users of TikTok are younger but they're also more earnest. They can like, share, and follow like what is common with other social media platforms. The difference is that the overall vibe is more fun and relaxed in comparison to Twitter.
It is an individual focus that is similar to Instagram or Snapchat. Massive global traction is in place and has been pushing forward since 2018, and it's been the number one downloaded app in the Apple App Store. Much of this has to do with the various video tools that allow people to make powerful edits without any kind of video-editing expertise.
TikTok Advertising Offers Different Options
Many of the social media ads simply provide a basic way to display ads. They don't involve any kind of interaction. TikTok is more about expressionism, so that is seen with the way that companies can run ad campaigns.
The hashtag challenge is a way for ad campaigns to encourage user-generated content. It's popular on TikTok, ensuring that there's more participation.
There's also what's known as Brand Takeover, which is something that Grubhub was successful with when TikTok ran a testing phase. This kind of ad appears when a user opens the TikTok app, ensuring that a message is front and center.
Branded Lenses are similar to the AR lenses offered by Snapchat, allowing 3D objects and face filters to be brought to them via your brand.
What a TikTok Advertising Agency Can Do for You
Mass awareness: Drive brand awareness to your targeted audience while getting guaranteed placement in positions within a TikTok feed or within the mainframe of the app.
Video views: Promote your business or launch a product using 15-second videos on TikTok.
Mobile app installs: Make it simple for users to download your app, sending them directly to Android or the App Store.
App engagement: Display ads to users who already have your app to promote different features.
Website conversion: Provide calls to action such as "Shop now" to enable TikTok users to act.
Clicks to Website: Send people to any landing page on your website via your TikTok ads.
TikTok Advertising Success Story
The Chipotle brand is known for its burritos. They're popular with all demographics, though they seem to resonate the most with the "under 24" demographic – the same that is shared with TikTok.
The brand created an ad presence on TikTok as a way to connect with Generation Zs. They launched a #GuacDance challenge ahead of National Avocado Day. They asked those who love guacamole to film themselves dancing to an avocado-centric song by Dr. Jean. 250,000 video submissions later and they became the highest-performing branded challenge on the platform. They also served more than 800,000 sides of free guac on National Avocado Day, introducing countless new people to their brand in the process.
Example of Brands Advertising on TikTok
A number of different companies are using TikTok ads as a way to connect with their target audience, including:
Clean & Clear
Fortnite
Grubhub
Chipotle
TikTok FAQs
How much does TikTok advertising cost?
TikTok advertising runs similarly to other social media advertising campaigns. You choose the daily or lifetime budget you wish to allocate to individual campaigns. Pricing on TikTok uses a biddable ad process, so it can vary in terms of the costs. Additionally, you will need to choose between the three action models for in-feed video ads to include CPC, CPM, and CPV. The cost is typically per 1,000 views. While the minimum spend is $500 on a campaign, a carefully crafted ad can result in an impressive ROI.
How are TikTok ads different from Instagram and Google ads?
TikTok ads are unique from Google ads in a number of ways. First, the people who are on TikTok are younger. They have an app and you are targeting an audience as opposed to specific keywords. Particularly when you are trying to target a number of keywords, it can allow you to get a better ROI by targeting the audience instead. It all comes down to the difference between "paid search" and "paid social." You won't have to compete with as many brands when you advertise on TikTok.
Contact us to find out how we can help you grow your business on the TikTok platform.