Facebook engagement is the measurement of the actions that happens inside an ad unit. This can include a like, share, comment, video view, or click. On Facebook business manager, engagement is where you can track users' engagement with your ad, which is important in ensuring that your relevance scores, a score that tell you how relevant your ads are to users, stay high. The more users engage with your ad, the higher your relevance score will rise. If your relevance score is low, however, you would need to target a different audience.
What is #Facebook engagement?
Click To Tweet
To find your engagement in Ads Manager, follow the three easy steps below.
Step 1: Go to Ads Manager
Go to Business Manager at business.facebook.com then log in to your account. Click "Business Manager" on the upper left corner of the screen. Doing so will expand other options. Click "Ads Manager" to view your ads.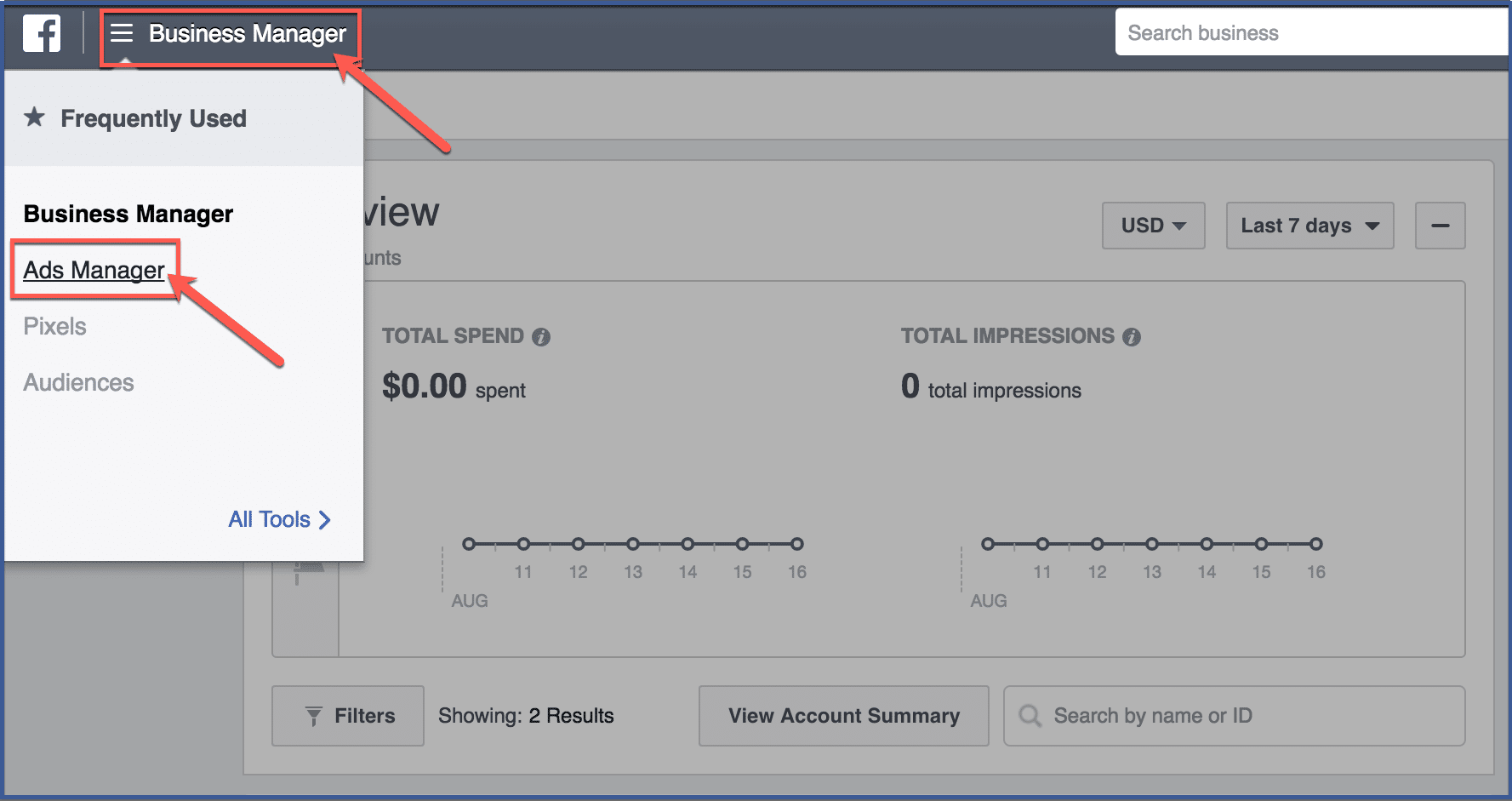 Step 2: Go to engagement
Above your ads on the right side, you will be given options on what you want to view. Click "Performance" to expand the drop down menu. Then click "Engagement".

Step 3: You're done
You should be able to see engagement with your ads here. If you haven't created an ad or if no one has engaged with your ad (which will be highly unlikely), this should remain empty.

Recommended Articles Related on Facebook Advertising
Comments
comments