OPTIONAL – This step is only for advertisers who want to run "apps install" or "app engagement" ads on Facebook or Instagram. If you are not running mobile app ads, you can continue to the next step.
In order to run Mobile App Install Ads or Mobile Engagement Ads on Facebook or Instagram, you will need to provide AdvertiseMint with access to your app through the Facebook developers website.
Log In and Select Your App
Log in to developers.facebook.com.  Select your app under "My Apps".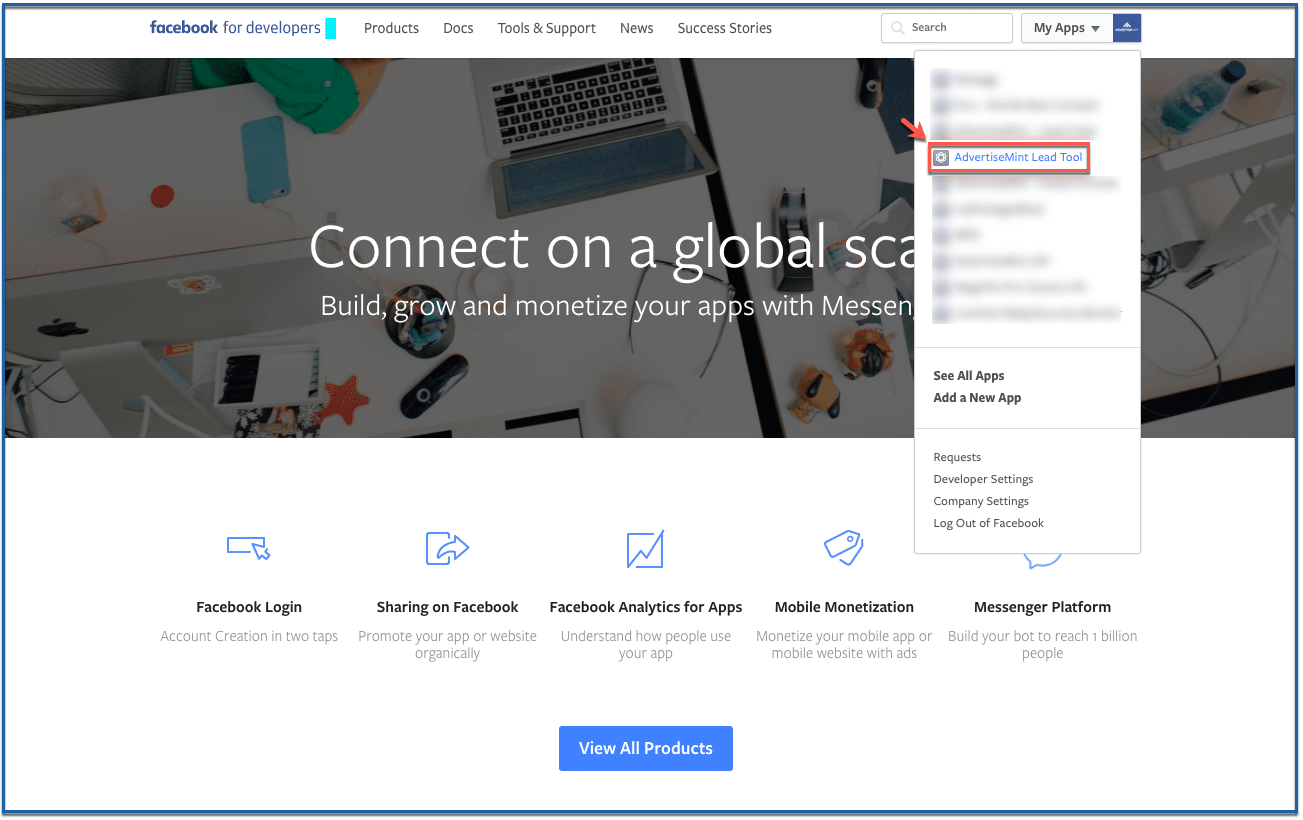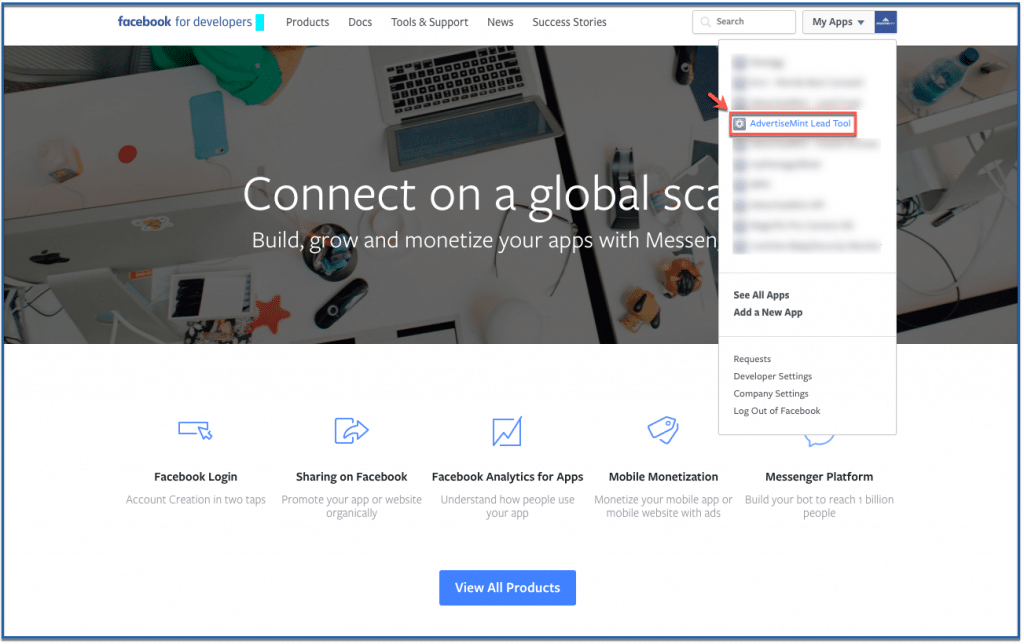 Add Administrators
Select "Roles" from the left column, then select "Add Administrators" on the "Administrators" section.  Administrator access is needed to run app install ads for your app.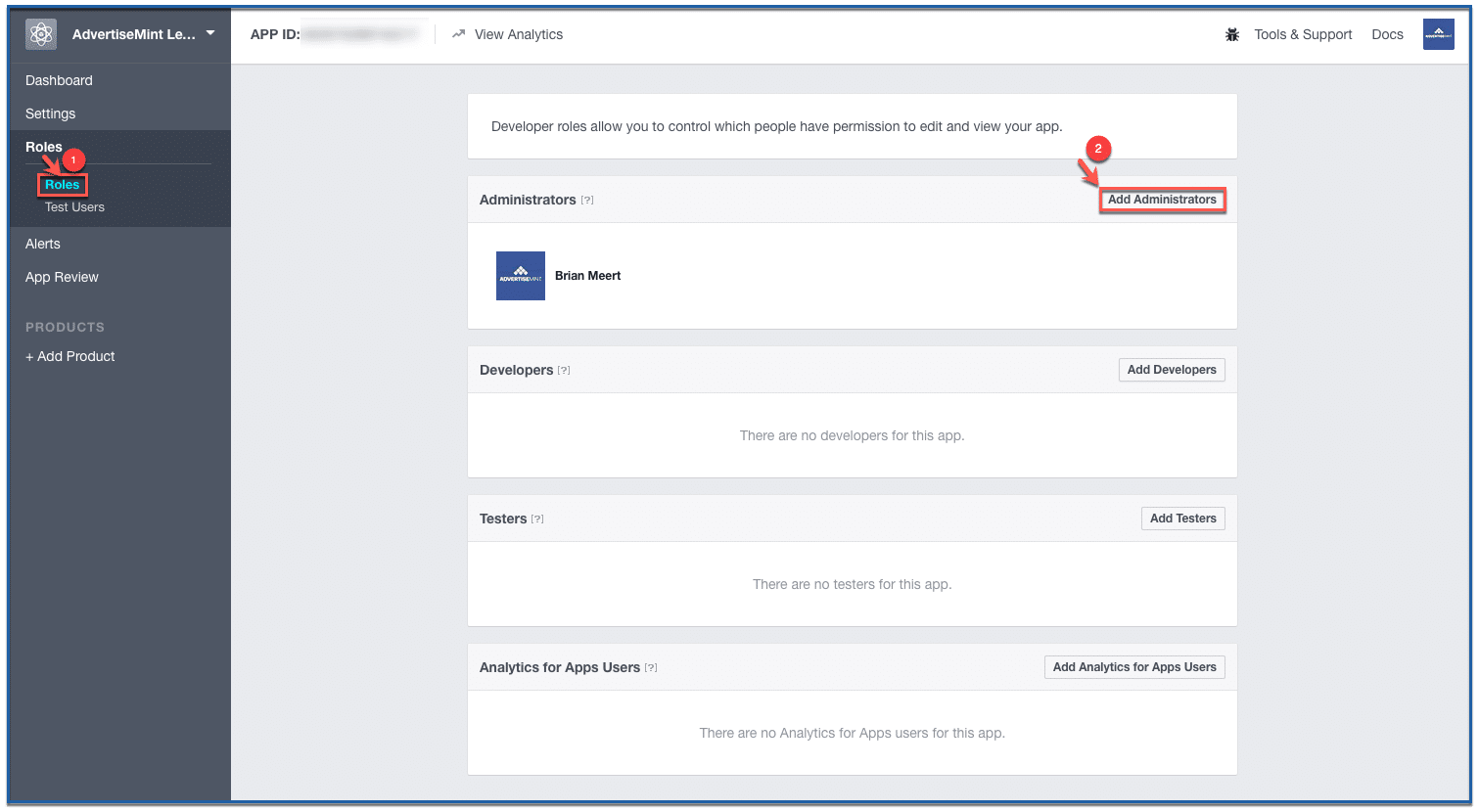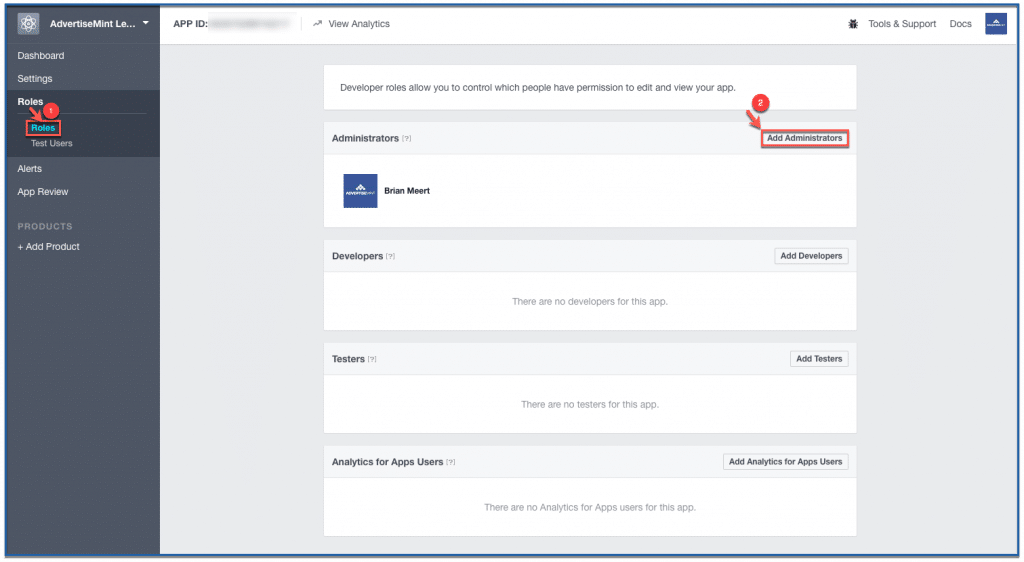 Enter Your Account Rep's Facebook ID or Username
Under "Add Developers," enter the Facebook IDs:
100008370480741 and also 561059855
These are the Facebook IDs of the account's reps that will be working on your account. They may need to add or remove additional account reps depending on your account. You can always view who has access through the Facebook developers website.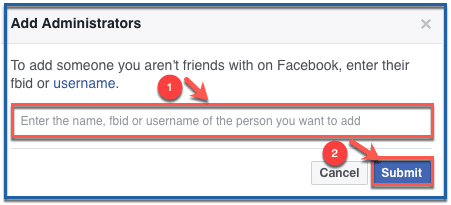 You're Done
Once the request has been sent, you will see the names and the word "Pending" next to each. While Facebook sends an email to the user, please also let your account rep know via email that you have sent requests for a mobile app.


Once the invitation has been accepted, you will be able to see the approved reps in your system.