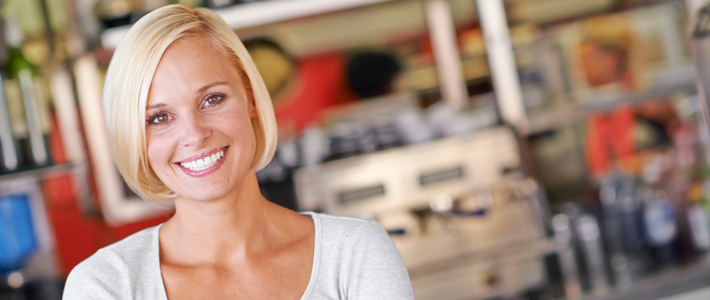 Grow your business using Facebook ads
AdvertiseMint, the leading Facebook advertising agency, specializes in Facebook ads management. We generate more leads, customers, app downloads, and sales. With more than 2 billion users worldwide, Facebook has created an unique opportunity for businesses to reach their target audience with incredible accuracy and with any sized budget. With Facebook ads, you choose the type of people you want to reach, and we deliver your ads to them. We bring you results by delivering Facebook ads to a relevant audience most likely to convert. Here are the top three reasons why you need to advertise on Facebook today:
With 1 billion daily users… it's like a Superbowl, every day!
With over 1 billion people logging in to Facebook every day, Facebook's vast user base creates a huge opportunity to reach a wide range of active users that are most interested in your product, service, or business.
Advanced user targeting… down to a single user.
Facebook has implemented a robust ad targeting system, which gives advertisers thousands of options to reach your exact audience. You can even target down to a single person. Facebook advertising company provides targeting features which are unavailable to Google, Twitter, or other traditional media.
Facebook is the best way to reach customers on mobile.
Facebook is the world's number one mobile app, and it is the way people stay connected with friends and family. Because Facebook ads are placed in the news feed, users are more likely to see your ads and take action.
Request a Free Consultation

Is Facebook right for you?
Take our Facebook Quiz to see if Facebook advertising is the right fit for your business!
Good News
If you answered "
YES
" to any of the questions, Facebook advertising will be a great fit for you.
AdvertiseMint can serve as your Facebook advertising agency to help set up, manage, and optimize your Facebook ad accounts.
What can a Facebook advertising agency do for you?
Drive In-store Sales
Increase foot traffic and make it easier for people to find and share information about your business.
Increase Online Sales
Find new customers and deepen relationships with people who will click through and buy.
Launch a New Product
Generate excitement and maintain momentum around a new product or service.
Generate Leads
Find your ideal prospects and present them with compelling offers or info about your business.
Promote Your Mobile App
Get your app into the hands of the right people and keep them engaged.
Promote your Videos
Make sure your videos or commercials are seen by your target audience.
Introducing Facebook Ad Targeting
Demographics
Choose the audience for your ad based on demographics like age, gender, education and more. Reach people in cities, countries and communities where you want to do business.
Interests
Reach people based on their interests, hobbies and the Pages they like on Facebook. This also includes being able to target fans of your direct competitors.
Behaviors
Find people based on their purchase behaviors, device usage and other activities.

Connections
Reach people who are connected to your Page, event or app, as well as their friends.

Custom Audiences
Connect with the people you already know, and more people like them, on Facebook.

Your Facebook Advertising Options
News feed: Desktop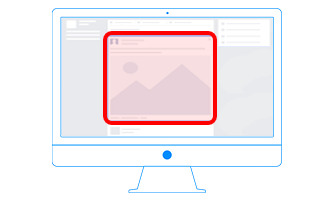 A 1200 x 628 image that is placed inside the news feed for users viewing Facebook from their desktop computer.
Video Views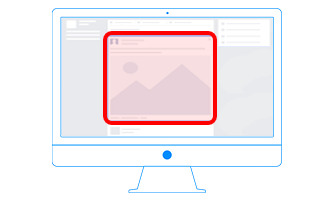 Facebook allows you to upload and promote videos towards targeted users using mobile or desktop devices. 
News feed: Mobile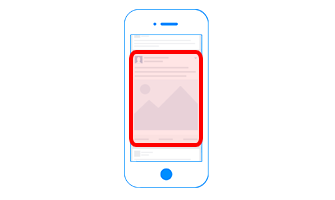 A shortened version of the desktop ad that will only be displayed on mobile devices.
Instagram Advertising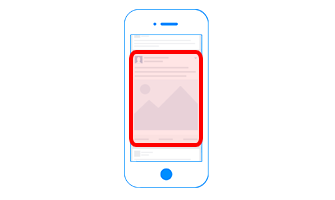 A mobile specific ad that appears in the news feed for targeted Instagram users.
News feed: Sidebar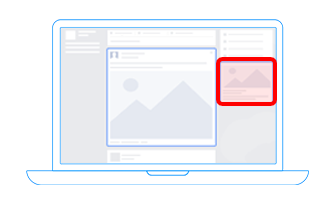 A smaller ad that is displayed on the right side of the Facebook page when viewed on a desktop.
Facebook Instant Experience Ads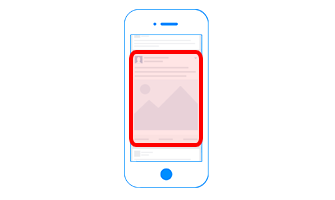 Canvas ads allow you to create an immersive experience for your users without leaving Facebook.
AdvertiseMint Facebook Ad Agency Services
Account Manager
You will be assigned a dedicated account manager to oversee your account.
Conversion Tracking
We'll help you install the Facebook pixel and set up any custom conversions.
Copywriter
Our copywriters use their gift of words to ensure your ads drive traffic and generate conversions.
Graphic Designer
We'll edit any images or create new ones to help captivate your audience. 
Facebook Support
We have dedicated support from Facebook that helps us resolve issues sooner.
AB Testing
We'll test your targeting, ad copy and images to ensure you're getting the best ROI.
Remarketing
We'll help you reach users on Facebook that visited your site in the past.
Custom Audiences
We'll help you upload any custom audiences of customers, then create lookalike audiences.
Video Captions
We'll add captions to any videos so users can watch while their sound is off.
Facebook Experts
Our team is able to implement best practices that we've seen in other campaigns. 
Facebook Ad Tech
We utilize the latest in Facebook ad technology to maximize your results.
Reporting
We'll run audience insights reports and monthly reports anytime. 
Frequently Asked Questions
How much do Facebook ads cost?
Facebook ads operate on a bidding system, which means the person who bids the highest will have their ads shown first. Cost per click usually ranges between $0.10 and $5.00 depending on the targeting, industry, product, or service being advertised. While Facebook has ad solutions for local stores and global corporations, AdvertiseMint recommends spending at least $100 a day to be able to get the most from the system.
How much does AdvertiseMint cost?
AdvertiseMint charges a flat agency rate of 10% – 30% based on your total ad spend. This single fee includes an account manager, ad creative, copywriting, AB testing and reporting. AdvertiseMint works as an extension of your digital marketing team, focusing on your Facebook ads.
How are Facebook ads different from Google ads?
Google has been the digital advertising leader for the past decade. Individuals looking for a solution often "Google" their problem, which gives advertisers the ability to display ads towards these users. This is a fantastic method of advertising because users have "intent"; however, the downside to this approach is that you have to wait until a person has the problem and completes a search before your ad will be displayed. Facebook advertising allows you to target your ideal customers based on their interests and behaviors, even before they have a need for your product or service.
Why AdvertiseMint?
AdvertiseMint is a
Facebook ad agency
that specializes in helping successful companies advertise on Facebook.
Working with an agency has several advantages for your business.
AdvertiseMint wants to earn your business every month which is why we have no sign up fees and require no long term contracts.
We are also an Instagram Advertising Agency and a Snapchat Advertising Agency.
AdvertiseMint Agency Pricing
We believe in keeping things simple. Our pricing is based on the total amount of advertising spend that we manage each month. Clients are billed monthly and payments made via credit card. Our contracts are month-to-month.
View Our Pricing
Clients and Testimonials
Some of our notable clients include:


"AdvertiseMint helped me create Facebook ads, and I couldn't be happier with the job they did. Their team is very knowledgeable, and they helped me create a Facebook ad campaign quickly while still explaining what they were doing every step of the way. I would highly recommend AdvertiseMint to anyone with a business looking to use Facebook as an Advertising tool. In the complicated world of social media advertising, they really know what they're doing."
– McCall, Florida
"Before I found AdvertiseMint, I had looked into several other companies that, on paper, appeared to be bigger and more established. However, during the vetting process, I was impressed with their communication and speed at which the projects were completed. It was for this reason that I chose to go with AdvertiseMint, and they continue to impress me with their knowledge, speed and communication."
– Alex, California
"We have worked with AdvertiseMint for over a year, and I am grateful to have them as our Facebook advertising agency. They are very knowledgeable about Facebook, and they're always fast to implement our requests. We have worked with them on sponsored posts, direct response, and dynamic product ads. They have always fought to get us a positive ROI. "
– Jim, California
"I work for a global brand with over 1.5 million followers. With that many followers, you would think we would have all our social media in order. Nope! We found AdvertiseMint online after searching for a Facebook marketing and advertising agency. We had a problem with our fan page verification, but, within a few hours, they had it resolved, and the verified icon was added to our site. Thanks! "
– Maricia, California
A personal invitation from our Founder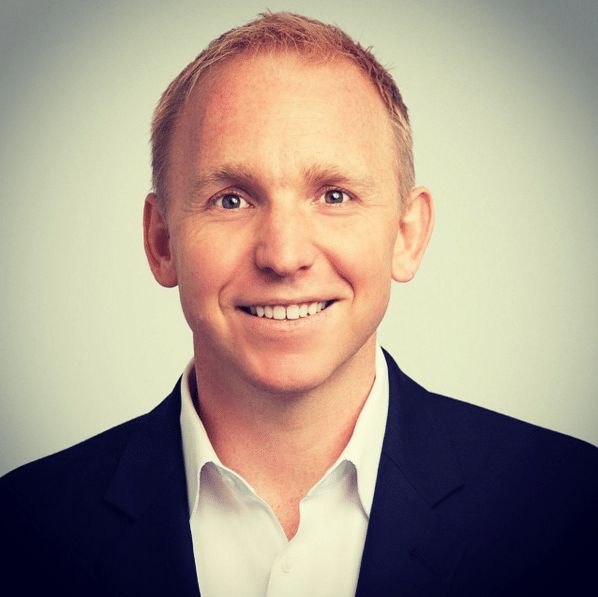 Hi. Working over the past 15 years in digital advertising and marketing, I've realized how vital it is to have great people on your team. Because the digital landscape is changing so quickly, it's important to work with a Facebook advertising agency that understands your goals, has a deep knowledge of the available tools, and clearly communicates the actions being implemented.
I founded AdvertiseMint to become the leading Facebook advertising agency and to ensure you always received the best possible return on your investment. Our friendly team is standing by and ready to ensure your campaigns are profitable. I know there are many options when it comes to Facebook advertising agencies, but we would love to have the opportunity to prove that our team is the best choice to manage your Facebook ads.
– Brian Meert, CEO and Founder, AdvertiseMint.com
AdvertiseMint | Facebook Advertising Agency
7080 Hollywood Blvd, Los Angeles, CA 90028
1-844-236-4686