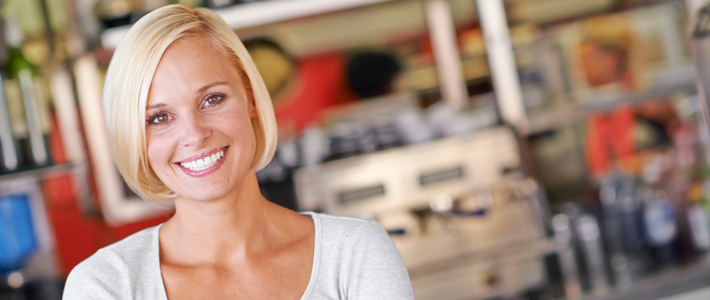 Grow your business with Facebook advertising
When it comes to running Facebook ads, our Facebook marketing experts know how to make your business profitable. Increase your revenue and scale your business with AdvertiseMint, the trusted Facebook advertising agency! Let us help you generate more leads, customers, app downloads, and sales. Facebook marketing has created an unique opportunity for businesses to reach their target audience with incredible accuracy and with any sized budget. With Facebook ads, you choose the type of people you want to reach, and we deliver your ads to them. We bring you results by delivering Facebook ads to a relevant audience most likely to convert. Here are the top three reasons why you need to advertise on Facebook today:
Access the potential to reach 37% of the worlds population, every single day!
With over 3 billion people logging in to Facebook every day, Facebook's vast user base creates a huge opportunity to reach a wide range of active users that are most interested in your product, service, or business.
Artificial intelligence based user targeting.
Facebook has implemented a robust ad targeting system, which gives advertisers endless options to reach your exact audience. Their algorithm has become more powerful over the last few years, now referencing thousands of consumer data points to ensure the ad is shown to the correct user and the correct time.
Best option to reach a mobile first audience.
Facebook is the world's number one mobile app, and it is the way people stay connected with friends and family. Because Facebook ads are placed in the news feed, users are more likely to see your ads and take action.
Request a Free Consultation

Stop funding Zuck's retirement plan!
We often get asked…
Can you guarantee my Facebook ads will be profitable?
The answer is simple
The only guarantee is that Facebook will show your ads and take your money.
The rest is all a game. Contantly moving. Constantly adapting.
New Algorithms. New Competitors. New Challenges.
Its like a Casino, and the house always wins.
So how can your business win?
Come closer! We'll tell you how!
You need a guide, an expert. A team of experts.
Experts who navigate the Facebook ads jungle all day, every day.
Experts that produce results.
They combine knowledge and data with creativity.
They know what works. They know how to scale.
They will outwork anyone to get results.
And guess what…
They want to talk with you about growing your business.
Our Successful Clients: 

What is Facebook advertising? 
Facebook advertising, also known as Meta advertising, is an online ad platform that allows you to run image or video ads on Facebook, Instagram, Threads, Messenger and WhatsApp. The ad platform is open for any business, as long as they abide by the official Facebook ad policies. All advertisers have access to a full range of tools to help drive online sales, leads, app installs or video views. Marketers can begin running ads with any budget at any time. 
Should my business be using Facebook ads? 
Yes. Your business should be running ads on Facebook. The ad platform allows you a wide range of advanced advertising tools to help target specific audiences and ensure they are seeing your ads. The cost of not advertising on Facebook will far outweigh the cost of the ads in irrelevance and loss of business to your competitors.
How much does Facebook marketing cost? 
Businesses can begin advertising on Facebook for as little as $1, however, one of the key elements of Facebook ads is to generate a large number of data points so the Facebook ad algorithm can find other users similar to your target audience. If your monthly ad spend is below $10,000 a month on Facebook, we've often found that the required data points are not generated and the price of ads begin to increase for advertisers.
Facts about Meta advertising
3 Billion
Active users on Meta properties every day. 
3 Million
Advertisers currently using Meta ads. 
34%  
of the world's population over age 13 reached by Facebook ads. 
19% 
of every ad shown on the internet are Meta ads. 
#1  
Social media app in the world.  
30 Million 
Number of Thread app downloads in the first 24 hours. 
What can Facebook marketing do for your business? 
Increase Online Sales
Find new customers and deepen relationships with people who will click through and buy.
Generate Quality Leads
Find your ideal prospects and present them with compelling offers or info about your business in exchange for their contact information.
Drive Profitable Mobile App Installs
Get your app into the hands of the right people and keep them engaged with your app.
Go Live
Promote your business by going LIVE to your community and feature your business products or services. 
Launch a New Product
Generate excitement and maintain momentum around a new product or service.
Promote your Videos
Make sure your videos or commercials are seen by your target audience.
Increase Local Sales
Reach customers on their mobile phone who are located near your location to increase foot traffic and sales from your business.
Messaging
Communicate directly with your customers through messages and comments on the platform. Perfect for sales, lead generation or customer service. 
Reach & Frequency 
With guaranteed reach and frequency, you'll ensure your potential customers are seeing your brand messaging on a consistent basis. 
B2C Marketing
You can target audiences within a wide range of consumer attributes like demographics, interests, behaviors and custom audiences. 
B2B Marketing
Reach an extremely targeted audience of business decision makers or individuals in specific roles or companies. 
Build a Community
Promote your business posts to ensure your content is reaching your community and followers so they can engage. 
"I am grateful to have AdvertiseMint as our Facebook advertising agency. They are very knowledgeable about Facebook, and they're always fast to implement our requests. We have worked with them on sponsored posts, direct response, and dynamic product ads. They have always fought to get us a positive ROI. "
– Jim, NEWEGG
Advanced Facebook Advertising Strategies 
Mobile First
Most of Meta's users around the world will be viewing your content via their mobile device. It's important that you build out a strategy of content and landing pages that are optimized for the mobile user first to ensure advertising success. 
Segmented Audiences 
One of the most advanced tools is the ability to segment your audience based on a variety of factors such as customer lists, website visitors, demographics, geolocation, interests, and behaviors. This combination of audience targeting allows you to ensure your ad is showing to the right person at the right time. 
Rapid Video Creatives 
One of the most important strategies with Facebook ads is to continue to produce creatives. The Facebook ad algorithm prioritizes new ads over ads that have been running for a long time, so it's essential to continually be producing new image and video creatives for your business. 
Why you need an Facebook ads agency? 
The team at AdvertiseMint helps successful companies like yours grow through Facebook advertising. There are three main reasons why companies hire agencies. 
Dedicated Support – The first is because there is simply too much work on their plate and they need help growing their business. Agencies provide an expert team at a fraction of the cost of hiring full time employees. Our creative team and elite media buyers are standing by, ready to help you increase sales, generate high-quality leads, increase app installs and grow your brand. As an agency, we have direct access with the Facebook team to quickly solve critical performance issues, optimize existing ad performance, and access new features and tools to help you increase results ahead of your competition. 
Expert Knowledge – The second is because they want to work with a team that is highly specialized in a specific type of advertising. Most business owners and executives want to work with people who are smarter than them, thus ensuring the best results for their business. From day one, you are accessing the collective knowledge of the agency experts and all the campaigns they have run in the past. This means avoiding costly mistakes someone less experienced may repeat. 
Performance – The third is performance. When business owners and marketing executives realize there is a disconnect between ad spend and results generated with their current team, it becomes a problem that needs to be addressed and resolved immediately. The opportunity cost of not making a change to an expert team can be devastating to the bottom line. Utilizing the agency model allows your business access to multiple experts at a fraction of the cost for full-time individuals to complete the same work. 
The world of advertising is changing faster than ever now, with new advertising platforms and opportunities becoming available all the time. 
What do you get from a Facebook marketing agency? 
Improve your Facebook ads with comprehensive growth strategies and expert management. Our team provides a custom combination of Facebook services specifically tailored for your needs: 
Existing Facebook Account Audit

Facebook Ads Competitor Audit 

Setup Facebook Conversion Tracking

Compiled Remarketing List

Custom Audiences

Lookalike Audiences Created

Facebook Copywriting

Graphic Design

Video Editing 

Facebook Ads Creative Optimization

Facebook A/B Creative Testing 

Advice on Landing Page Copywriting, Design & Build

Facebook Conversion Rate & Quality Optimization

Shopping Product Feed Setup & Optimization
Mobile App Integration Set-up

Lead Forms Created & Synced to CRM

Facebook Bidding Strategy

Granular Facebook Ad Groups

Keyword & Audience Expansions

Negative Keyword Additions 

Geographic Bid Adjustments

Shared Facebook Marketing Team Slack Channel

Custom Reporting Dashboard with Data Source Integrations

Weekly Facebook Advertising Performance Review Meetings

Strategic Quarterly Business Reviews & Sprint Planning

Access to New Facebook Ad Betas
Why select AdvertiseMint as your Facebook Advertising Agency? 
Our mission is to create the world's most profitable ads. The AdvertiseMint accomplishes this with experts who specialize in Facebook advertising ensuring your ads will be shown to the right audience, at the right time for the right price. Our job is to ensure this happens consistently and that the performance of your Facebook ads are meeting your expectations. Our team uses a combination of elite individuals in media buying and creative, along with the latest technology in artificial intelligence and machine learning to ensure your ads are generating the results that matter for your business. 
What makes AdvertiseMint better or different than competitors? 
AdvertiseMint uses the ETP Method to provide superior results for our clients vs our competitors. The ETP Method combines the three things that are essential with all advertising.  
ELITE: We have created a team that brings their elite skills to their industry. We're talking elite media buyers, elite copywriters, elite video creators, editors and elite talent. Elite means an individual is dedicated to the process of becoming the best, which means they are knowledgeable but always learning, certified and have a track record of winning. Advertising is a team sport and we want you to have an All-Star team. 
TECHNOLOGY: We embrace the new technology that is constantly improving advertising. This means selecting the best ad platforms, utilizing advanced features and latest tools in artificial intelligence and machine learning to create better ads, faster and more efficient than ever before. 
PERFORMANCE: Results are all the matter in Advertising and the end result of elite individuals using the latest in technology. The end result of everything we do. If the right people are using the right tools and analyzing the right data, the performance will speak for itself. 
If you are committed towards growing your business and looking for an Advertising Partner, we'd love to talk with you. 
ADVERTISEMINT has been proudly featured on: 

"AdvertiseMint helped simplify my life by overseeing all paid ads on Google, Facebook, TikTok and Amazon. Their team is very knowledgeable regarding each ad platform and was able to help me scale up my business. I could never have done it without you. 
– Maricia, LITTIL
Facebook Ads Frequently Asked Questions 
Frequently Asked Questions about AdvertiseMint 
Popular Facebook Marketing Articles
What can a Facebook advertising agency do for you?
Drive In-store Sales

Increase foot traffic and make it easier for people to find and share information about your business.

Increase Online Sales

Find new customers and deepen relationships with people who will click through and buy.

Launch a New Product

Generate excitement and maintain momentum around a new product or service.

Generate Leads

Find your ideal prospects and present them with compelling offers or info about your business.

Promote Your Mobile App

Get your app into the hands of the right people and keep them engaged.

Promote your Videos

Make sure your videos or commercials are seen by your target audience.
Your Facebook Advertising Options
News feed: Desktop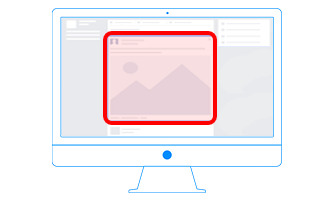 A 1200 x 628 image that is placed inside the news feed for users viewing Facebook from their desktop computer.
Video Views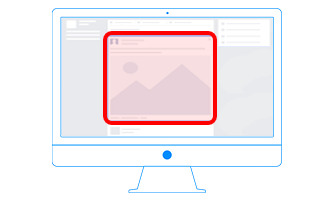 Facebook allows you to upload and promote videos towards targeted users using mobile or desktop devices.
News feed: Mobile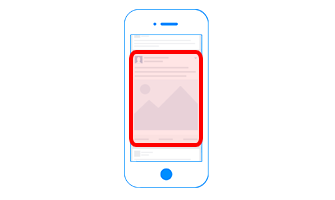 A shortened version of the desktop ad that will only be displayed on mobile devices.
Instagram Advertising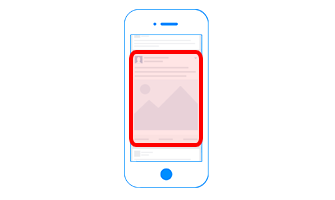 A mobile specific ad that appears in the news feed for targeted Instagram users.
News feed: Sidebar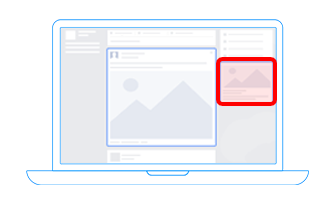 A smaller ad that is displayed on the right side of the Facebook business page when viewed on a desktop.
Facebook Instant Experience Ads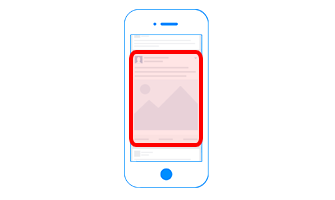 Instant experience ads allow you to create an immersive experience for your Instagram or Facebook business page without leaving Facebook.
AdvertiseMint Facebook Ad Agency Services
Account Manager

You will be assigned a dedicated account manager to oversee your account.

Conversion Tracking

We'll help you install the Facebook pixel and set up any custom conversions.

Copywriter

Our copywriters use their gift of words to ensure your ads drive traffic and generate conversions.

Graphic Designer

We'll edit any images or create new ones to help captivate your audience.

Facebook Support

We have dedicated support from Facebook that helps us resolve issues sooner.

AB Testing

We'll test your targeting, ad copy and images to ensure you're getting the best ROI.

Remarketing

We'll help you reach users on Facebook that visited your site in the past.

Custom Audiences

We'll help you upload any custom audiences of customers, then create lookalike audiences.

Video Captions

We'll add captions to any videos so users can watch while their sound is off.

Facebook Experts

Our team is able to implement best practices that we've seen in other campaigns.

Facebook Ad Tech

We utilize the latest in Facebook ad technology to maximize your results.

Reporting

We'll run audience insights reports and monthly reports anytime.

AdvertiseMint, a Facebook Advertising Agency
1-844-236-4686

Disclaimer: AdvertiseMint is not owned or a subsidiary of Meta. AdvertiseMint is an agency that provides Facebook advertising services to help businesses run profitable and successful ads on Meta. While AdvertiseMint is listed in the Meta partner directory and works directly with the Meta support and agency teams, Meta does not endorse or promote AdvertiseMint as their official Facebook advertising agency.  All business names, trademarks and intellectual property regarding Meta on this page are owned exclusively by Meta.