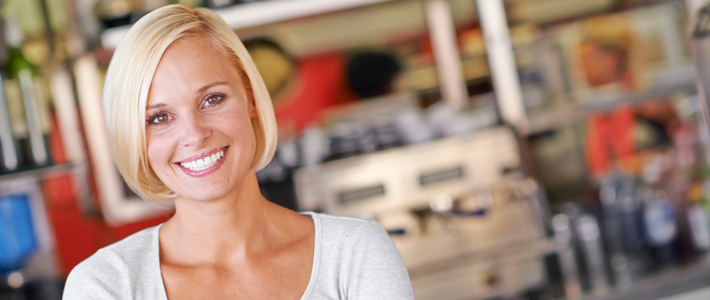 Grow your business with Google advertising
When it comes to running Google ads, our Google marketing experts know how to make your business profitable. Increase your revenue and scale your business with AdvertiseMint, the trusted Google advertising agency!
Schedule My Free 30-Minute Google Ads Consultation ($1,000 Value) 
With more than 1.2 trillion searches per year worldwide, Google, the most popular search engine, gives you access to trillions of potential customers. With Google Ads you, with any sized budget, can reach your target audience with incredible accuracy. Here are the top three reasons you need to advertise on Google Ads today.
Google Processes 3.5 Billion Searches a Day
With over 3.5 billion searches everyday on Google, Google ads give you the best opportunity to reach customers searching for your type of business online.
Google Ads Has Sophisticated Targeting Technology
Google ads allow you to utilize keyword segmentation to find and deliver advertising tailored to your audience and where they are in your purchase funnel. Are just just researching your product or are they ready to take action today.
Customers on Google Search Have High Purchase Intent
With keyword segmentation and keyword isolation, Google ads allow you to find your most profitable keywords and place higher bids, ensuring you get your customers attention first.
Request a Free Consultation

Our Successful Clients: 

What is Google advertising? 
Google advertising refers to the suite of digital advertising solutions provided by Google, primarily through its platform called Google Ads. It offers businesses the opportunity to promote their products or services across various Google-owned properties, including the Google search engine, YouTube, and partner websites.
With Google advertising, businesses can create targeted and customized ads that reach a vast audience of users actively searching for information or engaging with online content.With its robust analytics and optimization tools, Google advertising enables businesses to measure ad performance, refine campaigns, and maximize their return on investment.
It provides a powerful platform for businesses of all sizes to reach their target audience and achieve their marketing objectives in the digital landscape.
Should my business be using Google ads? 
Yes. Google Ads can be highly beneficial if you want to increase online visibility, drive relevant traffic to your website, generate leads, or boost sales. It allows you to reach a vast audience of users actively searching for products or services on Google. With flexible budget options and powerful targeting capabilities, you can tailor your campaigns to specific demographics, interests, and search queries. It's essential to consider your competition, industry dynamics, and the time and expertise required to effectively manage and optimize Google Ads campaigns. 
How much does Google ads cost? 
The cost of Google advertising, through its platform Google Ads, can vary depending on factors such as industry, competition, keywords, ad formats, and campaign objectives. With Google Ads, you have control over your budget and can set a daily spending limit that aligns with your financial capabilities.
The actual cost is based on a pay-per-click (PPC) model, where you pay only when someone clicks on your ad. The cost per click (CPC) can range from a few cents to several dollars, depending on the competitiveness of the keywords you target and the quality of your ads.
It's important to continuously monitor and optimize your campaigns to maximize the return on investment and manage costs effectively.
What can Google advertising do for your business? 
Increase Online Sales
Find new customers and deepen relationships with people who will click through and buy.
Generate Quality Leads
Find your ideal prospects and present them with compelling offers or info about your business in exchange for their contact information.
Drive Profitable Mobile App Installs
Get your app into the hands of the right people and keep them engaged with your app.
Go Live
Promote your business by going LIVE to your community on YouTube and feature your business products or services. 
Launch a New Product
Generate excitement and maintain momentum around a new product or service.
Promote your Videos
Upload videos to YouTube and then promote them with paid ads towards a highly targeted audience. 
Increase Local Sales
Use Google Local to reach customers on their mobile phone who are located near your location to increase foot traffic and sales from your business.
Reach & Frequency 
With guaranteed reach and frequency, you'll ensure your potential customers are seeing your brand messaging on a consistent basis. 
B2C Audience Targeting 
You can target audiences within a wide range of consumer attributes like demographics, interests, behaviors and custom audiences. 
B2B Audience Targeting 
Reach an extremely targeted audience of business decision makers or individuals in specific roles or companies. 
"I am grateful to have AdvertiseMint as our advertising agency. They are very knowledgeable and they're fast to implement our requests. They have always fought to get us a positive ROI. "
– Jim, NEWEGG
Advanced Google Ads Advertising Strategies 
Remarketing
Implement remarketing campaigns to target users who have previously interacted with your website or app. Use audience targeting options such as custom intent audiences, in-market audiences, or affinity audiences to reach users who have demonstrated specific interests or purchase intent.
Landing Page Optimization
Optimizing your landing page is a crucial strategy in Google advertising to improve campaign performance and increase conversions. A well-optimized landing page ensures relevance to the ad and keywords, creates a seamless user experience, and guides visitors towards the desired action. 
Geotargeting
Geotargeting allows you to target your ads to specific geographic locations. This can be a great way to reach people who are in your area and who are more likely to be interested in your products or services.
Why you need a Google ads agency? 
Partnering with a Google Ads agency can bring several benefits to your business. Google Ads is a complex and ever-evolving platform that requires in-depth knowledge and expertise to navigate effectively. The team at AdvertiseMint helps successful companies like yours grow through Google advertising. 
A specialized agency has dedicated professionals who stay updated with the latest trends, best practices, and algorithm changes, ensuring your campaigns are optimized for success.They can conduct thorough keyword research, create compelling ad copy, and implement advanced targeting strategies to reach your desired audience.
AdvertiseMint has experience managing diverse client accounts, allowing them to bring valuable insights and strategies to the table. They can help maximize your advertising budget, improve ad performance, and provide detailed analytics reports to track progress.
AdvertiseMint can save you time and resources by handling the day-to-day management and optimization of your campaigns, allowing you to focus on other core aspects of your business. Partnering with a Google Ads agency can provide you with the expertise, guidance, and efficiency needed to drive successful advertising campaigns. 
Advanced Knowledge

– From day one, you are accessing the collective knowledge of the agency experts and all the campaigns they have run in the past. This means avoiding costly mistakes someone less experienced may repeat. 

Dedicated Support

– As an agency, we have direct access with the Google team to quickly solve critical performance issues, optimize existing ad performance, and access new features and tools to help you increase results ahead of your competition. 

Reduced Cost

– Utilizing the agency model allows your business access to multiple experts at a fraction of the cost for full-time individuals to complete the same work.
What do you get from a Google marketing agency? 
Improve your Google ads with comprehensive growth strategies and expert management. Our team provides a custom combination of Google services specifically tailored for your needs. 
Existing Google Account Audit

Google Ads Competitor Audit 

Setup Google Conversion Tracking

Compiled Remarketing List

Custom Audiences

Lookalike Audiences Created

Google Copywriting

Graphic Design

Video Editing 

Google Ads Creative Optimization

Google A/B Creative Testing 

Advice on Landing Page Copywriting, Design & Build

Google Conversion Rate & Quality Optimization
Shopping Product Feed Setup & Optimization

Mobile App Integration Set-up

Lead Forms Created & Synced to CRM

Google Bidding Strategy

Granular Google Ad Groups

Keyword & Audience Expansions

Negative Keyword Additions 

Geographic Bid Adjustments

Shared Google Marketing Team Slack Channel

Custom Reporting Dashboard with Data Source Integrations

Weekly Google Advertising Performance Review Meetings

Strategic Quarterly Business Reviews & Sprint Planning

Access to New Google Ad Betas
Why select AdvertiseMint as your Google Advertising Agency? 
Our mission is to create the world's most profitable ads. The AdvertiseMint accomplishes this with experts who specialize in Google advertising ensuring your ads will be shown to the right audience, at the right time for the right price. Our job is to ensure this happens consistently and that the performance of your Google ads are meeting your expectations. Our team uses a combination of elite individuals in media buying and creative, along with the latest technology in artificial intelligence and machine learning to ensure your ads are generating the results that matter for your business. 
What makes AdvertiseMint better or different than competitors? 
AdvertiseMint uses the ETP Method to provide superior results for our clients vs our competitors. The ETP Method combines the three things that are essential with all advertising.  
ELITE: We have created a team that brings their elite skills to their industry. We're talking elite media buyers, elite copywriters, elite video creators, editors and elite talent. Elite means an individual is dedicated to the process of becoming the best, which means they are knowledgeable but always learning, certified and have a track record of winning. Advertising is a team sport and we want you to have an All-Star team. 
TECHNOLOGY: We embrace the new technology that is constantly improving advertising. This means selecting the best ad platforms, utilizing advanced features and latest tools in artificial intelligence and machine learning to create better ads, faster and more efficient than ever before. 
PERFORMANCE: Results are all the matter in Advertising and the end result of elite individuals using the latest in technology. The end result of everything we do. If the right people are using the right tools and analyzing the right data, the performance will speak for itself. 
If you are committed towards growing your business and looking for an Advertising Partner, we'd love to talk with you. 
ADVERTISEMINT has been proudly featured on: 

"AdvertiseMint helped simplify my life by overseeing all paid ads on Google, Facebook, TikTok and Amazon. Their team is very knowledgeable regarding each ad platform and was able to help me scale up my business. I could never have done it without you. 
– Maricia, LITTIL
Google Ads Frequently Asked Questions 
Frequently Asked Questions about AdvertiseMint 
Popular Articles about Google News
Google Ads Has Sophisticated Targeting Technology
Google Ads targeting technology allows you to show your ads to people who are most likely to be interested in your products and services. This can help improve your return on investment (ROI) and reach more potential customers. Google ads offer a wide range of options, so you can tailor your targeting to your specific needs. You can target your ads by location, demographics, interests, keywords, and more. You can also use Google's audience insights to learn more about your target audience and how to reach them more effectively.
What is Google advertising? 
Google Advertising is Google's online advertising platform. It allows businesses to create and run ads that appear on Google's search engine results pages (SERPs), as well as on other websites and apps that are part of the Google Display Network. There are many different types of Google Advertising ads, including:
Search ads: These ads appear at the top of the SERPs when someone searches for a keyword that is relevant to your business.
Display ads: These ads appear on websites and apps that are part of the Google Display Network. They can be text, image, or video ads.
Shopping ads: These ads show products from your online store alongside relevant search results.
Video ads: These ads appear on YouTube and other video-sharing websites.
How much does Google ads cost? 
Google Advertising is a pay-per-click (PPC) platform, which means that businesses only pay when someone clicks on their ad. This makes it a cost-effective way to reach a large audience of potential customers. Google Ads costs vary depending on a number of factors, including:
The keywords you target: The more competitive a keyword is, the more you will have to pay to have your ad appear at the top of the search results.
Your budget: You can set a daily budget for your Google Ads campaigns, and you will only be charged when someone clicks on your ad.
Your location: The cost of Google Ads can vary depending on where your target audience is located.
Your ad's quality: The quality of your ad, as determined by Google, will also affect the cost of your campaigns.
The actual cost is based on a pay-per-click (PPC) model, where you pay only when someone clicks on your ad. The cost per click (CPC) can range from a few cents to several dollars, depending on the competitiveness of the keywords you target and the quality of your ads. It's important to continuously monitor and optimize your campaigns to maximize the return on investment and manage costs effectively.
What can Google advertising do for your business? 
Build brand awareness

 Google Ads can help you build brand awareness by showing your ads to people who are not yet familiar with your business.

Trackable results

Google Ads provides detailed reports that show you how your campaigns are performing so that you can see what's working and what's not.
AdvertiseMint, a Google Ads Advertising Agency
1-844-236-4686

Disclaimer: AdvertiseMint is not owned or a subsidiary of Google. AdvertiseMint is an agency that provides Google advertising services to help businesses run profitable and successful ads on Google and YouTube. While AdvertiseMint is listed in the Google partner directory and works directly with the Google support and agency teams, Google does not endorse or promote AdvertiseMint as their official Google advertising agency.  All business names, trademarks and intellectual property regarding Google on this page are owned exclusively by Google.