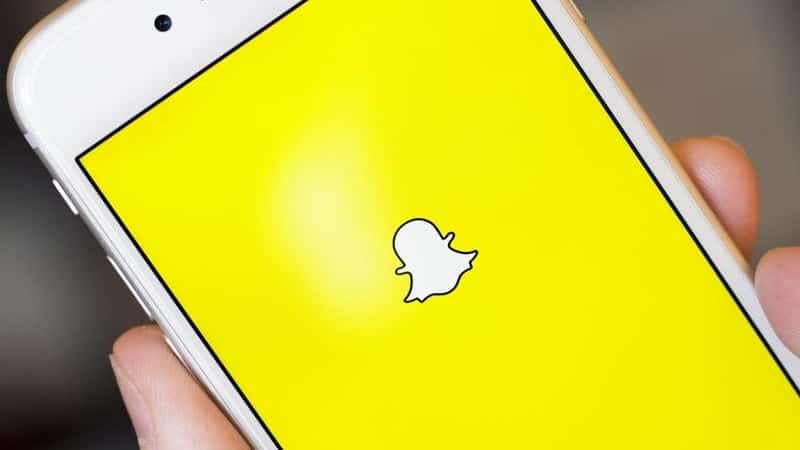 Grow your engagement using Snapchat ads
If you want to create engaging experiences for the mobile generation, then you need to advertise on Snapchat. Brands and content creators use Snapchat ads to promote stories that engage and excite a highly mobile audience. With 166 million daily active users, over 50% of which are aged 25 and older, Snapchat provides one of the best ways to reach individuals age 13 to 34 on their mobile devices.
Here are three reasons why you need to advertise on Snapchat.
Digital advertising is growing
Businesses are spending more on digital advertising every year. In fact, total online spend is expected to increase from $151 billion in 2015 to $204 billion in 2018. Digital advertising is growing because consumers spend more time online via computers and mobile devices and digital advertising provides many targeting advantages unlike traditional advertising.
More than 50% of  new American Snapchatters are aged 25 and over
Although most of Snapchat's users are of the younger generation, more than  50% of its new daily users are aged 25 and over. Even if your audience doesn't fall in that demographic, Snapchat is still becoming a vital part of global marketing strategies.
Shapchat users are active and engaged on mobile.
Snapchatters, 60% of which create content every day, view one billion geofilters and more than 10 billion videos each day. Plus, Snapchat has 166 million daily active users who share 8,796 photos every second. It would take you ten years to view all the photos shared on Snapchat in the last hour. But Snapchat users aren't just taking Snaps. They're consuming branded content—a lot of it.
Introducing Snap Ads
Snapchat ads always appear natively in the form of premium or curated content. Snapchat advertising offers what competitors scramble to mimic: 3V advertising. It provides the following aspects for advertisers:
Vertical-made exclusively for mobile, vertical ad formats fill up the entire phone screen.
Video-video ads are the best way to tell a story in a mobile-centric world.
Views-because Snapchat ads are always full screen on mobile devices, they enhance the video viewing experience.
What you need to know about Snapchat vertical videos
All video ads on Snapchat must be resized and formatted to fit a vertical screen for mobile devices. Although this requires additional investment on video editing, Snapchat claims that its vertical ads can perform up to nine times better than traditional letterboxed mobile ads.
What can a Snapchat advertising agency do for you?
Drive In-Store Sales
Make it easier for people to find and share information about your business.
Increase Online Sales
Find new customers and deepen relationships with people who will click through and buy.
Promote a New Product
Generate excitement and maintain momentum around a new product or service.
Generate Leads
Find your ideal prospects and present them with compelling offers or info about your business.
Promote a Mobile App
Get your app into the hands of the right people and keep them engaged.
Promote Your Videos
Make sure your videos or commercials are seen by your target audience.
What is Snapchat?
Snapchat, founded in 2011 by
Evan Spiegel
and
Bobby Murphy
, is a mobile app that allows users to "snap" a video or photo as a means of communication with other users. Snapchat allows users to monitor their chats or to follow stories they find interesting.
Snapchat's rise in popularity as a social network was primarily influenced by the new trend of communicating with rather than curating pictures and videos. Unlike traditional social media, which, by curating all content, provides a "social identity" in regards to everything a user has ever done, Snapchat allows users to instantly express their feelings and share their normal, day-to-day lives.
The company's first blog post stated that "Snapchat isn't about capturing the traditional Kodak moment. It's about communicating with the full range of human emotion—not just what appears to be pretty or perfect."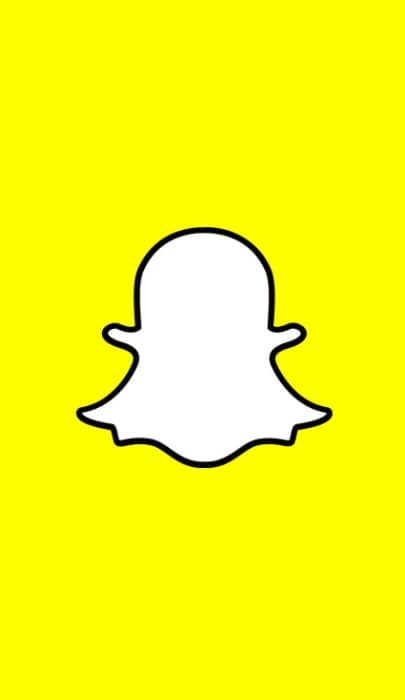 Why you should care about Snapchat
Although there are many reasons why you should advertise on Snapchat (people spend 25 to 30 minutes every day on the app; Snapchat has two times higher visual attention than comparable platforms; it has five times the swipe-up rate,), there are three that stand out.
Snapchat has a large audience
Snapchat's user base is made up of people ages 13 to 34. Although Snapchat's users are mostly of the younger generation, it also has users with more purchasing power: people who are aged 25 and older. Currently, more than 50% of Snapchat's new daily users are aged 25 and older.
Snapchat is a creative space
Snapchat allows brands to creatively tell their stories. It doesn't matter if these stories are for consumers or professionals—all stories have an audience. On Snapchat you can watch new product releases, press releases, exclusive coupons, behind-the-scenes content, new team member introductions, and many other events from companies. Snapchat allows and encourages brands to be honest and creative, making it stand out from other platforms.
Snapchat creates relationships
No matter what your business does to generate revenue, there are multiple ways in which you can use Snapchat to create unique content for your niche audience. For example, if you own a restaurant, go behind the scenes and give secrets and insights into the recipes. If you're an artist, take your fans on the behind-the-scenes life. Snapchat is the perfect opportunity to form a real relationship with your customer.
Snapchat Advertising Options
There are several Snapchat advertising options available to brands when they work with an advertising agency.
App Installs
Snapchat's app-install ads help you generate more app installs. While your ad plays, the CTA "Install Now" appears on the bottom of the screen. Users swipe up to download your app from the app store without leaving Snapchat.
Sponsored Lenses
Sponsored lenses are filters that alter someone's facial features. With sponsored lenses, users can take pictures with dog ears perched on their heads, full make-up on their faces, and funky accessories on their bodies. Users can even use filters to make themselves appear like certain public figures.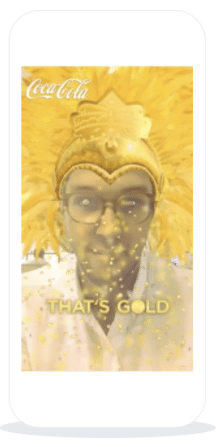 Article
If you want to promote your articles, use the Article ad format. Like all Snapchat ad formats, the article format, which fills your phone screen, opens vertically.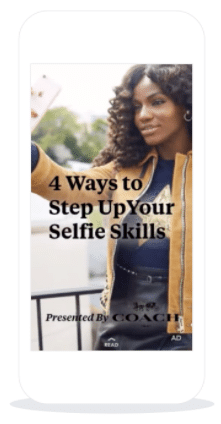 Web Views
The web-view Snapchat ad allows you to attach your website to the ad. When your ad appears, users can swipe up on the CTA to visit your website from which they can make purchases without leaving the app.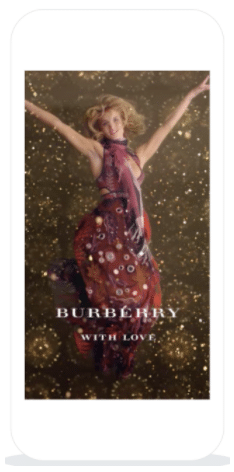 Video Views
Long-form video ads promote movie and tv show trailers, behind-the-scenes footage, and how-to videos, among any others. Your ad, which will play a short 10-second preview of your long-form video, contains a "Watch" CTA on the bottom of the screen, which, when swiped up, will play the entire video.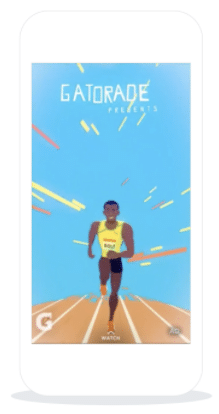 Sponsored Stories
Sponsored stories are UGC (user generated content) which brands curate and post to the Discover feed. For example, Samsung had a sponsored story at the AMAs, in which users' photos were intermixed with Snaps marked with "Powered by Samsung Galaxy."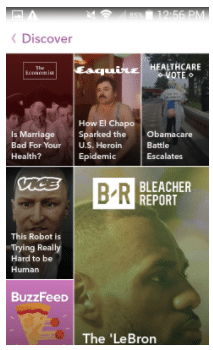 Sponsored Geofilters
Geofilters are special overlays that communicate the "where and when" of a snap. Businesses and individuals can purchase geofilters for their events, brick-and-mortar stores, or other specific locations. Brand logos and trademarks are permitted and encouraged.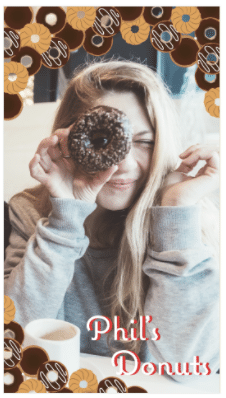 World Lenses
World Lenses allows you to create lenses that augment a Snapchatter's environment. Augmentation includes levitating 2D or 3D objects and interactive content, among other items.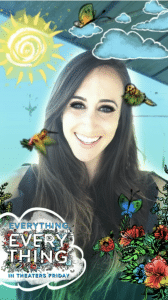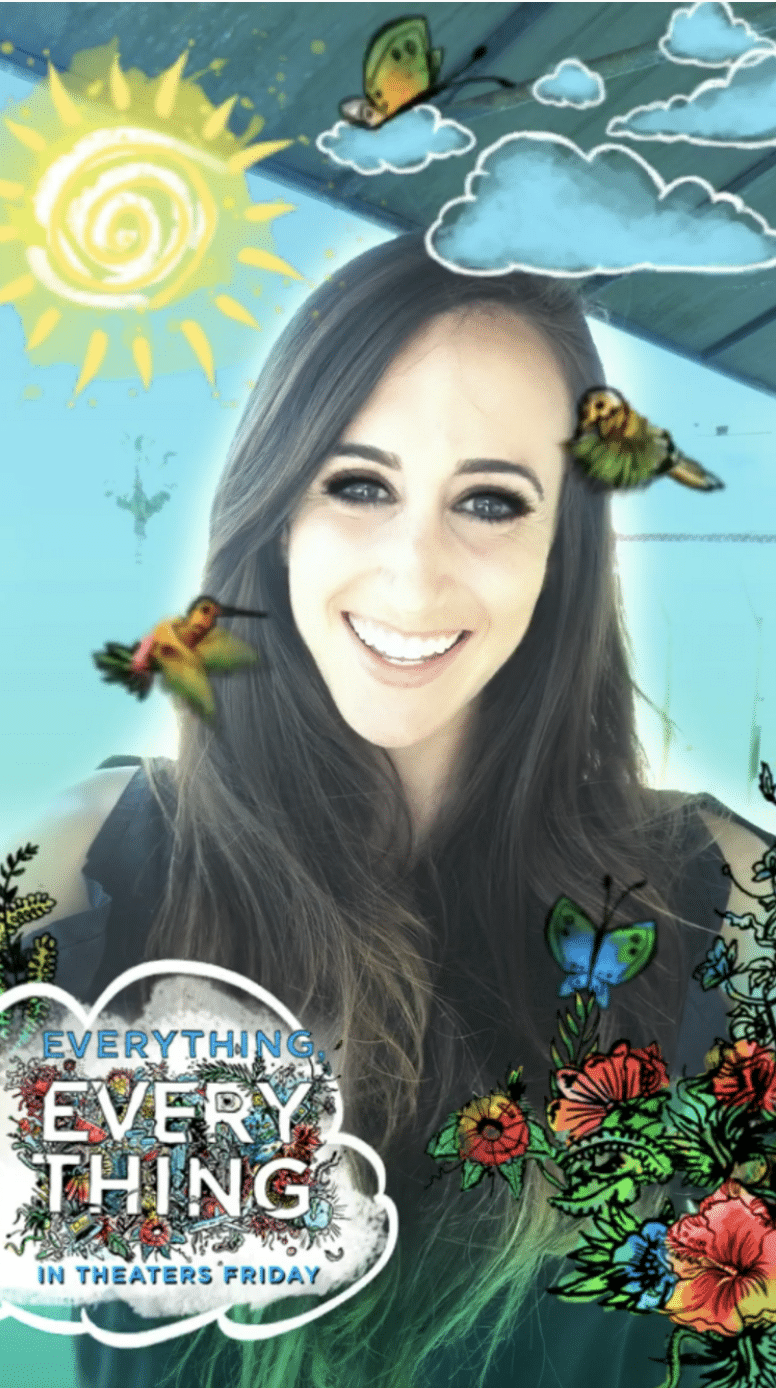 Audience Lenses
Audience Lenses allows you to purchase regionally targeted lenses and a guaranteed number of lens impressions for a specific audience, including an audience that is targeted by demographics and lifestyle.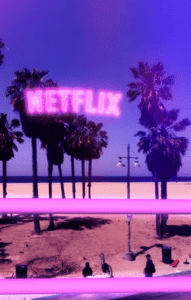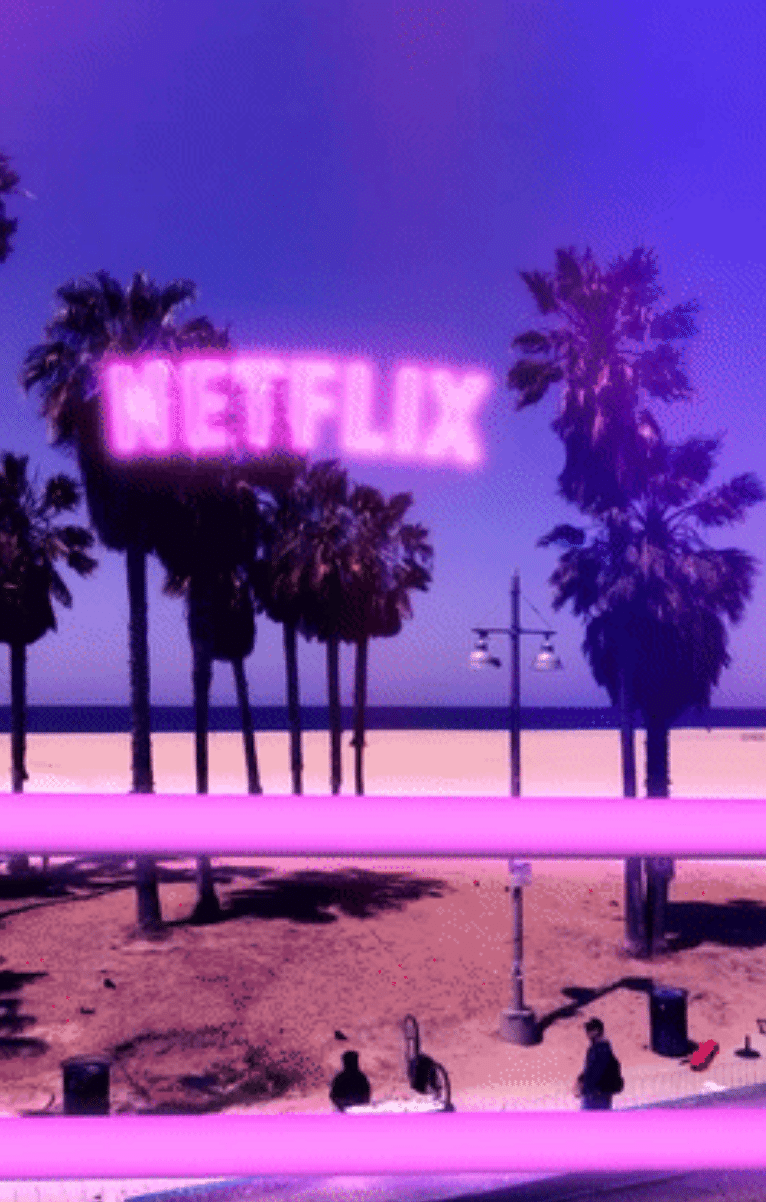 Smart Geofilter
Smart Geofilter automatically adds location information to a nationwide or chain geofilter, including city, state, neighborhood, or zip code.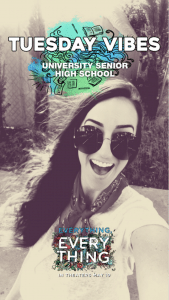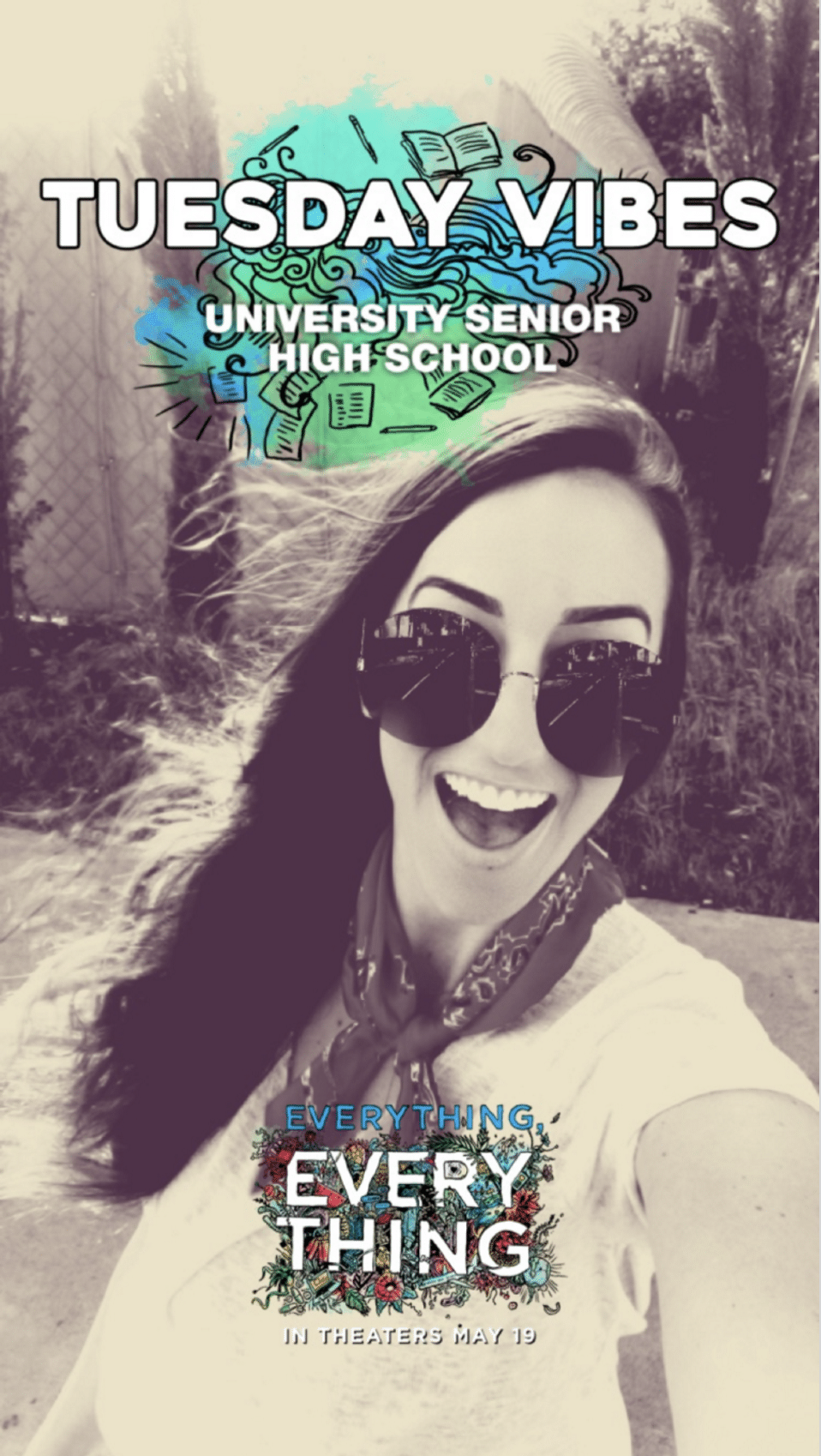 Frequently Asked Questions
How much does Snapchat advertising cost?
While Snapchat does not have a limit, AdvertiseMint is only accepting clients with a $5,000/monthly ad budget. Snapchat ad pricing options include a daily, weekly, or annual rate.
What type of ad targeting does Snapchat offer?
Much like Facebook, Snapchat allows you to target users according to interests, demographics, locations, device attributes, and custom audiences.
Interests – Snapchat has over 60 interest categories including parenting, political news, music festivals, and more based on users' activities on the app.
Demographics – Snapchat offers basic and advanced demographic targeting options, including name and age, language, household income, and education.
Location – You can target by country, state, region, or designated market area.
Device Attributes – You can target by device, operating system, carrier, and cellular connectivity, such as wi-fi or 3G.
Custom Audiences – You can target customers from your customer list, a Lookalike audience (an audience similar to yours), and an engagement audience (an audience that has engaged with your filters and content).
Snapchat acquires information on its users from two sources. The first source comes from online information Snapchatters give to Snapchat. This includes the information they provide when they register and the information Snapchat collects about their activities (what they watch and where they take snaps). The second source comes from third-party data providers, such as Oracle, comScore, and PlaceIQ, that track offline activities.
What kind of metrics does Snapchat offer on the effectiveness of ads?
With the help of third-party measurement companies, Snapchat offers five ways you can measure your ads' effectiveness.
Viewability – With the use of first-party data and third-party reports, Snapchat provides measurements for how many users have viewed your ad.
Reach – Information from first-party data and third-party reports will show you how many users your ad reached. Additionally, the reports will share information on those users' age and gender, among many others.
Resonance – With the use of in-app polling and data from partners, Snapchat can provide information on people's thoughts and feelings about your brand.
Reaction – Snapchat can tell you the amount of impact your Snapchat ad has on driving offline, in-store purchases.
Verification – Snapchat and its third-party partners can give you information on the amount of times it served your ads
Where do Snapchat ads appear?
Snapchat ads appear between users' stories and on Discover, which contains paid content such as articles, videos, and curated snaps. If you decide to advertise using sponsored filters, your sponsored filters will appear within the filters menu.
So I have to re-cut my ad for Snapchat?
Yes. Videos will need to be edited to fit a vertical format. Snapchat ads can perform up to nine times better than letterboxed mobile ads.
Who is the Snapchat audience?
Snapchat has 166 million daily active users who spend between 25 to 30 minutes taking and viewing snaps. Those users take and view snaps at home (81%), in restaurants (80%), at concerts (70%), at the gym (50%), and at the airport (49%). Although Snapchat is an app mostly used by the younger generation, over 50% of new users are aged 25 and older.
Why AdvertiseMint?
AdvertiseMint is a digital advertising agency that specializes in helping successful companies advertise on Instagram.
Working with a Snapchat advertising agency has several advantages for your business.
AdvertiseMint wants to earn your business every month. We have no sign up fees and require no long term contracts.
A personal invitation from our Founder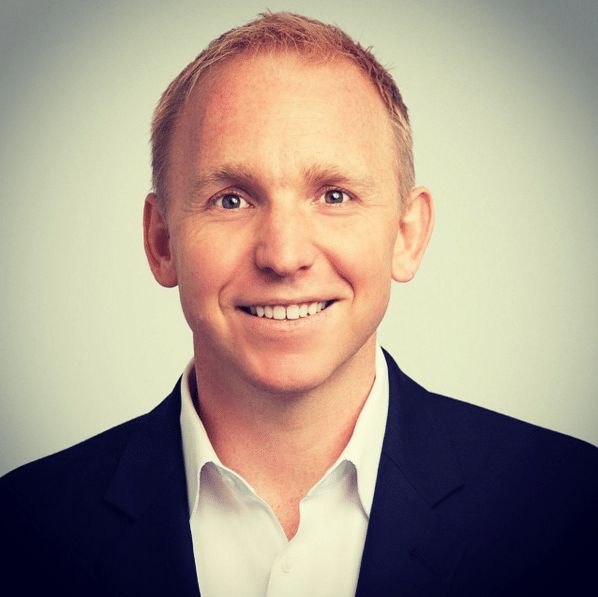 Hi. After having worked over the past 15 years in both corporate and start-up positions, I realize how vital it is to have great people on your team. Because digital is changing so quickly, it's important to always have an understanding of your goals, a deep knowledge of the available tools and clear communication about the progress that is being made. I founded AdvertiseMint to become the leader in Snapchat advertising and to make the process simple, effective and fun for the companies we represent. Our friendly team is standing by and ready to ensure your
Snapchat
 advertising is engaging and relevant. I know there are many options when it comes to digital advertising, but I would love to have the opportunity to prove that our team is the best Snapchat advertising agency to represent your business.
– Brian Meert, CEO and Founder, AdvertiseMint.com
AdvertiseMint.com
312 Arizona Ave, Santa Monica, CA 90401
1-844-236-4686
We are also are a:
Facebook Advertising Agency and an Instagram Advertising Agency