In order for AdvertiseMint to work on your behalf, you will need to provide us with access to your ad account through Facebook Business Manager.
If you are familiar with this process, simply visit business manager on Facebook and add AdvertiseMint as a Partner to your ad account with admin access using our Business ID 515829078562770. 
For detailed instructions, please see below. If you don't have a Facebook Business Manager account, read "How to create a Business Manager account.
Go to Your Business Manager Account
Go to https://business.facebook.com
If you manage one ad account, you should be taken to the homepage of business manager.
If you manage more multiple ad accounts, you will see a screen that looks like this. Please select the ad account you want to provide AdvertiseMint agency access.

Select Business Manager Settings
Once you've logged in to Business Manager, click "Business Settings" on the right side of the page.


You can also access this area by selecting the icon at the top left, then selecting "Business Manager Settings" from the dropdown menu. Please note it may appear under the "All Tools" link in the menu.


Click Ad Accounts
Click "Ad Accounts" which is the third option down on the left column.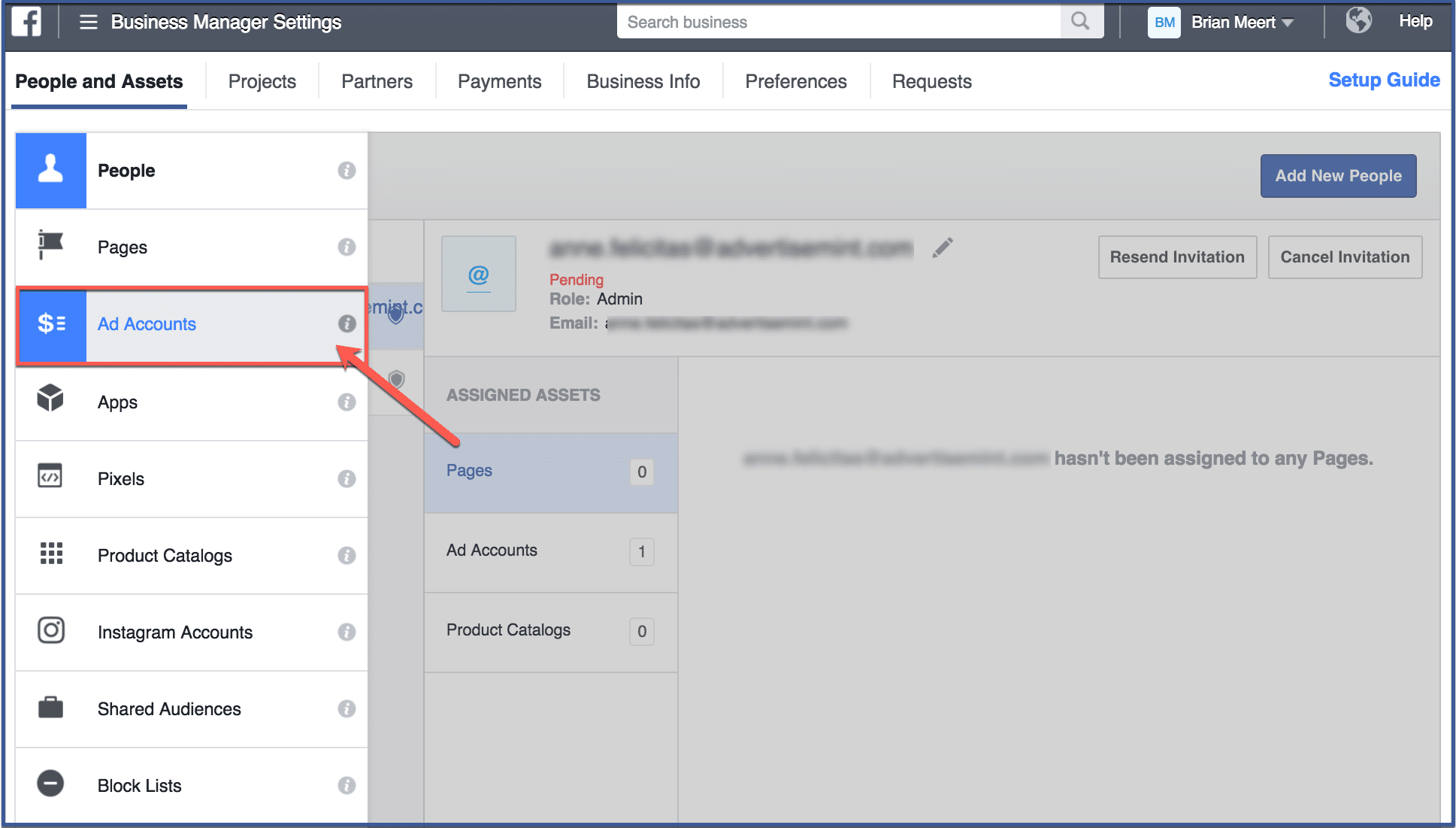 Choose Account & Assign Partner
Before you can assign a partner, choose an ad account for which you want AdvertiseMint to have access to. After you have chosen an account, click "Assign Partner".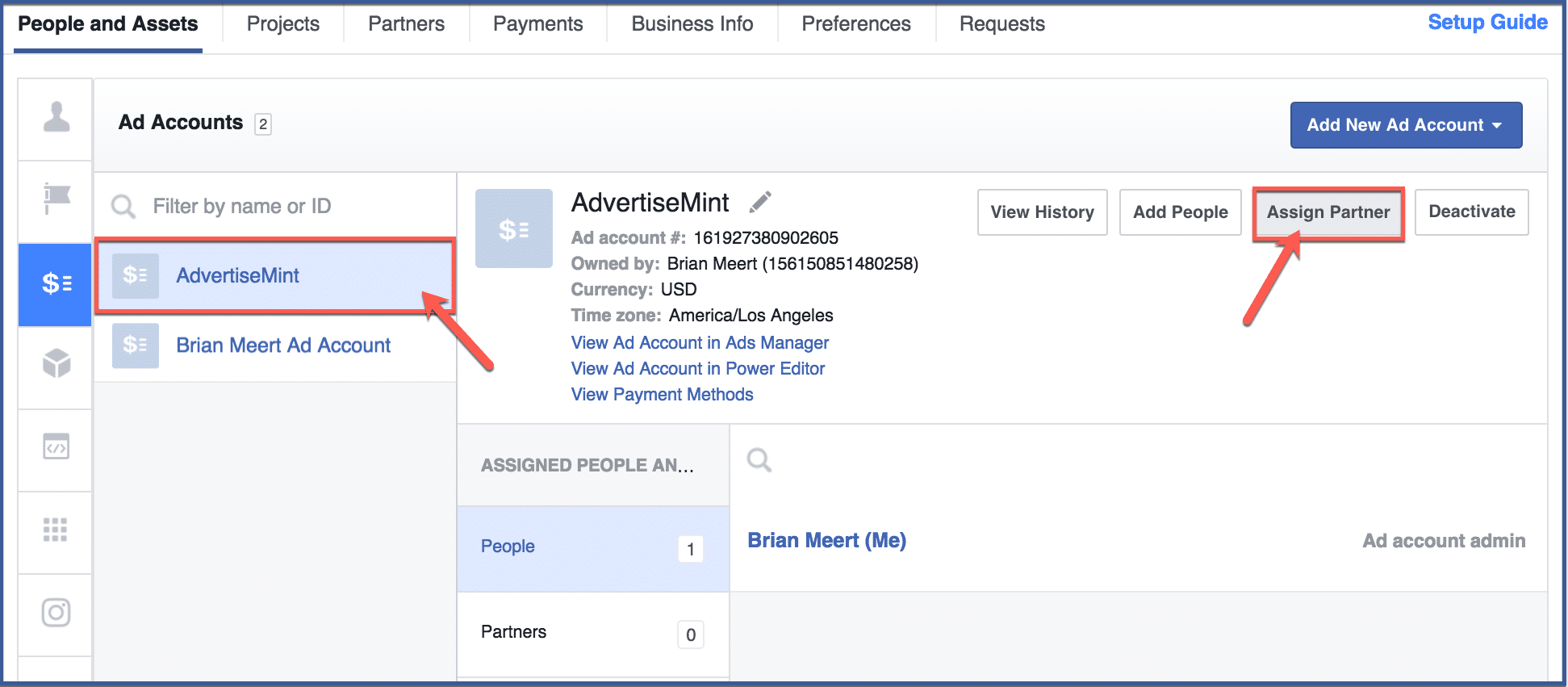 *Please note that you should assign AdvertiseMint as a Partner, not as People. Assigning a partner will give AdvertiseMint and selected employees access to your account. Adding people will assign a single person to your ad account. This option should be used for adding other people at your company.
Assign Admin Access
On the bottom of the dialogue box, Facebook gives you the option to assign a partner using a partner's business ID. Click this option.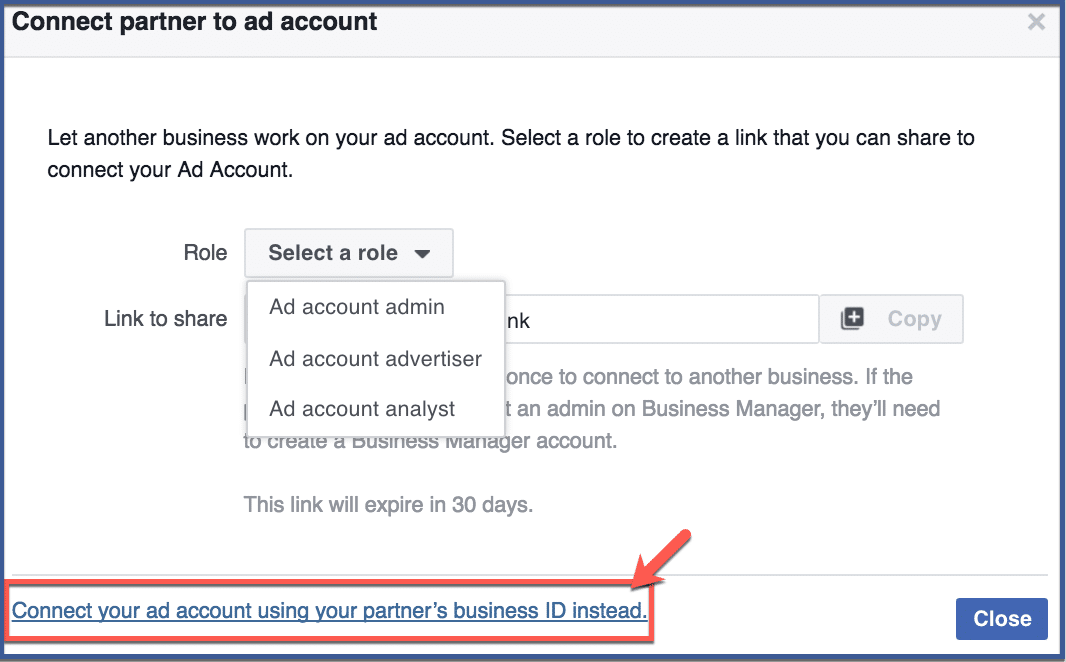 Enter Our Agency Business ID
For Role, select Ad Account Admin. Advertiser or Analyst roles do not give us full access to all Facebook ad features we need to run your account.
For Business ID, enter 515829078562770
Click the Connect button.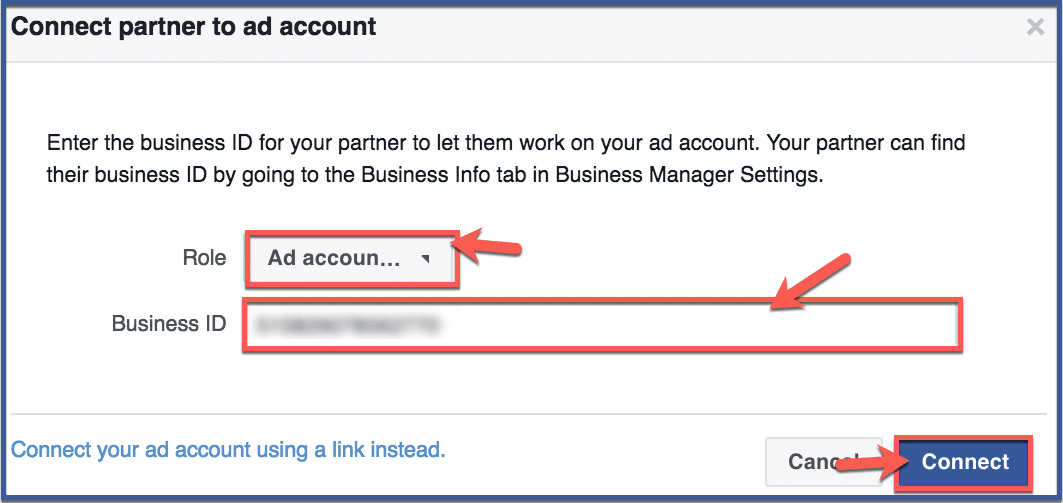 All done
Click "Done" to complete the process.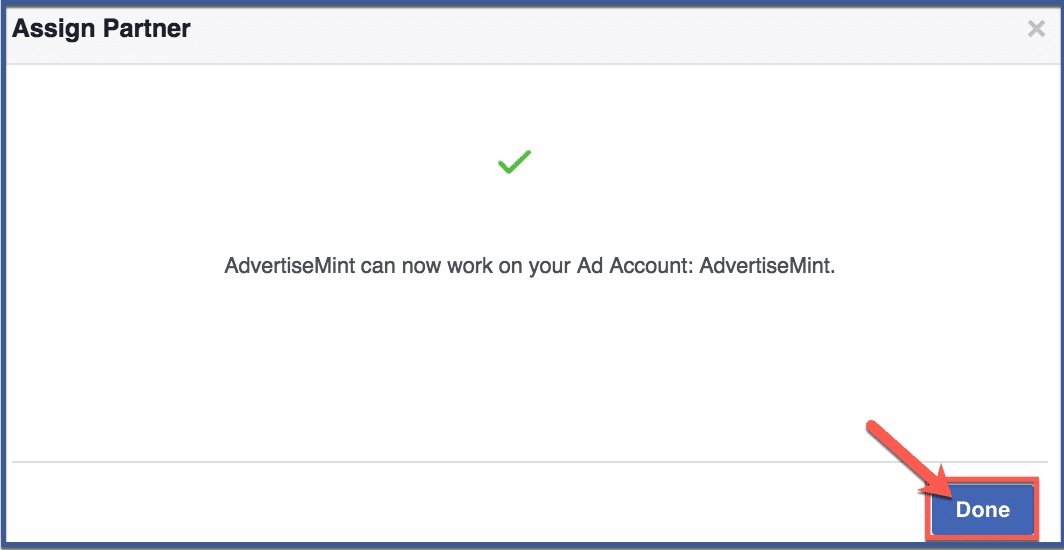 AdvertiseMint will now be able to access your Facebook ad account. Repeat this process if you are providing AdvertiseMint access to multiple ad accounts.