With over 370,000 residents and a thriving medical and manufacturing industry, the iconic city of Cleveland brings a huge opportunity to grow your business. Businesses that use a Cleveland advertising agency like Advertisemint can help ensure their story is reaching the right customers at the right place and at the right time.
Best ways to advertise in Cleveland
Cleveland is a vibrant city, and your business will need a marketing strategy to break through the noise. Cleveland residents are bombarded with daily social media ads, search ads, billboards, TV ads, and radio ads. It's essential that your advertising dollars are being spent efficiently. Here are some of the most popular Cleveland advertising options for businesses. 
Cleveland Paid Social Advertising
Paid social allows Cleveland businesses to reach consumers directly in their area. This is done by geo-targeted ads targeting a specific zip code or a one-mile radius around a single point. Advertisers can also target aspects like interests, behaviors, or custom audiences of their customers, prospects, or visitors. You can learn more about each of the following types of advertising below:  
Cleveland Paid Search Advertising 
Paid search allows Cleveland businesses to reach consumers searching for their products or services on Google or Bing within a specific geographic area. These ads allow your business to appear on top of Google searches or Google Maps. This ensures customers find your business first before they find your competitors. 
Cleveland Local Advertising
There are countless options for reaching consumers located in the Cleveland area. Each advertising option brings opportunities, challenges, and the need to monitor for a positive return on ad spend for the business. If you want to help to grow your business with local Cleveland ads, please contact Advertisemint. You can learn more about local Cleveland advertising options here: 
Local Cable Ads 

Billboard Advertising

Cleveland Metro Advertising

Direct Mail 
"Cleveland is a city on the rise. There's a lot of energy and excitement here." – LeBron James, basketball player
How to Advertise with Cleveland Sports Teams 
Cleveland residents are fiercely devoted to their sports, demonstrating an unmatched enthusiasm and allegiance to their hometown heroes. From basketball to baseball, Cleveland provides businesses an unparalleled opportunity to connect with a dedicated and spirited audience, not only during game days but all year round.  If you want to explore advertising opportunities with Cleveland's sports teams, contact Advertisemint now. Discover how to collaborate with the Cleveland Browns, Cleveland Cavaliers, and Cleveland Guardians. 

How to Advertise to Cleveland Universities, Colleges & Schools 
If your business has customers between 13 and 30, you should look at advertising options for Cleveland students. This youth-focused segment is rapidly changing regarding which social media platforms they use, how they access information, and the technology they utilize daily. Generally, a mobile-first demo, reaching a demo requires a fluid strategy with both content and ads that resonate with the audience. If you want to advertise to students in the Cleveland area, please contact Advertisemint to discuss the best advertising and marketing options for higher education. The following are some of the most popular schools in Cleveland: 
Cleveland Universities 
Case Western Reserve University (CWRU)

– Established in 1826, CWRU is a leading research university located in Cleveland's University Circle. It offers top-ranked programs in the arts and sciences, dentistry, engineering, law, management, medicine, nursing, and social work.




CWRU on Instagram

|

CWRU on YouTube

Cleveland State University (CSU)

– Founded in 1964, CSU is a public research institution that offers over 175 academic programs across various disciplines. It provides a hands-on learning environment and fosters research and engagement with the local community

.




CSU on Instagram

|

CSU on YouTube

|

CSU on TikTok

Image Source: engagecsu.com

John Carroll University

– A private Jesuit university established in 1886, John Carroll offers more than 70 academic programs. Located in the neighboring suburb of University Heights, it's known for its commitment to the liberal arts and promoting leadership and service

.




John Carroll University on Instagram

|

John Carroll University on YouTube 
Cleveland Colleges 
Cleveland High Schools
How to advertise on Cleveland metro and public transportation?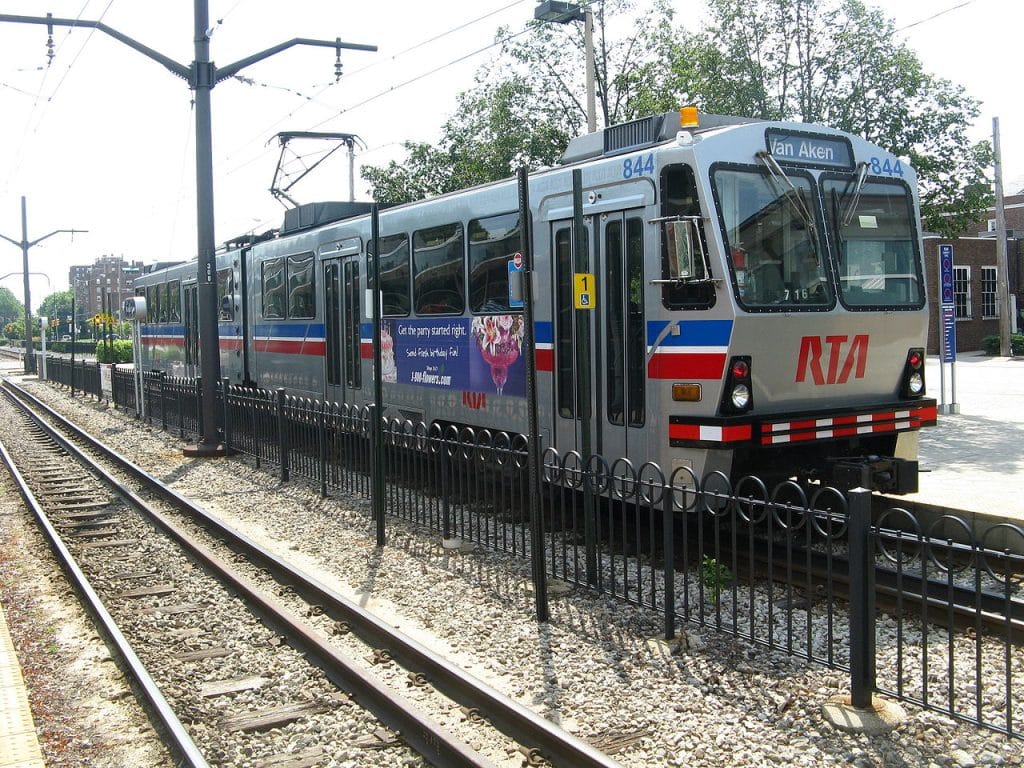 From its numerous roadways, bus routes, SunRail commuter train, LYMMO downtown circulator, and growing rideshare presence, Cleveland's residents and visitors navigate a multifaceted transportation network daily. With Cleveland's Department of Transportation highlighting many daily boardings on public transportation, Cleveland offers unique advertising platforms that can target commuters based on specific locations, demographics, and more. Whether you're aiming for SunRail advertising, Brightline advertising, Lynx bus advertising, Cleveland taxi branding, or rideshare promotions in the city, our team at Advertisemint is ready to discuss a tailored advertising strategy. Let us help amplify your business with impactful transportation ads in the Cleveland region.
How to advertise on the radio in Cleveland?
Cleveland's radio scene is as rich and varied as its cultural heritage, with stations like WCPN, WGAR, and WKNR providing a blend of news, music, and sports coverage. Whether during the morning commute across the Cuyahoga River or while working in the heart of downtown Cleveland, residents of Cleveland rely on the radio as a primary source of entertainment and information. Advertising on Cleveland radio channels offers businesses a golden opportunity to reach out to the city's diverse and loyal listener base. Ads can be customized for different stations, genres, and the most listened-to times, ensuring maximum reach. Additionally, with the increasing popularity of digital platforms such as Spotify and iHeartRadio, advertisers can refine their targeting, honing in on listeners by zip codes, musical tastes, interests, and even specific geographic areas. For enterprises aiming to penetrate the Cleveland market via radio advertising, the Advertisemint team is here to guide. With our expertise, we'll craft campaigns that not only echo with the spirit of Cleveland but also amplify business growth in Cleveland. 
How much does billboard advertising cost in Cleveland? 
Whether you drive down Euclid Avenue, I-90, or I-71, you are guaranteed to see billboards. Most Cleveland billboards are owned by large networks such as Lamar, Clear Channel, or OutFront Media. The average price of billboards in Cleveland is between $2,000 to $15,000 per month and is based on the traffic and desirability of the location. Many of the networks offer remnant or lower cost options if you are flexible on the locations of the billboards and the time they are displayed. If you want to run billboard ads in the Cleveland area for your business, the team at AdvertiseMint can help you build your ideal strategy, determine the best locations, and ensure your campaigns are executed and provide a positive return on investment.
What are the most popular restaurants in Cleveland? 
The bustling streets of Cleveland are home to a smorgasbord of culinary delights, from iconic sports bars in the Flats to experimental fusion eateries in the Warehouse District. With Cleveland's reputation for top-notch dining experiences, restaurant advertising in Cleveland requires a strategic approach. You must captivate the hearts of the local residents and appeal to the throngs of tourists, sports fans, and professionals visiting the city. Effective restaurant advertising leans into the 5Ps – Place, Product, Promotion, Price, and People, especially those who champion your eatery on platforms like Yelp, Google, Nextdoor, and various social media sites.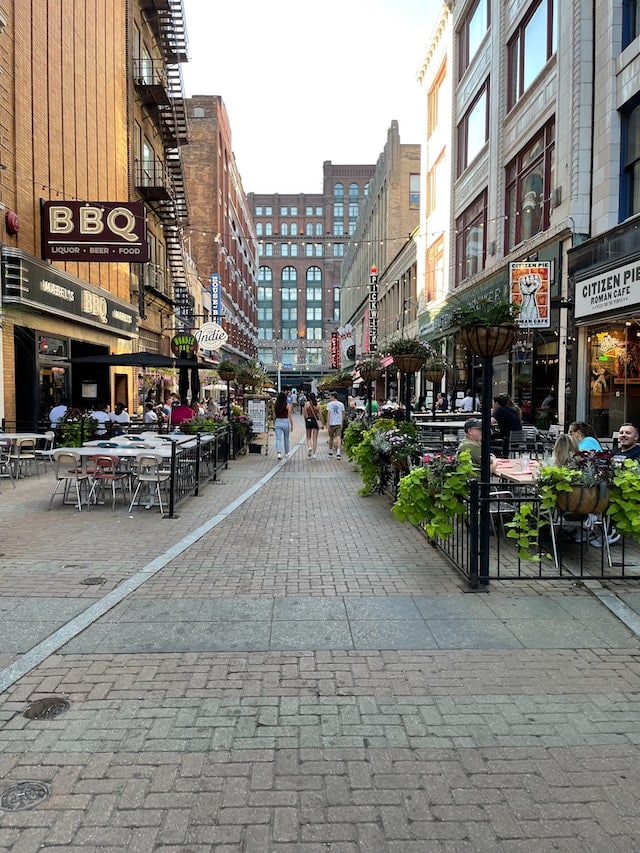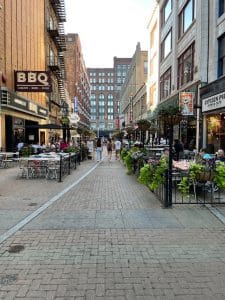 If you're eager to elevate your restaurant's presence in Cleveland's dynamic culinary scene, the AdvertiseMint team is here to guide you. With our deep knowledge of the local market and advertising expertise, we'll ensure your establishment stands out. For inspiration, here's a showcase of some of Cleveland's most beloved eateries:
Top 10 things to do when you visit Cleveland? 
With thousands flocking to Cleveland each year, captivated by its rich culture, historical landmarks, and vibrant events, advertising to this tourist demographic is crucial for businesses in areas such as entertainment, accommodation, tours, dining, and transit. Crafting a dedicated advertising strategy to target visitors in a particular locale is imperative. Leveraging paid social ad platforms can efficiently pinpoint those currently in Cleveland but who reside elsewhere. Reaching this continuous stream of consumers can become a huge revenue opportunity for local businesses. If you want to help with your hotel, tourism, or transportation ads in the Cleveland area, please contact AdvertiseMint for more information. Here's a handy guide on the must-do activities when in Cleveland: 
The list gives you a taste of Cleveland's multifaceted allure. Whether it's the thrill of roller coasters, nature's serenity, or space's magic, Cleveland promises something for everyone.
Popular social media accounts in Cleveland you need to follow. 
Engaging socially can be a game-changer in creating meaningful connections. Paid social ads seamlessly weave your business into the content-rich tapestry that users are engrossed in. Here's a compilation of prominent Cleveland-based social media handles that you'd want to keep tabs on to remain updated on all things Cleveland:
@clevemetroparks

– This account is run by the Cleveland Metroparks, a system of parks and recreation areas in the Greater Cleveland area. They post about all the latest news and events happening in the parks, as well as beautiful photos of the area's natural beauty.

@clevelandscene

– This account is run by Cleveland Scene, a local news and entertainment website. They post about everything from food and drink to music and events happening in the city.

@wkyc3

– This account is run by WKYC-TV, a local news station in Cleveland. They post about the latest news and weather in the area, as well as breaking news alerts.
Everything you need to know about Cleveland Real Estate advertising.
With tens of thousands of real estate agents in the Cleveland area, there is constant need for real estate brokers and agents to get their properties in front of the right homebuyers. There are lots of options from targeted paid social and paid search ads, along with local options like Yelp, Google and Nextdoor and then options like direct mail or local cable ads. There are also digital options for real estate such as Realtor Connections, Zillow Real Estate Agency Advertising and the Trulia Real Estate Ad Network. Commercial real estate brokers are now using paid social to promote videos of their properties using LinkedIn ads to reach a B2B audience. Please note that many of the ad platforms have rules and limitations regarding the targeting of individuals while promoting real estate ads based on age, gender, ethnicity and location. The team at AdvertiseMint is happy to help you work through your options and can help you ensure you are generating leads for both home sellers and home buyers. For more detailed information on real estate advertising in Cleveland, please contact Advertisemint. Here are some of the neighborhoods you need to know about when advertising in Cleveland, Ohio.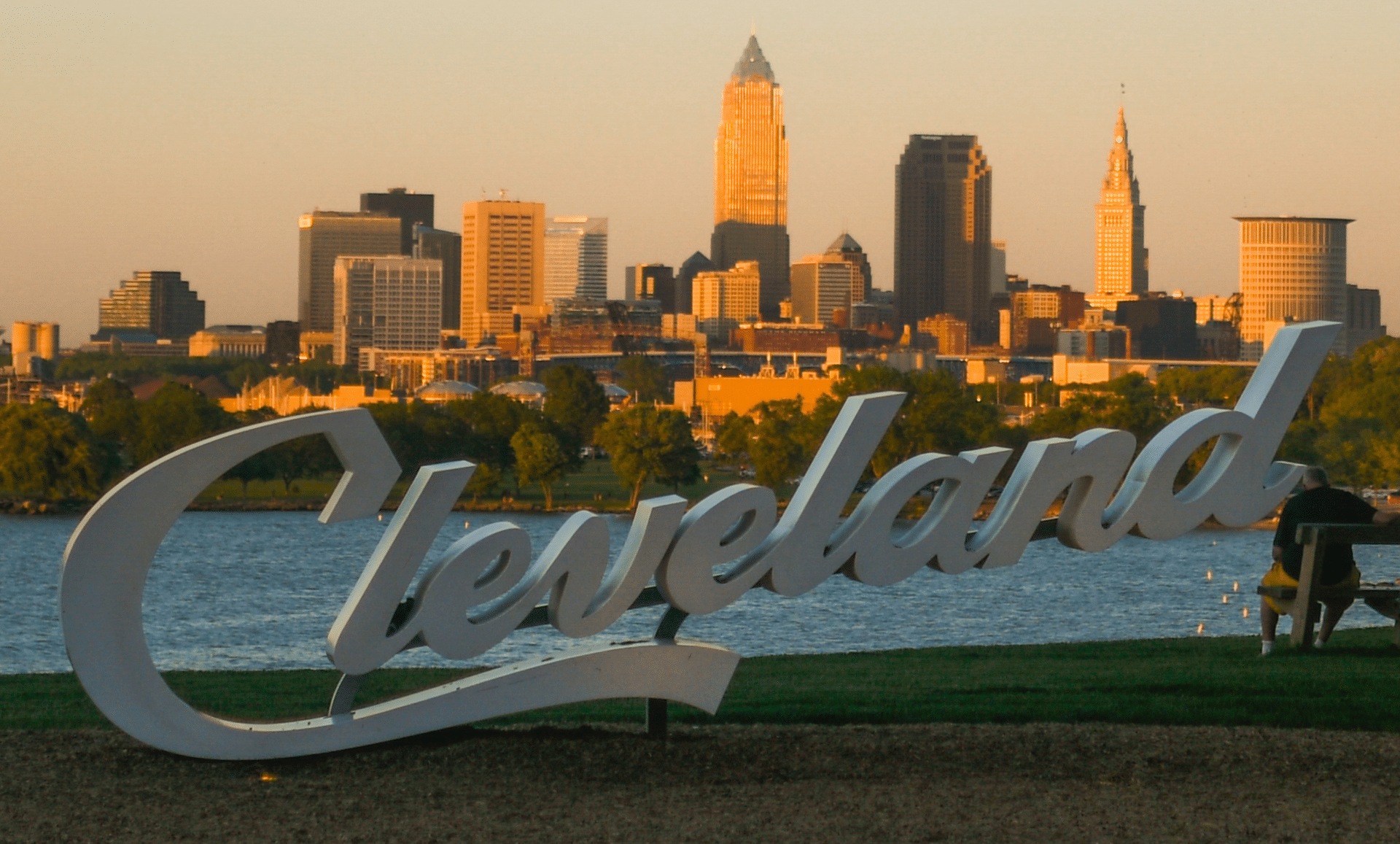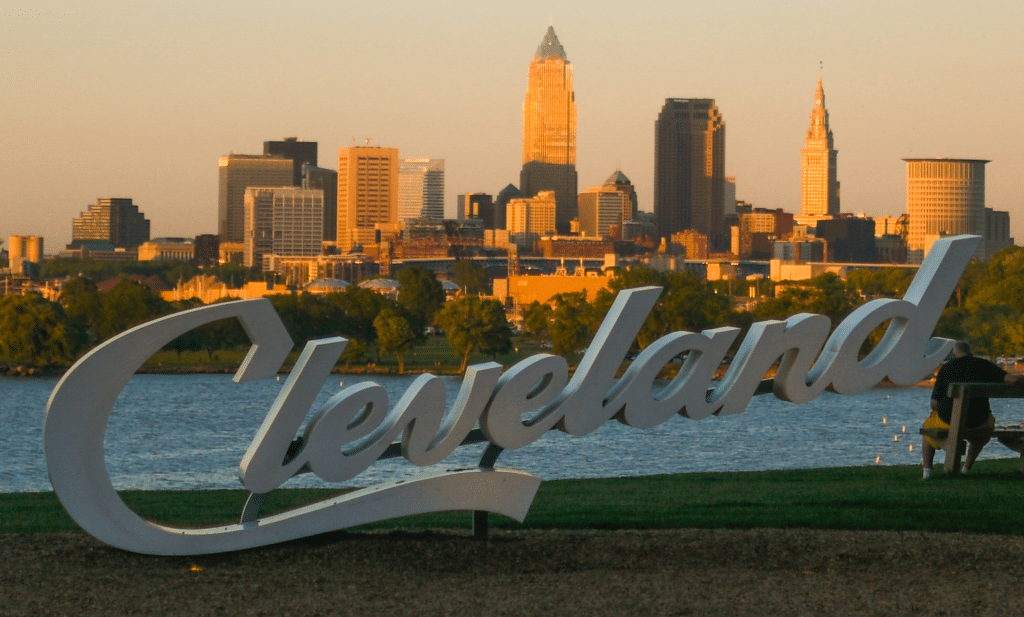 Downtown Cleveland Real Estate Advertising:

This area is the city's center and houses several popular attractions, such as the Rock and Roll Hall of Fame and Museum, the Cleveland Museum of Art, and the Great Lakes Science Center.

University Circle Real Estate Advertising:

This neighborhood is home to many cultural institutions, including Case Western Reserve University, the Cleveland Clinic, and numerous museums.

Tremont Real Estate Advertising:

This historic neighborhood is known for its charming shops and restaurants. It is also home to the Tremont Arts District, which is a vibrant hub for the arts.

Ohio City Real Estate Advertising:

This neighborhood is located on the west side of Cleveland and is known for its breweries and food scene. It is also home to the West Side Market, a historic public market.

Little Italy Real Estate Advertising:

This neighborhood is located in the heart of downtown Cleveland and is home to many Italian restaurants and businesses. It is also home to the St. John the Baptist Catholic Church, one of the oldest churches in Cleveland.

Shaker Heights Real Estate Advertising:

This suburb is known for its affluence and its tree-lined streets. It is also home to the Shaker Historical Society and Museum, which tells the story of the Shakers, a religious group that founded the community in the early 19th century.

Lakewood Real Estate Advertising:

This suburb is located on the shores of Lake Erie and is known for its beaches and parks. It is also home to the Lakewood Public Library, which is one of the largest libraries in the state of Ohio.

Rocky River Real Estate Advertising:

This suburb is located on the shores of Lake Erie and is known for its upscale shopping and dining. It is also home to the Rocky River Reservation, a 1,500-acre park with hiking trails, a golf course, and a beach.

Beachwood Real Estate Advertising:

This suburb is located on the east side of Cleveland and is known for its quiet streets and excellent schools. It is also home to the Beachwood Place mall, one of the largest malls in the state of Ohio

.
Complete guide to annual events in Cleveland. 
When considering advertising for events ranging from concerts, marathons, festivals, or any other gatherings in Cleveland, it's essential to understand the local event landscape. Promoting an event in Cleveland typically requires a head-start of two to nine months, depending on the event's magnitude and expected audience. To dive deeper into event marketing or for potential sponsorship opportunities, please reach out to Advertisemint. Our dedicated team will guide you seamlessly.
How to advertise a professional service business in Cleveland?
There are so many professional service providers in Cleveland that it can become crowded and difficult for many consumers to find your business. If you are a lawyer, doctor, dentist, contractor, accountant, or work in childcare, food services, event planning, plumbing, electrical, carpentry, roofing, HVAC, waste removal, or security services – then you need to be advertising your services. You must ensure you have local pages created on Google Local and Yelp and paid ads to ensure customers see your business first. You should also run paid search and social ads so individuals can visually see and experience your business's services in Cleveland. If you need help advertising your service-based business in Cleveland, please contact Advertisemint and speak with one of our advertising experts. 
Cleveland government advertising 
Countless municipal and government departments often have highly specific advertising needs in the Cleveland area. If you are a Cleveland politician running for office or work in a Cleveland-based government division and need assistance with setting up marketing campaigns, advertising campaigns, or any creative elements like videos, photography, or graphic design, AdvertiseMint can help you build a strategy, accommodate any government regulations, place the media and report back on the KPIs required for success and return on investment. For reference, here are a few of the top government resources for Cleveland.
What is the Best Cleveland Ad Agency? 
We believe AdvertiseMint is the best Cleveland advertising agency. AdvertiseMint brings a full team of advertising experts, including account managers, media buyers, copywriters, and creative experts in video production, editing, photography, graphic design, and data analysis to ensure our metrics are met. We would love the opportunity to help grow your business. 
Disclaimer: AdvertiseMint is an advertising agency that provides advertising and marketing services to businesses located in Cleveland. The details provided on this page are for informational purposes and to help explain the services we provide for our clients. AdvertiseMint has no affiliation or exclusive partnerships with the city of Cleveland, tourist locations, government divisions, sports teams, educational institutions, annual events, restaurants, or other businesses mentioned on this page.