With a dynamic population of over 900,000 residents, the thriving city of Columbus stands as a beacon of innovation and culture in the heartland of America. In a metropolis renowned for its rich history, diverse art scenes, and progressive tech hubs, mastering the nuances of effective advertising becomes paramount. By partnering with a Columbus advertising agency like Advertisemint, you can ensure that your brand's message is heard by the right people, at the right time, and in the right way.
Best ways to advertise in Columbus
Columbus is a vibrant city, and your business will need a marketing strategy to break through the noise. Columbus residents are bombarded with daily social media ads, search ads, billboards, TV ads, and radio ads. It's essential that your advertising dollars are being spent efficiently. Here are some of the most popular Columbus advertising options for businesses. 
Columbus Paid Social Advertising
Paid social allows Columbus businesses to reach consumers directly in their area. This is done by geo-targeted ads targeting a specific zip code or a one-mile radius around a single point. Advertisers can also target aspects like interests, behaviors, or custom audiences of their customers, prospects, or visitors. You can learn more about each of the following types of advertising below:  
Columbus Paid Search Advertising 
Paid search allows Columbus businesses to reach consumers searching for their products or services on Google or Bing within a specific geographic area. These ads allow your business to appear on top of Google searches or Google Maps. This ensures customers find your business first before they find your competitors. 
Columbus Local Advertising
There are countless options for reaching consumers located in the Columbus area. Each advertising option brings opportunities, challenges, and the need to monitor for a positive return on ad spend for the business. If you want to help to grow your business with local Columbus ads, please contact Advertisemint. You can learn more about local Columbus advertising options here: 
Local Cable Ads 

Billboard Advertising

Columbus Metro Advertising

Direct Mail 
"Columbus is a city of dreams, a city of possibility, a city where anything is possible." Michael B. Coleman former Columbus Mayor 
How to Advertise with Columbus Sports Teams 
Columbus residents are passionate about their sports, showcasing a blend of energy and loyalty toward their local teams. From hockey to soccer, Columbus offers businesses a unique chance to engage with a broad and fervent audience, not just on game days but throughout the year. If you want to explore advertising opportunities with Columbus's sports teams, contact Bard now. Discover how to collaborate with the Columbus Blue Jackets, Columbus Crew SC, and Columbus Clippers. 

How to Advertise to Columbus Universities, Colleges & Schools 
If your business has customers between 13 and 30, you should look at advertising options for Columbus students. This youth-focused segment is rapidly changing regarding which social media platforms they use, how they access information, and the technology they utilize daily. Generally, a mobile-first demo, reaching a demo requires a fluid strategy with both content and ads that resonate with the audience. If you want to advertise to students in the Columbus area, please contact Advertisemint to discuss the best advertising and marketing options for higher education. The following are some of the most popular schools in Columbus: 
Columbus Universities 
Columbus Colleges 
Columbus College of Art & Design

– Founded in 1879, CCAD is one of the oldest private colleges of art and design in the United States. It offers Bachelor's and Master's degree programs in various fields of art and design, cultivating a community of artists dedicated to using their talents to enrich society

.




CCAD on Instagram

|

CCAD on YouTube

|

CCAD on TikTok

Columbus State Community College

– Established in 1963, CSCC is a leading community college in the region, providing two-year associate degree programs, certifications, and pathways to four-year institutions. With an emphasis on workforce development, it caters to a wide range of student needs

.




CSCC on Instagram

|

CSCC on YouTube

Columbus Technical College

– Located near Columbus, but in Georgia, Columbus Technical College is a part of the Technical College System of Georgia. It offers a diverse array of programs in health, business, personal services, and other technical areas

.




Columbus Technical College on Instagram

|

Columbus Technical College on YouTube
Columbus High Schools
How to advertise on Columbus metro and public transportation?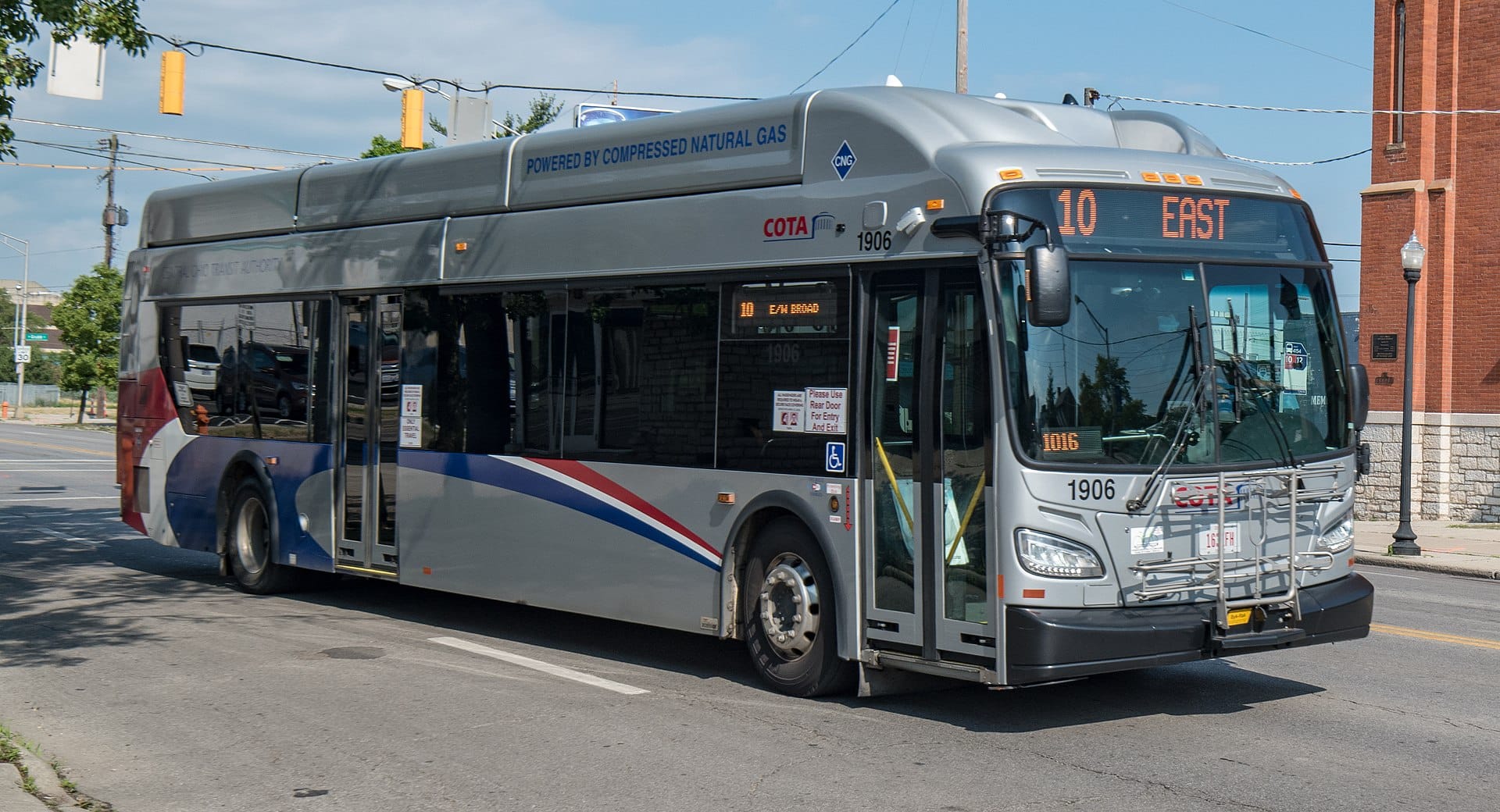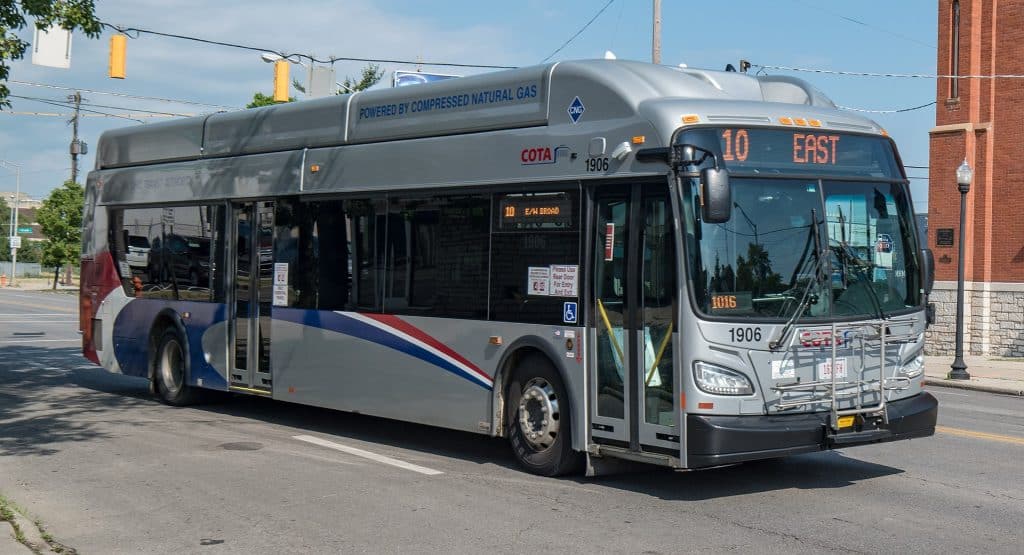 From its numerous roadways, bus routes, COTA rapid transit, CMAX streetcar, and growing rideshare presence, Columbus' residents and visitors navigate a multifaceted transportation network daily. With the Central Ohio Transit Authority (COTA) highlighting many daily boardings on public transportation, Columbus offers unique advertising platforms that can target commuters based on specific locations, demographics, and more. Whether you're aiming for COTA rapid transit advertising, CMAX streetcar advertising, COTA bus advertising, taxi branding in Columbus, or rideshare promotions in the city, our team at Bard is ready to discuss a tailored advertising strategy. Let us help amplify your business with impactful transportation ads in the Columbus region.
How to advertise on the radio in Columbus?
Columbus' diverse audience tunes into popular radio stations such as WNCI, WLVQ, QFM96, WVMX, and WNND. Whether commuting, exploring the Short North, or relaxing at home, residents have a variety of news, talk shows, and music at their fingertips. Advertising on Columbus radio offers businesses a golden opportunity to connect with local residents in an immersive listening setting. Tailor your advertisements based on stations, musical genres, or broadcasting times. Additionally, with digital platforms like Pandora and Spotify gaining traction, businesses can now micro-target their ads based on zip codes, musical tastes, interests, and more. If you aim to expand your presence in the Columbus market through radio advertising, our team at Bard is eager to assist. Let's work together to craft a successful and resonant radio advertising strategy for your enterprise. 
How much does billboard advertising cost in Columbus?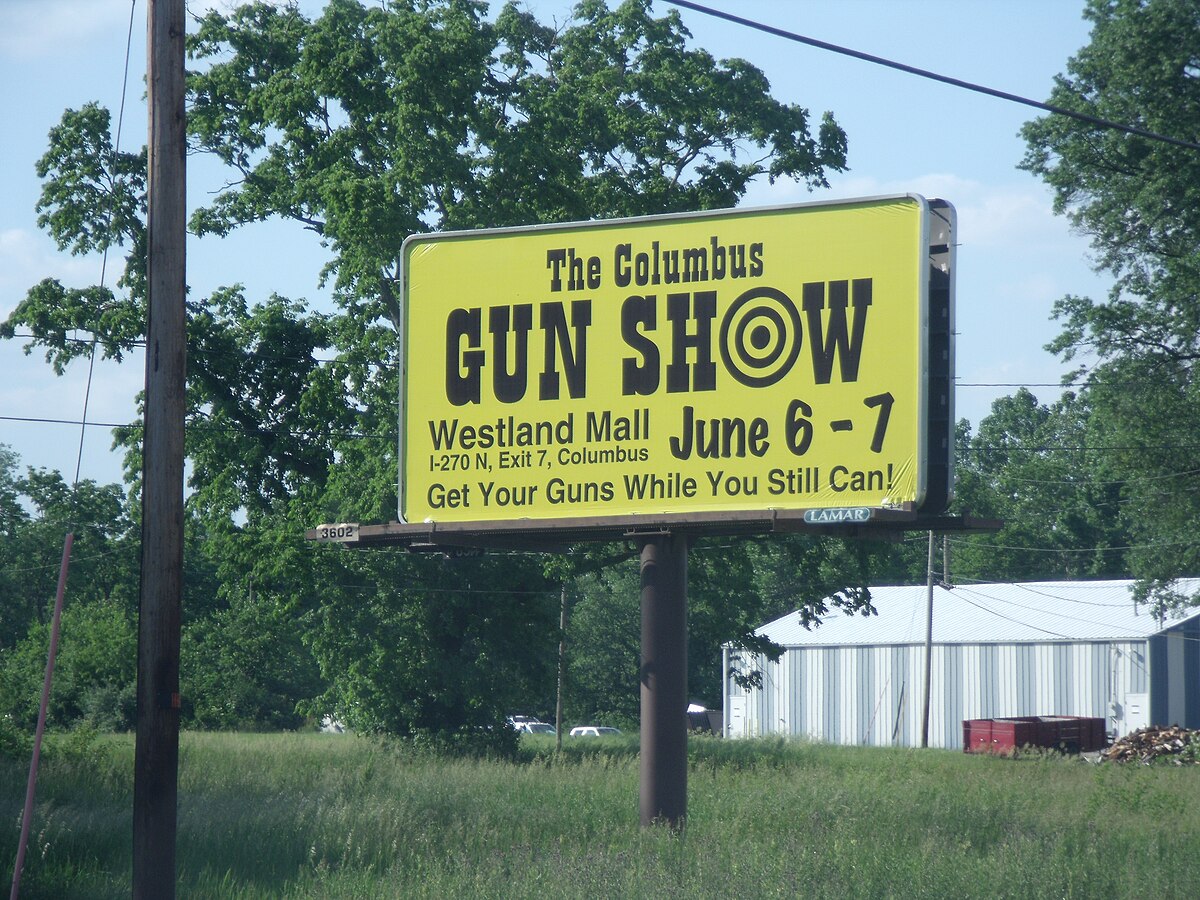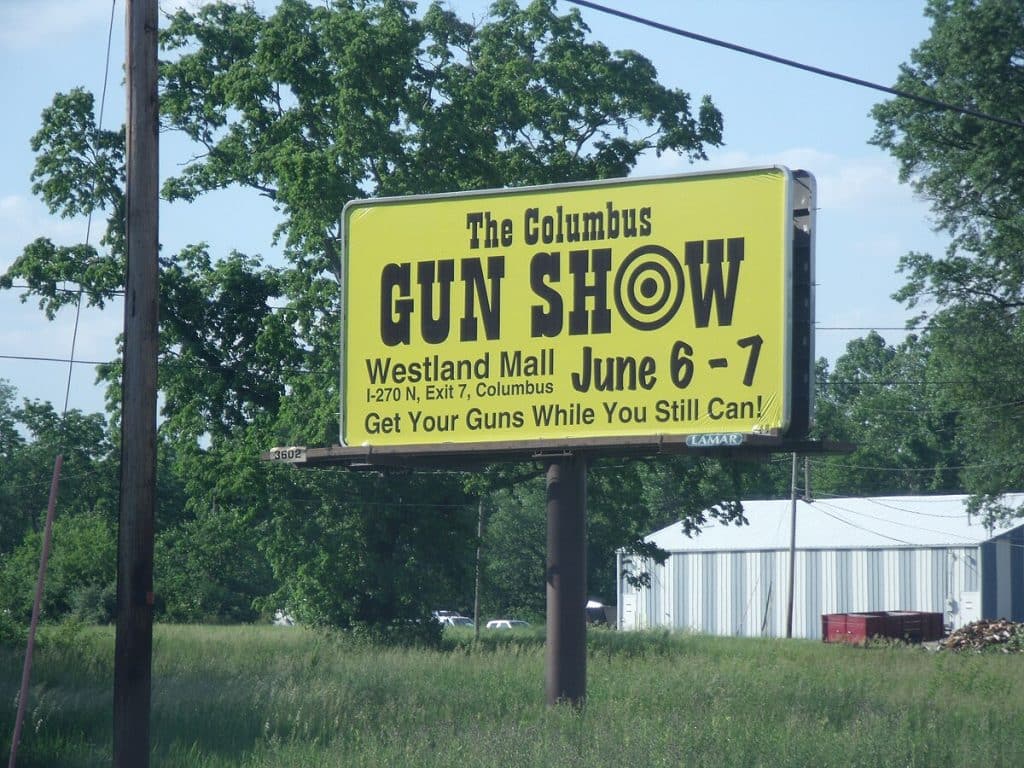 As you navigate through the city, whether on High Street, I-71, I-70, or I-270, one omnipresent sight in Columbus is billboards. Major networks such as Lamar, Clear Channel, and OutFront Media manage many of these billboards. In Columbus, the average price for billboard advertising fluctuates between $500 to $4,000 per month, depending largely on the traffic volume and the specific location's appeal. Many advertising networks also offer remnant spaces at reduced rates, especially if you're flexible about the billboard's location and display duration. If billboard advertising in the Columbus region is on your radar, our team at Bard is here to assist. We'll guide you in crafting the optimal strategy, pinpointing the prime locations, and ensuring your campaigns yield a gratifying return on investment.
What are the most popular restaurants in Columbus? 
Columbus, often dubbed "The Heart of it All," is not just a hub for business and industry but also a foodie city with a diverse culinary scene. Whether internationally-inspired fine dining, local eateries, fast-food chains, or innovative food trucks, Columbus offers many dining choices. Crafting the perfect advertisement for Columbus' restaurants can be intricate, given that you must engage not just the locals but also the influx of college students and convention attendees. Effective restaurant marketing blends location, product, promotional tactics, pricing strategy, and the power of recommendations on social media platforms like Instagram, review sites like Yelp, or local community forums like Nextdoor.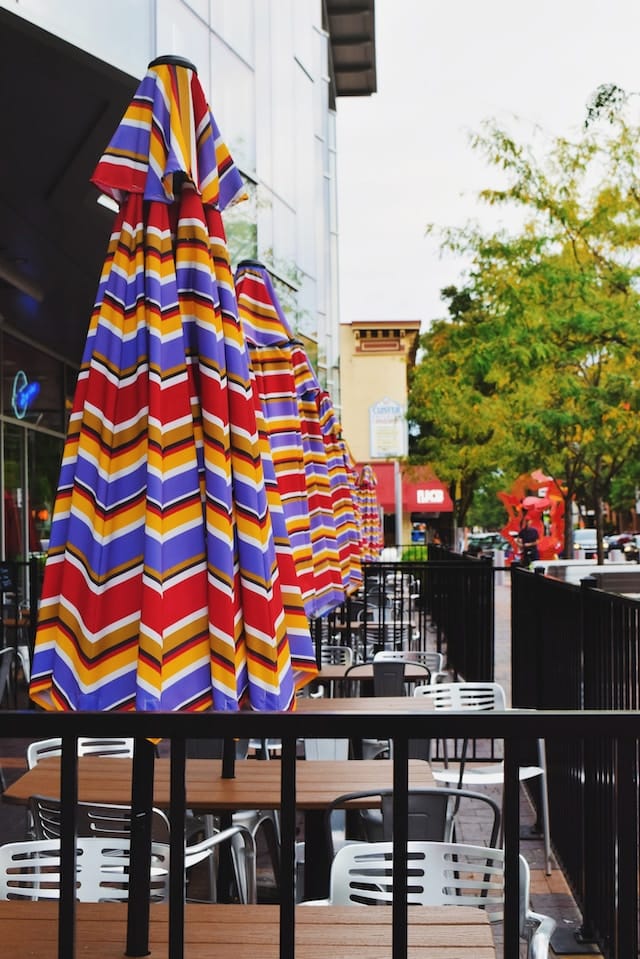 If you are enthusiastic about elevating your restaurant's presence in Columbus, contact Bard to connect with a seasoned expert. Here are some top-notch dining spots in Columbus for reference:
Top 10 things to do when you visit Columbus? 
Columbus, often regarded as the "Heart of Ohio," draws countless visitors each year, both for business and pleasure. Marketing endeavors aimed at this diverse audience are crucial, encompassing entertainment venues, hotels, local dining, cultural attractions, and transportation options. Local enterprises have a golden opportunity to maximize their reach by crafting strategies that directly appeal to visitors. Numerous digital advertising platforms offer geo-targeting features, enabling businesses to connect with non-residents currently in Columbus. Whether you need support with hotel promotions, cultural event advertising, or transportation campaigns in Columbus, Advertisemint is ready to assist. Here's an essential guide to exploring the best of what Columbus has to offer: 
The list gives you a taste of Columbus's multifaceted allure. Whether it's the thrill of roller coasters, nature's serenity, or space's magic, Columbus promises something for everyone.
Popular social media accounts in Columbus you need to follow. 
Engaging socially can be a game-changer in creating meaningful connections. Paid social ads seamlessly weave your business into the content-rich tapestry that users are engrossed in. Here's a compilation of prominent Columbus-based social media handles that you'd want to keep tabs on to remain updated on all things Columbus:
Columbus Zoo

– This account shares heartwarming photos and updates from the renowned Columbus Zoo and Aquarium. If you're an animal lover, you'll appreciate the behind-the-scenes looks and adorable animal posts.

Experience Columbus

– As the city's official tourism account, it beautifully highlights local events, businesses, and attractions. Perfect for visitors and locals alike who want to stay informed about what's happening in the city.

614 Magazine

– Covering a wide array of topics from food to events, this account showcases the heart and soul of Columbus, wrapped in a stylish magazine format.

.
Everything you need to know about Columbus Real Estate advertising.
With tens of thousands of real estate agents in the Columbus area, there is constant need for real estate brokers and agents to get their properties in front of the right homebuyers. There are lots of options from targeted paid social and paid search ads, along with local options like Yelp, Google and Nextdoor and then options like direct mail or local cable ads. There are also digital options for real estate such as Realtor Connections, Zillow Real Estate Agency Advertising and the Trulia Real Estate Ad Network. Commercial real estate brokers are now using paid social to promote videos of their properties using LinkedIn ads to reach a B2B audience. Please note that many of the ad platforms have rules and limitations regarding the targeting of individuals while promoting real estate ads based on age, gender, ethnicity and location. The team at AdvertiseMint is happy to help you work through your options and can help you ensure you are generating leads for both home sellers and home buyers. For more detailed information on real estate advertising in Columbus, please contact Advertisemint. Here are some of the neighborhoods you need to know about when advertising in Columbus, Ohio.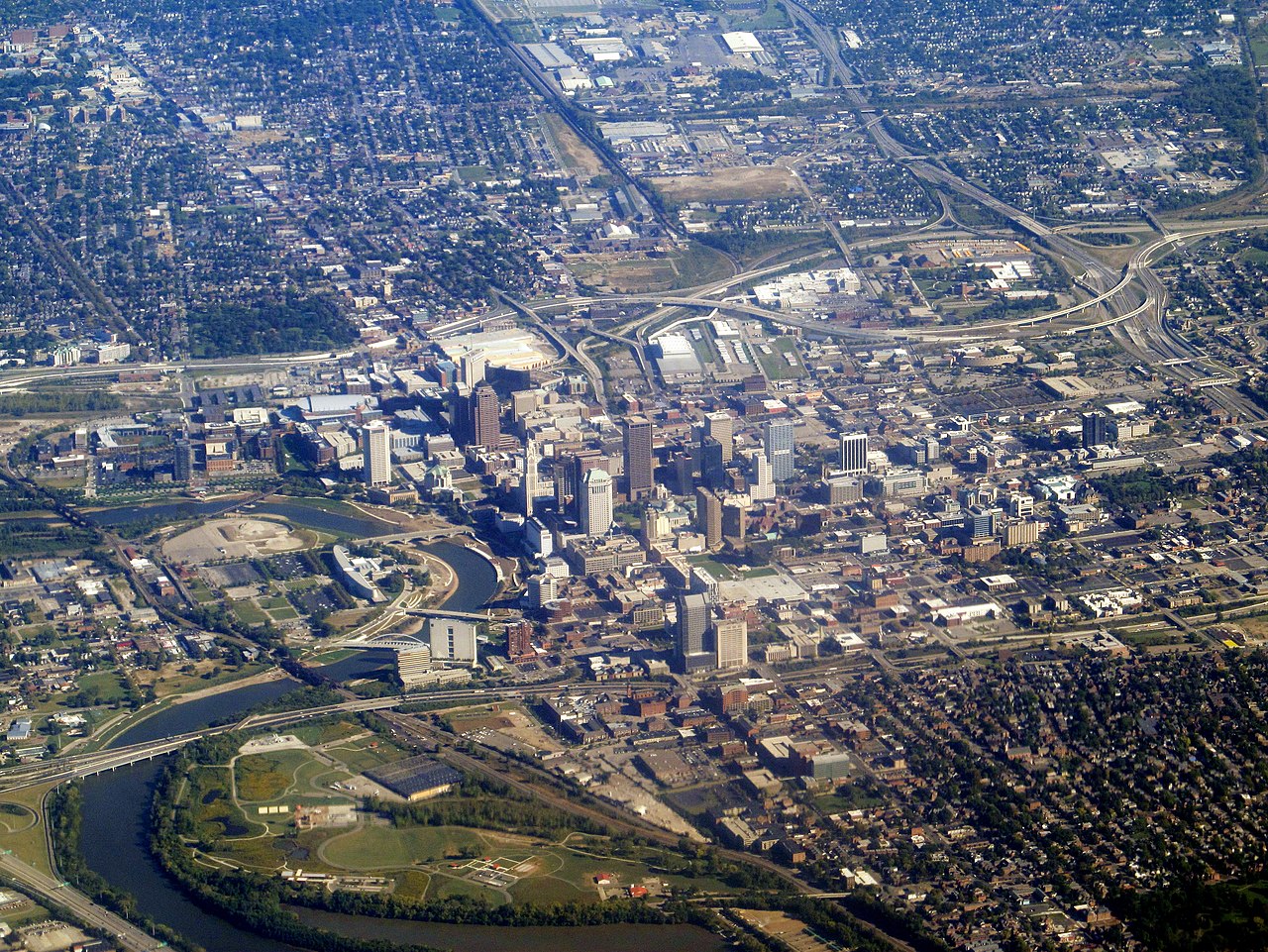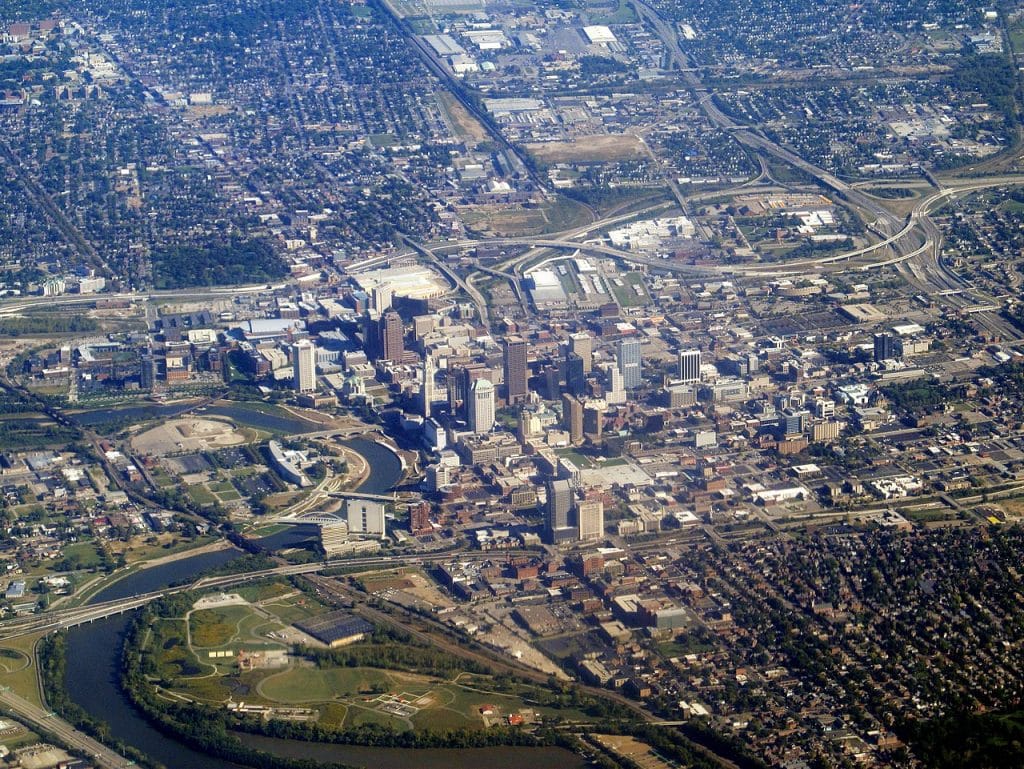 Short North Arts District Real Estate Advertising –

Known for its vibrant arts scene, boutique shopping, and eclectic dining options. The area is adorned with art murals and showcases monthly "Gallery Hop" events.

German Village Real Estate Advertising-

A historic neighborhood characterized by brick streets, preserved brick homes, beautiful gardens, and parks.

Downtown Real Estate Advertising

– The heart of the city with high-rise buildings, modern apartments, and a plethora of businesses.

Brewery District Real Estate Advertising-

A revitalized area known for its history tied to the brewing industry. Today, it offers trendy eateries and a vibrant nightlife.

Clintonville Real Estate Advertising-

A family-friendly area known for its independent businesses, parks, and farmers' markets.

University District Real Estate Advertising-

Home to The Ohio State University, this area is lively, young, and diverse with plenty of student housing.

Victorian Village Real Estate Advertising-

Known for its historic Victorian homes, tree-lined streets, and Goodale Park.

Olde Towne East Real Estate Advertising

– A neighborhood with a mix of long-time residents and newcomers, offering historic homes and a tight-knit community feel.

Grandview Heights Real Estate Advertising-

A suburb close to downtown, it's known for its boutique shopping, local eateries, and family-friendly atmosphere.
Complete guide to annual events in Columbus. 
When considering advertising for events ranging from concerts, marathons, festivals, or any other gatherings in Columbus, it's essential to understand the local event landscape. Promoting an event in Columbus typically requires a head-start of two to nine months, depending on the event's magnitude and expected audience. To dive deeper into event marketing or for potential sponsorship opportunities, please reach out to Advertisemint. Our dedicated team will guide you seamlessly.
How to advertise a professional service business in Columbus?
There are so many professional service providers in Columbus that it can become crowded and difficult for many consumers to find your business. If you are a lawyer, doctor, dentist, contractor, accountant, or work in childcare, food services, event planning, plumbing, electrical, carpentry, roofing, HVAC, waste removal, or security services – then you need to be advertising your services. You must ensure you have local pages created on Google Local and Yelp and paid ads to ensure customers see your business first. You should also run paid search and social ads so individuals can visually see and experience your business's services in Columbus. If you need help advertising your service-based business in Columbus, please contact Advertisemint and speak with one of our advertising experts. 
Columbus government advertising 
Countless municipal and government departments often have highly specific advertising needs in the Columbus area. If you are an Columbus politician running for office or work in an Columbus-based government division and need assistance with setting up marketing campaigns, advertising campaigns, or any creative elements like videos, photography, or graphic design, AdvertiseMint can help you build a strategy, accommodate any government regulations, place the media and report back on the KPIs required for success and return on investment. For reference, here are a few of the top government resources for Columbus.
What is the Best Columbus Ad Agency? 
We believe AdvertiseMint is the best Columbus advertising agency. AdvertiseMint brings a full team of advertising experts, including account managers, media buyers, copywriters, and creative experts in video production, editing, photography, graphic design, and data analysis to ensure our metrics are met. We would love the opportunity to help grow your business. 
Disclaimer: AdvertiseMint is an advertising agency that provides advertising and marketing services to businesses located in Columbus. The details provided on this page are for informational purposes and to help explain the services we provide for our clients. AdvertiseMint has no affiliation or exclusive partnerships with the city of Columbus, tourist locations, government divisions, sports teams, educational institutions, annual events, restaurants, or other businesses mentioned on this page.