With over 1.3 million residents, the dynamic city of Dallas offers vast potential for business expansion. Businesses collaborating with a Dallas advertising agency like Advertisemint can guarantee their narrative connects with the appropriate audience in the perfect locale and moment. 
Best ways to advertise in Dallas
Dallas is a vibrant city, and your business will need a marketing strategy to break through the noise. Dallas residents are bombarded with daily social media ads, search ads, billboards, TV ads, and radio ads. It's essential that your advertising dollars are being spent efficiently. Here are some of the most popular Dallas advertising options for businesses. 
Dallas Paid Social Advertising
Paid social allows Dallas businesses to reach consumers directly in their area. This is done by geo-targeted ads targeting a specific zip code or a one-mile radius around a single point. Advertisers can also target aspects like interests, behaviors, or custom audiences of their customers, prospects, or visitors. You can learn more about each of the following types of advertising below:  
Dallas Paid Search Advertising 
Paid search allows Dallas businesses to reach consumers searching for their products or services on Google or Bing within a specific geographic area. These ads allow your business to appear on top of Google searches or Google Maps. This ensures customers find your business first before they find your competitors. 
Dallas Local Advertising
There are countless options for reaching consumers located in the Dallas area. Each advertising option brings opportunities, challenges, and the need to monitor for a positive return on ad spend for the business. If you want to help to grow your business with local Dallas ads, please contact Advertisemint. You can learn more about local Dallas advertising options here: 
Local Cable Ads 

Billboard Advertising

Dallas Metro Advertising

Direct Mail 
"Dallas grew from a small town to a big city very rapidly. It's the kind of place that's a perpetual boomtown." —  Robert Wilonsky.
How to Advertise with Dallas Sports Teams 
In the heart of Texas, Dallas stands tall as a city that takes immense pride in its sports legacy. For advertisers, the sports culture in Dallas offers a unique platform to capture the attention of devoted fans across different sports. If you're considering tapping into this market, reach out to Advertisemint to explore opportunities with the Dallas Cowboys, Dallas Mavericks, Texas Rangers, Dallas Stars, or FC Dallas.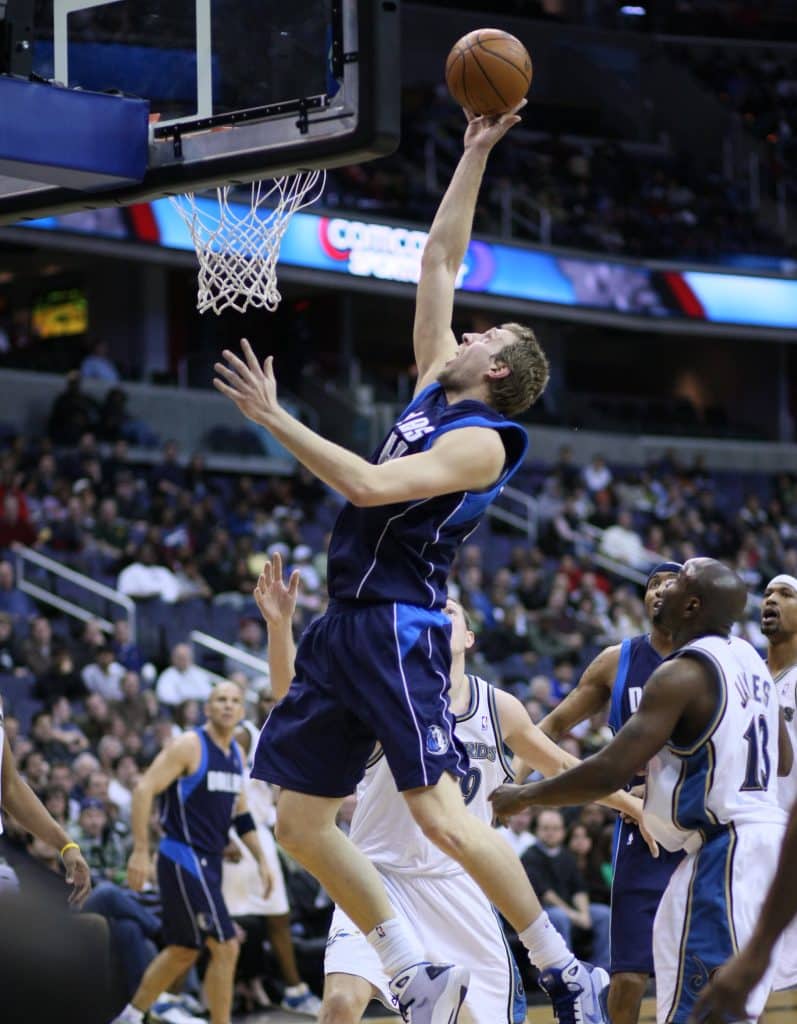 Dallas Cowboys (NFL) – Often referred to as "America's Team", the Cowboys are one of the most iconic teams in NFL history. They have captured numerous Super Bowl titles and have a massive fanbase. Their home turf is the AT&T Stadium in Arlington. Dallas Cowboys on Instagram | Dallas Cowboys on YouTube | Dallas Cowboys on TikTok
Dallas Mavericks (NBA) – With their championship win 2011, the Mavericks have firmly established themselves as a dominant force in the NBA. They play their home games at the American Airlines Center. Dallas Mavericks on Instagram | Dallas Mavericks on YouTube | Dallas Mavericks on TikTok
Texas Rangers (MLB) – Competing in the American League West division, they have had their moments of baseball brilliance. Their home games are played at the Globe Life Field. Texas Rangers on Instagram | Texas Rangers on YouTube | Texas Rangers on TikTok
Dallas Stars (NHL) – The Stars have etched their place in the NHL by bringing ice hockey fervor to Texas. They compete in the Central Division and have previously clinched the Stanley Cup. Their games are hosted at the American Airlines Center. Dallas Stars on Instagram | Dallas Stars on YouTube | Dallas Stars on TikTok
FC Dallas (MLS) – Representing Dallas in Major League Soccer, FC Dallas has consistently showcased top-tier soccer action. They play their home matches at the Toyota Stadium in Frisco. FC Dallas on Instagram | FC Dallas on YouTube | FC Dallas on TikTok
How to Advertise to Dallas Universities, Colleges & Schools 
If your business aims to connect with customers between the ages of 13 and 30, considering advertising opportunities specifically targeted towards Dallas students is essential. This dynamic demographic is consistently evolving, with shifts in their preferred social media platforms, how they access information, and the technology they integrate into their daily lives. As a group predominantly focused on mobile usage, effectively reaching them necessitates a flexible strategy that includes content and ads that truly resonate. If you're contemplating advertising to the student population in Dallas, please get in touch with Advertisemint to explore the optimum advertising and marketing strategies for higher education. Below are some prominent educational institutions in Dallas: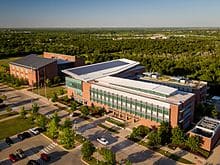 Dallas Universities
Dallas Colleges
Dallas High Schools
How to advertise on the Dallas metro and public transportation?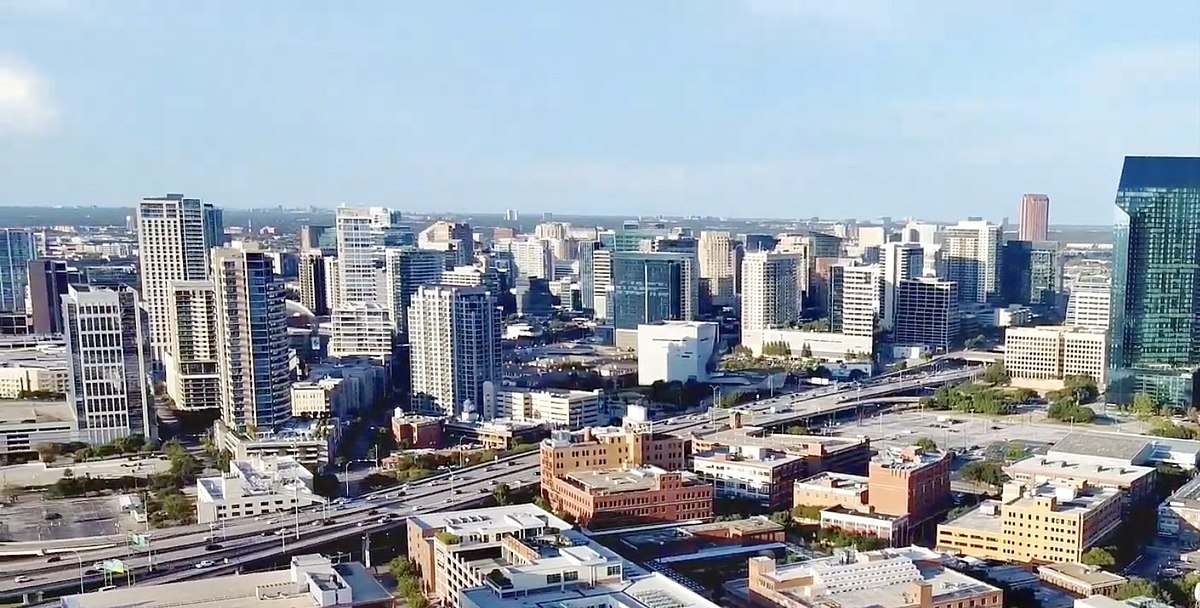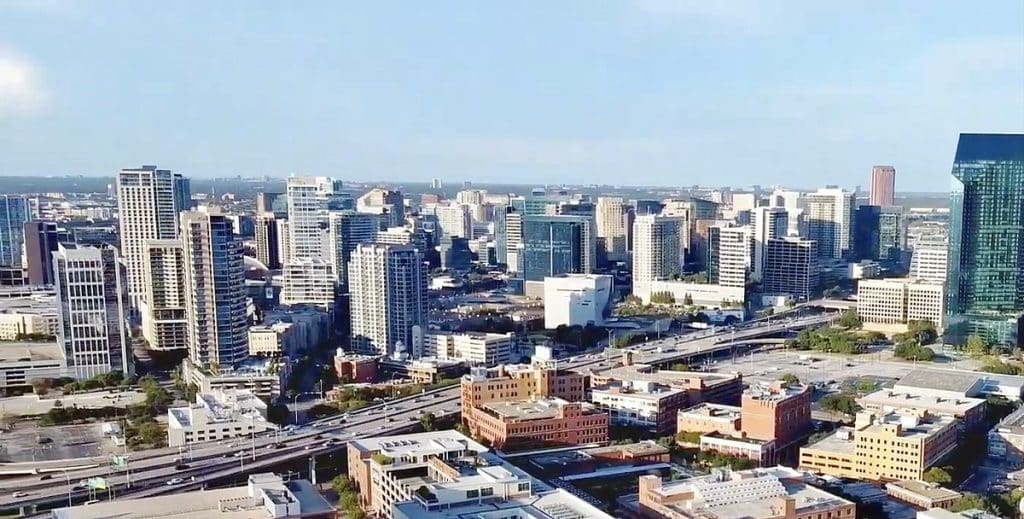 In the heart of Texas, Dallas boasts a multifaceted transportation system encompassing highways, DART (Dallas Area Rapid Transit) routes, bike lanes, taxis, and ride-sharing services. Dallas Area Rapid Transit, the region's primary transit agency, records significant daily boardings, showcasing the vast opportunities available for advertisers. To penetrate this commuter market efficiently based on specific demographics, locations, and more, businesses should consider Dallas DART advertising, Dallas bus advertising, Dallas taxi advertising, Dallas rideshare advertising, and other related modes of transport advertising. If tapping into the Dallas commuter audience is on your radar, reach out to our team at AdvertiseMint. We're poised to guide you in crafting an effective advertising strategy that resonates with the mobile audience in Dallas.
How to advertise on the radio in Dallas?
With radio choices like KISS FM, The Eagle, The Wolf, K104, KLTY, and The Fan, residents of Dallas enjoy a rich mix of news, talk radio, country, rock, and contemporary music as they drive or work. Radio advertising in Dallas offers a dynamic opportunity for businesses to connect with locals in a setting where they are tuned in and receptive. Depending on your target audience, radio advertising in Dallas can be optimized by station type, musical genre, or specific times of the day. The growing popularity of digital platforms like Pandora and Spotify further allows advertisers to tailor their campaigns based on zip codes, musical tastes, interests, DMAs, and more. If you aim to expand your brand's presence in the Dallas region via radio advertising, the specialists at AdvertiseMint are on standby to guide your radio advertising strategy, ensuring it's aligned, executed, and delivers optimum results for your enterprise.
How much does billboard advertising cost in Dallas? 
Whether you are cruising through Downtown Dallas, navigating the Stemmons Freeway, making your way along the North Central Expressway, or driving on LBJ Freeway, there's no missing the sight of billboards that dot the cityscape. Major networks like Lamar, Clear Channel, and OutFront Media control most billboards in Dallas. The average cost for billboard advertising in Dallas ranges from $2,000 to $15,000 per month, depending on the traffic and the location's appeal. Many of these networks offer discounted or remnant spaces if you're open-minded about your advertisement's exact placement and duration. For businesses keen on exploring billboard advertising opportunities in the Dallas region, the experts at AdvertiseMint are here to assist in crafting the optimal strategy, pinpointing prime locations, and ensuring your campaigns are both launched seamlessly and yield a favorable return on investment.
What are the most popular restaurants in Dallas? 
Dallas, with its rich culinary heritage, is home to some of the best restaurants in the country. The Dallas food scene is diverse and vibrant, from Texas BBQ joints to upscale fine dining establishments. When advertising for restaurants in Dallas, it's essential to engage both the local community and the myriad of visitors the city attracts every year. To efficiently market a Dallas restaurant, it's vital to have a strong online presence on platforms such as Yelp, Google, and social media. If you aim to expand your restaurant's reach in Dallas and need expert guidance, please contact AdvertiseMint for tailored solutions. For those curious about dining in Dallas, here's a glimpse of some of the top restaurants in the city: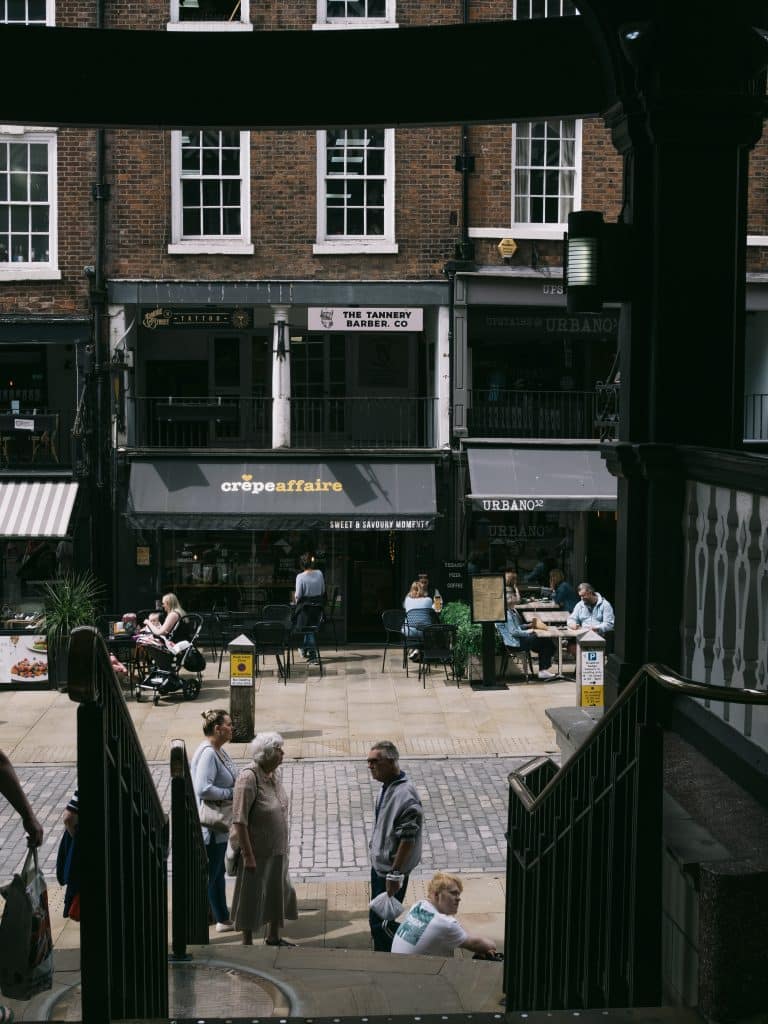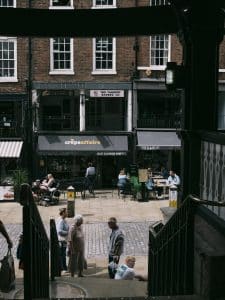 Top 10 things to do when you visit Dallas? 
Dallas attracts millions of visitors annually with its rich history, diverse culture, and vibrant arts scene. Advertising to tourists is essential for local entertainment, hospitality, dining, and more businesses. Crafting an advertising strategy that targets these visitors is paramount. Various advertising platforms offer options to target visiting individuals, allowing businesses to tap into this ever-flowing stream of potential customers. If you need assistance with your hotel, tourism, or transportation ads in the Dallas area, please contact AdvertiseMint for further details. Here are some of the most popular activities to indulge in when visiting Dallas:
Popular social media accounts in Dallas you need to follow. 
Connecting with the proper social media channels can enhance your understanding of the Dallas scene. Through paid social ads, your business can feature prominently amidst the content Dallasites engage with daily. Here are some top social media accounts that will keep you plugged into all things Dallas:
 

@DMagazine – The official account for D Magazine, the city's top publication on news, food, culture, and everything in Dallas. Dive deep into the heart of Big D with their extensive coverage.

@DallasObserver

– Like LA Weekly, this account offers a mix of news, events, music, food, and arts from Dallas. Their unique perspectives on the city's happenings are unmatched.

@GuideLive

– From The Dallas Morning News, GuideLive provides everything entertainment-related. Discover events, restaurant openings, movie reviews, and more.

@DallasEater

– A must-follow for all food enthusiasts. They showcase the best of Dallas' culinary scene, from upscale dining to the best local tacos.

@TheDallasWeekly

– This account focuses on the Black community in Dallas, offering news, insights, and cultural events that showcase the richness and diversity of the city's Black residents.
Everything you need to know about Dallas Real Estate advertising.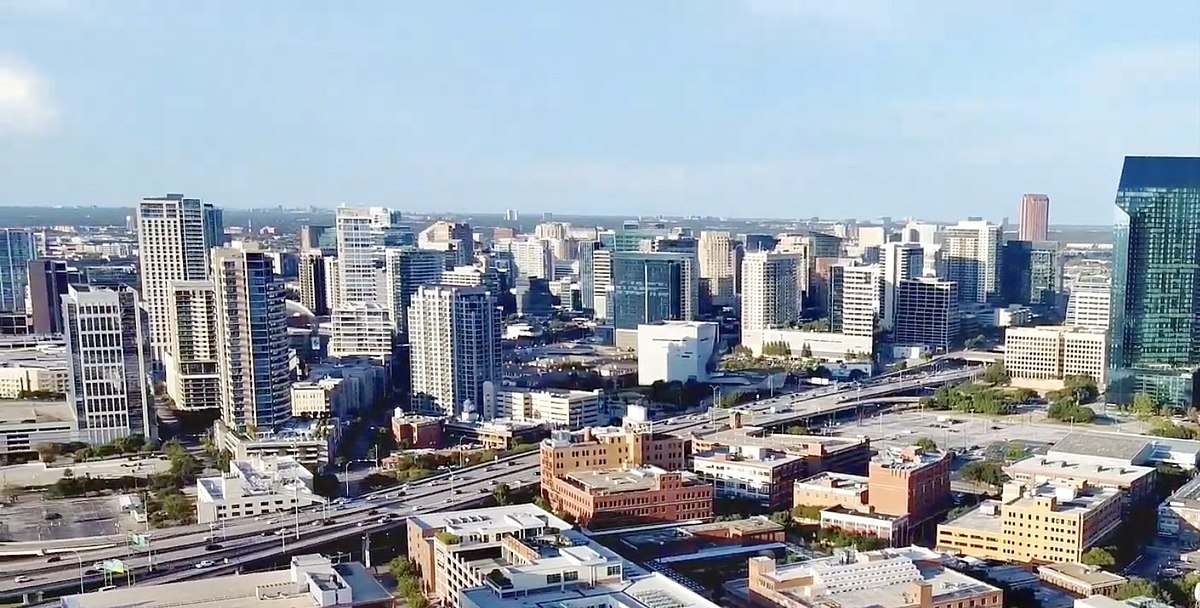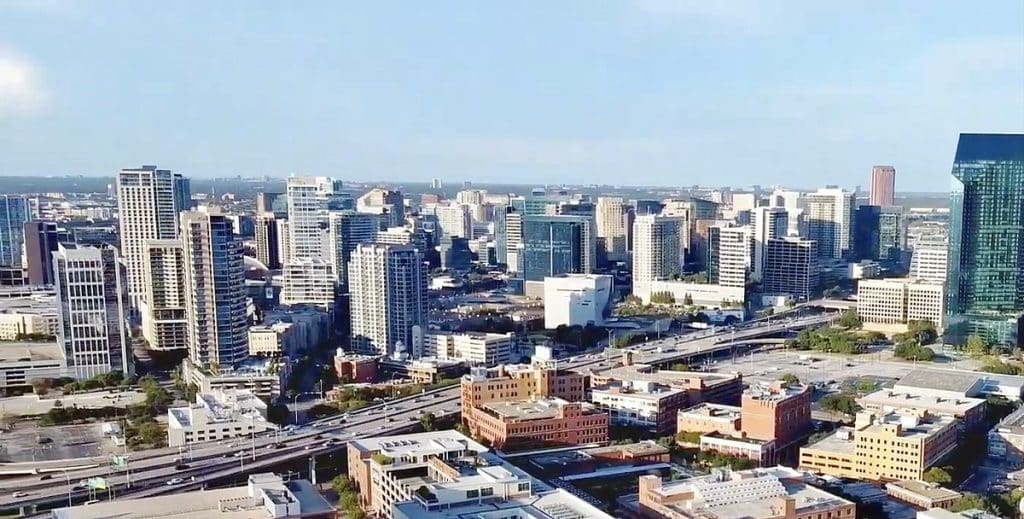 With tens of thousands of real estate agents in the Dallas area, there is a constant need for real estate brokers and agents to get their properties in front of the right homebuyers. There are many options, from targeted paid social and paid search ads to local options like Yelp, Google, and Nextdoor and then options like direct mail or local cable ads. There are also digital options for real estate, such as Realtor Connections, Zillow Real Estate Agency Advertising, and the Trulia Real Estate Ad Network. Commercial real estate brokers are now using paid social to promote videos of their properties using LinkedIn ads to reach a B2B audience. Please note that many ad platforms have rules and limitations regarding targeting individuals while promoting real estate ads based on age, gender, ethnicity, and location. The team at AdvertiseMint is happy to help you work through your options and can help you ensure you are generating leads for both home sellers and home buyers. For more detailed information on real estate advertising in Dallas, please contact Advertisemint. Here are some neighborhoods you need to know about when advertising in Dallas, Texas.
Downtown Dallas Real Estate Advertising

 – The heart of Dallas, where modern skyscrapers stand beside historic landmarks. Known for the Reunion Tower, Klyde Warren Park, and a range of fine dining and entertainment venues.

Deep Ellum Real Estate Advertising– Historically known as Dallas's vibrant music and arts district, Deep Ellum today boasts trendy bars, mural-covered streets, and a lively atmosphere, especially at night.
Uptown Real Estate Advertising

– A dynamic district with a young vibe, Uptown is famous for its upscale boutiques, hotels, and restaurants. The Katy Trail, a popular jogging and biking path, runs through this area.

Bishop Arts District Real Estate Advertising– Located in the Oak Cliff area, this district offers a unique blend of independent boutiques, art galleries, restaurants, and bars in a walkable and historic neighborhood.
Lakewood Real Estate Advertising– A serene neighborhood around White Rock Lake, Lakewood is favored for its natural beauty, historic homes, and the Dallas Arboretum and Botanical Garden.
Highland Park & University Park Real Estate Advertising– Together with the "Park Cities," these affluent neighborhoods feature luxury homes, high-end shopping at Highland Park Village, and the scenic Southern Methodist University campus.
Preston Hollow Real Estate Advertising

– A prestigious neighborhood home to many of Dallas's most affluent residents, including former President George W. Bush.
Complete guide to annual events in Dallas. 
Whether you're looking to advertise for a concert, run, festival, or event, it's always important to know your options for local Dallas event advertising. If you aim to promote an event in the Dallas area, you'll need to begin two to nine months ahead of the event based on its magnitude and anticipated attendance. If you want to learn more about event marketing or want to sponsor a local Dallas event, please contact Advertisemint. Our dedicated team of advertising professionals would be thrilled to assist.
How to advertise a professional service business in Dallas?
Dallas has so many types of professional service providers that it can become crowded and difficult for many consumers to find your business. If you are a lawyer, doctor, dentist, contractor, accountant, or work in childcare, food services, event planning, plumbing, electrical, carpentry, roofing, HVAC, waste removal, or security services – then you need to be advertising your services. You must ensure you have local pages created on Google Local and Yelp and paid ads to ensure customers see your business first. You should also run paid search and social ads so individuals can visually see and experience your business's services in Dallas. If you need help advertising your service-based business in the Dallas area, please contact Advertisemint and speak with one of our advertising experts. 
Dallas government advertising 
Countless municipal and government departments in Dallas often have highly specific advertising needs. If you are a Dallas politician running for office or work in a Dallas-based government division and need assistance with setting up marketing campaigns, advertising campaigns, or any creative elements like videos, photography, or graphic design, AdvertiseMint can help you build a strategy, accommodate any government regulations, place the media and report back on the KPIs required for success and return on investment. For reference, here are a few of the top government resources for Dallas:
What is the Best Dallas Ad Agency? 
We believe AdvertiseMint is the best Dallas advertising agency. AdvertiseMint brings a full team of advertising experts, including account managers, media buyers, copywriters, and creative experts in video production, editing, photography, graphic design, and data analysis to ensure our metrics are met. We would love the opportunity to help grow your business. 
Disclaimer: AdvertiseMint is an advertising agency that provides advertising and marketing services to businesses located in Dallas. The details provided on this page are for informational purposes and to help explain the services we provide for our clients. AdvertiseMint has no affiliation or exclusive partnerships with the city of Dallas, tourist locations, government divisions, sports teams, educational institutions, annual events, restaurants, or other businesses mentioned on this page.