Dubai is a bustling city with a population of over 3.5 million. It provides a great chance for businesses to expand. By working with a reputable advertising agency like AdvertiseMint, businesses can effectively connect with their target audience at the perfect time and in the right context to achieve their goals.
Best ways to advertise in Dubai
Dubai is a vibrant city, and your business will need a marketing strategy to break through the noise. Dubai residents are bombarded with daily social media ads, search ads, billboards, TV ads, and radio ads. It's essential that your advertising dollars are being spent efficiently. Here are some of the most popular Dubai advertising options for businesses. 
Dubai Paid Social Advertising
Paid social allows Dubai businesses to reach consumers directly in their area. This is done by geo-targeted ads targeting a specific zip code or a one-mile radius around a single point. Advertisers can also target aspects like interests, behaviors, or custom audiences of their customers, prospects, or visitors. You can learn more about each of the following types of advertising below:  
Dubai Paid Search Advertising 
Paid search allows Dubai businesses to reach consumers searching for their products or services on Google or Bing within a specific geographic area. These ads allow your business to appear on top of Google searches or Google Maps. This ensures customers find your business first before they find your competitors. 
Dubai Local Advertising
There are countless options for reaching consumers located in the Dubai area. Each advertising option brings opportunities, challenges, and the need to monitor for a positive return on ad spend for the business. If you want to help to grow your business with local Dubai ads, please contact Advertisemint. You can learn more about local Dubai advertising options here: 
Local Cable Ads 

Billboard Advertising

Dubai Metro Advertising

Direct Mail 
"Sometimes you need to stop and smell the roses, and sometimes you just need to sit in a luxury car and drive around Dubai for the day." – Unknown 
How to Advertise with Dubai Sport Teams 
In the gleaming landscape of the United Arab Emirates, the people of Dubai exhibit a fervent enthusiasm for their sports and athletic heroes. From horse racing to football, Dubai provides an unparalleled arena for businesses to make their mark through sponsorships, advertisements, and direct engagement with a massive, passionate fan base. If you're pondering the avenues to connect your brand with Dubai's sports aficionados, reach out to AdvertiseMint. Discover the potential of aligning with illustrious teams like Al-Nasr, Dubai Eagles, Al-Wasl, Shabab Al-Ahli, or the thriving Dubai Rugby Sevens event.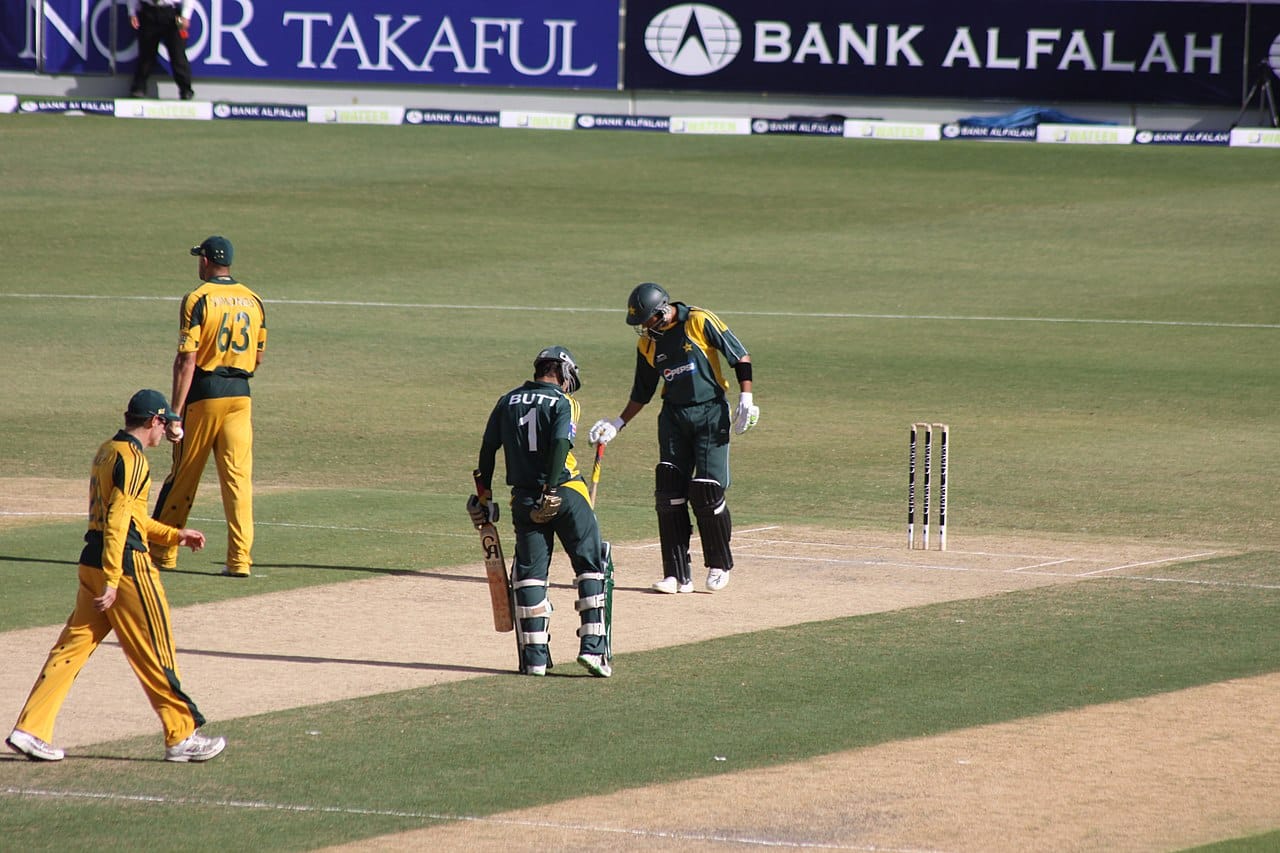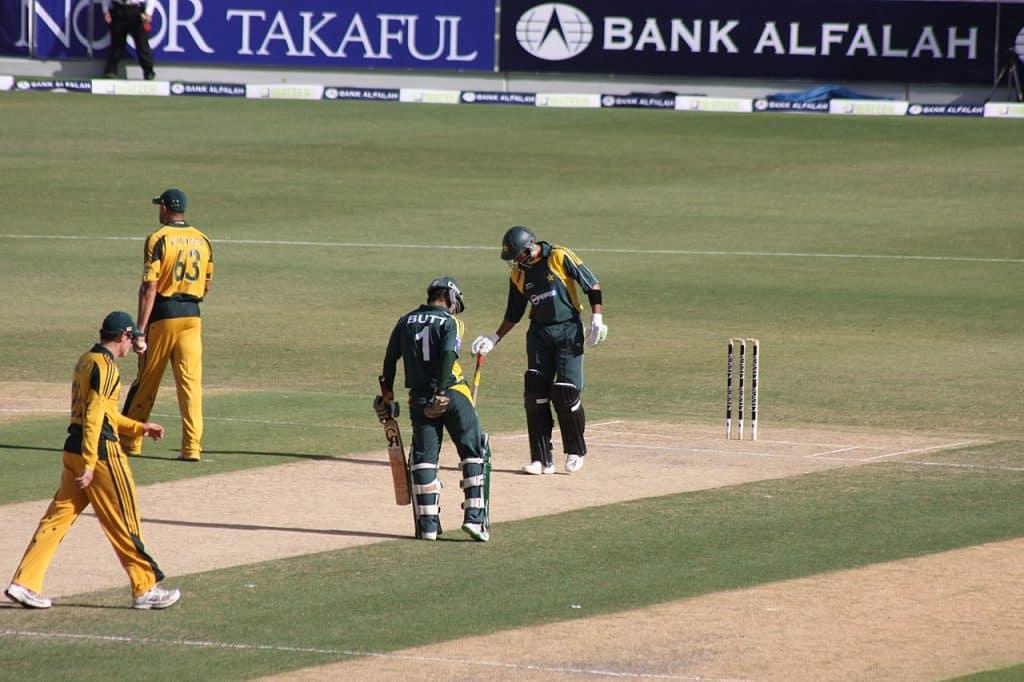 Al-Nasr SC

– Al-Nasr Sports Club, founded in 1945, is one of the oldest and most celebrated football clubs in the UAE. Located in the Al-Nasr Leisureland area of Dubai, the team has won multiple UAE Pro League titles. The team boasts numerous championships in its rich history

.




Al-Nasr SC on Instagram

|

Al-Nasr SC on YouTube

Al-Wasl FC

– A titan in the realm of Emirati football, Al-Wasl Football Club was established in 1960. Known for their yellow jerseys, they've captured the hearts of many fans in Dubai. They have clinched the UAE Pro League title several times

.




Al-Wasl FC on Instagram

|

Al-Wasl FC on YouTube

Shabab Al-Ahli

– Resulting from the merger of three clubs in 2017, Shabab Al-Ahli Club has quickly risen as a football powerhouse in Dubai. The club participates at the highest tier of UAE football and regularly competes in the Asian Champions League. Its predecessors collectively had numerous championships to their name

.




Shabab Al-Ahli on Instagram

|

Shabab Al-Ahli on Youtube
How to Advertise to Dubai Universities, Colleges & Schools 
If your business has customers between 13 and 30, you should look at advertising options for Dubai students. This youth-focused segment is rapidly changing regarding which social media platforms they use, how they access information, and the technology they utilize daily. Generally, a mobile-first demo, reaching a demo requires a fluid strategy with both content and ads that resonate with the audience. If you want to advertise to students in the Dubai area, please contact Advertisemint to discuss the best advertising and marketing options for higher education. The following are some of the most popular schools in Dubai: 
Dubai Universities 
American University in Dubai (AUD)

– Established in 1995, AUD is a private institution offering an American-style education. The university boasts a diverse student body from over 100 nationalities and offers a wide range of undergraduate and graduate programs across various fields

.




AUD on Instagram

|

AUD on YouTube

Image Source: aud.edu

University of Dubai (UD)

– Founded in 1997 by the Dubai Chamber of Commerce and Industry, the University of Dubai offers a range of accredited undergraduate and postgraduate programs in Business, Law, and IT. UD has achieved international recognition for its high educational standards and commitment to excellence

.




UD on Instagram

|

UD on YouTube

|

UD on TikTok

Zayed University

– With campuses in both Dubai and Abu Dhabi, Zayed University, established in 1998, is a leading federal institution. It offers a diverse range of undergraduate and graduate programs, and its campuses are renowned for their state-of-the-art facilities and commitment to innovation

.




Zayed University on Instagram

|

Zayed University on YouTube

 
Dubai Colleges 
Dubai High Schools
Dubai International Academy (DIA)

– DIA is known for its multicultural student body, representing over 80 nationalities. The school follows the International Baccalaureate (IB) curriculum from pre-KG to Grade 12, fostering global-mindedness and academic excellence

.




DIA on Instagram

GEMS Wellington International School

– Located in the heart of Dubai, this school offers the UK National Curriculum and IB. With state-of-the-art facilities, GEMS Wellington International prides itself on its comprehensive educational programs and extracurricular activities

.




GEMS on Instagram

|

GEMS on Youtube

Jumeirah English Speaking School (JESS)

– With campuses in Arabian Ranches and Jumeirah, is one of Dubai's most established and well-respected schools. It offers the UK curriculum and IB Diploma, known for balancing academic achievements with personal development

.




JESS on Instagram
How to advertise on Dubai Metro and public transportation?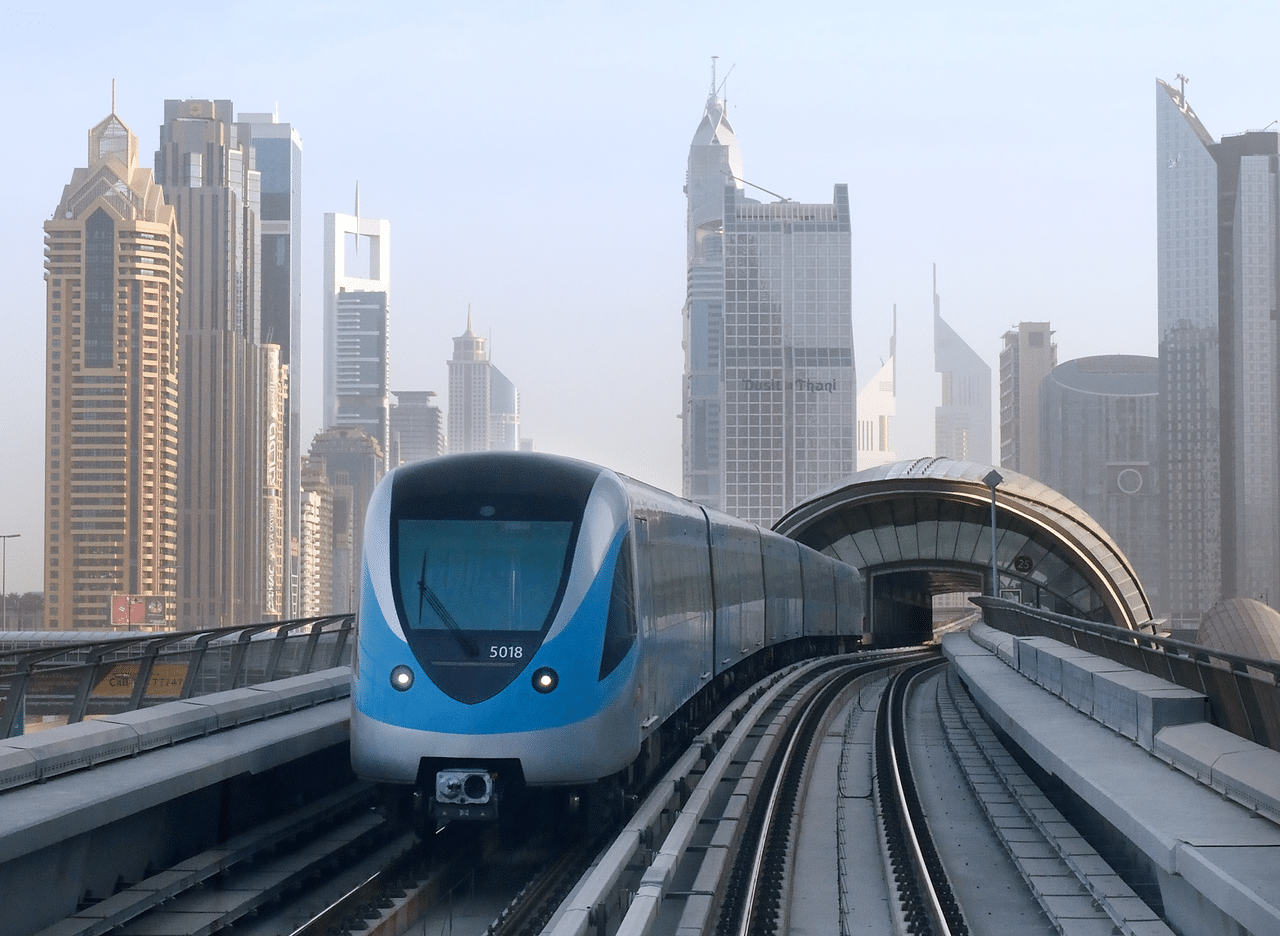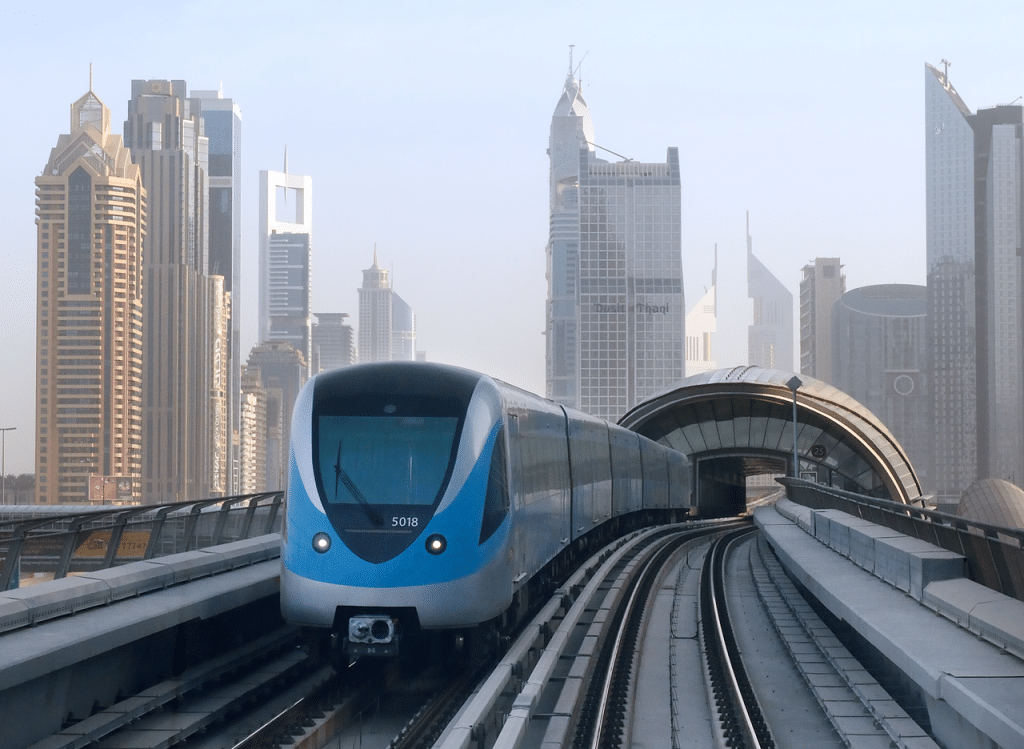 In the pulsating heart of the Middle East, Dubai stands as a beacon of modernity with its world-class infrastructure. The Roads and Transport Authority (RTA) facilitates the movement of millions across the city, whether it's via the iconic Dubai Metro, extensive bus network, traditional abras, water taxis, or luxury cabs. Recognizing the scale and diversity of commuters in this cosmopolitan hub provides brands with unparalleled advertising possibilities. To navigate and capitalize on opportunities in Dubai Metro advertising, Dubai Bus promotions, taxi branding, or any facet of Dubai's transport ecosystem, AdvertiseMint is your go-to partner. Let us help you tailor impactful campaigns that resonate with Dubai's global audience as they traverse this majestic city.
How to advertise on the radio in Dubai?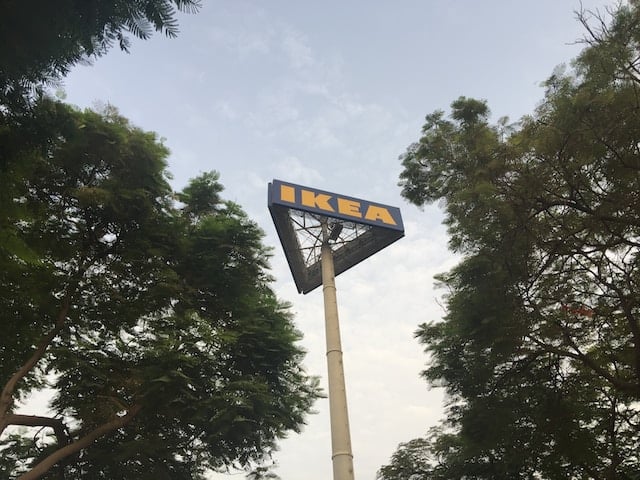 With many radio choices like Radio 1, Virgin Radio Dubai, Number 1 Radio, Emarat FM, and Dubai Eye 103.8, residents of Seoul are never short of news, talk radio, and music to accompany them during their daily commutes or while at work. Advertising on Seoul's radio waves offers businesses a distinctive opportunity to connect with locals in a context of focused listening. In Seoul, radio advertising can be tailored based on the station, musical preference, and specific time slots. The digital realm has also opened doors to platforms like Melon, Genie Music, and Bugs, enabling targeted advertising based on regions, musical tastes, user interests, and more. If you're keen on expanding your business in Seoul using radio advertising, the experts at AdvertiseMint are eager to ensure your radio campaign strategies and creatives are effectively designed, launched, and yield fruitful outcomes for your venture. 
How much does billboard advertising cost in Dubai? 
While cruising along Sheikh Zayed Road, navigating the vibrant hubs of Downtown Dubai, JBR, or Al Quoz, one cannot miss the array of billboards that punctuate Dubai's skyline. Key players in the Dubai billboard market, such as JCDecaux, BackLite Media, and Ocean Outdoor, dominate these prime advertising spaces. Depending on the strategic importance of the location, traffic volume, and visibility, the monthly billboard advertising costs in Dubai can range from AED 10,000 to AED 100,000. Given the city's ever-evolving commercial landscape, advertisers might also find opportunities for discounted rates or short-term placements, especially if they remain flexible in terms of location and campaign duration. For businesses keen on making a bold statement in Dubai through billboard advertising, the experts at AdvertiseMint are ready to guide. Our seasoned team is equipped to devise the right strategy, pinpoint impactful locations, ensure seamless campaign execution, and deliver significant returns on your marketing endeavors.
What are the most popular restaurants in Dubai? 
Dubai is a haven for foodies, with a diverse range of delicious culinary options to explore. From authentic Emirati dishes served in traditional settings to the city's plethora of upscale international restaurants and vibrant street food culture, Dubai's dining scene is second to none. To successfully market a restaurant in Dubai, one needs to cater to a cosmopolitan audience that includes both locals and the multitude of global tourists the city attracts annually. Effective promotion strategies in this culinary hub should leverage platforms like Zomato, TripAdvisor, and Instagram, tailoring messaging to highlight unique offerings, ambience, and special deals.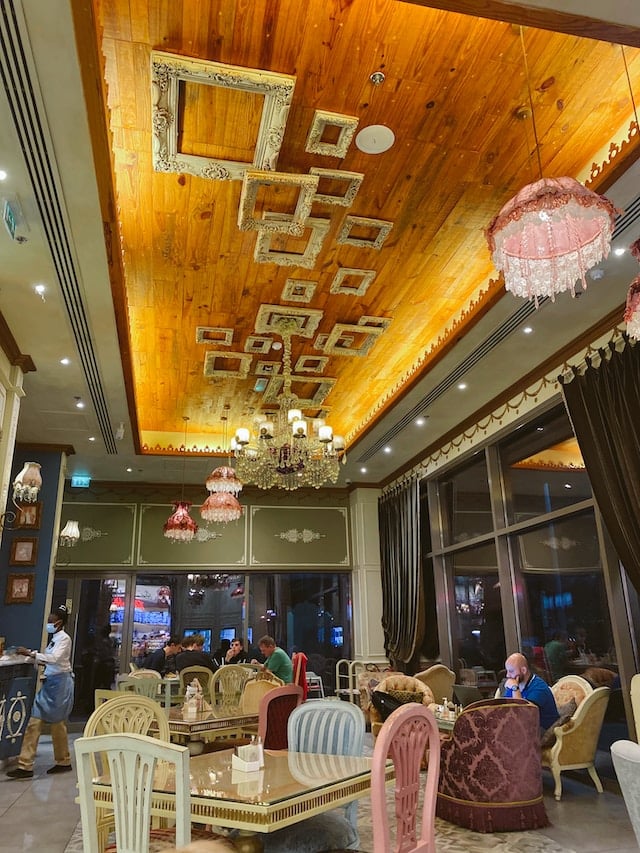 For those looking to cement their restaurant's name in Dubai's competitive food scene, seeking expert advice from AdvertiseMint can make all the difference. To get a taste of what Dubai offers, here are some of the city's must-visit dining establishments:
Top 10 things to do when you visit Dubai? 
 Dubai is a popular destination for tourists due to its recognizable skyline, high-end shopping centers, and cultural attractions. Every year, the city welcomes millions of tourists, eager to experience its blend of traditional Emirati heritage and modern cosmopolitan flair. Advertising in Dubai requires a precise strategy, aimed at captivating this global audience while respecting local sensibilities. Digital advertising platforms, with their advanced geotargeting capabilities, empower businesses to connect with both the transient visitor and the long-term expatriate. Whether you're promoting desert safaris, upscale restaurants, hotel accommodations, or the countless events the city hosts, a tailored approach is paramount. For businesses keen on maximizing their impact in this vibrant metropolis, reach out to AdvertiseMint. And for those planning a visit, Dubai offers a myriad of unforgettable experiences waiting to be discovered: 
The list gives you a taste of Dubai's multifaceted allure. Whether it's the thrill of roller coasters, nature's serenity, or space's magic, Dubai promises something for everyone.
Popular social media accounts in Dubai you need to follow. 
Engaging socially can be a game-changer in creating meaningful connections. Paid social ads seamlessly weave your business into the content-rich tapestry that users are engrossed in. Here's a compilation of prominent Dubai-based social media handles that you'd want to keep tabs on to remain updated on all things Dubai:
Complete Dubai real estate advertising and neighborhood guide.
Targeting the appropriate district in Dubai with your advertising campaigns is essential for maximizing your business's impact. Given the emirate's mosaic of cosmopolitan hubs and traditional locales, a plethora of advertising methods await, from precision-focused digital campaigns on platforms like Google and Facebook to regional channels like Dubizzle, and even traditional routes such as local radio spots or event sponsorships. If your goal is to engage with Dubai's diverse populace, segmenting by factors like residency area, nationality, lifestyle, or spending habits, understanding the city's prominent districts is pivotal.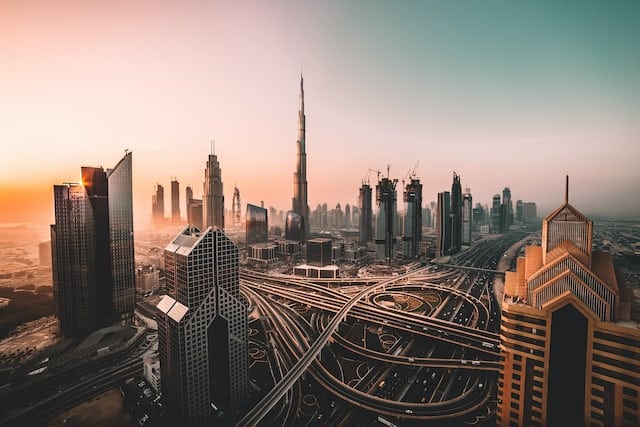 To navigate this multifaceted advertising landscape, consider partnering with AdvertiseMint for tailored solutions: 
Bur Dubai Real Estate Advertising –

Often referred to as "Old Dubai," this is one of the city's most historic districts. It's home to many traditional markets and historic sites like the Dubai Museum.

Deira Real Estate Advertising –

Located on the eastern side of the Creek, Deira is known for its bustling souks, including the famous Gold Souk and Spice Souk.

Jumeirah Real Estate Advertising –

An upscale coastal area, Jumeirah boasts beautiful beaches and is home to landmarks like the Burj Al Arab and Jumeirah Mosque.

Downtown Dubai Real Estate Advertising –

The city's modern heartbeat, Downtown Dubai, is home to iconic structures such as the Burj Khalifa and Dubai Mall. The Dubai Fountain is also a major attraction here.

Dubai Marina Real Estate Advertising –

A stunning waterfront community, the Marina is packed with skyscrapers, restaurants, and walkways, making it a favorite spot for both residents and tourists.

Palm Jumeirah Real Estate Advertising –

Recognized for its palm-tree shape, this artificial island houses luxurious villas, five-star hotels, and attractions like the Atlantis resort.

Al Quoz Real Estate Advertising –

Once an industrial region, Al Quoz has seen a transformation with art galleries, hipster cafes, and pop-up events making their way into the area.

Al Fahidi Historic District Real Estate Advertising –

This district transports you back in time with its narrow lanes and traditional wind-tower architecture, offering a glimpse into Dubai's past.

Business Bay Real Estate Advertising –

An urban hub, Business Bay is filled with high-rise buildings, luxurious hotels, and the Dubai Water Canal, bridging the gap between business and leisure.

DIFC (Dubai International Financial Centre) Real Estate Advertising –

A major global financial hub, DIFC also boasts a vibrant nightlife with its range of upscale restaurants and art galleries.
Complete guide to annual events in Dubai. 
When contemplating launching an event, gala, festival, or exhibition in Dubai, it's essential to be attuned to the city's dynamic roster of events that captivate both locals and global tourists alike. To guarantee prime visibility for your Dubai-centric event, kickstart your promotional endeavors anywhere from three to ten months ahead, factoring in the scale of the event and the expected audience reach. If you're interested in event marketing or thinking about partnering with a well-known Dubai event, reach out to Advertisemint. Our team of advertising experts is here to guide you through the process, making sure your event is a success in the City of Gold. Don't hesitate to get in touch!
How to advertise a professional service business in Dubai?
There are so many professional service providers in Dubai that it can become crowded and difficult for many consumers to find your business. If you are a lawyer, doctor, dentist, contractor, accountant, or work in childcare, food services, event planning, plumbing, electrical, carpentry, roofing, HVAC, waste removal, or security services – then you need to be advertising your services. You must ensure you have local pages created on Google Local and Yelp and paid ads to ensure customers see your business first. You should also run paid search and social ads so individuals can visually see and experience your business's services in Dubai. If you need help advertising your service-based business in Dubai, please contact Advertisemint and speak with one of our advertising experts. 
Dubai government advertising 
Countless municipal and government departments often have highly specific advertising needs in the Dubai area. If you are an Dubai politician running for office or work in an Dubai-based government division and need assistance with setting up marketing campaigns, advertising campaigns, or any creative elements like videos, photography, or graphic design, AdvertiseMint can help you build a strategy, accommodate any government regulations, place the media and report back on the KPIs required for success and return on investment. For reference, here are a few of the top government resources for Dubai.
What is the Best Dubai Ad Agency? 
We believe AdvertiseMint is the best Dubai advertising agency. AdvertiseMint brings a full team of advertising experts, including account managers, media buyers, copywriters, and creative experts in video production, editing, photography, graphic design, and data analysis to ensure our metrics are met. We would love the opportunity to help grow your business. 
Disclaimer: AdvertiseMint is an advertising agency that provides advertising and marketing services to businesses located in Dubai. The details provided on this page are for informational purposes and to help explain the services we provide for our clients. AdvertiseMint has no affiliation or exclusive partnerships with the city of Dubai, tourist locations, government divisions, sports teams, educational institutions, annual events, restaurants, or other businesses mentioned on this page.