With over 8 million residents, the historic city of London offers immense potential for business expansion. Businesses that partner with a London advertising agency like AdvertiseMint can ensure their message reaches the right audience at the perfect location and moment.
Best ways to advertise in London
London is a vibrant city, and your business will need a marketing strategy to break through the noise. London residents are bombarded with daily social media ads, search ads, billboards, TV ads, and radio ads. It's essential that your advertising dollars are being spent efficiently. Here are some of the most famous London advertising options for businesses. 
London Paid Social Advertising
Paid social allows London businesses to reach consumers directly in their area. This is done by geo-targeted ads targeting a specific zip code or a one-mile radius around a single point. Advertisers can also target aspects like interests, behaviours, or custom audiences of their customers, prospects, or visitors. You can learn more about each of the following types of advertising below:  
London Paid Search Advertising 
Paid search allows London businesses to reach consumers searching for their products or services on Google or Bing within a specific geographic area. These ads allow your business to appear on top of Google searches or Google Maps. This ensures customers find your business first before they find your competitors. 
London Local Advertising
There are countless options for reaching consumers located in the London area. Each advertising option brings opportunities, challenges, and the need to monitor for a positive return on ad spend for the business. If you want help to grow your business with local London ads, please contact AdvertiseMint. You can learn more about local London advertising options here: 
Local Cable Ads 

Billboard Advertising

London Metro Advertising

Direct Mail 
"London is not a city, London is a person. Tower Bridge talks to you; National Gallery reads a poem for you; Hyde Park dances with you; Palace of Westminster plays the piano; Big Ben and The London Eye sing a duet for you! London is not a city; it is a talented artist who is ready to touch your soul!" – Mehmet Murat ildan
How to Advertise with London Sport Teams 
When it comes to Londoners, they have a profound passion for sports. London, with its numerous professional sports teams, stadiums, and arenas, provides an extraordinary platform for businesses to advertise and connect with a vast audience of dedicated fans. If you're interested in understanding more about how to advertise with London sports teams, get in touch with AdvertiseMint today to explore your options with teams such as Chelsea FC, Arsenal FC, Tottenham Hotspur, West Ham United, Crystal Palace, or London Irish.
How to Advertise to London Universities, Colleges & Schools 
If your business targets customers between 13 and 30, advertising to London students should be on your radar. This dynamic segment of the youth continually adapts regarding their social media preferences, how they consume information, and the technology they use daily. Engaging a predominantly mobile-first demographic necessitates a flexible strategy with content and ads that genuinely speak to them. If you want to advertise to students in London, contact AdvertiseMint for the most effective advertising and marketing solutions for higher education. Here are some of London's top educational institutions:
London Universities
King's College London (KCL)

– A world-renowned research university, KCL is renowned for its health sciences, arts programs, and more. The university stands out with its campuses spread across central London.
Imperial College London

– Located in South Kensington, Imperial College is a prestigious institution, especially noted for its emphasis on science, engineering, medicine, and business.
London Colleges
City and Islington College

– A well-regarded college that provides a broad spectrum of academic and vocational programs, equipping students for higher education and the job market.
Westminster Kingsway College

– Known for its diverse student body and comprehensive courses, Westminster Kingsway offers a mix of A-levels, vocational courses, and apprenticeships.
Barking & Dagenham College

– Situated in East London, this college offers diverse courses, ranging from technical and professional training to A-levels.
London High Schools
Eton College

– Located outside of London, Eton is one of the UK's best-known schools, offering a blend of academic rigour and a wide range of extracurricular activities.
City of London School

– A prominent boys' school, the City of London School provides a comprehensive education in the heart of the capital.
Channing School

– An all-girls private school in Highgate, Channing emphasises holistic development through solid academics and diverse opportunities.
How to advertise on the London metro and public transportation?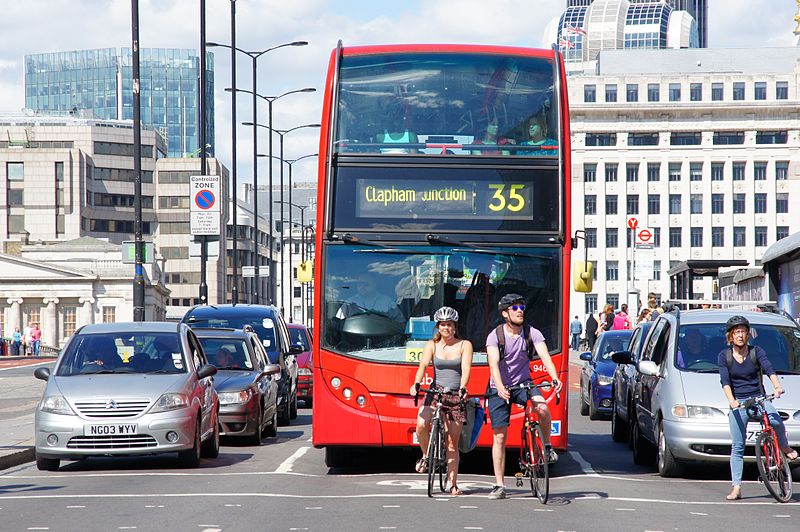 From the iconic double-decker buses, the vast Underground (Tube) network, bustling train stations, cycle lanes, black cabs, and the ever-growing ride-sharing options, London is a city that's always on the move. Transport for London states that the Underground facilitates over 4 million passenger journeys daily. This vibrant transportation ecosystem in London offers diverse advertising opportunities to tap into a captive audience of daily commuters, tourists, and locals based on specific locations, travel patterns, and demographics. If you're considering London Underground advertising, London Bus advertising, London taxi advertising, London rideshare advertising, or promoting your brand on any other form of London's transportation, the team at AdvertiseMint is eager to guide you through crafting an impactful advertising strategy. Harness the power of transportation ads to magnify your business presence in the heart of the UK. 
How to advertise on the radio in London?
With diverse radio stations such as BBC Radio London, Capital FM, LBC, Heart London, Magic, and Absolute Radio, Londoners are always full of news, talk shows, and musical entertainment. Radio advertising in London offers businesses a unique opportunity to connect with residents and commuters in an immersive listening setting. Advertisers can fine-tune their campaigns by choosing specific stations, genres, and broadcasting times to reach their target audience. The rise of digital platforms like Spotify and Apple Music also opens avenues for geo-targeted advertisements, allowing businesses to tailor their campaigns based on location, musical preference, and listener demographics. Suppose you want to expand your brand's presence in the London market through radio advertising. In that case, our dedicated team at AdvertiseMint is here to guide you in creating effective strategies and compelling ad content to ensure a lucrative return on your investment.
How much does billboard advertising cost in London?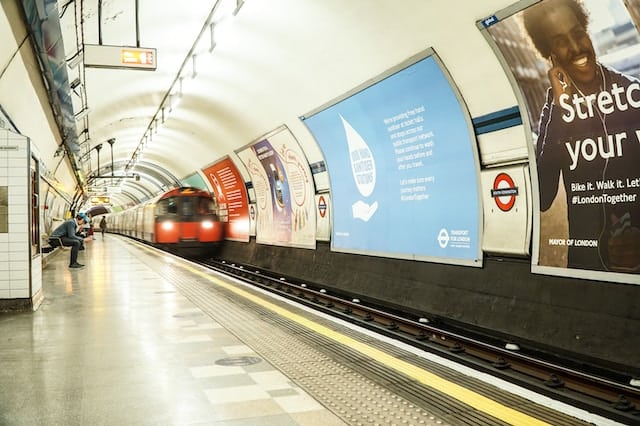 Whether you're walking along Oxford Street, Piccadilly Circus, The Strand, or travelling on the bustling underground routes like the Central, Piccadilly, or Northern lines, one thing you can't miss in London is the omnipresence of billboards. Most of London's billboards are managed by prominent networks such as JCDecaux, Global, or Primesight. The average price of billboards in London ranges from £1,500 to £20,000 per month, depending on the footfall and appeal of the location. Many of these networks provide 'remnant' opportunities, offering more affordable options if you have flexibility on the positioning of the billboards and the display duration. If you are keen to launch billboard advertisements in the London area for your venture, the experts at AdvertiseMint can assist in devising your perfect approach, pinpointing the prime locations, and ensuring your campaigns are launched successfully and yield a profitable return on investment.
What are the most popular restaurants in London? 
The dining scene in London is as varied and vibrant as its residents. From luxurious dining establishments and ethnic speciality restaurants to familiar chains and quaint local cafes, London offers a culinary delight for every palate. Advertising for restaurants in London requires a unique approach, given the city's mix of long-standing locals, transient residents, and many tourists. Successful restaurant marketing should hinge on factors like location, offerings, promotions, pricing, and endorsements from satisfied patrons on platforms like TripAdvisor, Google Reviews, and local London forums. If you aim to elevate your restaurant's presence in the London area and require assistance, don't hesitate to reach out to AdvertiseMint to converse with a specialist about your options. To provide some context, here's a list of some acclaimed restaurants in the London vicinity:
Top 10 things to do when you visit London? 
With millions of tourists visiting the United Kingdom annually, advertising targeting these visitors is crucial for attractions, historical sites, theatres, hotels, transportation, cuisine, and more. A dedicated advertising strategy is imperative to reach individuals in a particular area temporarily. Numerous paid social ad platforms enable businesses to target users present in a specific location but not permanent residents. Tapping into this ever-flowing stream of tourists presents a tremendous revenue opportunity for local establishments. If you require assistance with your hotel promotions, sightseeing ads, or transportation advertisements in the London vicinity, please reach out to AdvertiseMint for further details. For context, here are some top attractions and activities for those visiting London, England:
Popular social media accounts in London you need to follow. 
Delving into the social sphere can be a brilliant way to connect with the city's pulse. Paid social ads put your business amidst the content Londoners love and engage with. Here's a list of top London social media accounts you should follow to remain plugged into all things London.
@timeoutlondon – This is the account for Time Out London, a city guide that dives into the latest in entertainment, food, events, and city life. 
@londonist – Londonist gives a fresh perspective on the city's news, arts, food, and events, making it a key follow for all things London. 
@blackhistorywalks – An essential follow for gaining insights into Black history and culture in London. The account features events, walks, and information highlighting the city's rich Black heritage.
Everything you need to know about London real estate advertising.
With thousands of estate agents and letting agents in the London area, there is constant need for estate brokers and agents to get their properties in front of the right homebuyers. There are lots of options from targeted paid social and paid search ads, along with local options like Yelp, Google and Nextdoor and then options like direct mail or local cable ads. There are also digital options for real estate such as Realtor Connections, Zillow Real Estate Agency Advertising and the Trulia Real Estate Ad Network. Commercial real estate brokers are now using paid social to promote videos of their properties using LinkedIn ads to reach a B2B audience. Please note that many of the ad platforms have rules and limitations regarding the targeting of individuals while promoting real estate ads based on age, gender, ethnicity and location. The team at AdvertiseMint is happy to help you work through your options and can help you ensure you are generating leads for both home sellers and home buyers. For more detailed information on real estate advertising in London, please contact Advertisemint.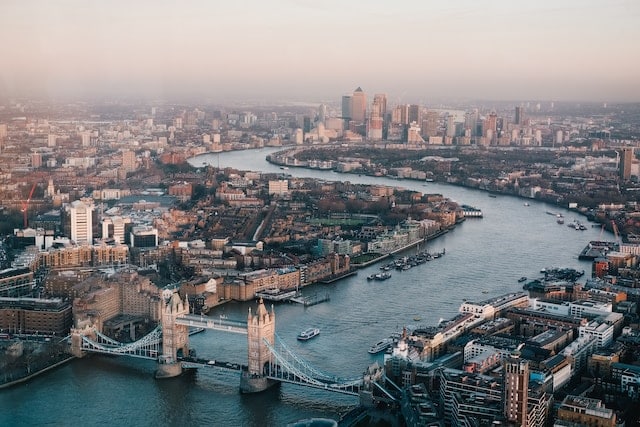 Here are some of the neighborhoods you need to know about when advertising in London, UK.
City of London Real Estate Advertising – Often called "The City", it's London's historic heart and financial district. Includes landmarks such as St. Paul's Cathedral, Tower of London, and The Shard.
Westminster Real Estate Advertising

– Known for its iconic landmarks, including the Houses of Parliament, Big Ben, and Westminster Abbey. A significant tourist attraction, it's also the political hub of the UK.

Camden Town Real Estate Advertising

– Famed for its eclectic market, diverse crowd, and music venues. The area offers a blend of alternative cultures, making it a hotspot for unique advertising opportunities.

Chelsea & Kensington Real Estate Advertising

– Upscale neighbourhoods known for their luxurious homes, high-end shops, and attractions such as the Natural History Museum and Harrods. Home to many celebrities and the backdrop for shows like 'Made in Chelsea'.

Shoreditch & Hackney Real Estate Advertising

– Trendy and vibrant, these areas are known for their hipster vibes, street art, and burgeoning tech scene—a great place for targeting the younger and entrepreneurial crowd.

Notting Hill Real Estate Advertising

– Known for its annual carnival, Portobello Road Market, and being the setting of the eponymous film, Notting Hill is a colourful neighbourhood filled with boutiques, cafes, and art galleries.

Greenwich Real Estate Advertising

– Located in the east, this World Heritage site offers maritime history a stunning park, and hosts the Prime Meridian Line. 
Complete guide to annual events in London. 
Whether you aim to advertise for a theatrical performance, marathon, cultural festival, or any other local event, understanding the intricacies of London event advertising is crucial. Planning should commence anywhere from two to nine months before effectively promoting an event in London, depending on the magnitude and anticipated attendance. For deeper insights into event marketing or potential sponsorship opportunities for local events, feel free to reach out to AdvertiseMint, where our dedicated advertising specialists are eager to assist.
How to advertise a professional service business in London?
London, with its vast array of professional service providers, can often be overwhelming, making it challenging for potential clients to discover your enterprise. Suppose you're a solicitor, physician, dentist, builder, accountant, or specialise in childcare, catering, event management, plumbing, electrical work, carpentry, roofing, heating & ventilation, waste disposal, or security services. In that case, it's imperative to market your expertise. Ensure you've set up local pages on Google My Business and Yelp, bolstered by paid adverts to guarantee that clients spot your service upfront. Investing in paid search and social advertising is also beneficial, offering Londoners a visual and engaging insight into what you bring to the table. If you require assistance promoting your service-oriented business in London, please contact AdvertiseMint and consult one of our advertising specialists.
London government advertising 
Numerous London borough councils and governmental departments often come with distinct advertising requisites. Suppose you are a London-based politician preparing for an election or represent a government sector in London and seek support with establishing marketing drives, advertising projects, or any innovative components like videos, photography, or graphic design. In that case, AdvertiseMint can guide you in crafting a strategy, adhering to all governmental guidelines, positioning the media, and reporting on the KPIs essential for achieving success and return on investment. For your convenience, here's a list of some of the prime government resources for the city of London:
What is the Best London Ad Agency? 
We believe AdvertiseMint is the best London advertising agency. AdvertiseMint brings an entire team of advertising experts, including account managers, media buyers, copywriters, and creative experts in video production, editing, photography, graphic design and data analysis to ensure our metrics are met. We would love the opportunity to help grow your business. 
Disclaimer: AdvertiseMint is an advertising agency that provides advertising and marketing services to businesses located in London. The details provided on this page are for informational purposes and to help explain the services we provide for our clients. AdvertiseMint has no affiliation or exclusive partnerships with the city of London, tourist locations, government divisions, sports teams, educational institutions, annual events, restaurants or other businesses mentioned on this page.