With a staggering population of over 20 million, the vibrant city of Mumbai offers immense potential for business expansion. Businesses that collaborate with a Mumbai advertising agency like AdvertiseMint can ensure their narrative resonates with the appropriate audience precisely when and where it matters most.
Best ways to advertise in Mumbai
Mumbai is a vibrant city, and your business will need a marketing strategy to break through the noise. Mumbai residents are bombarded with daily social media ads, search ads, billboards, TV ads, and radio ads. It's essential that your advertising dollars are being spent efficiently. Here are some of the most popular Mumbai advertising options for businesses. 
Mumbai Paid Social Advertising
Paid social allows Mumbai businesses to reach consumers directly in their area. This is done by geo-targeted ads, targeting a specific zip code or a one-mile radius around a single point. Advertisers can also target aspects like interests, behaviors, or custom audiences of their customers, prospects, or visitors. You can learn more about each of the following types of advertising below:  
Mumbai Paid Search Advertising 
Paid search allows Mumbai businesses to reach consumers searching for their products or services on Google or Bing within a specific geographic area. These ads allow your business to appear on top of Google searches or Google Maps. This ensures customers find your business first before they find your competitors. 
Mumbai Local Advertising
There are countless options for reaching consumers located in the Mumbai area. Each advertising option brings opportunities, challenges, and the need to monitor for a positive return on ad spend for the business. If you want to help grow your business with local Mumbai ads, please contact AdvertiseMint. You can learn more about local Mumbai advertising options here: 
Local Cable Ads 

Billboard Advertising

Mumbai Metro Advertising

Direct Mail 
"Once you have lived in Mumbai, no other city is good enough ." – Unknown.
How to Advertise with Mumbai Sports Teams 
When it comes to Mumbaikars, cricket, football, and various sports run deep in their veins. The city, with its plethora of sports teams, clubs, and stadiums, offers businesses a golden opportunity to sponsor, advertise, and tap into a massive audience of devoted fans, both on match days and beyond. If you're keen to explore avenues to advertise to Mumbai's sports enthusiasts, get in touch with AdvertiseMint today to discover the prospects associated with teams like Mumbai Indians, Mumbai City FC, and U Mumba.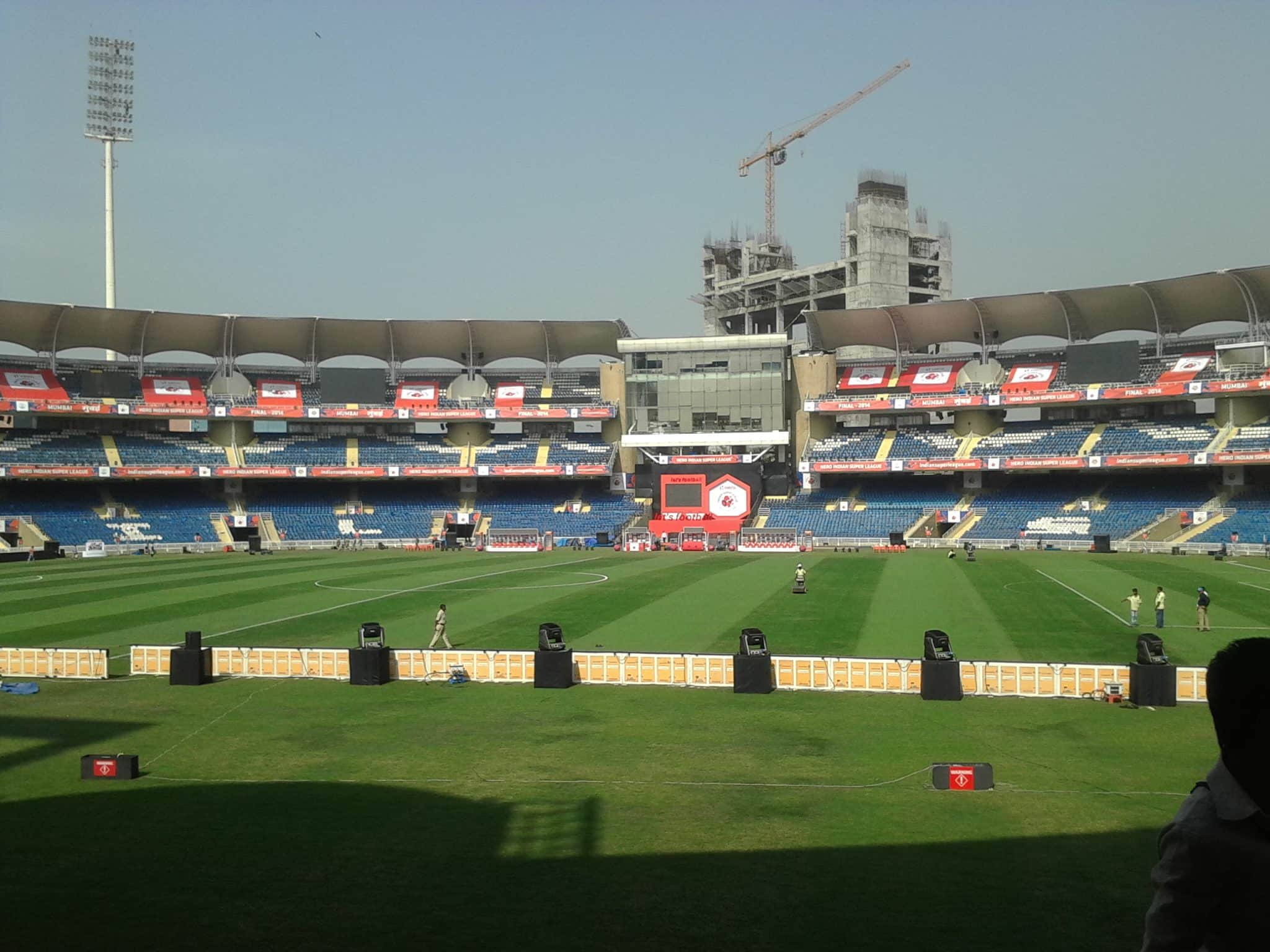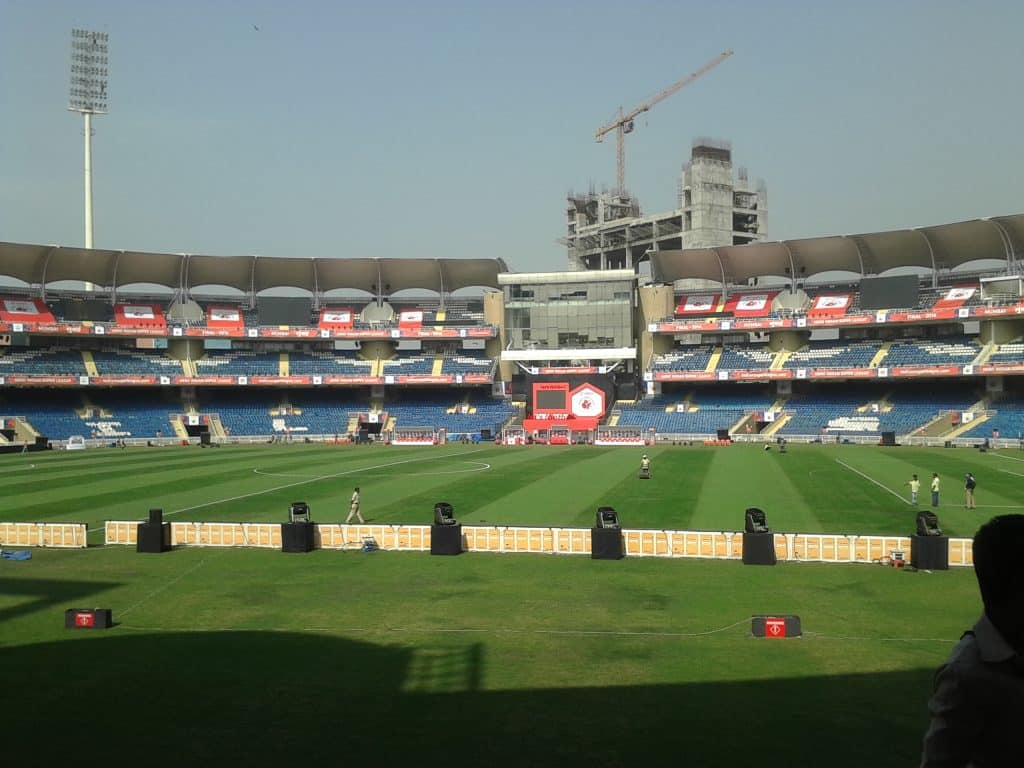 How to Advertise to Mumbai Universities, Colleges & Schools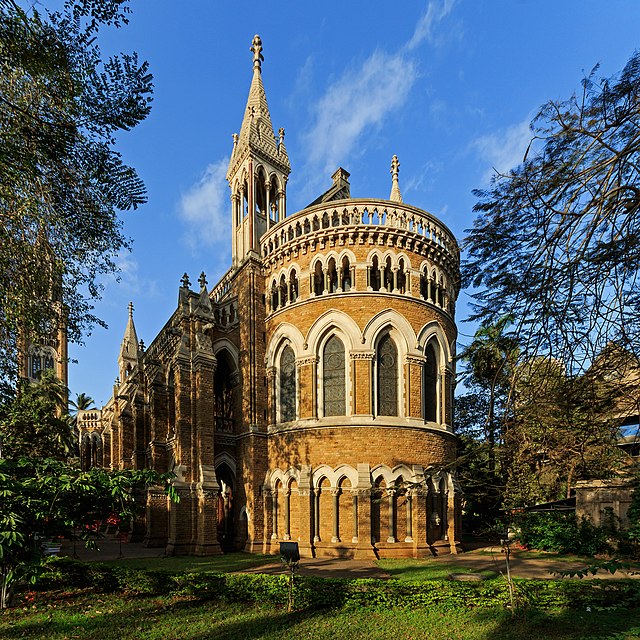 If your business caters to a demographic aged 13 to 30, Mumbai's student population offers a unique advertising opportunity. This age group, predominantly tech-savvy and active on various digital platforms, undergoes swift shifts in trends, technology preferences, and information access channels. As they are majorly a mobile-first audience, creating an advertising strategy for them demands adaptive content and resonating ad placements. If you want to connect with students in Mumbai, contact AdvertiseMint to explore the most efficient advertising and marketing strategies for higher education institutions. Here are some of the top educational institutions in Mumbai: 
Mumbai Universities:
Mumbai Colleges:
Mumbai Schools:
How to advertise on the Mumbai metro and public transportation?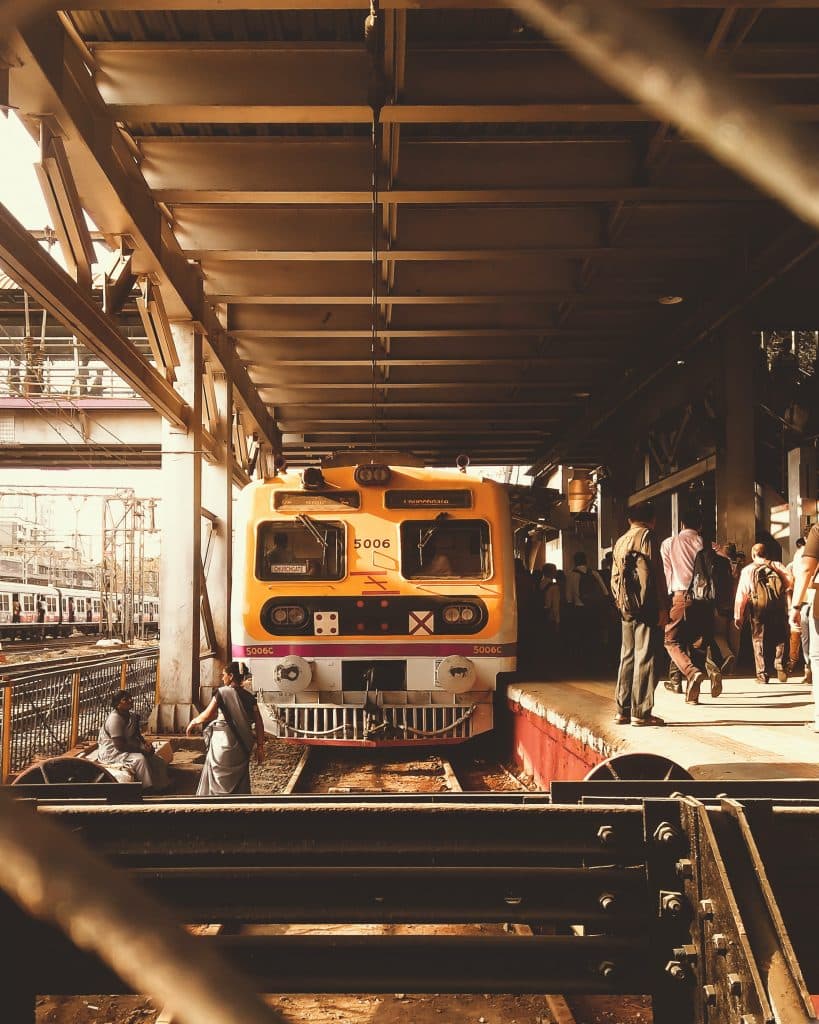 Navigating through Mumbai, with its bustling streets, auto-rickshaws, iconic black-and-yellow taxis, buses, and rapidly expanding metro lines, one experiences the city's multifaceted transportation network vibrancy. The Mumbai Metropolitan Region Development Authority (MMRDA) and BEST (Brihanmumbai Electric Supply & Transport) highlight that Mumbai sees millions of commuters daily across its public transportation systems. Such high footfall offers a unique advertising landscape to tap into a wide-ranging audience, depending on locations, demographics, and commuter patterns. If you are contemplating Mumbai Metro advertising, Mumbai Bus advertising, Mumbai taxi advertising, Mumbai auto-rickshaw branding, or any other advertising avenue within Mumbai's dynamic transportation ecosystem, the dedicated team at AdvertiseMint is eager to guide you. Let us partner with you to devise an efficient advertising strategy that leverages Mumbai's transportation matrix, ensuring maximum visibility and growth for your business in this bustling megacity.
How to advertise on the radio in Mumbai?
In Mumbai, with popular radio stations like Radio Mirchi, Radio City, BIG FM, and Red FM, Mumbaikars enjoy various programs, from Bollywood hits and regional music to talk shows and news broadcasts. Radio advertising in Mumbai provides businesses with a golden opportunity to connect with the city's diverse and expansive audience. Advertising campaigns can be tailored to target listeners based on the radio station, music genre, time slots, or specific shows, ensuring that your message reaches the most relevant audience. Additionally, with the increasing prominence of digital streaming platforms such as Gaana, JioSaavn, and Wynk, businesses can now fine-tune their ads based on location, user interests, music preferences, and more, offering even greater precision in targeting. If you're keen on leveraging the power of radio to elevate your brand in Mumbai, the AdvertiseMint team is here to assist. We will guide you in crafting the ideal radio strategy, ensuring your ad creatives are compelling, and making certain that your campaigns deliver a robust return on investment for your business.
How much does billboard advertising cost in Mumbai? 
Whether you are driving along Marine Drive, commuting through the bustling Bandra-Worli Sea Link, maneuvering the crowded streets of Andheri, or passing by the Western and Eastern Express Highways, billboards dominate the Mumbai skyline. Most billboards in Mumbai are managed by major advertising giants such as Times OOH, Bright Outdoor Media, and Global Advertisers. On average, billboard advertising costs in Mumbai range from ₹1,50,000 to ₹15,00,000 per month, primarily determined by the location's traffic, prominence, and appeal. For advertisers open to versatility, several billboard agencies offer remnant spaces or more economical options, allowing advertisers to benefit from discounted rates depending on the billboard's location and the display duration. If you're considering rolling out billboard advertisements for your brand in Mumbai, the AdvertiseMint team is here to guide you. We can help sculpt the perfect strategy, pinpoint the most advantageous locations, guarantee a seamless execution of your campaigns, and ensure a robust return on your investment.
What are the most popular restaurants in Mumbai? 
Mumbai, the bustling metropolis by the Arabian Sea, is India's financial hub and a culinary paradise. From lavish dining establishments to vibrant street food stalls, Mumbaikars have a palate that relishes diverse flavors. To advertise effectively for Mumbai's restaurants, one needs to cater to its vast demographics, which include locals, tourists, and business professionals. Effective restaurant advertising involves a balanced blend of location, offerings, promotions, and price, and leveraging user recommendations across platforms like Zomato, Google Reviews, TripAdvisor, and social media. If you're keen on bolstering your restaurant's presence in Mumbai, get in touch with AdvertiseMint for expert advice on crafting a winning strategy. Here are some of the top restaurants in Mumbai for your reference: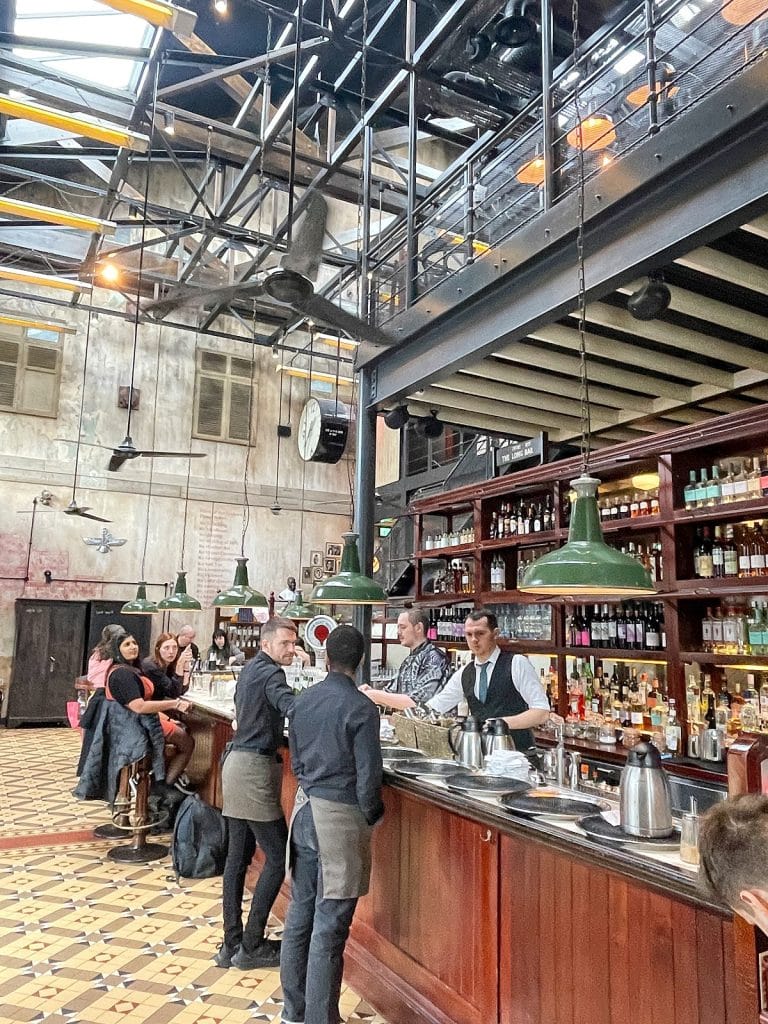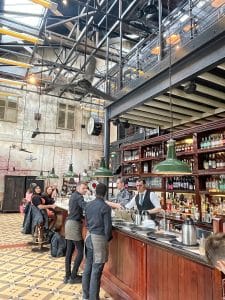 Top 10 things to do when you visit Mumbai? 
As one of the most vibrant cities in India, Mumbai attracts millions of visitors every year. Capitalizing on this influx, businesses catering to tourists—for events, attractions, local cuisines, accommodations, or transportation—need a tailored advertising strategy to target these transient customers. Paid social ad platforms can target individuals present in a particular location but not residing there, tapping into this continuous flow of potential consumers. This approach can open up significant revenue streams for local businesses. For those seeking guidance on ads pertaining to hotels, tourism, or transportation in the Mumbai area, we invite you to connect with AdvertiseMint for further details. As a reference, here are some must-do activities when you're in Mumbai: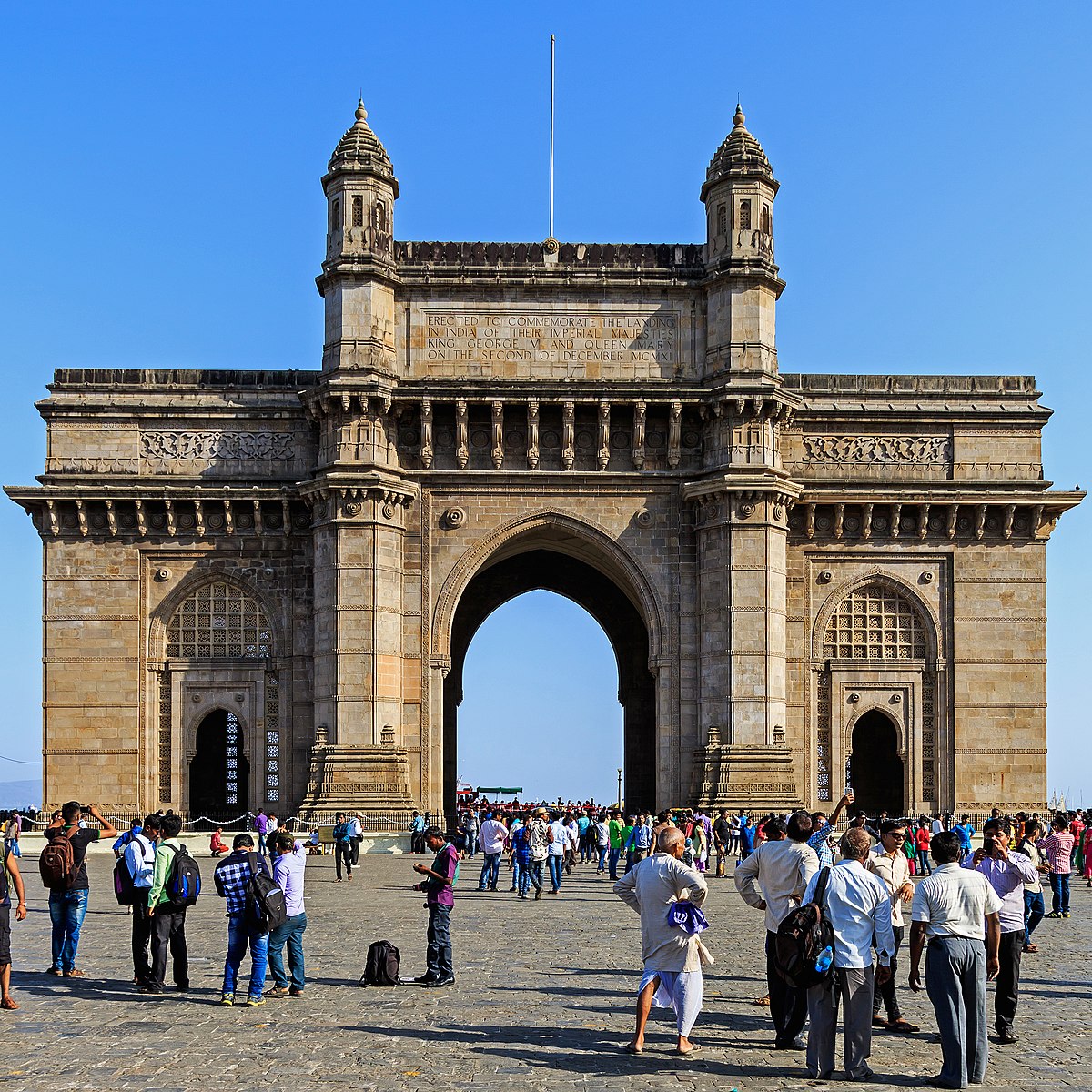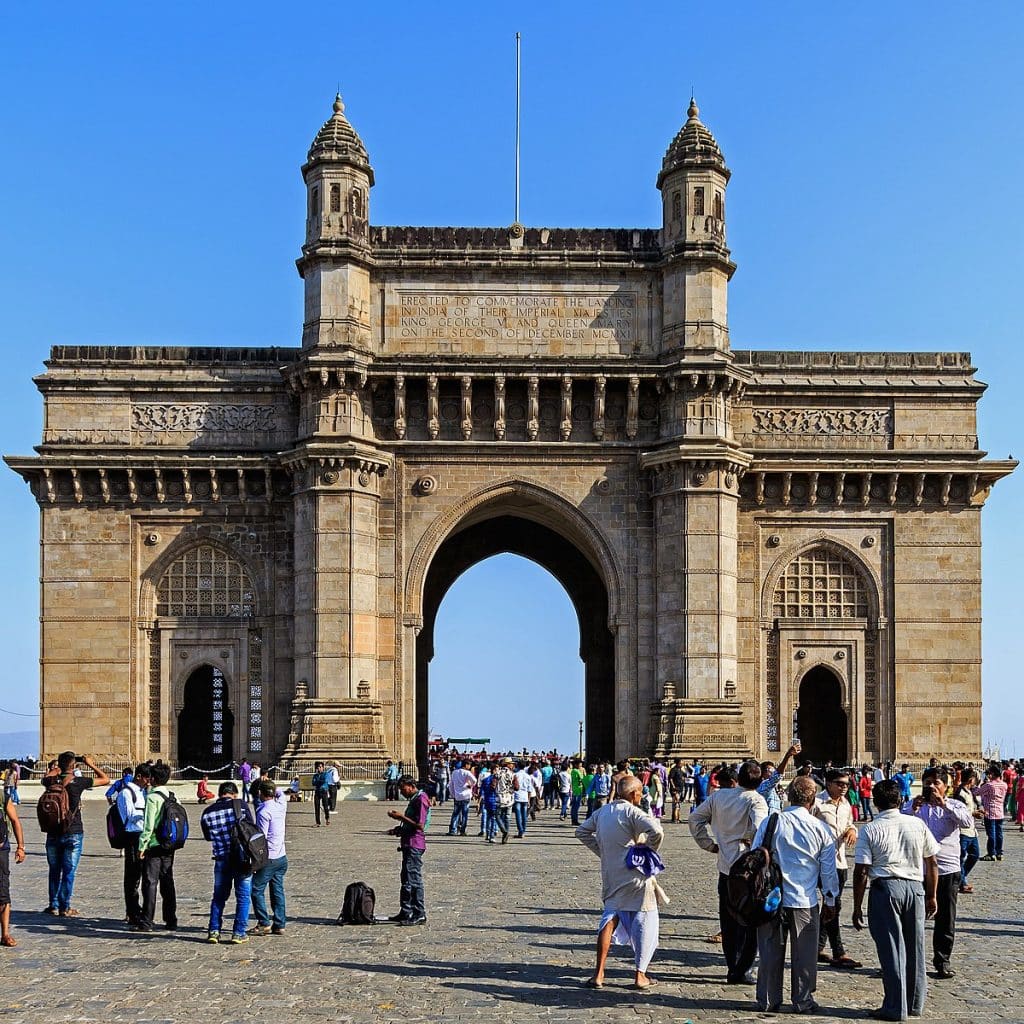 Popular social media accounts in Mumbai you need to follow. 
Engaging with the local social scene is essential to immerse yourself and connect with Mumbai's bustling culture. Paid social ads seamlessly integrate with engaging content, offering a unique opportunity to place your business amidst the most relevant and trending conversations. To stay abreast with the latest in Mumbai, here are some top Mumbai social media accounts you should consider following:
Complete Mumbai real estate advertising & neighborhood guide.
Tailoring your ads to specific neighborhoods can exponentially boost the efficiency of your marketing campaigns. Diverse advertising avenues are available, from targeted paid social and search ads to local platforms like Zomato, Google, and JustDial. There's also the possibility of tapping into regional cable ads or even direct mailers. Understanding Mumbai's neighborhoods is crucial if you plan to target audiences based on location, age, socioeconomic status, etc. To gain an in-depth understanding of advertising in these neighborhoods, reach out to AdvertiseMint.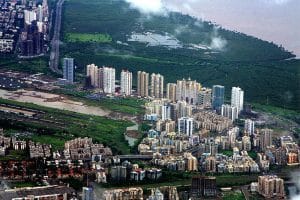 South Mumbai Real Estate Advertising

– A historical region encompassing landmarks like Fort, Colaba, and Nariman Point, South Mumbai boasts colonial architecture, premium boutiques, and upscale eateries.

Bandra Real Estate Advertising

– Often dubbed the "Queen of Suburbs", Bandra is known for its cosmopolitan vibe, offering a mix of shopping streets, hip cafes, bars, and the iconic Bandstand promenade.

Juhu Real Estate Advertising

– A posh locality home to many Bollywood celebrities. The Juhu Beach here is a popular spot, with street food stalls and a lively atmosphere, especially during the evenings.

Andheri Real Estate Advertising

– A commercial hub, Andheri is packed with businesses, malls, theaters, and residential areas. Lokhandwala Complex in Andheri is notable for its bustling market and eateries.

Powai Real Estate Advertising

– A modern township known for its planned infrastructure, Powai hosts corporate offices, educational institutes, and the serene Powai Lake.

Worli & Lower Parel Real Estate Advertising

– Once an industrial area, now transformed into a contemporary neighborhood filled with luxury high-rises, premium malls like Palladium, and cultural spots such as the Worli Sea Face.

Colaba Real Estate Advertising

– A blend of old-world charm and modernity, Colaba offers everything from street markets like Colaba Causeway to elite dining places. The Gateway of India and the Taj Hotel are iconic spots here.

Dadar & Shivaji Park Real Estate Advertising

– An essential cultural and commercial hub known for its traditional Marathi ethos, local markets, and historic Shivaji Park.

Thane Real Estate Advertising

– While technically a separate city, Thane is an integral part of the Mumbai Metropolitan Region. Known for its greenery, malls, and serene lakes, Thane offers a balanced city life.

Navi Mumbai Real Estate Advertising

– Planned with precision, Navi Mumbai is a well-organized township hosting IT parks, educational institutions, and vast housing complexes.
Complete guide to annual events in Mumbai. 
If you're gearing up to promote a concert, festival, marathon, or any event in Mumbai, it's pivotal to be acquainted with Mumbai's yearly event calendar. Starting your promotional activities 2 to 9 months prior is advisable, contingent on the magnitude of the event and the anticipated footfall. For insights on event marketing or to explore sponsorship opportunities for local Mumbai events, please contact AdvertiseMint. Our seasoned team of advertising experts is here to assist.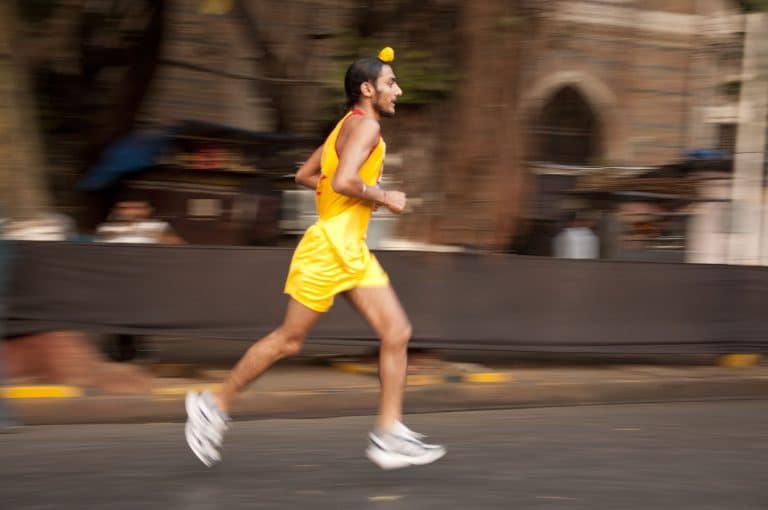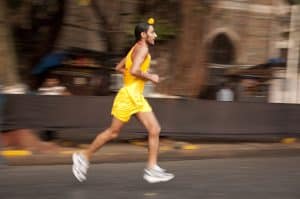 How to advertise a professional service business in Mumbai?
Mumbai, the financial capital of India, is teeming with many professional service providers. Whether you're an advocate, medical practitioner, chartered accountant, interior designer, architect, or provide specialized services in catering, event management, plumbing, electrical, carpentry, air conditioning, sanitation, or security, carving out a niche in such a vast market is crucial. To stay ahead in this bustling metropolis, ensuring your business has a robust online presence is paramount. Start by setting up local business pages on Google My Business and JustDial. Leveraging paid ads on these platforms can amplify your visibility, ensuring potential clients spot your services first. Additionally, utilizing paid search campaigns and engaging paid social media ads can offer prospective clients a more interactive insight into your offerings in Mumbai. If you seek expert assistance in promoting your professional service business in the Mumbai region, don't hesitate to contact AdvertiseMint. Our team of advertising professionals is here to guide you every step of the way.
Mumbai government advertising 
In the bustling metropolis of Mumbai, numerous governmental departments and bodies often possess distinct advertising requirements. Whether you are a Mumbai politician gearing up for elections or an official from a Mumbai-centric governmental entity aiming to set up a marketing drive, AdvertiseMint is primed to guide you. We can aid in creating a tactical blueprint, comply with any governmental advertising standards, manage the media placements, and provide feedback based on the essential KPIs to determine the success rate and potential return on investment. For your reference, here are some of the pivotal government resources associated with Mumbai:
What is the Best Mumbai Ad Agency? 
We believe AdvertiseMint is the best Mumbai advertising agency. AdvertiseMint brings a full team of advertising experts, including account managers, media buyers, copywriters, and creative experts in video production, editing, photography, graphic design, and data analysis to ensure our metrics are met. We would love the opportunity to help grow your business. 
Disclaimer: AdvertiseMint is an advertising agency that provides advertising and marketing services to businesses located in Mumbai. The details provided on this page are for informational purposes and to help explain the services we provide for our clients. AdvertiseMint has no affiliation or exclusive partnerships with the city of Mumbai, tourist locations, government divisions, sports teams, educational institutions, annual events, restaurants, or other businesses mentioned on this page.