With a population exceeding 22 million residents, the historic city of New Delhi offers immense potential to expand your business. Companies collaborating with a New Delhi advertising agency like Advertisemint can ensure their message resonates with the right audience at the perfect location and moment.
Best ways to advertise in New Delhi
New Delhi is a vibrant city, and your business will need a marketing strategy to break through the noise. New Delhi residents are bombarded with daily social media ads, search ads, billboards, TV ads, and radio ads. It's essential that your advertising dollars are being spent efficiently. Here are some of the most popular New Delhi advertising options for businesses. 
New Delhi Paid Social Advertising
Paid social allows New Delhi businesses to reach consumers directly in their area. This is done by geo-targeted ads, targeting a specific zip code or a one-mile radius around a single point. Advertisers can also target aspects like interests, behaviors, or custom audiences of their customers, prospects, or visitors. You can learn more about each of the following types of advertising below:  
New Delhi Paid Search Advertising 
Paid search allows New Delhi businesses to reach consumers searching for their products or services on Google or Bing within a specific geographic area. These ads allow your business to appear on top of Google searches or Google Maps. This ensures customers find your business first before they find your competitors. 
New Delhi Local Advertising
There are countless options for reaching consumers located in the New Delhi area. Each advertising option brings opportunities, challenges, and the need to monitor for a positive return on ad spend for the business. If you want to help grow your business with local New Delhi ads, please contact Advertisemint. You can learn more about local New Delhi advertising options here: 
Local Cable Ads 

Billboard Advertising

New Delhi Metro Advertising

Direct Mail 
"Delhi is a soldier's town, a politician's town, journalists' and diplomats' town. It is Asia's Washington, though not so picturesque, and lives by ambition, rivalry, and opportunism." – Jan Morris
How to Advertise with New Delhi Sports Teams 
New Delhi's residents are ardent sports enthusiasts, making the city a dynamic hub for various sports and their dedicated followers. From cricket to football, kabaddi to hockey, New Delhi offers many business opportunities to advertise and connect with a dedicated fan base. If you're keen on leveraging these opportunities, get in touch with AdvertiseMint today to discuss advertising prospects with teams such as Delhi Capitals, Delhi Dynamos FC, Dabang Delhi, and Delhi Waveriders.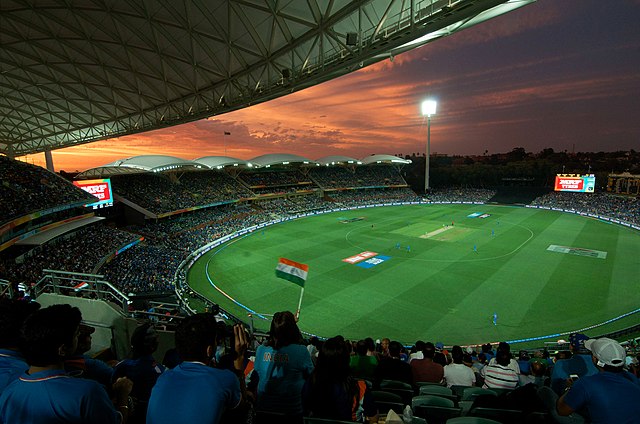 How to Advertise to New Delhi Universities, Colleges & Schools 
If your business targets individuals aged 13 to 30, you should explore advertising opportunities aimed at students in New Delhi. This demographic, deeply ingrained with the rapid transformations in technology and digital platforms, is continually shifting its preferences, especially in terms of social media and information access. Primarily a mobile-first audience, effectively targeting this group necessitates a dynamic strategy that pairs resonating content with impactful advertising. If you're looking to connect with students in New Delhi, reach out to Advertisemint to explore optimal advertising and marketing strategies tailored for higher education. Below are some of the prominent educational institutions in New Delhi:
New Delhi Universities: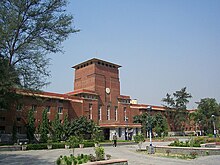 New Delhi Colleges: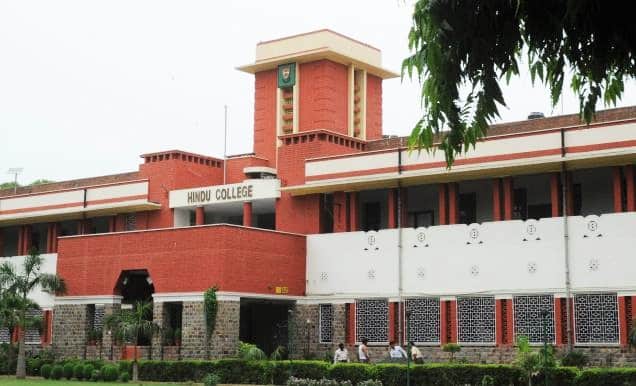 New Delhi Schools:
How to advertise on the New Delhi metro and public transportation?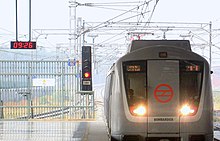 Navigating through the bustling lanes, arterial roads, auto-rickshaws, cycle rickshaws, and the expansive metro system, New Delhi residents are accustomed to a multifaceted transportation matrix. The Delhi Metro Rail Corporation (DMRC) highlights over three million boardings daily on its metro lines alone. This, combined with New Delhi's varied modes of public transportation, offers distinct advertising avenues to capture a vast audience of commuters based on prime locations, demographics, and behavioral patterns. If you're considering Delhi Metro advertising, Delhi Bus advertising, Delhi auto-rickshaw branding, Delhi taxi advertising, or any other form of advertising on New Delhi's transit system, the team at AdvertiseMint is eager to collaborate. Let's discuss a holistic advertising strategy tailored to harness the potential of New Delhi's transportation ecosystem, propelling your business growth through strategic transportation ads in the heart of India's capital.
How to advertise on the radio in New Delhi?
With radio options like KOST, KIIS, MyFM, KLAC, KLOVE, and Power 106FM, residents of New Delhi have an endless supply of news, talk radio, and music to listen to while commuting or at work. Radio advertising in New Delhi brings a unique opportunity for businesses to engage with residents in an active listening environment. Radio advertising in New Delhi can be targeted by station, music genre, and time of day. New digital advertising options on Pandora and Spotify allow ads targeted by zip codes, music genres, interests, DMAs, and more. If you want to grow your business in the New Delhi area using radio advertising, the team at AdvertiseMint would love to help ensure your radio strategy and creatives are set up, implemented, and profitable for your business.  
How much does billboard advertising cost in New Delhi?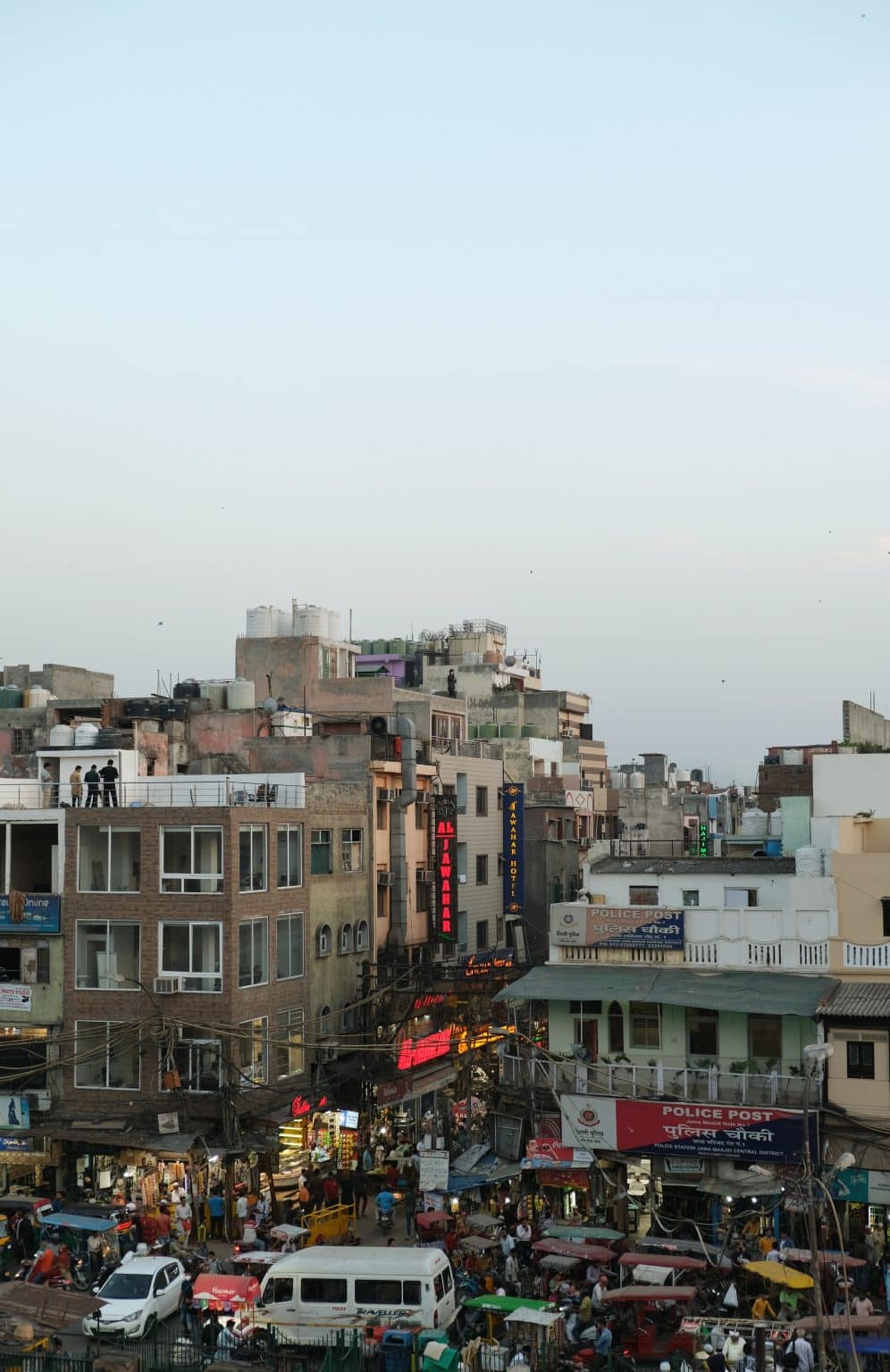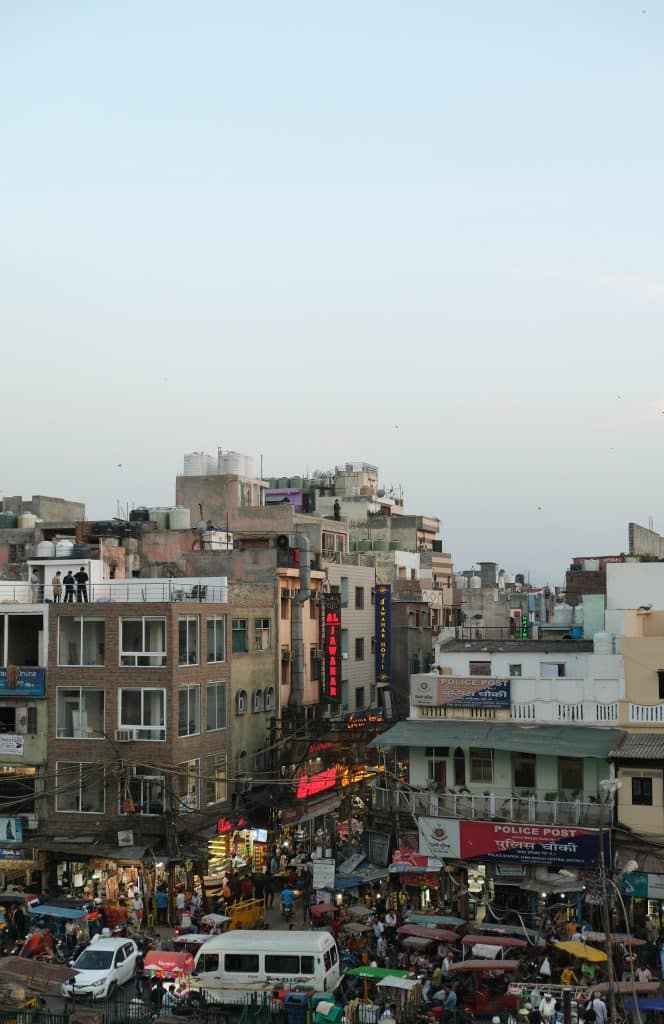 New Delhi offers a rich tapestry of radio options for its denizens, with popular stations like Radio Mirchi, RED FM, Radio City, BIG FM, Fever 104, and AIR FM Rainbow. Whether individuals are driving through the city's busy streets, working, or relaxing at home, the radio is a constant companion, offering a mix of music, news, and talk shows. Advertising on New Delhi's radio channels gives businesses a golden opportunity to connect with audiences in a deeply engaging setting. Radio advertising in New Delhi can be segmented by specific stations, types of music, or even particular time slots to ensure maximum relevance and reach. Furthermore, the advent of digital platforms like Gaana, JioSaavn, and Spotify has expanded the horizons for advertisers, allowing for precision targeting based on zip codes, musical preferences, user interests, and more. If you're keen on expanding your business's footprint in the New Delhi region through radio advertising, the AdvertiseMint team is here to assist. We will work closely with you to craft a compelling radio strategy, develop impactful creatives, and guarantee that your campaigns deliver tangible results for your enterprise.
What are the most popular restaurants in New Delhi? 
New Delhi, the heart of India, is as famous for its rich history and heritage as it is for its diverse culinary landscape. From street vendors offering delectable chaats to luxurious dining establishments serving international cuisines, New Delhi's gastronomic offerings are vast and varied. Advertising for restaurants in New Delhi requires a nuanced approach, catering to a diverse demographic of locals, tourists, and business professionals. Effective restaurant advertising should strategically utilize the pillars of place, product, promotion, price, and peer recommendations on platforms such as Zomato, TripAdvisor, Google, and more. If you aim to expand your restaurant's reach in New Delhi and require assistance, do reach out to AdvertiseMint to connect with an expert who can guide you. For context, here are some of the renowned restaurants in the New Delhi region: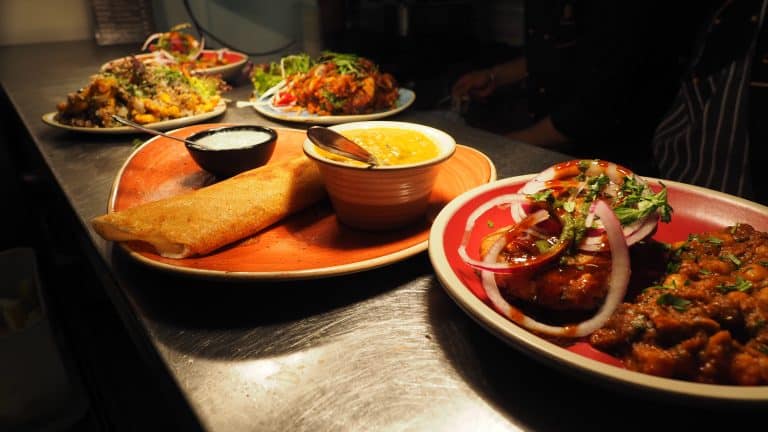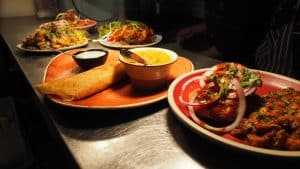 Top 10 things to do when you visit New Delhi? 
With millions descending upon New Delhi annually, crafting an advertising strategy targeting tourists is indispensable for activities, attractions, hotels, transportation, eateries, and more. In this bustling capital city, businesses need to strategically focus their advertising efforts on tourists and travelers. Leveraging platforms that enable geographical targeting for those visiting but not residing in a particular area can be highly effective. This consistent influx of tourists presents a golden revenue opportunity for local enterprises. If you require assistance with your hotel promotions, tourism campaigns, or transportation advertisements in the New Delhi region, please get in touch with AdvertiseMint. For your benefit, here's a list of some must-visit attractions and activities in New Delhi: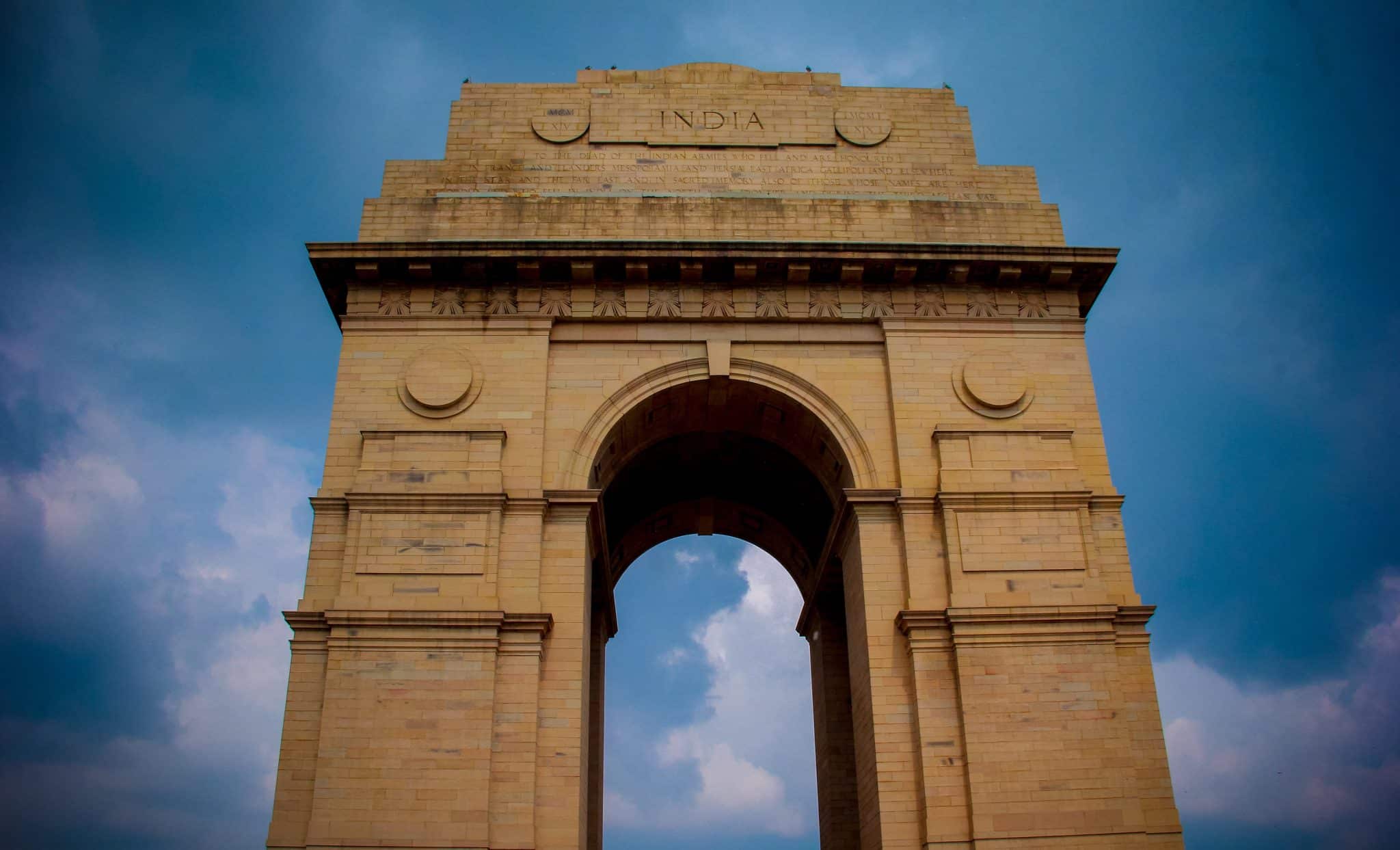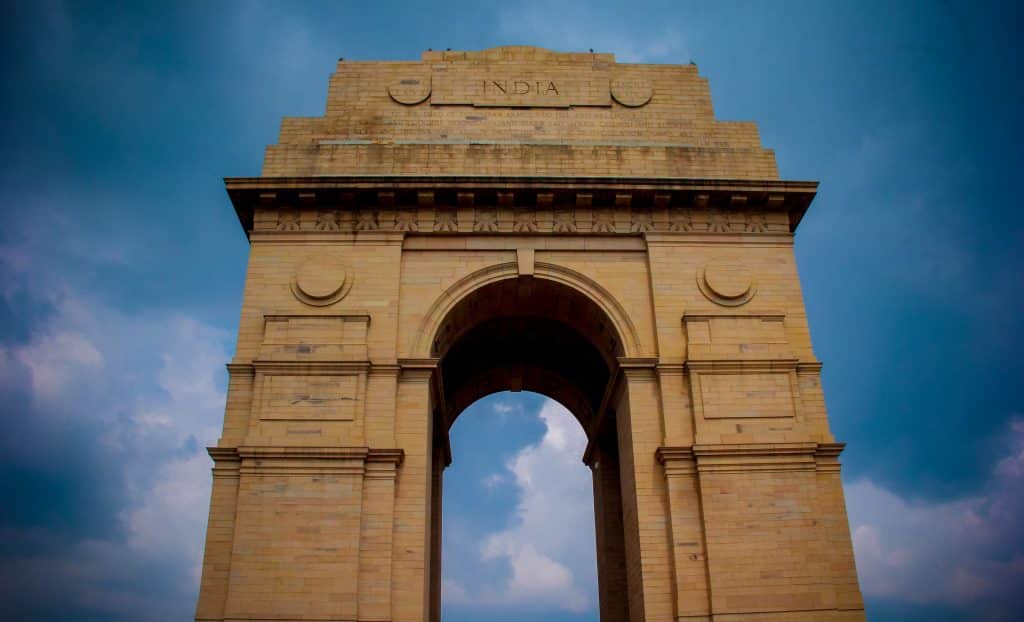 Popular social media accounts in New Delhi you need to follow. 
Staying socially connected opens a window to understanding a city's pulse. Through paid social ads, you can place your business amidst content that truly resonates with your audience. For those wanting to keep a finger on the heartbeat of New Delhi, here's a list of top New Delhi social media accounts you should have on your radar to stay plugged into all things related to India's capital:
@SoDelhi

– One of the most popular accounts for everything related to Delhi, they share updates about events, places to eat, and things to do in the city.

@delhigram – This account showcases the beauty of Delhi through photographs, capturing everything from historical landmarks to street scenes.

@dfordelhi

– As suggested in the previous list, it remains one of the essential handles for Delhiites, focusing on food, events, and local happenings.

@delhifoodwalks

– For the food lovers, this account gives a comprehensive look at Delhi's street food and dining scene.

@delhihai – It captures various moods of the city, highlighting its culture, festivals, and people.

@thedelhipedia

– A great account for both history buffs and those new to Delhi. It shares details about the city's history, architecture, and lesser-known facts.
Complete New Delhi real estate advertising & neighborhood guide.
Effectively targeting the right neighborhood is essential for your brand's resonance and overall success. With a plethora of advertising channels available, from focused paid social and search ads to localized platforms like Justdial, Google, and Zomato, as well as direct mail or local cable spots, location-specific targeting in New Delhi can be a game-changer. For brands aiming to engage audiences based on criteria like location, age, gender, or socio-economic status, here are the neighborhoods in New Delhi you should be acquainted with. For an in-depth insight, don't hesitate to contact AdvertiseMint.
Connaught Place (CP) Real Estate Advertising

– Located at the heart of New Delhi, CP is a bustling commercial and financial hub. With its Georgian-style architecture, myriad of shopping destinations, and countless eateries, it remains a favorite among tourists and locals alike.

South Delhi Real Estate Advertising

– Comprising posh areas like Greater Kailash, Defence Colony, and Hauz Khas, South Delhi is synonymous with affluence and urban chic. Hauz Khas Village, with its boutique stores, art galleries, and restaurants, is a magnet for the city's hip crowd.

Chandni Chowk Real Estate Advertising

– A stark contrast to the upscale areas, Chandni Chowk in Old Delhi is a testament to the city's rich history. With its labyrinthine alleys, century-old eateries, and vibrant bazaars, it offers an authentic Delhi experience.

Rajouri Garden & Punjabi Bagh Real Estate Advertising

– Known for their sprawling markets and lively nightlife, these West Delhi neighborhoods attract a young and vivacious crowd. Their plethora of dining and shopping options cater to both upscale and budget-friendly audiences.

Saket Real Estate Advertising

– A commercial hub with several malls like Select CITYWALK, Saket is a blend of modernity and traditional charm. It's a preferred hangout spot for families and youngsters.

Dwarka Real Estate Advertising

– One of Asia's largest residential areas, Dwarka in Southwest Delhi is rapidly emerging as a hotspot for commercial activities. Its planned infrastructure and growing populace make it a significant neighborhood for advertisers.
Complete guide to annual events in New Delhi. 
When it comes to publicizing for festivals, marathons, cultural galas, or other events, New Delhi provides many platforms to make your voice heard. If you aim to promote an event in the New Delhi vicinity, initiating your campaign two to nine months in advance is advisable, depending on the event's magnitude and the projected audience turnout. For a deeper understanding of event marketing or to potentially sponsor a regional event, reach out to Advertisemint. Our team of seasoned advertising connoisseurs is at your beck and call.
How to advertise a professional service business in New Delhi?
New Delhi, the sprawling capital of India, is home to many professional service providers, making the market saturated and often challenging for consumers to pinpoint specific services. Whether you're an advocate, physician, chartered accountant, architect, event organizer, interior designer, pest control expert, or offer services in catering, tutoring, housekeeping, or security, highlighting your unique selling points is crucial. Start by setting up and optimizing local pages on platforms like Google My Business and JustDial, ensuring visibility when local clientele search for services. Supplement this with paid advertisements to prioritize your business in search results. Running targeted paid search campaigns on platforms like Google Ads and utilizing the visual appeal of social media ads on platforms like Facebook and Instagram can also help showcase the unique attributes of your business in the New Delhi region. If you aim to enhance the advertising strategy for your service-centric business in New Delhi, consider reaching out to Advertisemint. Our team of advertising experts is eager to guide you in crafting the most effective strategy for your specific needs. 
New Delhi government advertising 
In New Delhi, numerous governmental departments and agencies often have distinct advertising requisites. Whether you're a politician contesting for a seat from New Delhi or you're involved in a Delhi-based government department and are in need of marketing and advertising support, AdvertiseMint can assist. We can help you establish a strategy, ensure compliance with Indian government advertising guidelines, execute the media placements, and provide comprehensive reports on the necessary KPIs to ensure efficacy and return on investment. To get you started, here's a list of some of the key governmental entities and resources for New Delhi:
What is the Best New Delhi Ad Agency? 
We believe AdvertiseMint is the best New Delhi advertising agency. AdvertiseMint brings a full team of advertising experts that include account managers, media buyers, copywriters, creative experts in video production, video editing, photography, graphic design and data analysis to ensure our metrics are being met. We would love the opportunity to help grow your business. 
Disclaimer: AdvertiseMint is an advertising agency that provides advertising and marketing services to businesses located in New Delhi. The details provided on this page are for informational purposes and to help explain the services we provide for our clients. AdvertiseMint has no affiliation or exclusive partnerships with the city of New Delhi, tourist locations, government divisions, sports teams, educational institutions, annual events, restaurants or any other businesses mentioned on this page.