With over 7.3 million residents, the vibrant city of New York offers vast potential for business growth. By partnering with a New York City advertising agency like Advertisemint, businesses ensure their message connects with the right audience at the right spot and the perfect moment.
Best ways to advertise in New York City
New York City is a vibrant city, and your business will need a marketing strategy to break through the noise. New York City residents are bombarded with social media ads, search ads, billboards, TV ads, and radio ads daily. It's essential that your advertising dollars are being spent efficiently. Here are some of the most popular New York City business advertising options. 
New York City Paid Social Advertising
Paid social allows New York City businesses to reach consumers directly in their area. This is done by geo-targeted ads, targeting a specific zip code or a one mile radius around a single point. Advertisers can also target aspects like interests, behaviors, or custom audiences of their customers, prospects, or visitors. You can learn more about each of the following types of advertising below:  
New York City Paid Search Advertising 
Paid search allows New York City businesses to reach consumers searching for their products or services on Google or Bing within a specific geographic area. These ads allow your business to appear on top of Google searches or Google Maps. This ensures customers find your business first before they find your competitors. 
New York City Local Advertising
There are countless options for reaching consumers in the New York City area. Each advertising option brings opportunities, challenges, and the need to monitor for a positive return on ad spend for the business. If you want help to grow your business with local New York City ads, please contact Advertisemint. You can learn more about local New York City advertising options here: 
"I go to Paris, I go to London, I go to Rome, and I always say, 'There's no place like New York. It's the most exciting city in the world now. That's the way it is. That's it." Robert de Niro 
How to Advertise with New York City Sports Teams 
New Yorkers are passionate about sports, with a history and heritage that rivals any other city. The Big Apple offers numerous avenues for brands to get involved, from sponsoring local teams to advertising during game broadcasts. To tap into the heart of New York sports fans, contact Advertisemint and discover how to advertise with the Yankees, New York Knicks, Brooklyn Nets, New York Giants, New York Rangers, or New York City FC.
New York Yankees (MLB) – The Yankees are an emblematic and successful team in MLB. They play at the historic Yankee Stadium. The New York Yankees have clinched 27 World Series titles.
Yankees on Instagram | Yankees on YouTube | Yankees on TikTok
New York Knicks (NBA) – A storied basketball team, the Knicks play their home games at Madison Square Garden. They are one of the NBA's iconic franchises, though their championship wins came in 1970 and 1973.
New York Knicks on Instagram | New York Knicks on YouTube | New York Knicks on TikTok
Brooklyn Nets (NBA) – Based in Brooklyn, the Nets are rapidly growing in popularity and competitiveness. They play their games at the Barclays Center.
Brooklyn Nets on Instagram | Brooklyn Nets on YouTube | Brooklyn Nets on TikTok
New York Giants (NFL) – The Giants, one of the NFL's storied teams, play their home games at MetLife Stadium in East Rutherford, New Jersey. The New York Giants have won 4 Super Bowl championships.
New York Giants on Instagram | New York Giants on YouTube | New York Giants on TikTok
New York Rangers (NHL) – Competing in the NHL, the Rangers have a rich history in professional ice hockey. They've won the Stanley Cup 4 times and play their games at Madison Square Garden.
New York Rangers on Instagram | New York Rangers on YouTube | New York Rangers on TikTok
New York City FC (MLS) – NYCFC competes in Major League Soccer and has a growing fan base. They play their home games at Yankee Stadium.
New York City FC on Instagram | New York City FC on YouTube | New York City FC on TikTok.
How to Advertise to New York City Universities, Colleges & Schools 
If your business has customers between 13 and 30, you should consider advertising options for New York City students. This youth-focused segment is rapidly changing regarding which social media platforms they use, how they access information, and the technology they utilize daily. Generally, a mobile-first demo requires a fluid strategy with content and ads that resonate with the audience. If you want to advertise to students in the New York City area, please contact Advertisemint to discuss the best advertising and marketing options for higher education. The following are some of the most popular schools in New York City: 
New York City Universities
:
Columbia University – Located in Morningside Heights, Columbia is an Ivy League university known for its rigorous academic programs and influential alumni. Columbia University on Instagram | Columbia University on YouTube | 
New York University (NYU) – Based in Manhattan, NYU is a private research university renowned for its arts, business, and other programs. It's known for its location near Washington Square Park.
NYU on Instagram | NYU on YouTube | NYU on TikTok
The City College of New York (CCNY) – Located in Harlem, CCNY is a public senior college known for its commitment to diversity, research, and affordable education.
CCNY on Instagram | CCNY on YouTube | 
New York City Colleges
Hunter College – Also a part of the CUNY system, Hunter College in Manhattan's Upper East Side offers diverse programs and is known for its dedication to public service.
Hunter College on Instagram | Hunter College on YouTube 
Borough of Manhattan Community College (BMCC) – Part of the CUNY system, BMCC offers many programs for students aiming for further education or professional careers.
BMCC on Instagram | BMCC on YouTube | BMCC on TikTok
Queens College – Located in Flushing, Queens, this college is known for its scenic campus and comprehensive academic and vocational programs.
Queens College on Instagram | Queens College on YouTube | Queens College on TikTok
New York City High Schools
The Bronx High School of Science – Another of NYC's top public high schools, Bronx Science boasts a rich history and a focus on math, science, and engineering.
Bronx High School of Science on Instagram | Bronx High School of Science on Youtube
Stuyvesant High School – Based in Lower Manhattan, Stuyvesant is one of NYC's elite public high schools known for its rigorous academics and competitive admission process.
Stuyvesant on Instagram  
Brooklyn Technical High School – Located in Brooklyn, this high school emphasizes engineering, math, and science and has a strong legacy of academic excellence. Brooklyn Tech on Instagram
How to advertise on the New York City metro and public transportation?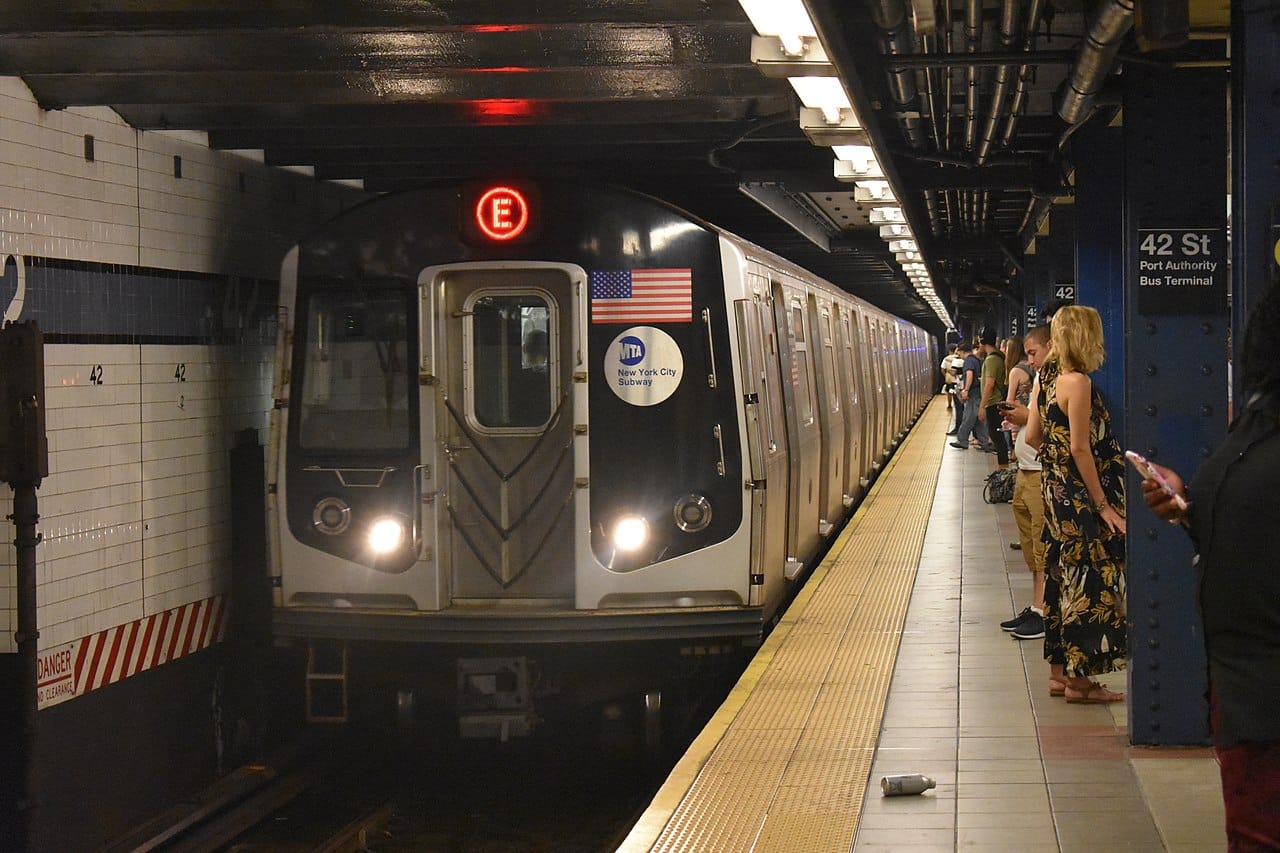 Amidst the intricate subway systems, bustling bus routes, expansive bike lanes, ride-sharing, and iconic yellow taxis, New York City dwellers navigate one of the world's most dynamic transportation networks. The New York City Department of Transportation reports millions of commuters daily on public transit, offering distinctive advertising opportunities to target audiences based on location, demographics, and more. If you're keen on exploring New York Subway advertising, NYC Bus advertising, NYC taxi advertising, NYC rideshare advertising, or any other modes of transit advertising in the Big Apple, AdvertiseMint's team is eager to assist in devising an advertising plan that amplifies your business through transportation ads in the New York City landscape.
How to advertise on the radio in New York City?
In NYC, radio stations like Z100, WNYC, Hot 97, WKTU, WBLS, and Lite FM provide listeners with diverse news, talk shows, and music, whether commuting, working, or relaxing at home. Radio advertising in New York City presents a distinctive chance for businesses to connect with locals in a focused listening setting. Ads can be tailored by station, music type, and broadcast time. Moreover, digital advertising avenues on platforms like Pandora and Spotify allow precise targeting based on zip codes, music preferences, interests, DMAs, etc. If you aim to expand your business in NYC through radio advertising, AdvertiseMint's team is ready to assist in ensuring your radio campaign strategy and creative content are well-established, executed, and yield positive returns for your enterprise. 
How much does billboard advertising cost in New York City?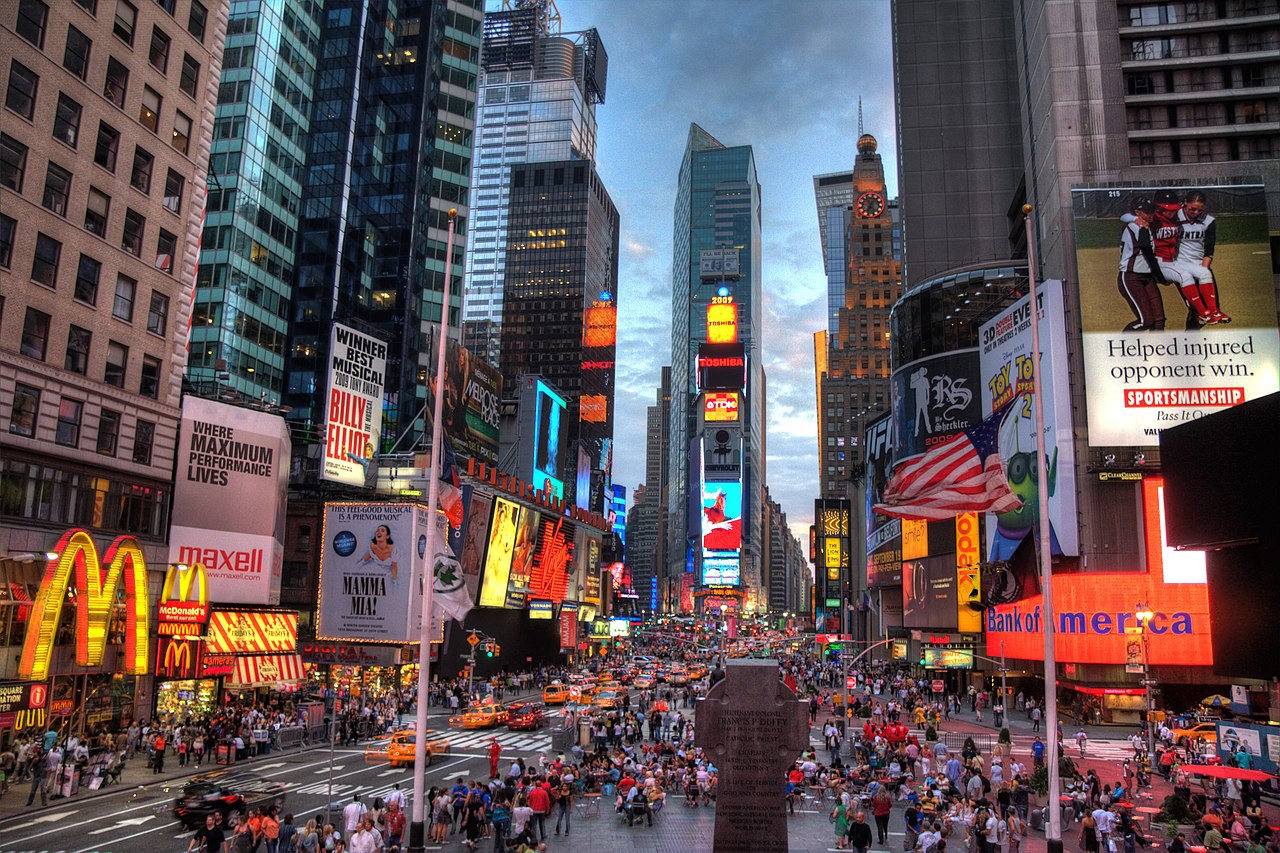 You can see billboards in New York City when driving down the West Side Highway, the FDR Drive, or the Brooklyn Bridge. Most New York City billboards are owned by large networks such as Lamar, Clear Channel, and OutFront Media. The most popular NYC billboard options are in Times Square, which has a variety of individual signholders such as ABC Supersign, American Eagle Times Square, Branded Cities, City Outdoor USA, Express Screen, Heritage Outdoor, JCDecaux, Neutron Media, New Tradition One, Silvercast Media, Times Square Spectacular or Times Square Movie Screens. The average price of billboards in New York City is between $5,000 and $250,000 per month, based on the location's traffic and desirability. Many of the networks offer remnant or lower cost options if you are flexible on the locations of the billboards and the time they are displayed. If you want to run billboard ads in the New York City area for your business, the team at AdvertiseMint can help you build your ideal strategy, determine the best locations, and ensure your campaigns are executed and provide a positive return on investment. 
What are the most popular restaurants in New York City?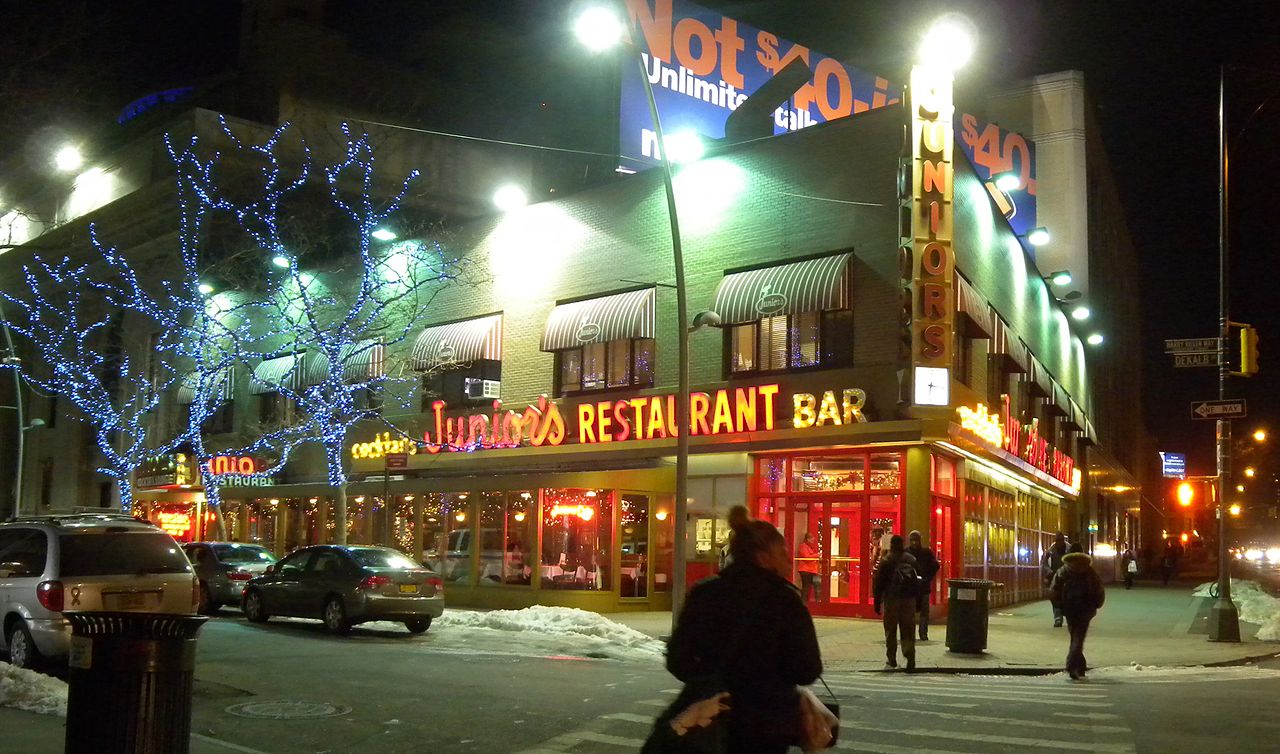 In the world's culinary capital, advertising in the NYC restaurant sphere can be competitive. To truly stand out, it's crucial to tap into both the local market and the vast number of tourists. Effective restaurant advertising in New York must address the unique city culture, diverse population, and myriad of cuisines available. Whether relying on word-of-mouth, reviews on Yelp, posts on Instagram, or any other medium, the aim is to drive diners to your doorstep. If you're looking to elevate your restaurant in the New York City area, AdvertiseMint is here to guide you. Here's a brief look at some iconic NYC restaurants for reference: 
Top 11 things to do when you visit New York City? 
New York City welcomes millions of visitors annually, making it a vital hub for hospitality, travel, and entertainment businesses. Targeted advertising towards tourists can make a significant difference, with avenues spanning from Broadway show promos, landmark tours, hotel stays, and gourmet food experiences. Advertisers need strategies tailored to engage the transient populace—those who come to soak in the NYC vibe but aren't locals. Modern ad platforms can discern between residents and visitors, enabling businesses to connect directly with their desired audience. If you need assistance with your hotel promotions, NYC tourism ads, or any advertising related to the Big Apple, AdvertiseMint is your go-to partner. To kick things off, here's a curated list of the top things to do in New York City:
Popular social media accounts in New York City you need to follow. 
Staying digitally connected is more than a trend—it's a way of life. Paid social ads seamlessly introduce your business within the daily content feed of your target consumers. To keep your finger on the NYC pulse, we've rounded up some of the most influential social media accounts that encapsulate the spirit of the Big Apple. 
Everything you need to know about New York City Real Estate advertising.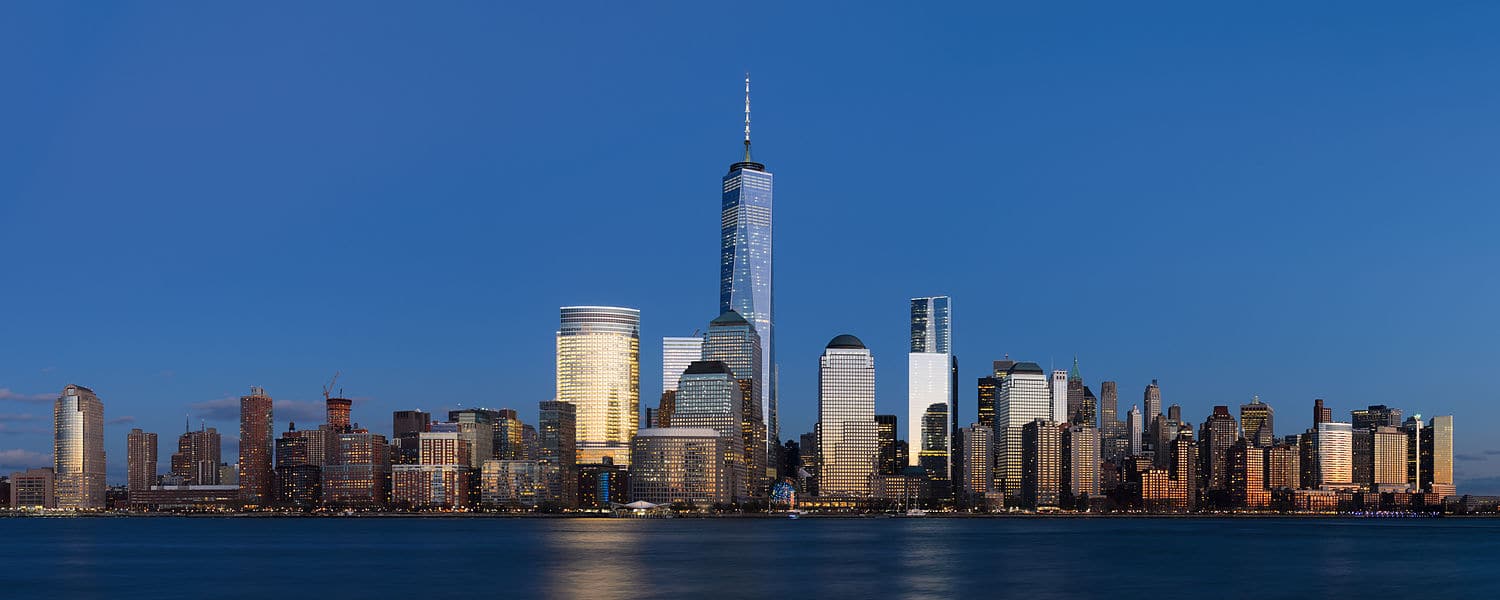 With tens of thousands of real estate agents in the NYC area, there is a constant need for real estate brokers and agents to get their properties in front of the right homebuyers. There are many options, from targeted paid social and paid search ads to local options like Yelp, Google, and Nextdoor and then options like direct mail or local cable ads. There are also digital options for real estate, such as Realtor Connections, Zillow Real Estate Agency Advertising, and the Trulia Real Estate Ad Network. Commercial real estate brokers are now using paid social to promote videos of their properties using LinkedIn ads to reach a B2B audience. Please note that many ad platforms have rules and limitations regarding targeting individuals while promoting real estate ads based on age, gender, ethnicity, and location. The team at AdvertiseMint is happy to help you work through your options and can help you ensure you are generating leads for both home sellers and home buyers. For more detailed information on real estate advertising in New York City, please contact Advertisemint. Here are some neighborhoods you need to know about when advertising real estate in NYC.
Manhattan Real Estate Advertising – NYC's bustling central hub, Manhattan, comprises iconic neighborhoods like Times Square, Wall Street, and the Upper East Side. Famed for its landmarks, theaters, and skyscrapers, it is truly the heart of the Big Apple.
Brooklyn Real Estate Advertising – Blending old-world charm with modern hipster vibes, Brooklyn boasts areas like Williamsburg, known for its indie music and vibrant nightlife, and DUMBO, a tech hub with cobblestone streets and riverside views.
Bronx Real Estate Advertising – Home to Yankee Stadium and the sprawling Bronx Zoo, this borough showcases a rich history and diverse cultural heritage, with neighborhoods like Little Italy offering a taste of its varied influences.
Queens Real Estate Advertising – A mosaic of cultures, Queens features neighborhoods such as Astoria, known for its Greek eateries, and Jackson Heights, a melting pot of cuisines and traditions.
Staten Island Real Estate Advertising– More suburban in feel, Staten Island is a mix of historic landmarks, parks, and beachfront. The Staten Island Ferry offers breathtaking views of the Manhattan skyline.
Harlem Real Estate Advertising– Rooted deep in African-American history, Harlem is a beacon of culture, with iconic spots like the Apollo Theater and soul food restaurants aplenty.
Complete guide to annual events in New York City.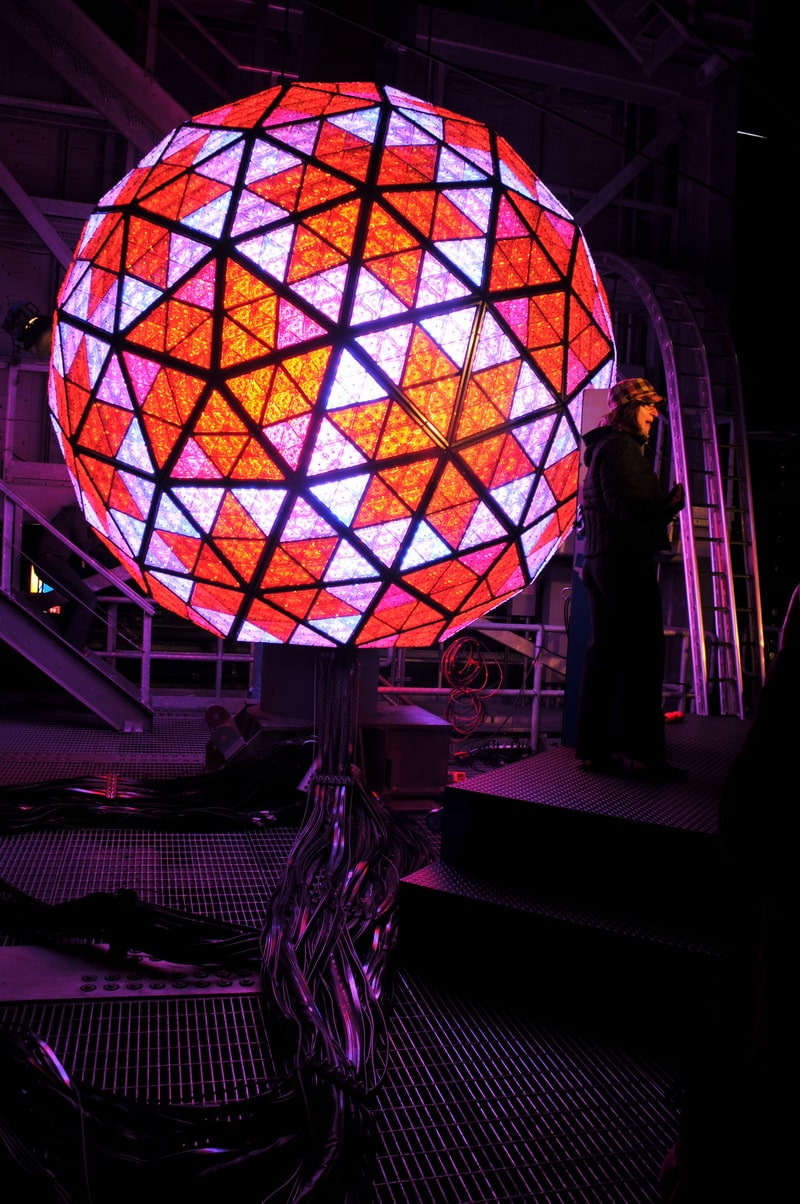 When promoting concerts, races, festivals, or any event in the iconic New York City, it's crucial to strategize your advertising efforts effectively. To efficiently promote an event in NYC, it's recommended to initiate your advertising campaign between two to nine months prior, contingent on the magnitude of the event and the anticipated crowd size. For detailed insights on event marketing or to explore local event sponsorship opportunities, kindly contact Advertisemint. Our team of seasoned advertising experts is ready to assist.
How to advertise a professional service business in New York City?
New York City has so many types of professional service providers that it can become crowded and difficult for many consumers to find your business. Suppose you are a lawyer, doctor, dentist, contractor, accountant, or work in childcare, food services, event planning, plumbing, electrical, carpentry, roofing, HVAC, waste removal, or security services. In that case, you need to be advertising your services. You must ensure you have local pages created on Google Local and Yelp and paid ads to ensure customers see your business first. You should also run paid search and social ads so individuals can visually see and experience your business's services in New York City. If you need help advertising your service-based business in the New York City area, please contact Advertisemint and speak with one of our advertising experts. 
New York City government advertising 
Countless municipal and government departments often have particular advertising needs in the New York City area. If you are an NYC politician running for office or work in a NYC-based government division and need assistance with setting up marketing campaigns, advertising campaigns, or any creative elements like videos, photography, or graphic design, AdvertiseMint can help you build a strategy, accommodate any government regulations, place the media and report back on the KPIs required for success and return on investment. For reference, here are a few of the top government resources for the city of New York:
What is the Best New York City Ad Agency? 
We believe AdvertiseMint is the best New York City advertising agency. AdvertiseMint brings a full team of advertising experts, including account managers, media buyers, copywriters, and creative experts in video production, editing, photography, graphic design, and data analysis to ensure our metrics are met. We would love the opportunity to help grow your business. 
Disclaimer: AdvertiseMint is an advertising agency that provides advertising and marketing services to businesses located in New York City. The details provided on this page are for informational purposes and to help explain the services we provide for our clients. AdvertiseMint has no affiliation or exclusive partnerships with the city of New York City, tourist locations, government divisions, sports teams, educational institutions, annual events, restaurants, or other businesses mentioned on this page.