With a rich history dating back to colonial times and a population exceeding 1.5 million residents, Philadelphia stands as more than just a city; it's a living testament to America's heritage and progress. Beyond the iconic Liberty Bell, Independence Hall, and historic sites, Philadelphia thrives as a vibrant metropolis with a character all its own. Amidst the bustling streets and diverse neighborhoods, a unique blend of cultures and ideas converges. For businesses aspiring to leave their mark in this dynamic urban landscape, comprehending its cultural intricacies becomes imperative. Embracing the essence of Philadelphia means connecting with its people and their aspirations. Collaborating with an experienced Philadelphia-focused consultancy like AdvertiseMint can guide businesses in navigating this distinctive environment.
Best ways to advertise in Philadelphia
Philadelphia is a vibrant city, and your business will need a marketing strategy to break through the noise. Philadelphia residents are bombarded with daily social media ads, search ads, billboards, TV ads, and radio ads. It's essential that your advertising dollars are being spent efficiently. Here are some of the most popular Philadelphia advertising options for businesses. 
Philadelphia Paid Social Advertising
Paid social allows Philadelphia businesses to reach consumers directly in their area. This is done by geo-targeted ads targeting a specific zip code or a one-mile radius around a single point. Advertisers can also target aspects like interests, behaviors, or custom audiences of their customers, prospects, or visitors. You can learn more about each of the following types of advertising below:  
Philadelphia Paid Search Advertising 
Paid search allows Philadelphia businesses to reach consumers searching for their products or services on Google or Bing within a specific geographic area. These ads allow your business to appear on top of Google searches or Google Maps. This ensures customers find your business first before they find your competitors. 
Philadelphia Local Advertising
There are countless options for reaching consumers located in the Philadelphia area. Each advertising option brings opportunities, challenges, and the need to monitor for a positive return on ad spend for the business. If you want to help to grow your business with local Philadelphia ads, please contact Advertisemint. You can learn more about local Philadelphia advertising options here: 
Local Cable Ads 

Billboard Advertising

Philadelphia Metro Advertising

Direct Mail 
"Philadelphia is the birthplace of liberty." – Benjamin Franklin
How to Advertise with Philadelphia Sport Teams 
Sports hold a unique place in the hearts of those living in and around Philadelphia. The city is home to five major league teams: the Philadelphia Phillies (MLB), Philadelphia Eagles (NFL), Philadelphia 76ers (NBA), Philadelphia Flyers (NHL), and Philadelphia Union (MLS). These teams have all won championships and have passionate fan bases. Businesses that want to align their brand with Philadelphia's sporting legacy can reach out to Advertisemint to explore the multifaceted advertising possibilities with teams like the Phillies, Eagles, 76ers, Flyers, and Union. Advertisemint can help businesses develop and execute effective marketing strategies that reach the city's enthusiastic and loyal sports fans, both during the season and throughout the year. 

How to Advertise to Philadelphia Universities, Colleges & Schools 
If your business has customers between 13 and 30, you should look at advertising options for Philadelphia students. This youth-focused segment is rapidly changing regarding which social media platforms they use, how they access information, and the technology they utilize daily. Generally, a mobile-first demo, reaching a demo requires a fluid strategy with both content and ads that resonate with the audience. If you want to advertise to students in the Philadelphia area, please contact Advertisemint to discuss the best advertising and marketing options for higher education. The following are some of the most popular schools in Philadelphia: 
Philadelphia Universities 
Philadelphia Colleges 
Philadelphia High Schools
Philadelphia High School for Creative and Performing Arts (CAPA)

– CAPA is a hub of artistic innovation, providing students with an immersive experience in the creative and performing arts. With dedicated faculty and state-of-the-art facilities, CAPA nurtures students' talents and prepares them for careers in the arts

.

Masterman High School

– Masterman High School is acclaimed for its emphasis on gifted education and a diverse array of advanced courses. With a strong commitment to fostering intellectual curiosity and a passion for learning, Masterman prepares students for success in higher education and beyond

.

Central High School

– Central High School, renowned for its academic rigor and historic legacy, offers a challenging and supportive environment for motivated students. With a focus on cultivating critical thinking and leadership skills, Central empowers students to excel academically and socially

.
How to advertise on the Philadelphia metro and public transportation?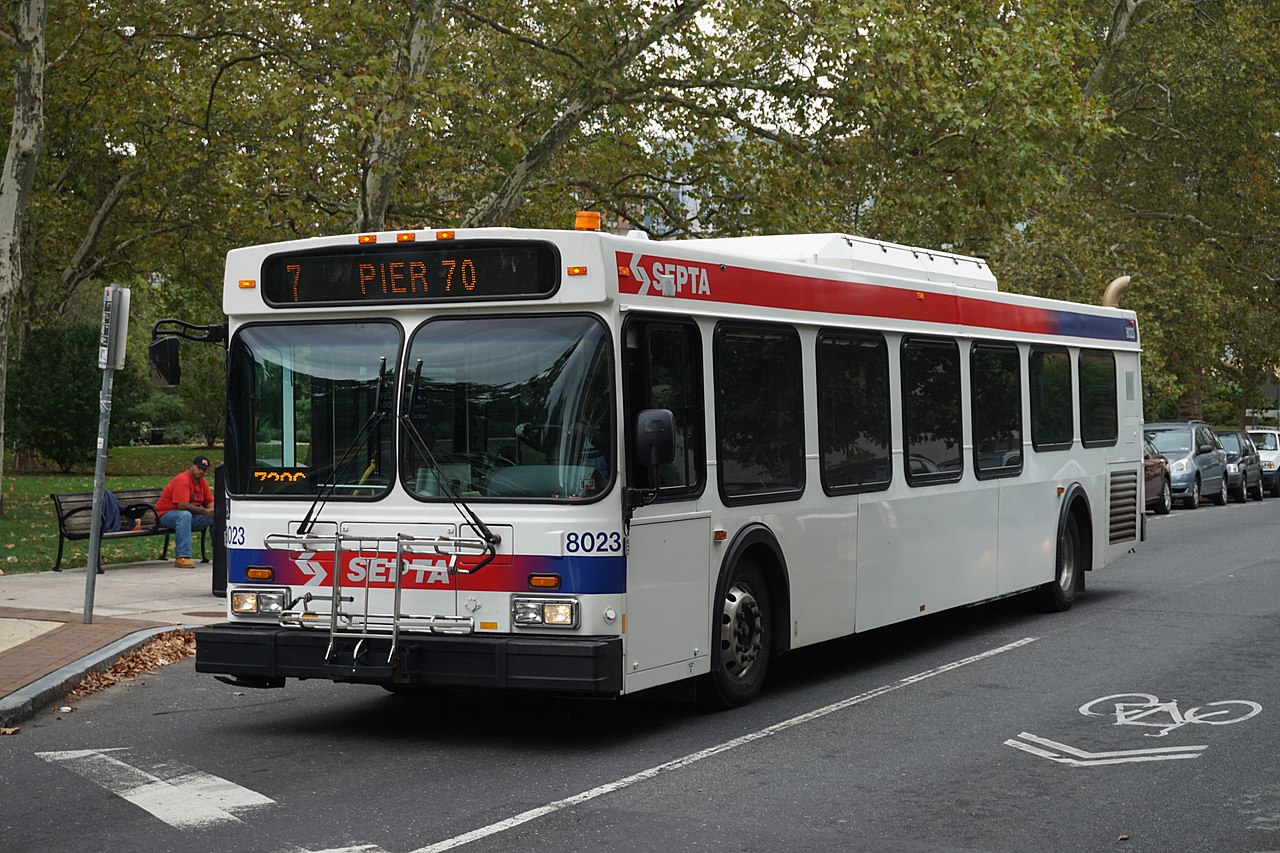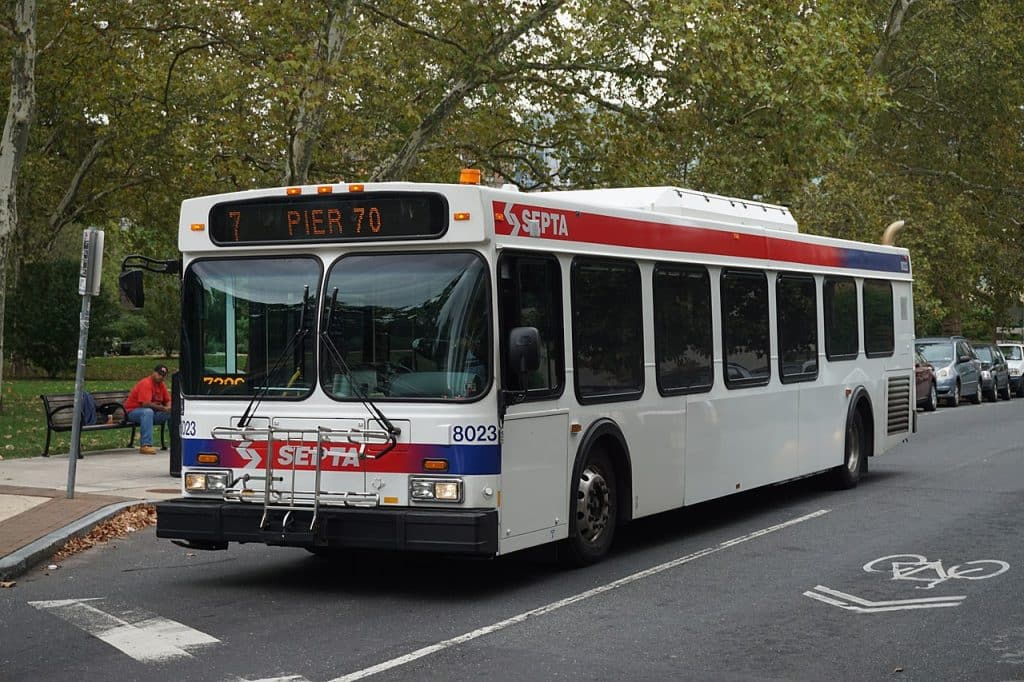 Philadelphia City isn't just a historic and cultural gem; it's also a bustling hub of diverse transportation options. From the extensive SEPTA transit system, encompassing buses, subways, trolleys, and regional rail, to bike-friendly lanes and a thriving network of taxis and ride-sharing services, the city keeps pace with the rhythm of daily commuters. According to SEPTA, millions of journeys are made through its various modes of transport each day, creating a vast audience for potential advertisers. If you're contemplating engaging with Philadelphia's transportation-based advertising opportunities, whether it's SEPTA advertising, Philadelphia taxi promotions, or ride-sharing platform advertising, the AdvertiseMint team is here to guide you. Let's collaborate on an advertising strategy that captures the attention of Philadelphia's commuters, leveraging the city's dynamic transportation infrastructure to amplify your brand's presence and impact.
How to advertise on the radio in Philadelphia?
With diverse radio stations like WIP, WDAS, 93.3 WMMR, KYW Newsradio, WURD, and WXPN, the residents of Philadelphia are never short of news, talk radio, and musical content to accompany them throughout their day, whether at work, home, or on the move. Capitalizing on the radio in the City of Brotherly Love offers businesses a distinctive opportunity to connect with local audiences in a dynamic and responsive setting. In Philadelphia, radio advertising can be meticulously tailored by station, genre, and broadcast time. Moreover, with the rise of digital platforms, businesses can explore advertising avenues on streaming services like Pandora and Spotify, tailoring their ads based on criteria such as zip codes, musical preferences, demographics, and more. If you want to expand your business footprint in the vicinity of Philadelphia, using radio advertising, the dedicated team at AdvertiseMint is here to assist. We're committed to ensuring your radio advertising strategy is expertly designed, launched, and yields meaningful returns for your enterprise. 
How much does billboard advertising cost in Philadelphia?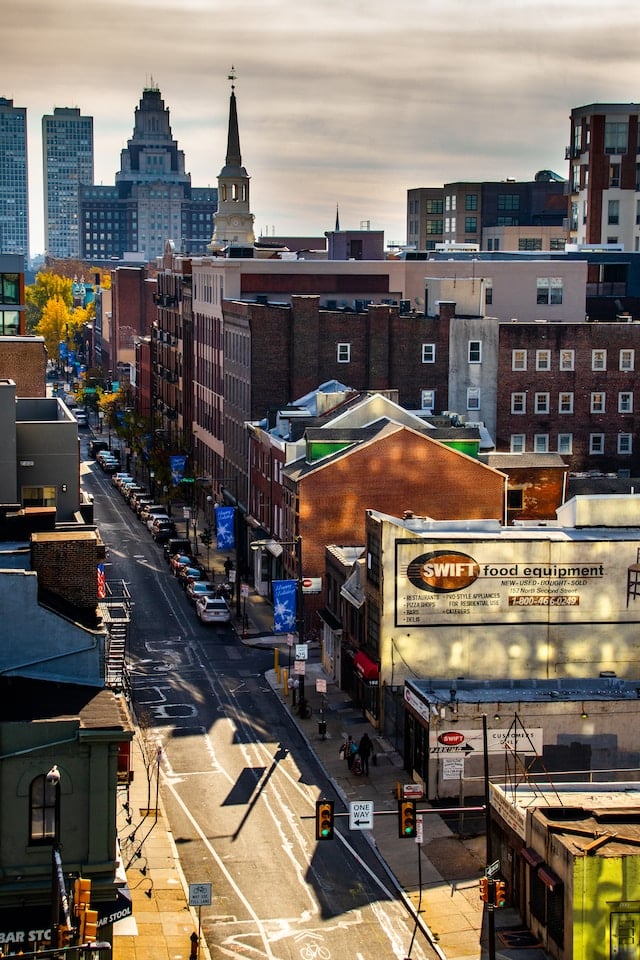 While strolling or driving around the city's most famous landmarks like Independence Hall, the Liberty Bell, or the Philadelphia Museum of Art, or on the city's major arteries like Interstate 76, 95, or 676, one can't help but notice the prominence of billboards dotting the Philadelphia skyline. Many of these are not just for commercial brands but also spotlight political campaigns, advocacy messages, and governmental announcements. The major players in the Philadelphia billboard scene include Lamar, Clear Channel, and OutFront Media. In the City of Brotherly Love, billboard costs vary greatly. On average, rates in Philadelphia range from $800 to $8,000 per month, contingent upon the location's traffic and strategic importance. Given Philadelphia's diverse and vibrant culture, some areas fetch a premium due to the high visibility they offer, especially during major sporting events or cultural festivals. However, for advertisers willing to be flexible on location and display duration, many networks provide remnant spaces at a more affordable rate. If you aim to launch a billboard campaign in Philadelphia, the experts at AdvertiseMint are ready to guide you. We'll help craft your strategy, pinpoint the optimal sites, and guarantee your campaign delivers tangible results and a favorable return on investment.
What are the most popular restaurants in Philadelphia? 
Philadelphia's dining scene mirrors the city's diversity. From long-established eateries favored by locals to newly discovered culinary gems, Philadelphia offers a range of dining experiences. Whether it's a power lunch locale, a cozy neighborhood diner, or an essential food destination, the city is a hub of gastronomic pleasure. When it comes to advertising in Philadelphia's restaurant industry, connecting with a mix of locals, visitors, and a variety of tastes is key. Attract potential diners by showcasing your restaurant's atmosphere, delectable cuisine, special offers, reasonable pricing, and the positive feedback you've earned on platforms like Yelp, Google, and TripAdvisor.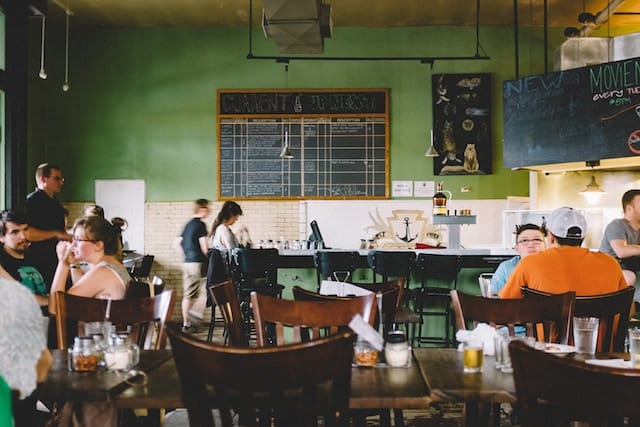 For those looking to amplify their restaurant's presence in Philadelphia, consider reaching out to AdvertiseMint for expert insights. Here are some top-notch dining spots in Philadelphia for reference:
Top 10 things to do when you visit Philadelphia? 
Every year, countless visitors flock to Philadelphia City to immerse themselves in its rich history, iconic landmarks, and vibrant cultural offerings. This annual influx presents businesses with an unparalleled opportunity to engage with a diverse and ever-evolving audience. Whether you operate a historic site, a museum, a restaurant, or a tour service, targeting the tourist demographic can substantially enhance your revenue potential. Leveraging geo-specific advertising, particularly aimed at those currently in Philadelphia but not residing there, can be a transformative strategy. To effectively tap into this audience, consider enlisting the expertise of advertising professionals like AdvertiseMint. We can assist in crafting tailored approaches that captivate tourists and enhance their experience in Philadelphia. Here's a handy guide on the must-do activities when in Philadelphia: 
The list gives you a taste of Philadelphia's multifaceted allure. Whether it's the thrill of roller coasters, nature's serenity, or space's magic, Philadelphia promises something for everyone.
Popular social media accounts in Philadelphia you need to follow. 
Engaging socially can be a game-changer in creating meaningful connections. Paid social ads seamlessly weave your business into the content-rich tapestry that users are engrossed in. Here's a compilation of prominent Philadelphia-based social media handles that you'd want to keep tabs on to remain updated on all things Philadelphia:
Everything you need to know about Philadelphia Real Estate advertising.
With tens of thousands of real estate agents in the Philadelphia area, there is constant need for real estate brokers and agents to get their properties in front of the right homebuyers. There are lots of options from targeted paid social and paid search ads, along with local options like Yelp, Google and Nextdoor and then options like direct mail or local cable ads. There are also digital options for real estate such as Realtor Connections, Zillow Real Estate Agency Advertising and the Trulia Real Estate Ad Network. Commercial real estate brokers are now using paid social to promote videos of their properties using LinkedIn ads to reach a B2B audience. Please note that many of the ad platforms have rules and limitations regarding the targeting of individuals while promoting real estate ads based on age, gender, ethnicity and location. The team at AdvertiseMint is happy to help you work through your options and can help you ensure you are generating leads for both home sellers and home buyers. For more detailed information on real estate advertising in Philadelphia, please contact Advertisemint. Here are some of the neighborhoods you need to know about when advertising in Philadelphia.

Center City Real Estate Advertising

– Center City is the heart of Philadelphia, encompassing the historic district, bustling commercial areas, and cultural landmarks like the Philadelphia Museum of Art. It's divided into neighborhoods like Old City, Rittenhouse Square, and Washington Square West, offering a mix of history, shopping, dining, and entertainment.

Old City Real Estate Advertising

– Known for its cobblestone streets and historic sites like Independence Hall and the Liberty Bell, Old City seamlessly blends the past with the present. Art galleries, boutiques, and trendy restaurants contribute to its vibrant atmosphere.

Rittenhouse Square Real Estate Advertising

– Rittenhouse Square exudes elegance with its upscale boutiques, fine dining, and tree-lined streets. The namesake park is a hub for relaxation and community events, making it a sought-after residential and commercial destination.

Northern Liberties Real Estate Advertising– Formerly an industrial area, Northern Liberties is now a trendy neighborhood known for its artistic vibe, hip bars, and revitalized spaces. The Piazza at Schmidt's and Liberties Walk are popular spots for entertainment and dining.
Fishtown Real Estate Advertising– Adjacent to Northern Liberties, Fishtown is characterized by its artistic scene, creative murals, and eclectic mix of coffee shops, galleries, and music venues. Frankford Avenue is a central hub of activity.
South Philadelphia Real Estate Advertising

– This area is home to the famous Italian Market, Passyunk Avenue, and the sports complex that hosts the Philadelphia Eagles and Philadelphia Phillies. South Philadelphia offers diverse neighborhoods with strong local communities.

University City Real Estate Advertising

– Situated near the University of Pennsylvania and Drexel University, University City is a hub of education, research, and innovation. The neighborhood is also known for its cultural institutions and diverse dining scene.

Fairmount Real Estate Advertising

– Fairmount is home to the iconic Philadelphia Museum of Art and the scenic Fairmount Park. This neighborhood offers a blend of cultural attractions, green spaces, and historic homes.

Queen Village Real Estate Advertising

– Known for its charming colonial architecture and narrow streets, Queen Village offers a mix of historic landmarks, independent boutiques, and local eateries.

Chestnut Hill Real Estate Advertising

– Located in the northwest, Chestnut Hill boasts a suburban feel with its historic homes, boutique shopping, and picturesque cobblestone streets. It's a perfect blend of city and suburban living.

Manayunk Real Estate Advertising

– Situated along the Schuylkill River, Manayunk is known for its Main Street lined with shops, restaurants, and art galleries. It's a popular destination for shopping, dining, and outdoor activities.

East Passyunk Real Estate Advertising

– East Passyunk Avenue is a food lover's haven, boasting a diverse range of eateries and bars. This neighborhood is beloved for its food festivals, vibrant energy, and community event

.
Complete guide to annual events in Philadelphia. 
Boosting your event in the City of Brotherly Love calls for an all-encompassing understanding of Philadelphia's cultural fabric and the hallmark happenings that adorn its yearly agenda. Your choice of timing could be a make-or-break factor in Philly's dynamic events milieu. Whether it's a small community fair or a large-scale concert, kicking off your promotions from two to nine months in advance could set the stage for a runaway success. For specialized advice on event marketing or to join forces with Philly's endemic events, don't hesitate to reach out to Advertisemint. Our cadre of advertising wizards is on standby, ready to lead you to triumph.
How to advertise a professional service business in Philadelphia?
There are so many professional service providers in Philadelphia that it can become crowded and difficult for many consumers to find your business. If you are a lawyer, doctor, dentist, contractor, accountant, or work in childcare, food services, event planning, plumbing, electrical, carpentry, roofing, HVAC, waste removal, or security services – then you need to be advertising your services. You must ensure you have local pages created on Google Local and Yelp and paid ads to ensure customers see your business first. You should also run paid search and social ads so individuals can visually see and experience your business's services in Philadelphia. If you need help advertising your service-based business in Philadelphia, please contact Advertisemint and speak with one of our advertising experts. 
Philadelphia government advertising 
Countless municipal and government departments often have highly specific advertising needs in the Philadelphia area. If you are a Philadelphia politician running for office or work in a Philadelphia-based government division and need assistance with setting up marketing campaigns, advertising campaigns, or any creative elements like videos, photography, or graphic design, AdvertiseMint can help you build a strategy, accommodate any government regulations, place the media and report back on the KPIs required for success and return on investment. For reference, here are a few of the top government resources for Philadelphia.
What is the Best Philadelphia Ad Agency? 
We believe AdvertiseMint is the best Philadelphia advertising agency. AdvertiseMint brings a full team of advertising experts, including account managers, media buyers, copywriters, and creative experts in video production, editing, photography, graphic design, and data analysis to ensure our metrics are met. We would love the opportunity to help grow your business. 
Disclaimer: AdvertiseMint is an advertising agency that provides advertising and marketing services to businesses located in Philadelphia. The details provided on this page are for informational purposes and to help explain the services we provide for our clients. AdvertiseMint has no affiliation or exclusive partnerships with the city of Philadelphia, tourist locations, government divisions, sports teams, educational institutions, annual events, restaurants, or other businesses mentioned on this page.