AdvertiseMint GUARANTEES to increase your return on ad spend (ROAS) in 30 days or we work for FREE.*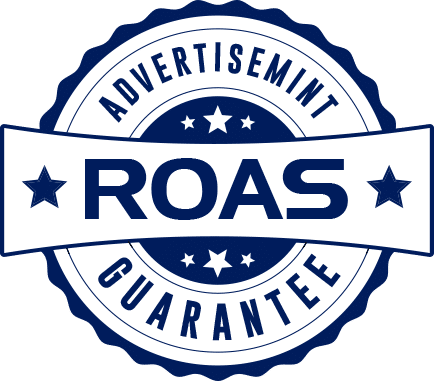 To qualify, your company must:
1. Be a new client for AdvertiseMint.
2. Select a single ad platform for the challenge.
3. Be running profitable ads on that ad platform in the last 30 days.
4. Have an ad spend over $5,000 on that platform in the last 30 days.
5. Allow AdvertiseMint to fully manage ads on that platform for 30 days with same or higher ad budget.
6. Provide AdvertiseMint full access to your ad account, landing pages, creatives and analytics.
7. Allow AdvertiseMint to create ads, promotions, modify content, landing pages and/or product detail pages.
Grow your sales with AdvertiseMint:
AdvertiseMint is a full service advertising agency dedicated to growing your business. We have a team of expert media buyers, graphic designers, video creators and more to help ensure your advertising campaigns are profitable. If you'd like to speak with our team, please call 844-236-4686. We help successful companies manage profitable ad campaigns on the following ad platforms:
*Rules, Regulations & Legal: The AdvertiseMint ROAS Guarantee is reserved for new clients only. It's limited to a single ad platform and cannot be applied to other ad platforms or combined with other AdvertiseMint promotions. You must inform your sales representative that you wish to enable the ROAS guarantee and submit a screenshot of the previous 30 day ad spend at the time your agency master service agreement is signed with AdvertiseMint. Clients will be responsible for paying all advertising fees and agency fees during the challenge. If the results show the ROAS are not increased, the amount to be refunded will be equal to the amount paid for AdvertiseMint agency fees over the 30 day period of the ROAS guarantee. The maximum refund provided by AdvertiseMint will be $10,000 for agency services, regardless of the total agency services charged during the 30-Day ROAS Challenge. AdvertiseMint will provide no refund for any advertising spend on ad platforms like Google, Meta, TikTok, Amazon or any other ad platform. While the AdvertiseMint team will work inside of these ad platforms, we have no control over ad platform algorithms, server uptime, programmers or any competitor or holiday fluctuations that may cause ad prices or performance to increases or decrease. If there is a disagreement regarding the outcome of the 30-Day ROAS Challenge, the amount to be refunded will be split 50/50 between AdvertiseMint and the client. Any refund will be payable within 30 days after the completion of the services. By accepting the ROAS Challenge, you agree to the terms listed on this page. Dated: November 1, 2023.