Grow your business with a Warsaw advertising agency. 
With over 1.7 million residents, the historic city of Warsaw offers a substantial opportunity for business development. Businesses that engage with a Warsaw advertising agency like AdvertiseMint can ensure their message resonates with the right audience in the right context.
Best ways to advertise in Warsaw
Warsaw is a vibrant city, and your business will need a marketing strategy to break through the noise. Warsaw residents are bombarded with daily social media ads, search ads, billboards, TV ads, and radio ads. It's essential that your advertising dollars are being spent efficiently. Here are some of the most popular Warsaw advertising options for businesses. 
Warsaw Paid Social Advertising
Paid social allows Warsaw businesses to reach consumers directly in their area. This is done by geo-targeted ads, targeting a specific zip code or a one-mile radius around a single point. Advertisers can also target aspects like interests, behaviors, or custom audiences of their customers, prospects, or visitors. You can learn more about each of the following types of advertising below:  
Warsaw Paid Search Advertising 
Paid search allows Warsaw businesses to reach consumers searching for their products or services on Google or Bing within a specific geographic area. These ads allow your business to appear on top of Google searches or Google Maps. This ensures customers find your business first before they find your competitors. 
Warsaw Local Advertising
There are countless options for reaching consumers located in the Warsaw area. Each advertising option brings opportunities, challenges, and the need to monitor for a positive return on ad spend for the business. If you want to help grow your business with local Warsaw ads, please contact Advertisemint. You can learn more about local Warsaw advertising options here: 
Local Cable Ads 

Billboard Advertising

Warsaw Metro Advertising

Direct Mail 
How to Advertise with Warsaw Sports Teams 
In Warsaw, the passion for sports is deeply ingrained in the culture. With an array of sports teams and arenas, Warsaw offers businesses a unique chance to sponsor, advertise, and tap into a vast audience of dedicated fans on match days and more. If you are keen on understanding how to advertise with Warsaw sports teams, please get in touch with AdvertiseMint today to explore your opportunities with teams such as Legia Warsaw, Polonia Warsaw, and more. 
How to Advertise to Warsaw Universities, Colleges & Schools 
If your business targets customers between 13 and 30, you should explore advertising options for Warsaw students. This demographic is quickly evolving regarding the social media platforms they prefer, the ways they seek information, and the technological tools they use daily. Generally tech-savvy and mobile-first, reaching this group demands a dynamic approach with content and ads that truly resonate. If you wish to market to students in the Warsaw area, please contact AdvertiseMint to determine the optimal advertising and marketing avenues for higher education. Here are some of the renowned schools in Warsaw:
Warsaw Universities:
Warsaw Colleges:
Warsaw High Schools:
How to advertise on the Warsaw metro and public transportation?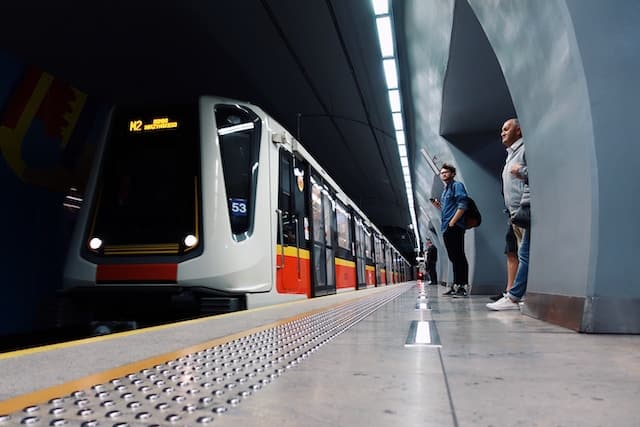 Amidst the intertwining tramlines, bus routes, cycling pathways, ride-sharing services, and metro lines, residents of Warsaw are familiar with a multifaceted transportation system. With the Warsaw Public Transport Authority reporting thousands of boardings daily on public transportation, Warsaw offers distinct advertising opportunities to target a commuter audience based on specific locations, demographics, and more. If you're keen on venturing into Warsaw Metro advertising, Warsaw Bus advertising, Warsaw taxi advertising, Warsaw rideshare advertising, or any other aspect of Warsaw's transportation network, the team at AdvertiseMint is eager to collaborate with you on an advertising strategy. We aim to amplify your business's reach with impactful transportation ads in the Warsaw region.
How to advertise on the radio in Warsaw?
With radio stations such as Radio Złote Przeboje, RMF FM, Radio Eska, Radio Warszawa, and Polskie Radio Program III, residents of Warsaw have a diverse range of news, talk radio, and music to accompany them during their commute or daily tasks. Radio advertising in Warsaw provides businesses with a unique avenue to connect with residents in an immersive listening environment. In Warsaw, radio advertising can be specialized by station, music genre, and broadcast time. Moreover, digital advertising possibilities on platforms like Spotify allow ads to be targeted based on specific criteria such as zip codes, music preferences, interests, and more. If you aim to expand your business in Warsaw through radio advertising, the AdvertiseMint team is eager to assist, ensuring that your radio strategy and creatives are adeptly established, executed, and yield profitable outcomes for your venture. 
How much does billboard advertising cost in Warsaw?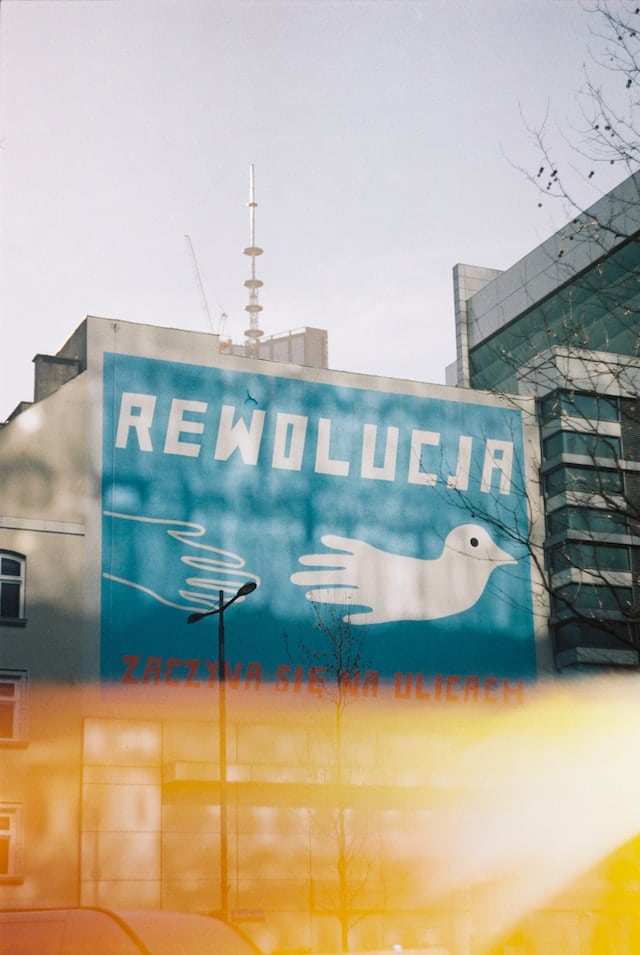 Whether you are traversing the bustling Marszałkowska Street, Aleje Jerozolimskie, or Wawelska, or navigating through major expressways like the S8, S2, or the A2, billboards are an ever-present sight in Warsaw. The billboard market in Warsaw is dominated by prominent companies such as Ströer, AMS, and Clear Channel. The typical price range for billboards in Warsaw lies between PLN 5,000 and PLN 50,000 per month, and it varies depending on the traffic flow and appeal of the specific location. Several networks provide discounted or last-minute deals if advertisers are versatile about billboard locations and their displayed duration. If you're considering billboard advertising for your business in Warsaw, the AdvertiseMint team is here to assist. We'll help craft the perfect strategy, pinpoint optimal sites, ensure smooth campaign rollouts, and guarantee a promising return on your investment.
What are the most popular restaurants in Warsaw? 
Dining in Warsaw offers an eclectic mix of traditional Polish flavors and modern international cuisines. From elegant dining spaces to local bistros, the city's culinary scene never fails to impress locals and tourists alike. Advertising for restaurants in Warsaw can be a complex task, given the city's diverse audience, including locals, tourists, and business professionals. Effective restaurant advertising in Warsaw should emphasize unique selling propositions like location, culinary specialties, promotional offers, pricing, and positive reviews on TripAdvisor, Google, and local review sites.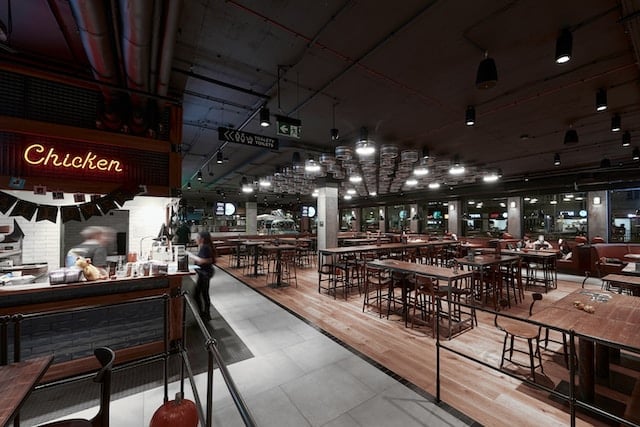 If you aim to enhance your restaurant's presence in the Warsaw area and need expert guidance, please contact AdvertiseMint for specialized solutions. For your reference, here's a list of some top restaurants in Warsaw:
Top 10 things to do when you visit Warsaw? 
Warsaw attracts millions of tourists annually with its rich history, vibrant culture, and cosmopolitan flair. This influx creates immense opportunities for advertising tailored to visitors, encompassing events, historic sites, eateries, accommodations, and transportation. To effectively target these potential consumers, businesses require a dedicated advertising strategy to reach those touring this specific city. Several paid social ad platforms allow targeting of individuals present in Warsaw but not living there, capturing this ever-renewing consumer base. For businesses seeking support in promoting hotels, touristic spots, or transportation within the Warsaw area, we recommend contacting AdvertiseMint for comprehensive guidance. Here are some top attractions and activities for those visiting Warsaw:
Popular social media accounts in Warsaw you need to follow. 
Engaging on social media platforms allows you to immerse yourself in the pulse of a city. Paid social ads are an effective way to position your business amidst content that users actively interact with. Here's a compilation of top Warsaw-based social media accounts on Twitter that can keep you updated with everything the city has to offer:
@WarsawFoodie

– For the food lovers out there, this account offers regular posts about the latest and best eateries, food trends, and culinary experiences in Warsaw.

@Culture_pl

– An essential follow for art and culture enthusiasts, this account promotes Polish culture globally and updates events, exhibitions, and festivals in Warsaw and beyond.
Complete Warsaw real estate advertising and neighborhood guide.
Ensuring your advertisements reach the right neighborhood is essential for your business to thrive in Warsaw. The city offers numerous advertising avenues ranging from targeted paid social and paid search ads to local options on platforms like Google, Yelp, and community forums. If you're aiming to target users based on factors like location, age, gender, and socio-economic parameters, it's crucial to familiarize yourself with the key neighborhoods of Warsaw. For a more in-depth understanding, please get in touch with AdvertiseMint.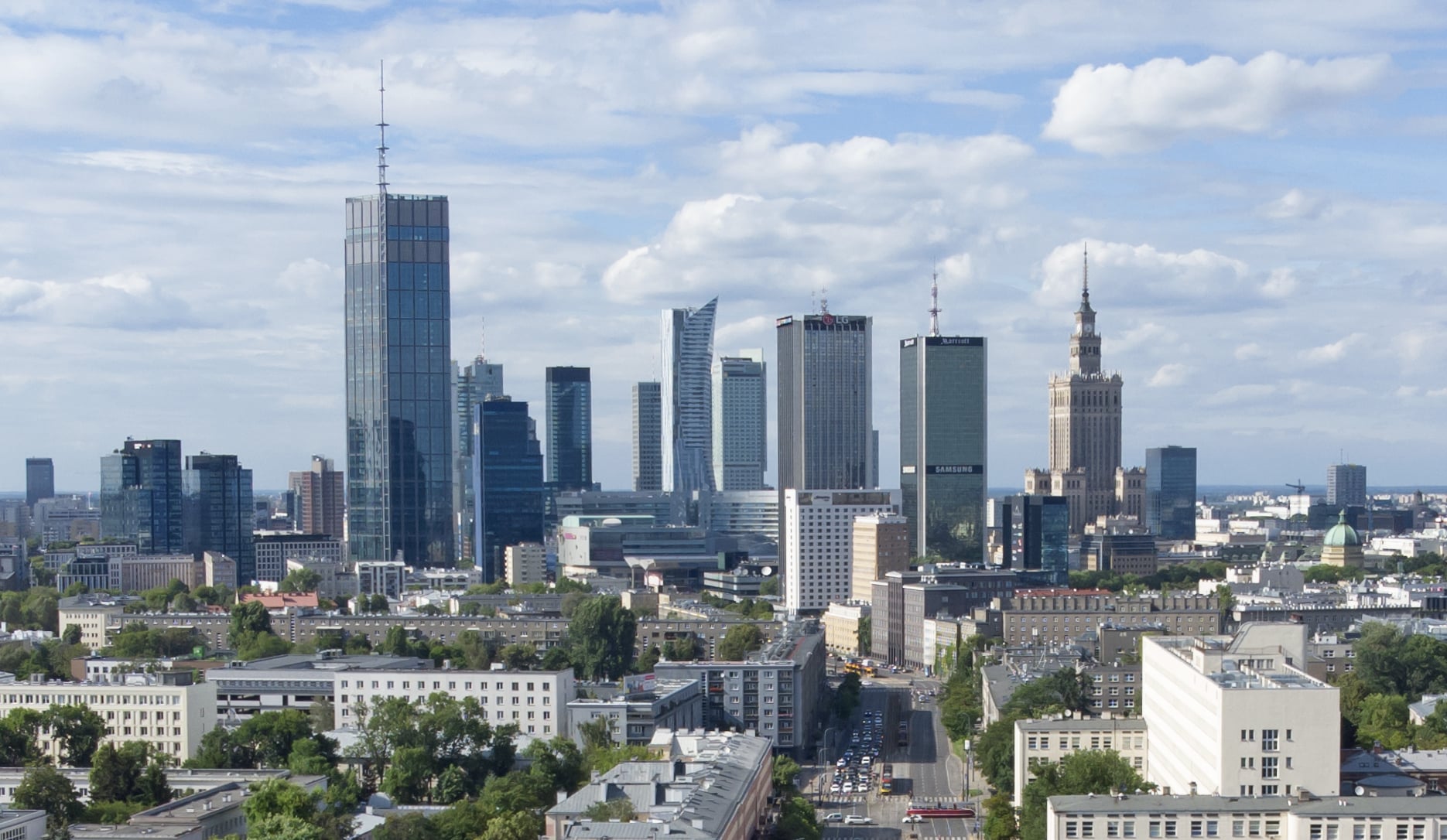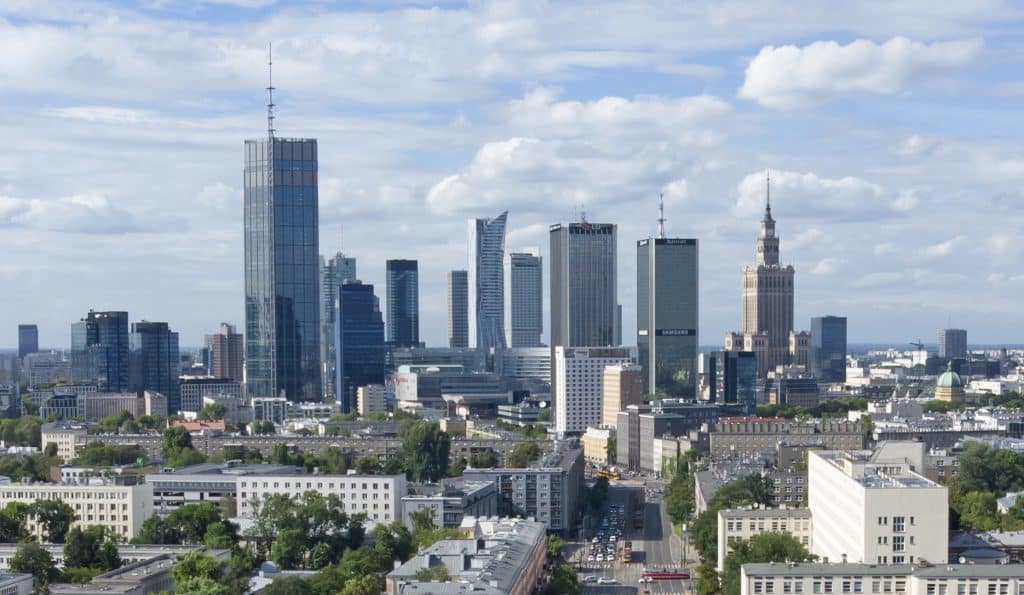 Śródmieście Real Estate Advertising

 – This central district encompasses Warsaw's historic and contemporary heartbeat. Comprising areas like the Old Town and New Town, it boasts a rich history, iconic monuments, and a lively arts scene.

Praga Real Estate Advertising

– Located on the eastern bank of the Vistula River, Praga has transformed from an industrial area to a thriving hub of creativity, filled with quirky cafes, galleries, and remnants of its gritty past.

Wilanów Real Estate Advertising

– Home to the magnificent Wilanów Palace, this district mixes historical charm with modern suburban life. It's an area where Warsaw's rich past meets its dynamic present.

Mokotów Real Estate Advertising

– A diverse district known for its numerous parks and green spaces, Mokotów is a blend of residential areas, businesses, and leisure spots, making it a lively part of the city.

Wola Real Estate Advertising

– Rapidly developing and modernizing, Wola is where Warsaw's industrial heritage mingles with modern skyscrapers and business centers, marking the city's rise as a European economic powerhouse.

Ochota & Żoliborz Real Estate Advertising

– These neighboring districts offer a mix of residential calmness and recreational areas, with many pre-war structures adding to their unique character. They're perfect examples of Warsaw's multifaceted urban environment.
Complete guide to annual events in Warsaw. 
Whether you aim to advertise for a music festival, marathon, cultural celebration, or any major event, understanding the local Warsaw event advertising scene is crucial. For those planning to promote an event in Warsaw, preparations should ideally commence between two to nine months before the event, factoring in its magnitude and projected attendance. If you're keen on diving deeper into event marketing or contemplating sponsoring a local event, don't hesitate to reach out to AdvertiseMint. Our team of advertising professionals is here to assist you. 
How to advertise a professional service business in Warsaw?
With its dynamic economy and expanding urban landscape, Warsaw is home to many professional service providers. This creates a vibrant yet competitive environment for businesses to distinguish themselves. Effective advertising is crucial whether you're in legal services, healthcare, architecture, finance, IT consultancy, or other sectors like event planning, facility management, HVAC, or landscaping. Start by setting up local profiles on platforms like Google My Business and Zomato, bolstered by targeted promotions to enhance your visibility. Engage in paid search campaigns and harness the power of social media advertising to provide prospective clients a glimpse into your services within Warsaw's vicinity. If you're seeking expertise in elevating your service-based business's promotional strategies in Warsaw, please reach out to AdvertiseMint for specialized guidance.
Warsaw government advertising 
Warsaw has numerous municipal and governmental departments with distinct advertising requirements. If you are a politician in Warsaw gearing up for an election or represent a government sector in Warsaw needing assistance with marketing campaigns, advertising initiatives, or creative endeavors such as videos, photography, or graphic design, AdvertiseMint is poised to help. We can craft a strategy tailored for you, ensure adherence to governmental regulations, execute media placements, and provide feedback on the KPIs crucial for measuring success and return on investment. For your reference, here are some of the leading government resources for the city of Warsaw:
What is the Best Warsaw Ad Agency? 
We believe AdvertiseMint is the best Warsaw advertising agency. AdvertiseMint brings a full team of advertising experts, including account managers, media buyers, copywriters, and creative experts in video production, editing, photography, graphic design, and data analysis to ensure our metrics are met. We would love the opportunity to help grow your business. 
Disclaimer: AdvertiseMint is an advertising agency that provides advertising and marketing services to businesses located in Warsaw. The details provided on this page are for informational purposes and to help explain the services we provide for our clients. AdvertiseMint has no affiliation or exclusive partnerships with the city of Warsaw, tourist locations, government divisions, sports teams, educational institutions, annual events, restaurants, or any other businesses mentioned on this page.