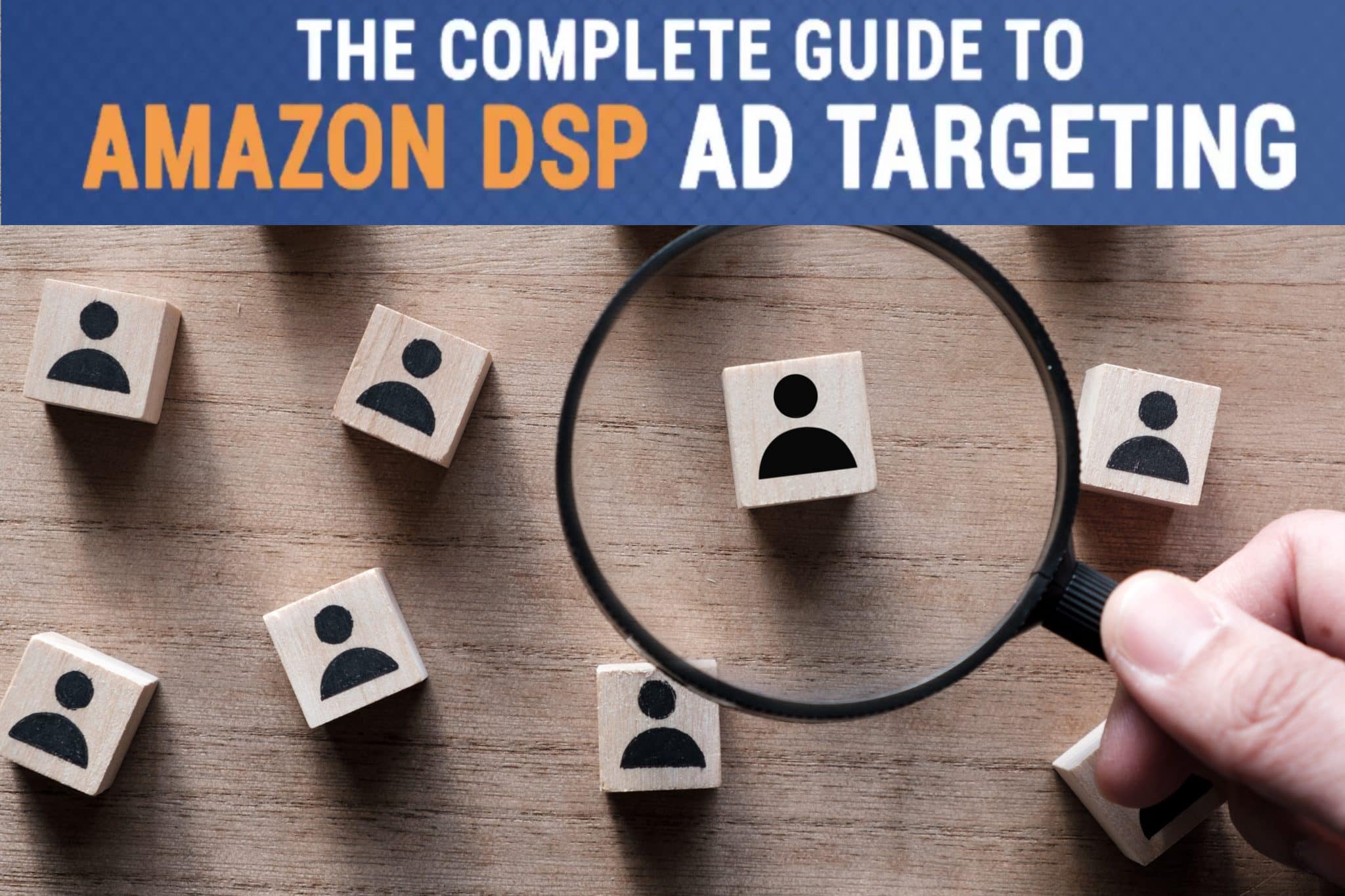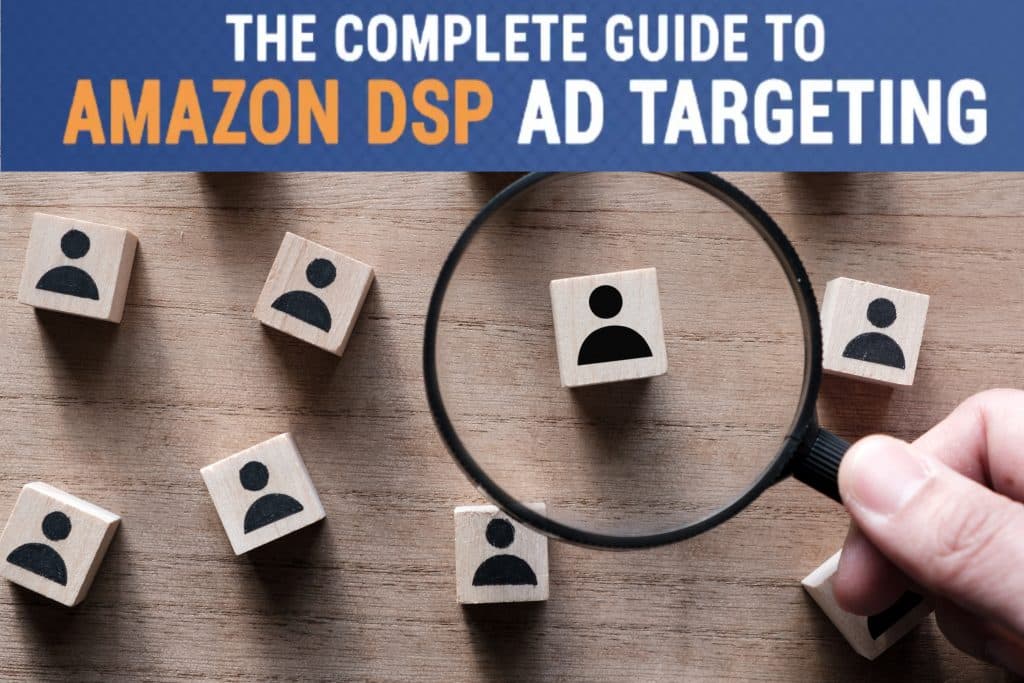 Amazon DSP Ad Targeting: 2021 Master List [Infographic]
Your brand has potential, your ads are amazing, and your campaign budget is ready to go—but if you're not launching it on the Amazon DSP, you might be missing the key to your advertising success. With its Demand Side Platform, brands both on and off Amazon can use its unparalleled database to achieve reach and ROI that other major ad platforms could only dream of providing.
Once you learn the magic behind amazon advertising data and how it can optimize your ad targeting, you'll see immediate results that are both budget-friendly and easy to achieve. But what is Amazon DSP? How can marketing on Amazon give brands a better ROI? With so many target audience options, where do you start?
Let's explore the basics of Amazon's DSP, how its detailed targeting options unlock Amazon's marketing data goldmine, and introduce our exclusive infographic: The Complete Guide to Amazon DSP Ad Targeting.
The Amazon Demand Side Platform Explained
The Amazon Demand Side Platform (DSP) enables advertisers to programmatically purchase targeted Desktop & Mobile Display ads, In-stream Video & OTT ads, and Audio ads both on and off Amazon. Often referred to as "the DSP" by professionals, it is not a new Amazon platform by any means. But thanks to the company's unique customer insights, its capabilities make it stand out from other DSP marketing platforms. 
*Note: Amazon's Demand Side Platform has the same abbreviation as their Delivery Service Partner Program, but they're two separate entities.
What is a Demand-Side Platform?
On a Demand-Side-Platform (DSP), advertisers create an ad campaign, define their target audience(s), and their bidding price. As a user visits a site, an ad impression is put up for auction by the publisher. In a matter of milliseconds, algorithmic software selects advertisement bids most relevant to that user, and the highest ad bidder wins.
There are hundreds of millions of impressions happening simultaneously from numerous publishers, so you don't need to place high bids to ensure your ads are displayed. This makes DSP advertising a scalable, cost-effective way to reach high-quality audiences and maximize ROI.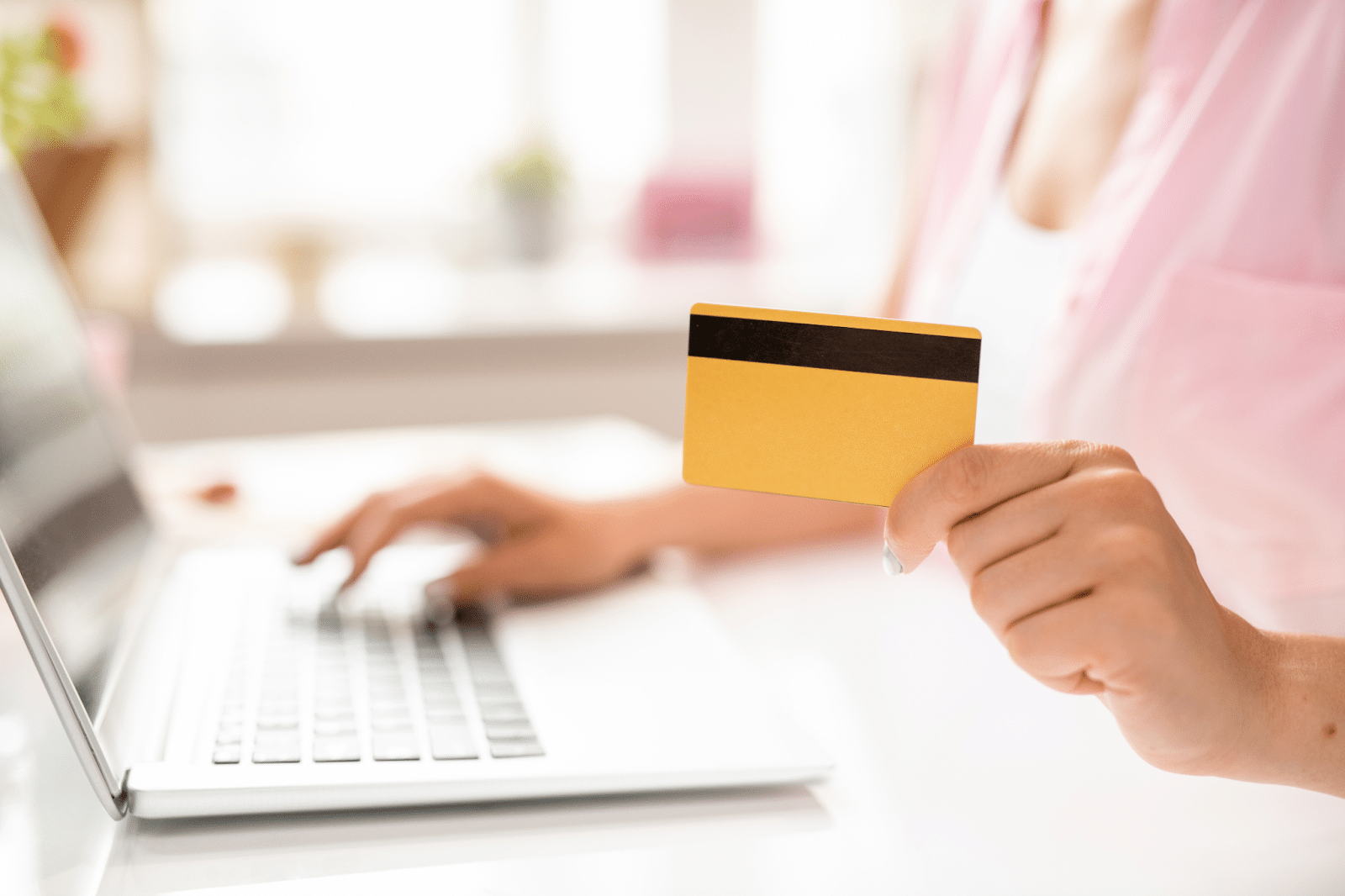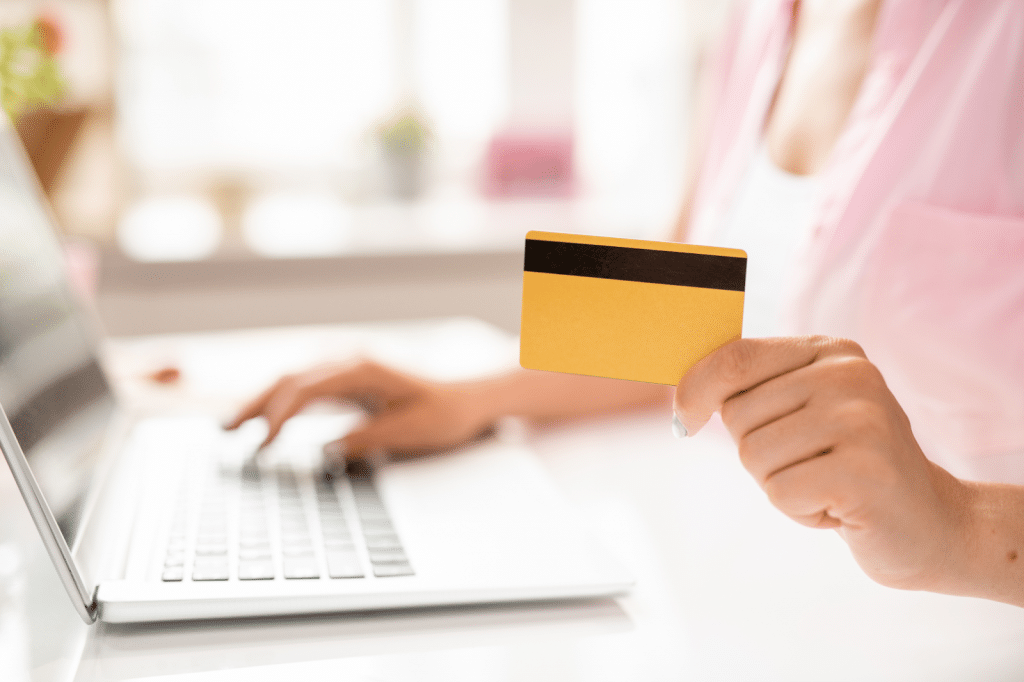 Who can use Amazon DSP Advertising?
Any company, seller, or brand that focuses on digital marketing can use the DSP regardless of whether they are a vendor on Amazon. Better yet – DSP ads on Amazon can play a part in any part of the sales funnel, from brand awareness to purchase. This combined with its scalable nature means that whether you're a small brand or large company, you can take advantage of the ad platform – including its unbeatable target audience data – to optimize your reach and maximize sales.
The Amazon DSP program for advertising offers two options for sellers: 
Enterprise Self-service: Suitable for large companies with their own dedicated advertising team, or small businesses using the DSP's creative ad templates.
Amazon Managed Service: The best option for brands consulting an experienced Amazon advertising agency to create their campaigns. 
Where can DSP ads be placed? 
DSP ads can reach audiences far beyond Amazon.com. This is its main differentiator between Amazon Sponsored Ads, Product Display Ads, or Sponsored Products offered via the Amazon Ad Console. In addition to Amazon.com, DSP ads can be placed on affiliate platforms such as Kindle Apps and FireTV as well as third-party publishers like Google, Spotify, and popular news sites. 
DSP Audience Targeting: Profiting from Amazon's Data Goldmine 
What makes the Amazon ad system so powerful, exactly? It's all about the data. 
Think about it: Google perceives people may be interested in your brand or product based on search history. Facebook decides who fits in your target audience based on likes and follows. But only Amazon knows exactly what people buy in such intimate detail.
On their own, cookies, search history, and social media activity are the fingerprints of target audience detective work: Amazon's first-party consumer data is DNA evidence. 
By investing in its advertising platforms, the company is essentially cutting the middle man and giving brands direct access to the information they need to target, launch, and measure ad campaigns effectively. It's no wonder Amazon marketing services are quickly gaining traction in the digital ad market.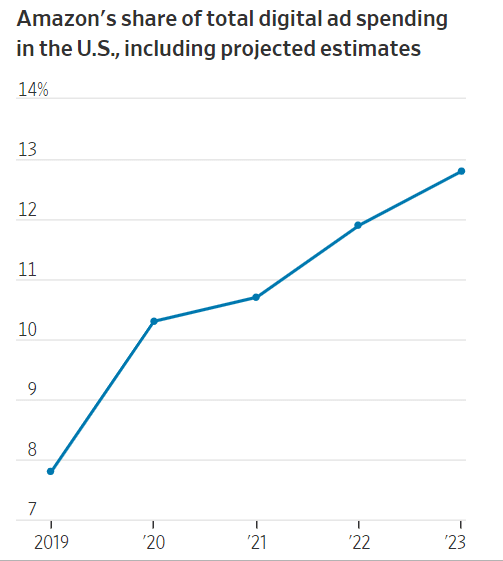 Source / wsj.com
The eCommerce giant is expected to account for 50% of the entire market this year, and its collection of first-party data is only expanding. In the meanwhile, big players like Google and are phasing out the third-party data their ad platforms rely on. Needless to say, Amazon knows its consumer data is valuable—you can't make use of it outside of their ad platforms. The DSP is one of the few Amazon marketing services that allows you to access the company's data goldmine regardless of whether you're an Amazon seller or if you're ads or on their site or not. 
The Importance of Targeting Options for Amazon DSP Ads
Another key differentiator between Amazon Sponsored Ads and the DSP is the new Amazon platform has custom audiences. The DSP has an overwhelming amount of audience targeting options to account for how well the Amazon advertising platform knows your potential customers. Audience targeting is a key part of turning the company's data goldmine into your personal profit-maker. It also makes audience research even more important when making a campaign with Amazon ad services.
There are a few helpful features the DSP includes to make this aspect of campaign creation a bit easier. For example, sellers can use their ASINs as well as competitor ASINs to help find the best audiences for retargeting. Overlap reports can also help you find 30 audiences with similar consumer behavior to a target audience that brought you good results. Audience insights is another helpful tool that can help you refine your audience(s) and make your campaign bring better results.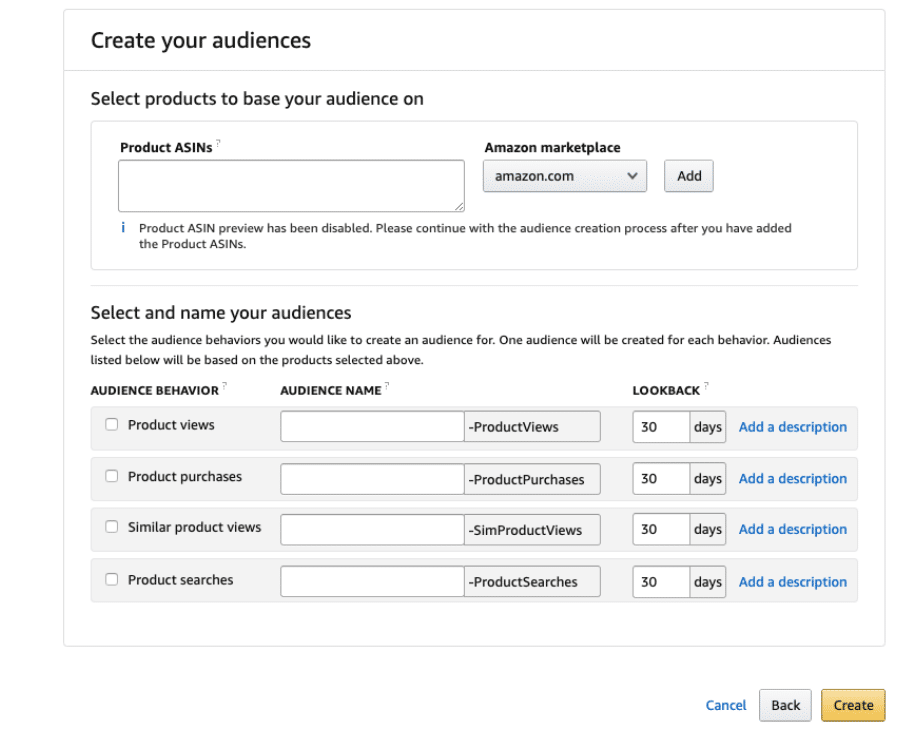 Source: adbadger.com
The Complete Guide to Amazon DSP Ad Targeting Options [INFOGRAPHIC]
You can't take full advantage of targeting options for this Amazon ad system if you don't have an easy way to view and categorize all of them, however. That's why as a proud partner agency of Amazon, we put our experts to work collecting and compiling all of them into a single source for you to enjoy, share and make killer campaigns out of. Enjoy! 
Request Printable Version
Request a FREE printable version of the infographic and we'll email it right now. Yay!

The targeting options on the DSP are expansive, but for good reason. Amazon is sitting on a golden egg of consumer data that's only becoming more beneficial over time. With this complete guide, you can use the DSP's data and its targeting options to lead the algorithms in the right direction, saving you money while building a successful Amazon marketing strategy. 
Ready to Start Your Winning DSP Ad Campaign?

 
Selecting proper targeting options helps lay the foundation for a successful ad campaign on Amazon's ad platforms, but it's not everything.
If your ad isn't captivating, your website's landing page isn't up to par, or your budget didn't match your campaign goals, your ads can still fall flat.  Now that you know all about Amazon's targeting options for its DSP platform, get some inspiration from these 13 Amazon ads and their winning game plans to make sure your campaigns are click-worthy.

Want expert advice to improve your Amazon ads? You don't have to learn the ins and outs of the platform alone—our digital advertising professionals are here to help. Call 844-236-4686 x2 or contact our team to speak to a friendly AdvertiseMint specialist and create a winning ad strategy on Amazon, Facebook, TikTok, Instagram, and beyond.