An eMarketer study found that consumers will spend not only on others but also on themselves this holiday season. According to the study, consumers plan to spend approximately $430 on gifts and a total of approximately $794 on non-gifts and experiences, such as concert tickets, restaurants meals, and vacations.
Emarketer's study captures the practice of treating oneself (treat "yoself" as youths would say), a prevalent practice among millennials aged 18 to 34. When people treat themselves, they buy items or experiences to relieve stress or to indulge. One may decide to treat oneself after experiencing a stressful week or after facing a difficult day at work.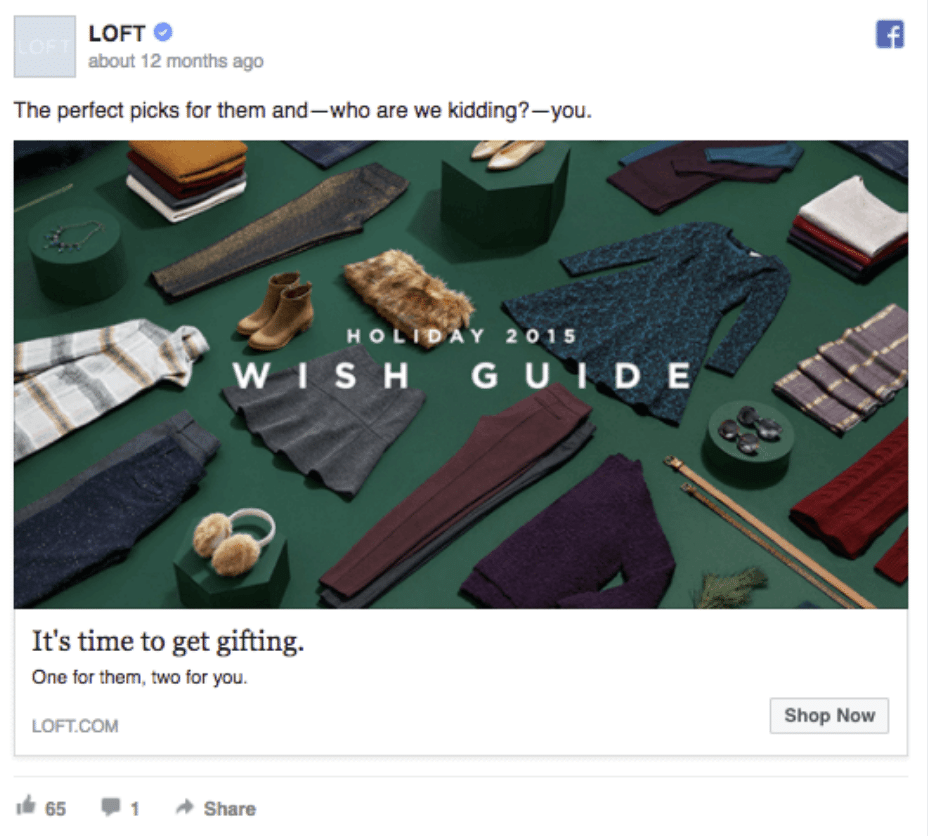 The practice of treating oneself is so prevalent that marketers have aligned their messaging to cater to this need. "Last chance to win yourself an early Christmas pressie," exclaimed a Cadbury ad. "The perfect picks for them and—who are we kidding?—you," says another holiday ad, from Loft. Even Facebook joins in the conversation, advising advertisers to encourage self-gifting as a holiday marketing strategy.
In a society where people are overworked, taking on 40—even 50—hour work weeks, it's no surprise that men and women need to indulge. One 33-year-old marketing professional, for instance, indulges whenever she can to reward her hard work and perseverance during difficult financial times.
"I've been working since I was fifteen and have had to hurdle major financial challenges such as medical expenses and student loans," says Alayna Frankenberry, manager of inbound marketing at BlueSky. "I'm finally at the point where I can afford the occasional splurge. Why not celebrate?"
When asked whether she's buying herself a Christmas present this year, Alayna responded with an affirmative yes.
"My Christmas present to myself will be a plane ticket to Amsterdam and probably some travel splurges."
Emarketer's study not only reflects current culture but also provides advertisers a clue into their advertising strategy: to speak to self-indulgers, to appeal to consumers' desire for gratification and self-care. After all, when consumers shop for the holidays, they shop not only for friends and family but also for themselves.
Comments
comments