Anne Felicitas, editor at AdvertiseMint, Facebook ad agency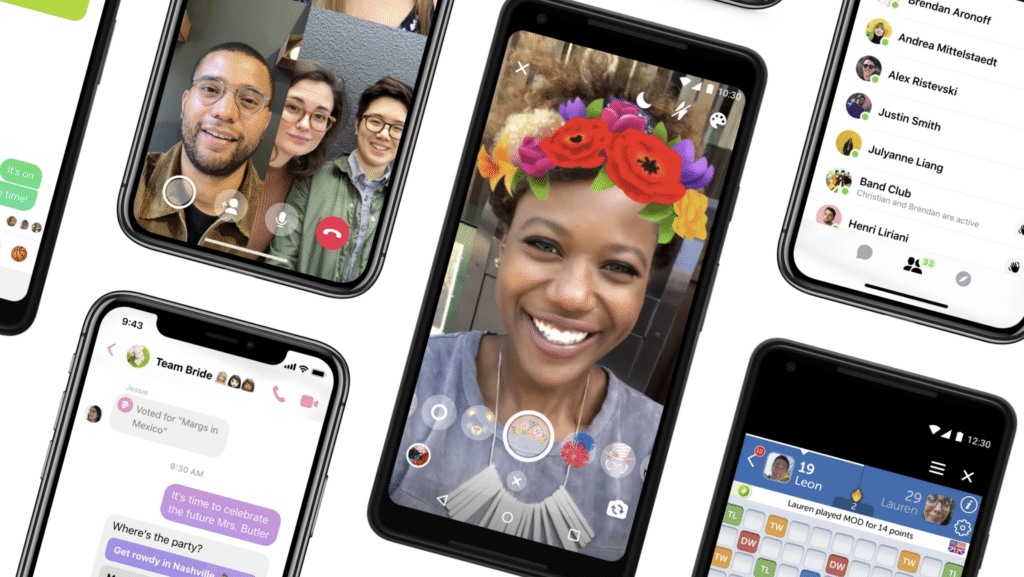 If it ain't broke, don't fix it—right? Not for Facebook.
In a status update, Facebook's head of Messenger David Marcus announced a new and improved Messenger: Messenger 4. Although many may consider Messenger's design and functionality fine as it is, the messaging app released updates that simplify the app and make it appealing to younger users (cough—Snapchat users—cough).
"Really proud of the Messenger team for releasing the new simplified, streamlined, better-in-all-ways Messenger," said Marcus in his Facebook status update.
The new Messenger, according to the Messenger News post, has reduced number of tabs. Rather than nine, Messenger now has three. One for conversations, one for contact lists, and one for groups.
The first tab, dubbed Chats, contains one-on-one conversations and group chats with friends. The second, People, contains a friends list that users can scroll through to see who's online to chat (you up?). The third—given a familiar name that recalls a feature of a rival app (Snapchat)—Discover, contains business accounts, games, news, and more.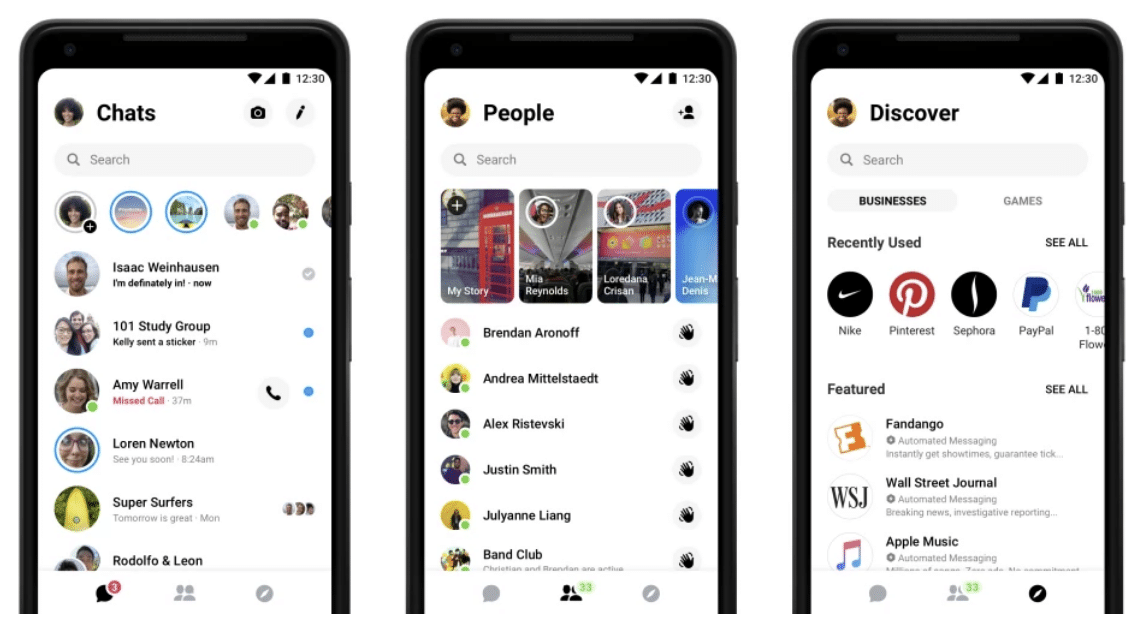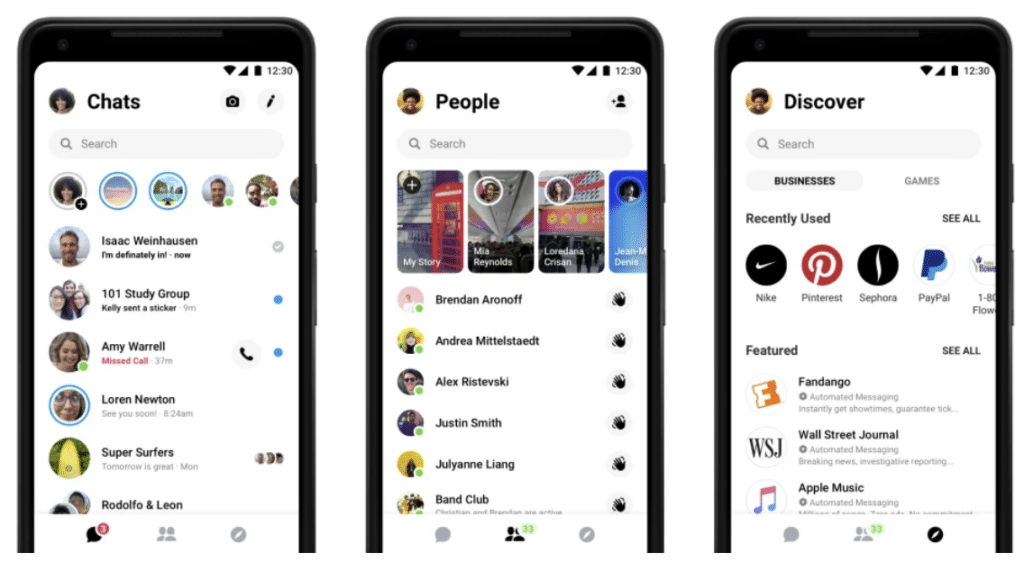 With the functional updates come the impractical, meant to excite younger users. Located at the top-right corner of the screen, Messenger 4 has a camera for selfies, likely aimed at attracting Instagram and Snapchat fans. It also has a more colorful design. The app has a new color gradient feature that allows users to change the color of their message bubbles "to reflect [their] mood and topic of conversation," bubbles that change hues as they scroll.
While some Messenger fans approve of the changes (Looking forward to trying this out! So much fun here), some don't.
"Have you considered not forcing a list of stories at the top that I've never used and didn't ask for?" commented one displeased Richard Lawler, Engadget's senior news editor.
The Messenger 4 updates, rolling out now, will come in phases. The first phase includes the aforementioned features, and the second phase will include dark mode and a new interface that reduces screen glare. Maybe Lawler will find the second phase's update more appealing.
Written by Anne Felicitas, editor at AdvertiseMint, Facebook ad agency
Comments
comments