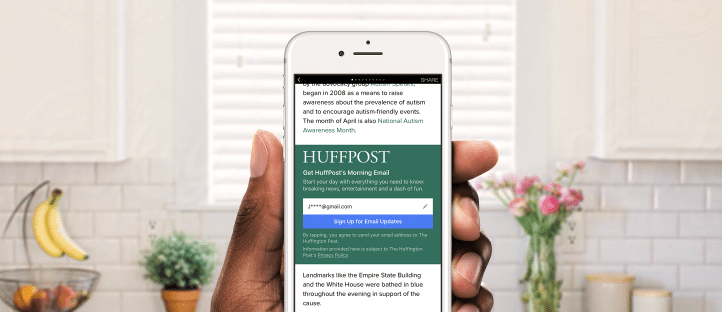 As if the emphasis on fake news wasn't enough for news publishers last year, recent data uncovered by Taboola indicates that US consumers' time spent on publisher sites dropped in 2017.
According to Emarketer, the average amount of time spent on publisher sites began at 2.09 minutes in the first quarter. But after a very slight rise in Q2, the average session dropped again and eventually landed on 1.90 minutes in Q4.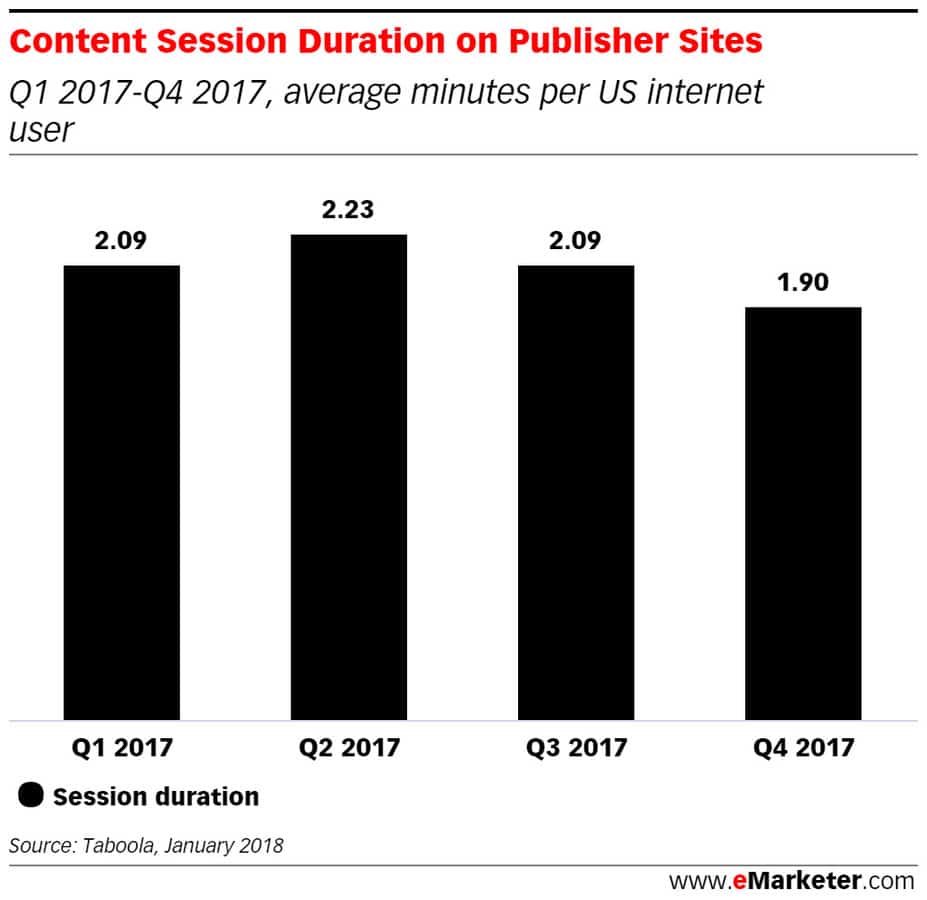 It comes as no surprise that Emarketer also reported that consumers spent more time reading news content on social media platforms last year. So it was only natural that publishers fell in line with that pattern by presenting news through social media.
Difference in Devices
Taboola also broke down its findings based on device. Data indicated that users spent an average of 1.90 minutes when visiting a publisher site on their smartphone. However, the average was higher, at 2.62 minutes, when users were on their desktops.
Interestingly, the average time spent rose for tablet usage in 2017, from 1.81 minutes in Q1 to 1.92 minutes in Q4.
What Publishers Need to Do
Rather than using social media as a news distribution channel, if publishers want to drive traffic to their sites, they may have to tweak their strategy enough to drive that traffic. Otherwise, consumers are only going to view the content that publishers are putting out there without leaving their social feed, which does little to progress in the business sense. One of the many ways media publishers can drive traffic to their sites is by capitalizing on the rise of video engagement.
Comments
comments