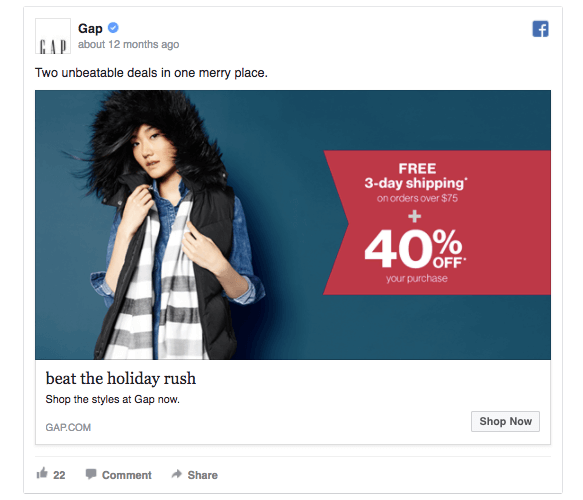 Although it comes as no surprise that shoppers will make more purchases online than in store during the holidays, the transition may be at a quicker pace than originally predicted.
According to a recent survey conducted by The NPD Group, US shoppers said that approximately 40 percent of their shopping for the 2017 holiday season will be online. That number, according to eMarketer, is up from one-third this time two years ago. While brick-and-mortar shoppers only expect to spend $467, online shoppers intend to spend an average of $793 during the holidays this year.
Holiday e-commerce sales have incrementally increased at a consistent rate since 2013, according to eMarketer's calculations, with eMarketer previously predicting e-commerce sales making up 11.5 percent of all sales (not just gift sales) made during the holiday season. However, it appears as if holiday e-commerce sales will outperform previous expectations.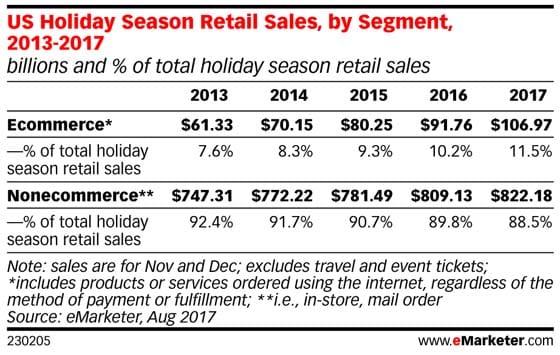 In preparation for an e-commerce-driven holiday shopping season, stores are beefing up their online campaigns. Walmart, for instance, is focusing on online sales with their brick-and-mortar stores primarily marketed for pickups and returns.
E-commerce hotspots like Amazon and eBay are expected to be on the high receiving end of online sales during the 2017 holiday season.
What This Means for Marketers
The holidays are just around the corner—the time to push online sales in time for the e-commerce rush is now. Customers have spoken, and stores that present a polished online shopping experience catered to the online shopper will reap the benefits of the 2017 holiday season.
To help you prepare for the holidays, read 4 Ways Advertisers Can Prepare for the 2017 Holiday Season.
Comments
comments