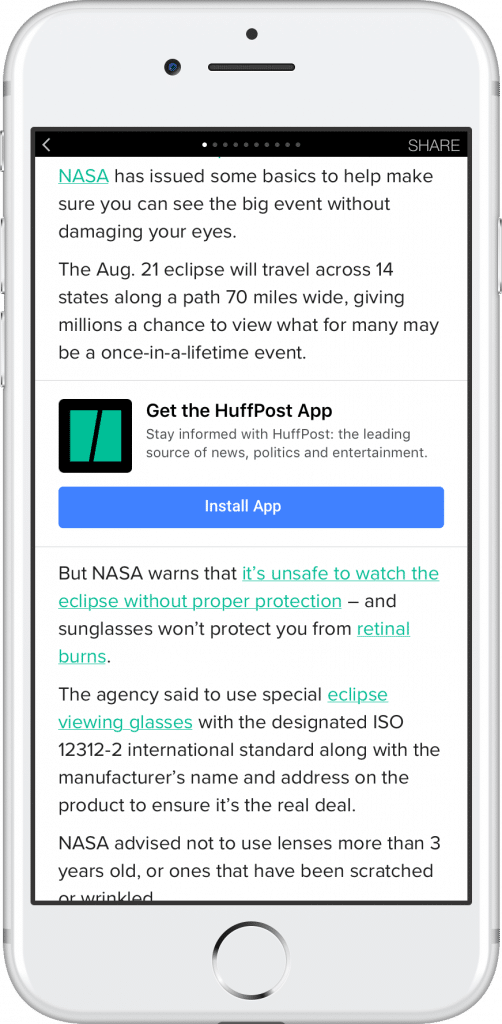 The bond between Facebook and publishers continues to grow stronger, as is evident in the platform's latest app install CTA (call-to-action) for Instant Articles. Facebook rolled out the new unit last week.
This new CTA unit allows publishers that use Instant Articles to promote their mobile app. With the new unit in place, users will come across a prompt to install the publisher's app while reading the article.
Included in the unit are the publisher's icon, a customizable headline, and text that accompany a blue "Install App" button. When tapped, the button redirects users to the app's product page.
Publishers also have access to performance insights to track responses to the CTA, as with other CTAs in place.
The Instant Articles News announcement said the new CTA was created as a result of feedback shared by publishers wanting to drive more mobile app installs. Testing has indicated better relationships and communication between publishers and their loyal readers.
"We're always looking to improve Instant Articles," shared an Instant Articles News post. "And we're committed to working closely with partners to identify more impactful opportunities to extend publisher value on Facebook."
How to Create App Install CTA
Before you proceed, your app must be added to Facebook and must be accessible through your Instant Articles' managing page, which must have an active Facebook Business Manager account. Also, your page's Facebook app must link to an iOS or Android mobile app.
Step 1: Navigate to your Page, and go to "Publishing Tools."

Step 2: Under the "Instant Articles" heading, select "Call-to-Action Units."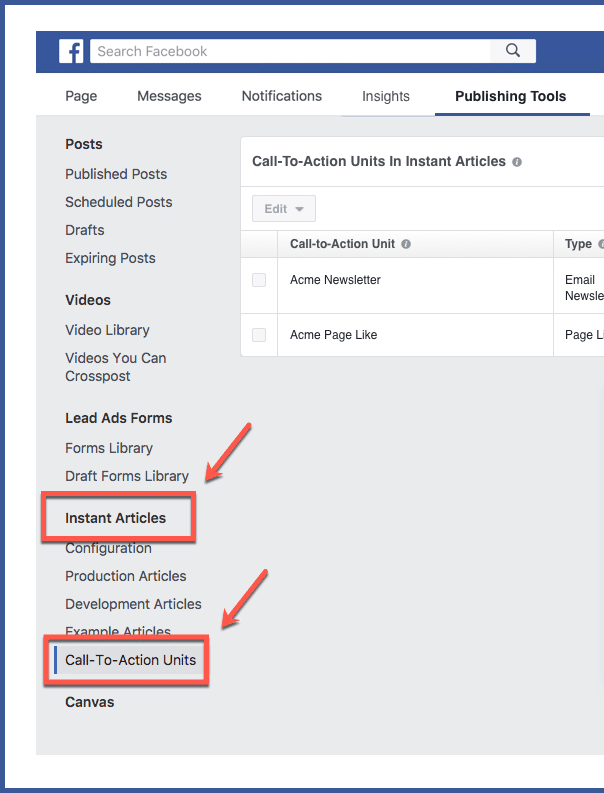 Step 3: Select the "App Installs" objective.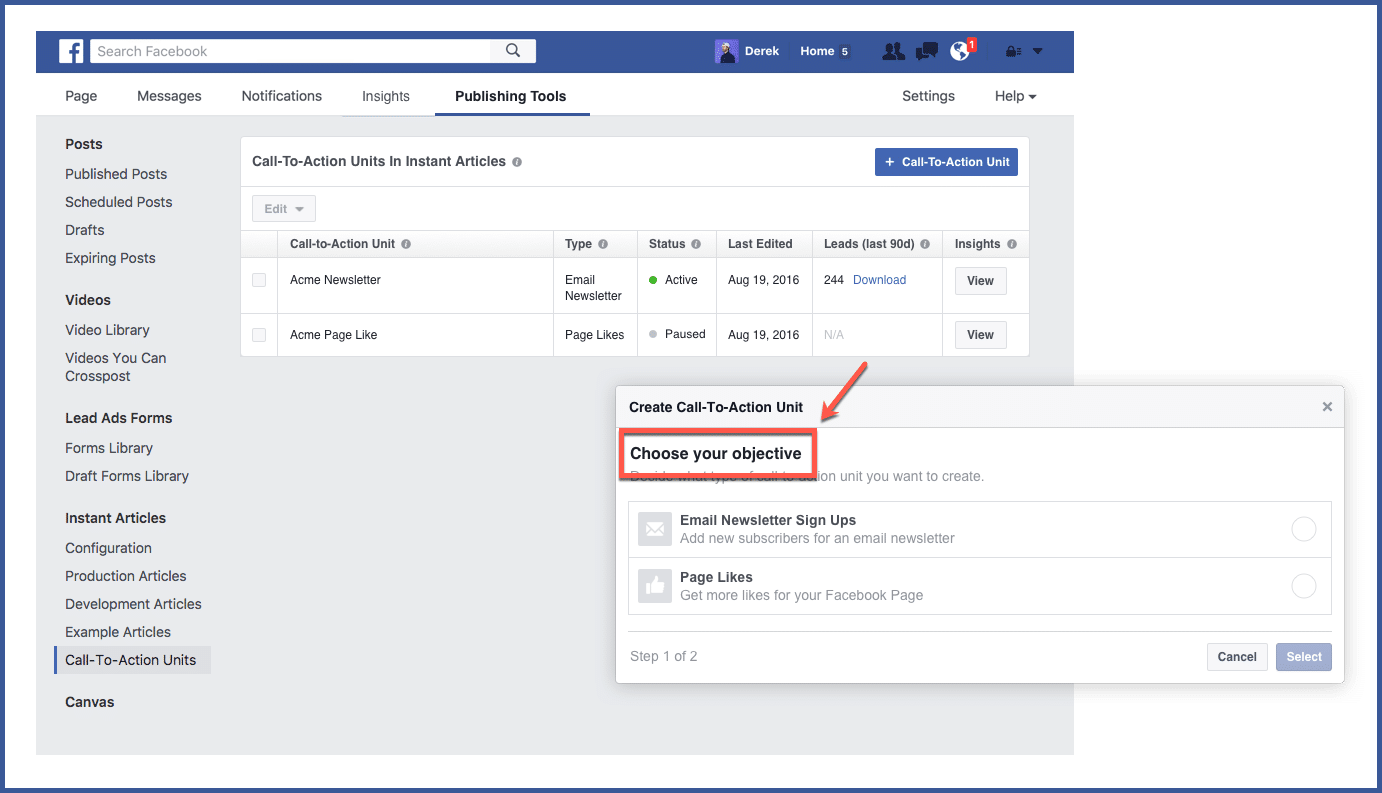 Step 4: In the "Create Call-To-Action Unit" window that opens, enter a unit name, headline, and body text to appear with your CTA unit.
Step 6: Choose your app from the drop-down menu.
Step 7: Select "Create."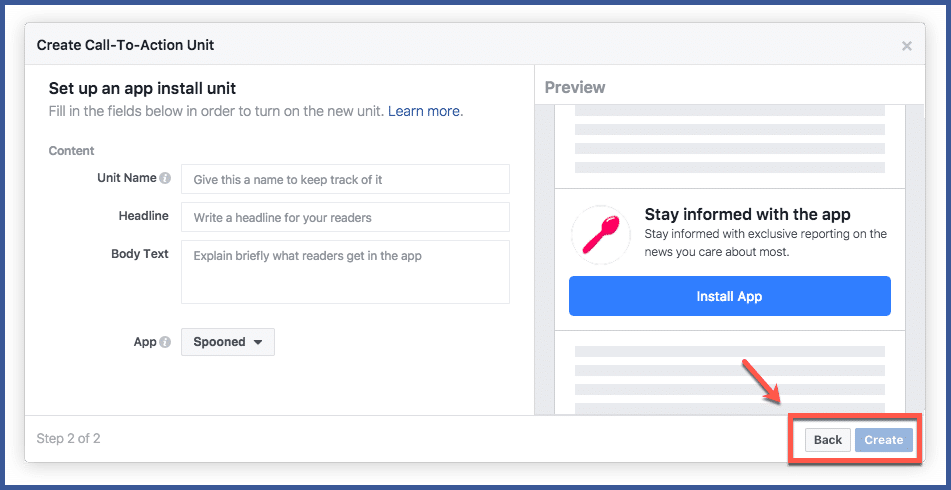 Are you happy with the new App Installs CTA unit? Tell us what you think in the comments section below.
Comments
comments