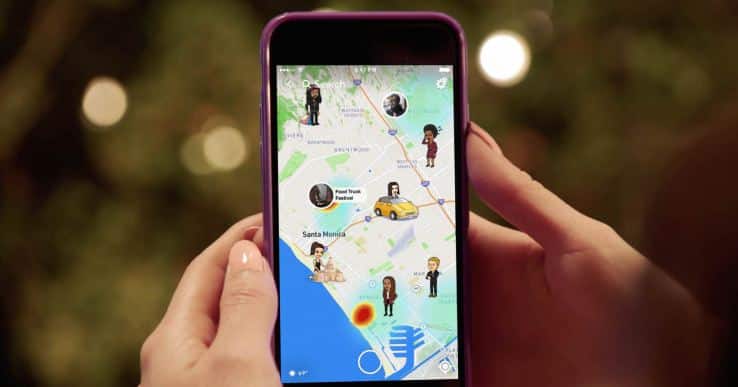 Location targeting is growing as a key function for any ad marketing agency, and Snap Map just rolled out to make the process even easier.
Snap Map—Snapchat's newest feature—allows users to share their current location with other users. Friends can view locations on a map, which updates each time you open the Snapchat app. Available on both iOS and Android, Snap Map encourages users to share their activity in real time, which means more exposure for businesses.
Snapchat is delving into the location game, putting it in the running against features such as Instagram's Location Stories and Facebook's Store Visits.
How Advertisers Can Benefit From Snap Maps
Snap Maps is very similar to Facebook's Store Visits objective, which drives customers to the nearest brick-and-mortar store or place of business. Businesses can direct ads to potential customers based on users' location sharing data, optimizing location targeting for a campaign.
Additionally, advertisers can view "heat" colors on Snap Maps, which indicate a location's density for Snap uploads. Advertisers can use the data to determine what the latest Snapchat fad is and develop campaigns accordingly. If the density is particularly high near an advertiser's place of business, it can also provide a great opportunity to direct ads to a large number of nearby users in real time.
Snap Maps to Compete With Facebook Store Visits
The Snap Maps feature foreshadows the coming of Snapchat ad formats specifically designed for driving store visits as Facebook currently does.
Currently, Facebook allows creatives to develop ads with location-based relevance for users in the general vicinity of the business's store(s). Snap Maps is a perfect contender for similar abilities, so it's likely that this newest Snapchat feature is a precursor to store-visits ad formats to come.
Although it isn't 100% certain at the time of writing this post, advertisers will likely have the opportunity to pay Snapchat to have their business or event visible on Snap Maps.
The lines are blurring between offline and online experiences, and location plays a significant role in that balance. As a business, it's vital to have a solid footing in each reality, or else risk being blurred out completely.
Comments
comments