For months advertisers have anxiously awaited the roll out of iOS14, which includes a capability that allows Apple users to disable data tracking. The update is finally here.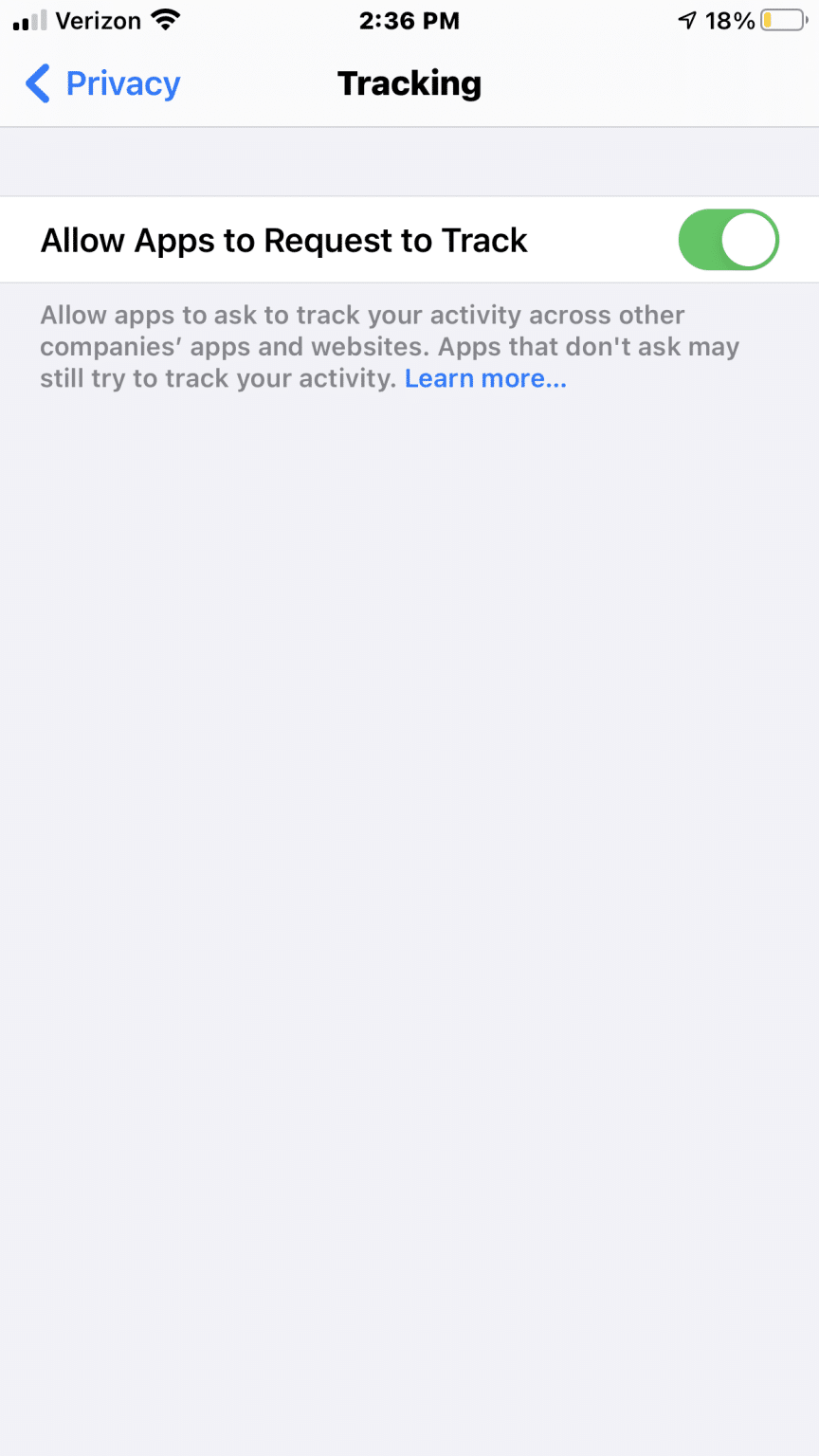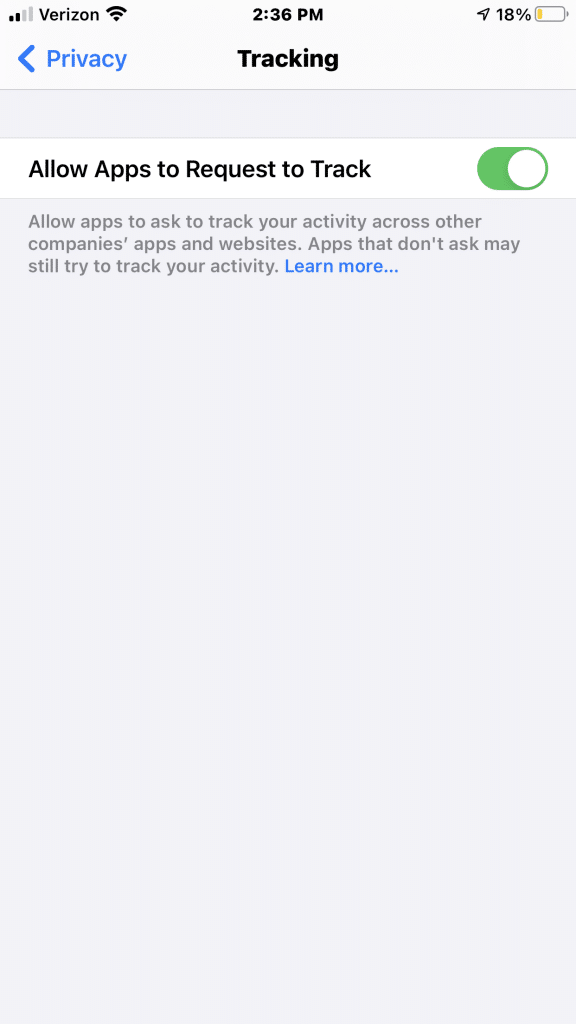 Joshua Hansen / AdvertiseMint
To find this update, users need only to follow these steps:
Open the settings app.
Navigate to the "Privacy" tab.
Click it.
Navigate to the "Tracking" tab.
Click it.
Click the toggle button next to "Allow Apps to Request to Track."
Facebook has already been rolling out updates to ad targeting in anticipation of the iOS 14 update. These roll outs, which started in the middle of January, have caused a few problems in the ad system, including a momentary loss of ad data for several hours.
Facebook will likely continue to roll out more updates as the ad system adjusts to iOS14.
Comments
comments