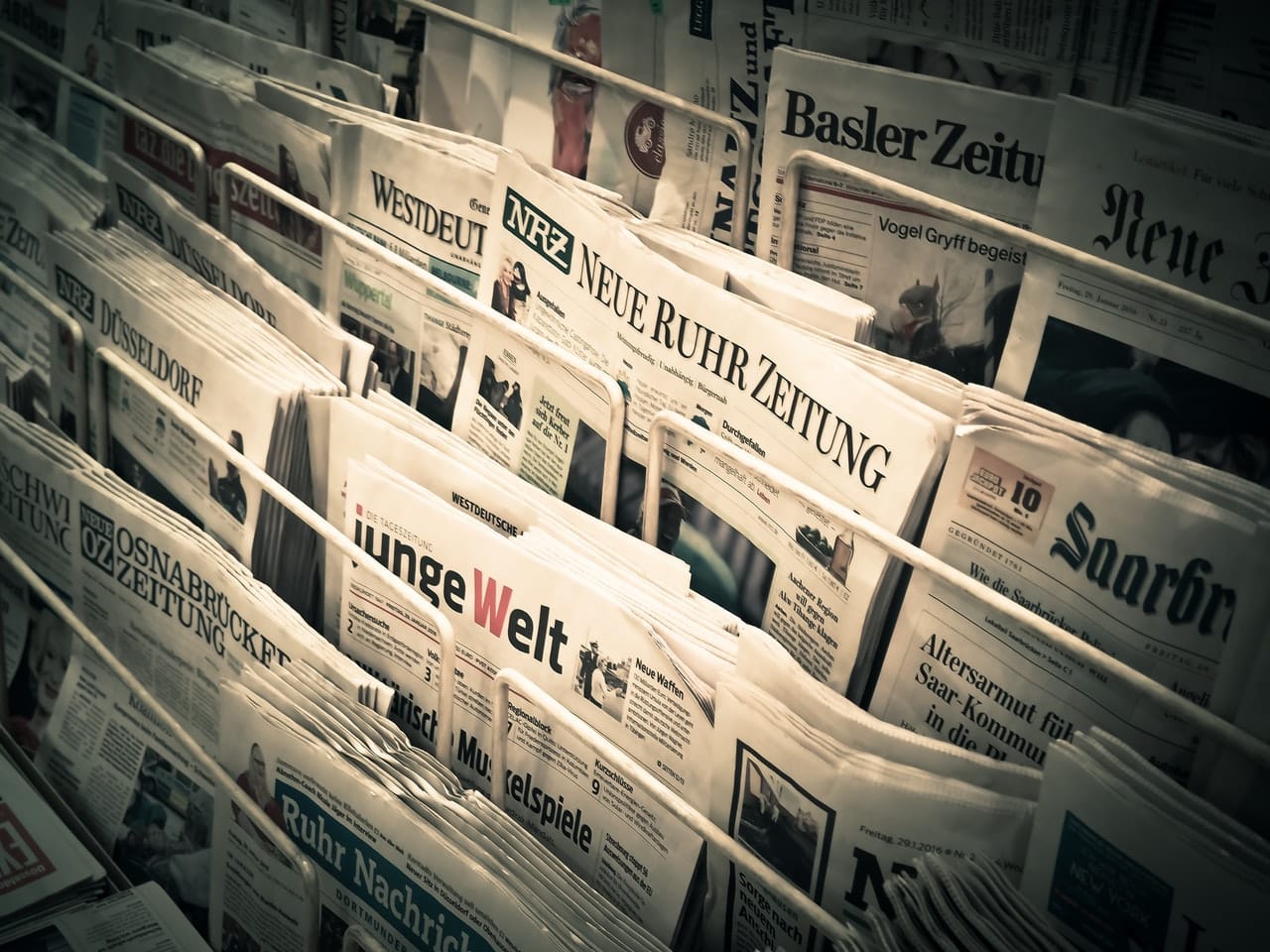 Long is better than short, it seems, according to a recent analysis of branded content. Polar, a technology provider for branded content, collected data from publishers such as Oath and Gannett and discovered that headline length was a key performance indicator (KPI). It found that clickthrough rates were higher for branded content with longer headlines than those with shorter headlines.
Findings
First, the number of characters in a headline made an impact on CTRs (clickthrough rates). For headlines between 90 and 99 characters, the CTR was 0.43 percent, much higher than the shortest measured length of 10 to 19 characters at 0.12 percent.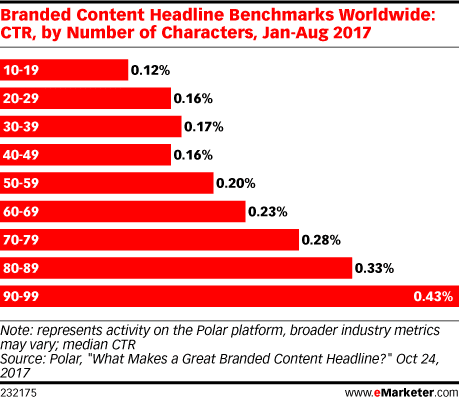 Second, the analysis found that headlines containing more words performed better than those with fewer words. Headlines with 16 words received a CTR of 0.33 percent, a jump from the 0.14 percent for four-worded headlines. Additionally, headlines containing numbers and special characters were found to produce better CTRs than those without.
Lately, readers have been favoring longer text length over shorter text length. It's no wonder  Twitter is testing longer Tweets.
Comments
comments