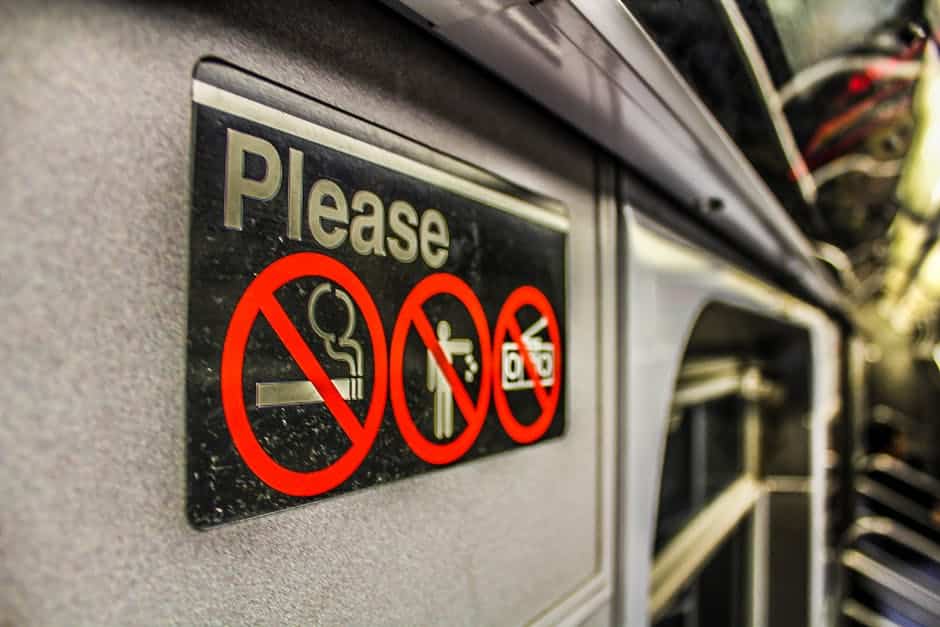 Earlier this month, it was discovered that a private Facebook group called "Marines United" dispersed explicit photos of female marines. The marines scandal, which is currently under investigation, leaves us frightened for our privacy, as well as our well-being on social media. How can we protect our children from cyberbullying, exploitation, assault, and violence? How can we protect ourselves from impersonation, among other privacy breaches?
Rest assured, as soon as Facebook discovers that someone has violated its community standards, it will take action. Here are the 11 forbidden Facebook posts and activities that will get you in trouble that an ads agency like us is well aware of.
1. Direct Threats
Facebook will remove posts or comments that contain credible threats of physical and financial harm, vandalism, and theft. Facebook considers an offender's physical location (such as violent or unstable regions) and public visibility when determining whether a threat is credible.
2. Promotion of Self-Harm and Suicide
Facebook forbids posts that promote or encourage suicide or other types of self-harm, including self-mutilation and eating disorders. Additionally, Facebook removes comments or posts that attack survivors of self-harm or suicide, whether this attack may be said in earnest or in humor. Facebook, however, does allow posts that inform and educate people about self-harm and suicide.
3. Support for Dangerous Organizations
Facebook will remove posts that support and praise terrorist, criminal, and violent groups or leaders. However, Facebook welcomes discussion and commentary on these subjects if people discuss those issues politely and respectfully.
4. Bullying and Harassment
Although Facebook welcomes open discussion or criticism on public figures and celebrities, it does not tolerate posts that degrade or shame private individuals, or people who have neither gained news attention nor the interest of the public by way of their actions or public profession. Below are the posts and activities Facebook forbids:
Pages that identify and shame private individuals
Images altered to degrade private individuals
Photos or videos of physical bullying posted to shame the victim
Sharing personal information to blackmail or harass people
Repeatedly targeting other people with unwanted friend requests or messages
5. Attacks on Public Figures
Although Facebook encourages discussion and criticism of public figures and celebrities, it removes credible threats and hate speech targeting public figures and celebrities as it does for private individuals.
6. Criminal Activity
Facebook will remove posts that celebrate criminal activity, including activity that causes financial damage to people or businesses and physical harm to people, businesses, or animals. If Facebook suspects a genuine threat to an individual or to public safety, it will alert the police.
7. Sexual Violence and Exploitation
Facebook removes posts that promote sexual violence and exploitation, such as child exploitation and sexual assault. It also removes images and videos that portray acts of sexual violence, as well as explicit images and videos shared without consent.
Below are several examples of sexual exploitation:
Solicitation of sexual material
Sexual content involving minors
Threats to share intimate images
Offers of sexual and escort services
Prostitution
Sexual massages
Filmed sexual activity
If necessary, Facebook will submit these contents to law enforcement.
8. Promoting Offers of Regulated Goods
Facebook removes posts that sell or promote prescription drugs, marijuana, firearms, or ammunition. Additionally, Facebook will not allow you to sell regulated goods using its payment tools (i.e. Messenger).
9. Violence and Graphic Content
Violent and graphic content are removed if posted for sadistic pleasure or glorification. It is condoned, however, if content was posted to raise awareness or to condemn such acts.
10. Hate Speech
Facebook removes hate speech, or content that directly attacks people based on their race, ethnicity, national origin, religious affiliation, sexual orientation, sex, gender, gender identity, disabilities or diseases. However, Facebook allows posts that examine hate speech for the purpose of awareness, education, humor, satire, and social commentary.
11. Nudity
Facebook restricts nudity because it considers people's age (teens as young as 14 can register for a Facebook account) and sensitivity to that type of content. Facebook will remove photographs of genitalia, buttocks, and breasts with exposed nipples. However, images of breastfeeding women and post-mastectomy breasts and paintings and sculptures depicting nudity are condoned.
Although Facebook removes content that violates its community standards, it's important to know that it does not actively police forbidden content. Rather, it depends on reports from its users, a dilemma which the marines scandal exemplifies: the page, which contained hundreds of explicit photos for thousands of marines, has existed for quite sometime until a group member reported it. Thus, to protect yourselves and others from a privacy breach, you must report forbidden content or activities you see on Facebook.
Were you familiar with these 11 forbidden Facebook posts before reading this article? Leave your comments below or share this post to friends.
Comments
comments