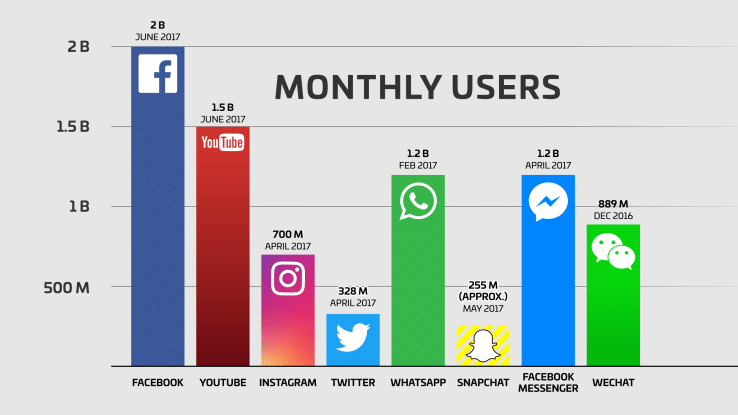 The numbers are in, and it's official: Facebook is the largest social network app with two billion monthly users. Yet it feels like only yesterday that the network first launched and became a major hit across the younger generation. (It was, in fact, thirteen years ago.)
To celebrate the major milestone, Facebook invites users to create a "Good Adds Up" video to share.
The only social apps that come even close to Facebook's number of logged-in users are YouTube at 1.5 billion and Facebook Messenger and WhatsApp, which Facebook owns, each at 1.2 billion.
According to TechCrunch, average usage of the Facebook app amongst existing users remains strong. Sixty-six percent of Facebook's monthly users return each day now compared to fifty-five percent when it hit one billion.
Looking Out For the Greater Good
A likely contribution to Facebook's ongoing success is Mark Zuckerberg's continued goal to improve the social network experience. For instance, he's gone on a listening tour, conducting user research across the country. Additionally, the network recently changed its mission statement to "give people the power to build community and bring the world closer together." This newly defined mission is the driving force behind Facebook's new features. For example, the new questionnaire Facebook groups can now use to screen pending members fosters a productive and safe online community.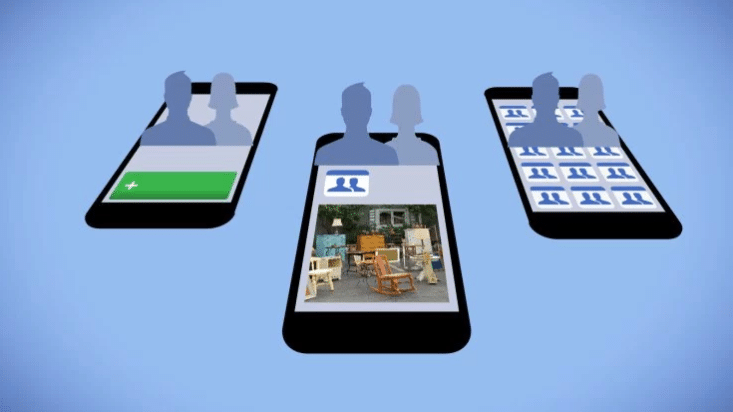 As such a major influencer across the globe, Facebook recognizes its massive responsibility to make the world a better place. A significant challenge to overcome has been the issue of cyberbullying and its prominence across the network. However, Facebook fights fire with fire, taking strides to openly communicate about the issue, bringing it to light so as to start a conversation that looks out for potential victims through increased safety measures.
With great power comes great responsibility. Perhaps Facebook is an example of what a real-life superhero should be. Looking out for the greater good, recognizing personal flaws, and always striving to improve our quality of life.