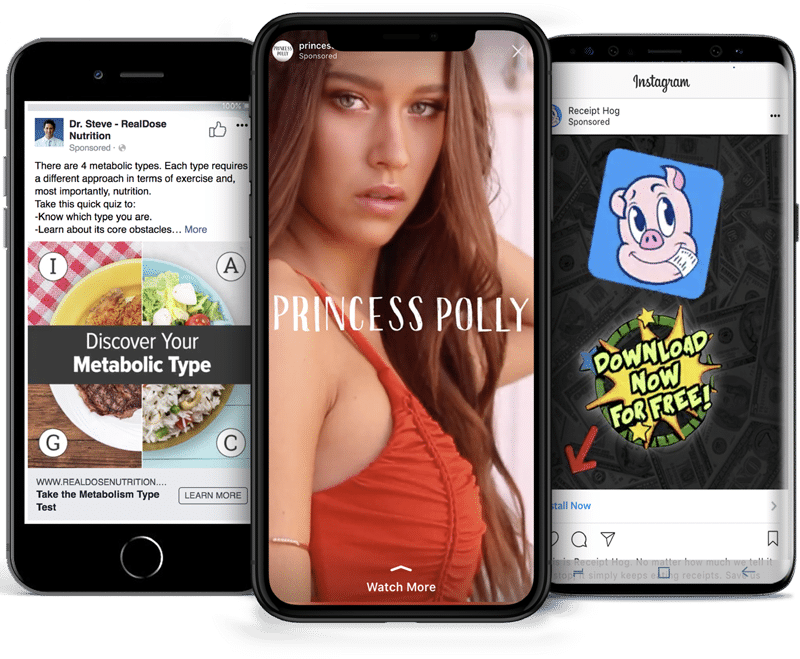 The best kind of ad is one that tells a compelling story. It captivates its intended audience in a short span of time while also establishing brand or product information that will leave a lasting impression. It's stunning, informative, and clever.
That's why Instagram Stories is such a crucial and practical format for advertising. It allows you to accomplish all of these qualities in a way that makes your ad more than just a selling tactic; it makes it an experience.
For those of you who are not familiar with the format, Instagram Stories are full-screen visuals, either static or video, that you can view and share within a lifespan of 24 hours (unless you choose to save the Story). They're great for brief, mobile experiences that capture spontaneous moments.
Instagram Stories is certainly a very popular form of social networking and consumerism that continues to grow. For one, the format has over 300 million daily active users, and according to recent studies commissioned by Facebook IQ, one in three self-reported daily Instagram users in BR, ID, UK, and the US indicated that ads seen on Instagram Stories positively influenced their interest in a product or brand. Instagram Stories may be one of the most influential forms of advertising in this day and age.
That being said, using Instagram Stories effectively still requires strategy and thoughtful creativity on your part. The aforementioned Facebook studies uncovered valuable insights as to what constitutes an effective Instagram Stories ad, and the findings bear similarities to the findings about mobile feed ads.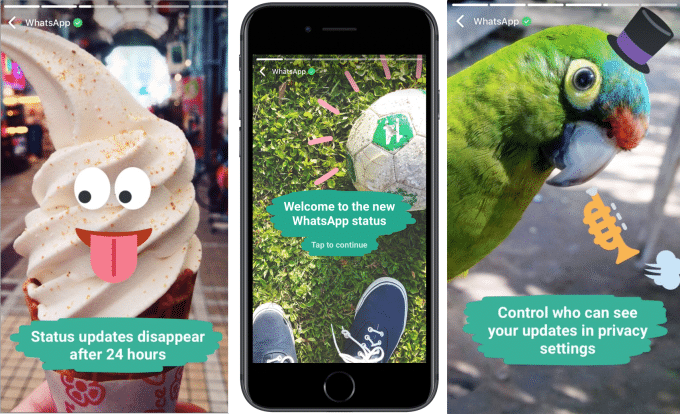 Best Creative Practices for Instagram Stories Ads
To help you make the most effective Instagram Stories ads to benefit your campaign, here are six best practices, compiled using insights Facebook gathered from its studies.
1. Make It Relevant
Facebook found that Instagram Stories ads that perform well, on average, contained content that was relevant. When developing your creative for Stories ads, make sure it's relevant to your product or brand. If you're selling shoes, for example, using pretty visuals of sunsets or tasty meals are not helping the relevance of your ad. You want to include visuals of shoes, of course!
2. Keep It Short
Users don't want to spend a lot of time viewing a Story that's trying to sell them something. Their attention spans are going to be shorter when viewing your ad, meaning you have to make that time frame count. That means establishing branding and showing products early on in the Story. Facebook's studies found that Stories ads that incorporated these two time-sensitive elements performed better than those that didn't.
3. Use Fast Paced Videos
For ads containing more than one scene or clip, edits to make the video faced paced make better ads. Facebook found that top-performing Stories ads, on average, included brief clips with quick scenes.
4. Include Product Demos
You can make users feel confident in your product by showing it in action. Although only half of the ads Facebook analyzed included product demos, Stories that did had better performance results. If you're trying to decide whether or not a product demo will benefit your campaign, the answer is a resounding yes.
5. Optimize for Mobile
In addition to formatting ads specifically for Instagram Stories, you want to keep a mobile-sensitive perspective when putting together the creative. For instance, Facebook found that ads taking too long to communicate key messages performed poorly. Since Instagram Stories is a mobile format, users expect to get to the point quicker. Optimizing for mobile means taking the lifestyle of mobile users into consideration.
6. Experiment
You never know what small tweak could make the difference between a mediocre ad and a successful campaign. Facebook recommends experimenting with different elements, such as filters, emojis, and stickers, as well as video lengths. You may also want to play with different colors, text sizes, and phrasing. Just keep testing different design elements, and when you find something that generates great results, stick to it.
"Stories open a new world to marketers because they come with a new set of creative tools," Kay Hsu, Global Instagram Lead, Creative Shop, says in a Facebook IQ post. "My advice? Design for how people consume and don't be afraid to experiment."
Now that you know how to tackle the Instagram Stories advertising game, you can get to what you do best: telling your story. You do the work, and your audience will listen.