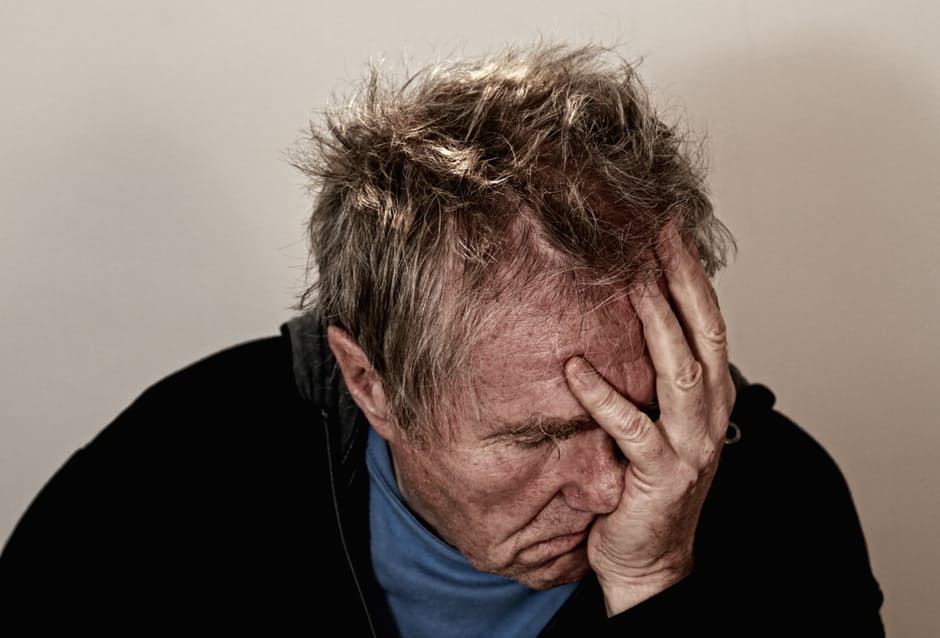 It's frustrating to watch your ads perform poorly for reasons unbeknownst to you. Your ads can fail because of a combination of reasons, from neglecting to A/B test to targeting incorrectly to using the same creatives. Here are the six common reasons why your ads failed.
1. You Only Use Static Creatives
If you only focus on image ads, you're in desperate need of an upgrade. In social media, moving creatives outshine static creatives. In a sea of images, your audience will more likely stop and look at your ad if you use moving creatives such as videos or gifs. (Facebook now allows you to create gif ads). Furthermore, your audience will more likely linger on an ad with moving creatives because it suggests a story: your audience will want to know what happens next.
Granted, videos are more expensive and time-consuming to create. If you don't have the time or the resources to create video ads, create gif ads instead. You can easily create gifs from apps such as Gifboom, Cinemagram, Giffer, and Gif Camera, among many others you can find on your app store.
2. You Don't Advertise on Multiple Platforms
Oftentimes you will spend more if you only serve ads on Facebook and neglect other placements such as Instagram and Audience Network. If you want cost-effective, efficient outcomes, you must advertise across several different platforms. Take the example below. Adam wants to sell shorts with an $80 ad budget. When he advertises on both Facebook and Audience Network, he sells 17 shorts with a $4.71 average cost per shorts.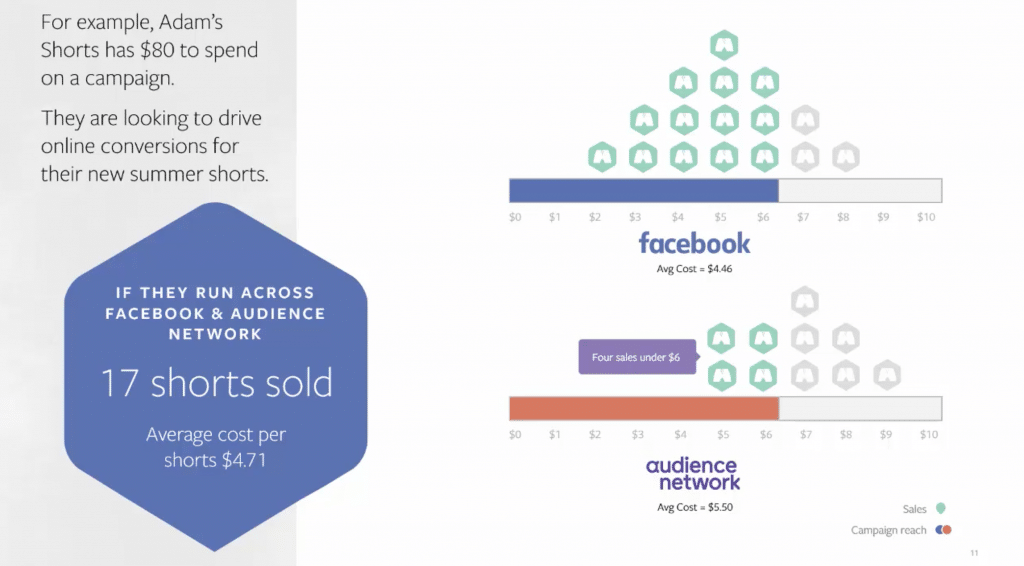 When he only advertises on Facebook, however, not only do the sales decrease but the cost to advertise increases.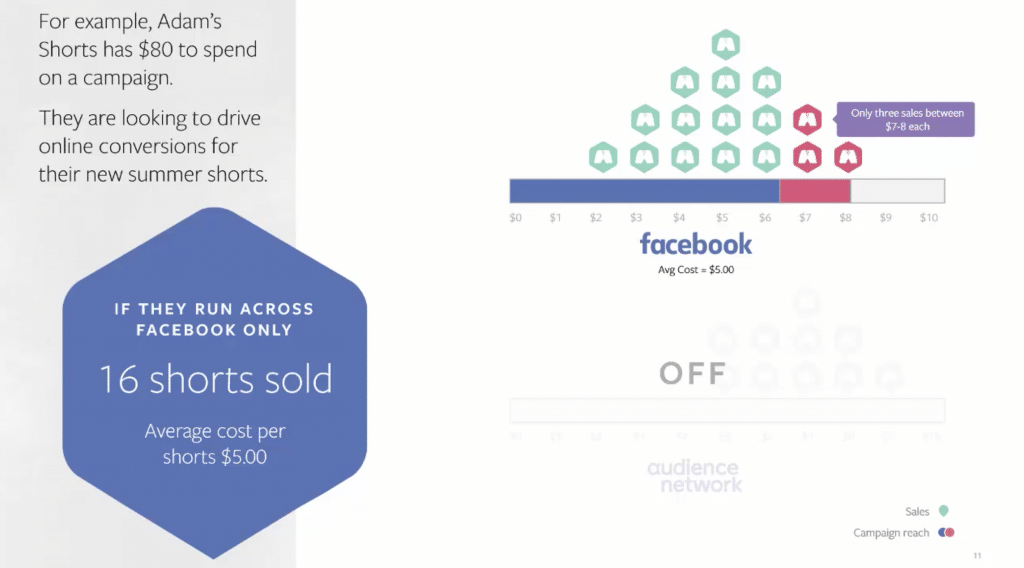 After serving ads only on Facebook, Adam sells 16 shorts with a $5 average cost per shorts.
Advertising on only one platform bars you from cheaper opportunities that exist in other platforms. When you advertise on several different platforms, your ads will deliver to the platforms that will give you the highest returns for the lowest cost.
3. You Don't Refresh Your Creatives
Advertisers who excel always refresh their creatives at least every two weeks. This practice, albeit time consuming, combats ad fatigue, a phenomenon in which your audience will ignore or overlook your ad because it has seen it too often. If ad fatigue persists, your frequency, conversions, and ROIs will plummet while your costs increase.
You, lamenting about all the time and money wasted,  may grumble, scowl, or scoff at the idea of constantly refreshing your creatives. On the contrary, refreshing your creatives can be an inexpensive investment. Here are several ways you can refresh your creatives without burdening your wallet:
Revise copy
Add or remove price details, emojis, product or brand name
Switch from first person to third person or vice versa
Change CTA verbiage
Turn statements to questions or vice versa
Edit Image
Add filters, text, stickers, quirky backgrounds, among other effects to existing images
Add or remove brand logo
Turn existing photos and videos into gifs
Rotate Ad Formats
Rotate between the different ad formats Facebook offers: single image, video, carousel, slideshow, and canvas.
4. You Don't A/B Test
A/B testing is the only way you can create the best performing Facebook ad. Otherwise, how will you know which ad will perform better, which is worth the advertising costs?
You can test CTA against CTA, image against image, copy against copy, and targeting against targeting. For example, Sketchdeck, a company that provides online design tools, tested multiple image ads against each other and found that images without text performed better than images with text. It also found that ads with images of women performed better than ads with images of men and images without a logo performed better than those with a logo. By A/B testing, Sketchdeck discovered which ads were bringing the ROIs and which weren't.
5. You Don't Target Well
It doesn't matter that you refresh your creatives periodically, advertise on several platforms, and refresh your creatives every two weeks. If your targeting sucks, your ads will fail.
Targeting, perhaps the most important part of your ad, determines who sees your ads. Do it well, and your ads will appear in front of high-interest individuals likely to pounce on your offer. Do it poorly, and your ads will appear before indifferent eyes. Good targeting is detailed targeting. Examine the example below in which I target local businesses in the retail industry. To do that I first entered my location and set my radius.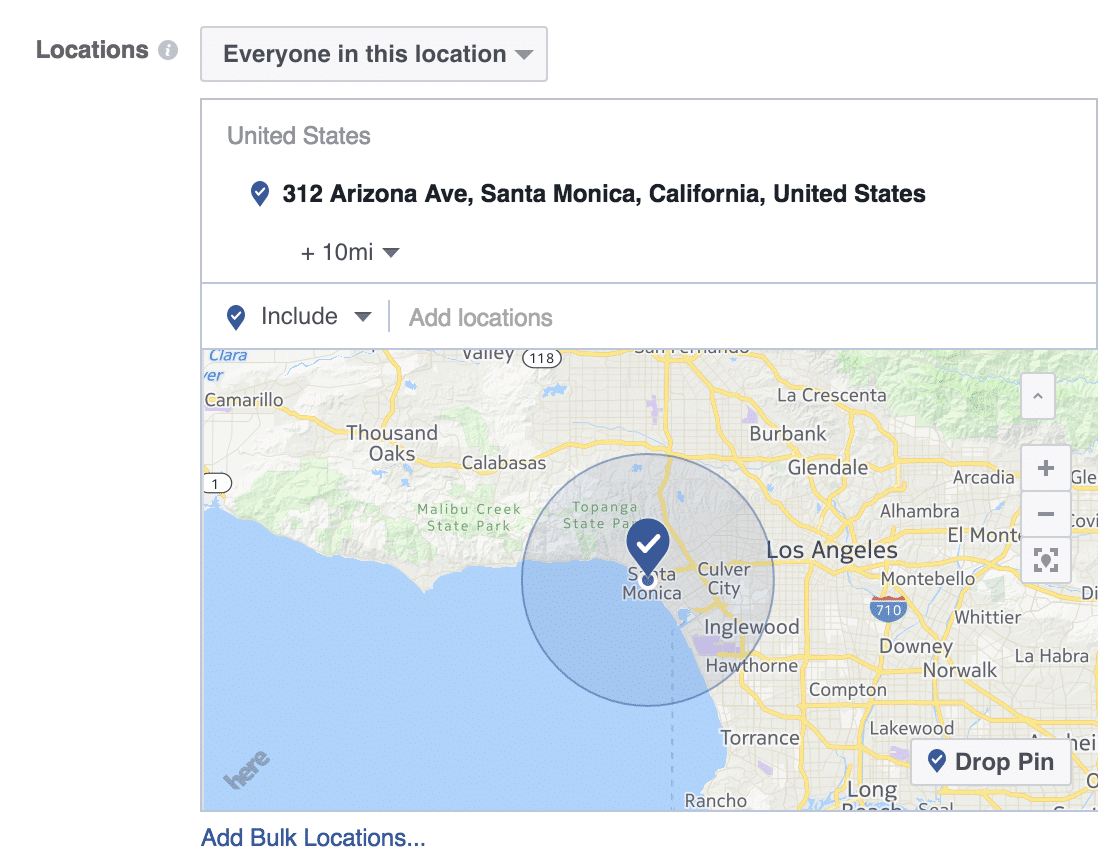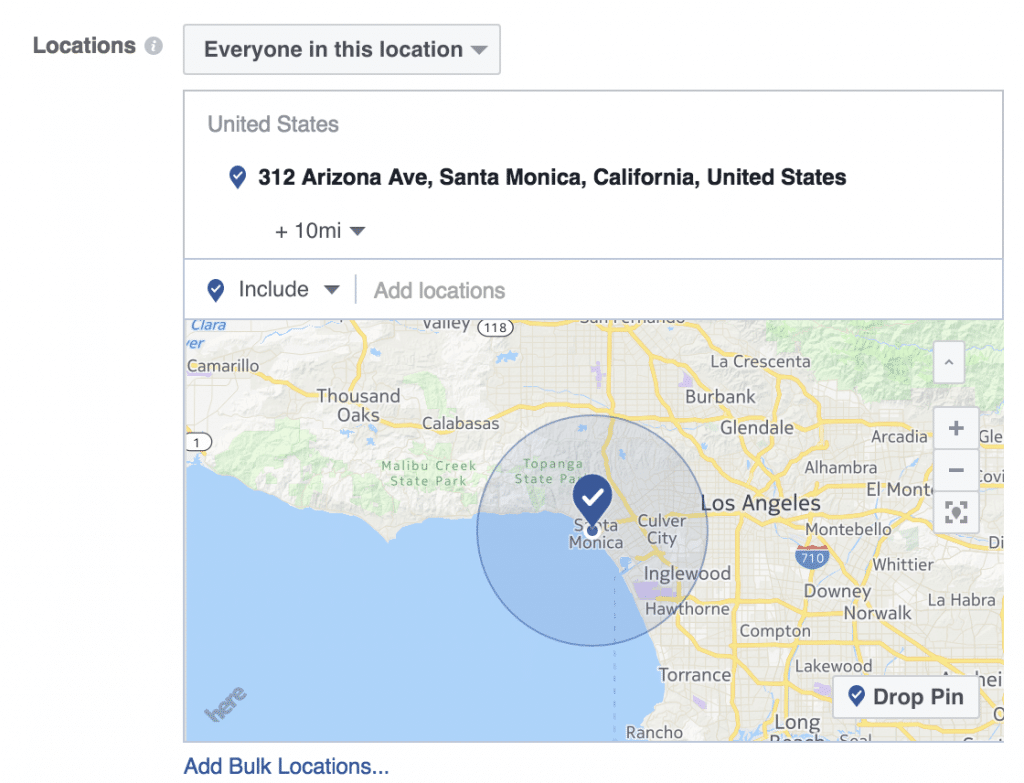 Next, I entered "retail" under the categories "B2B" to ensure that my ad targets only businesses in retail. Then I specified who in the retail business will see my ads. I chose CEOs, founders, and business and store owners.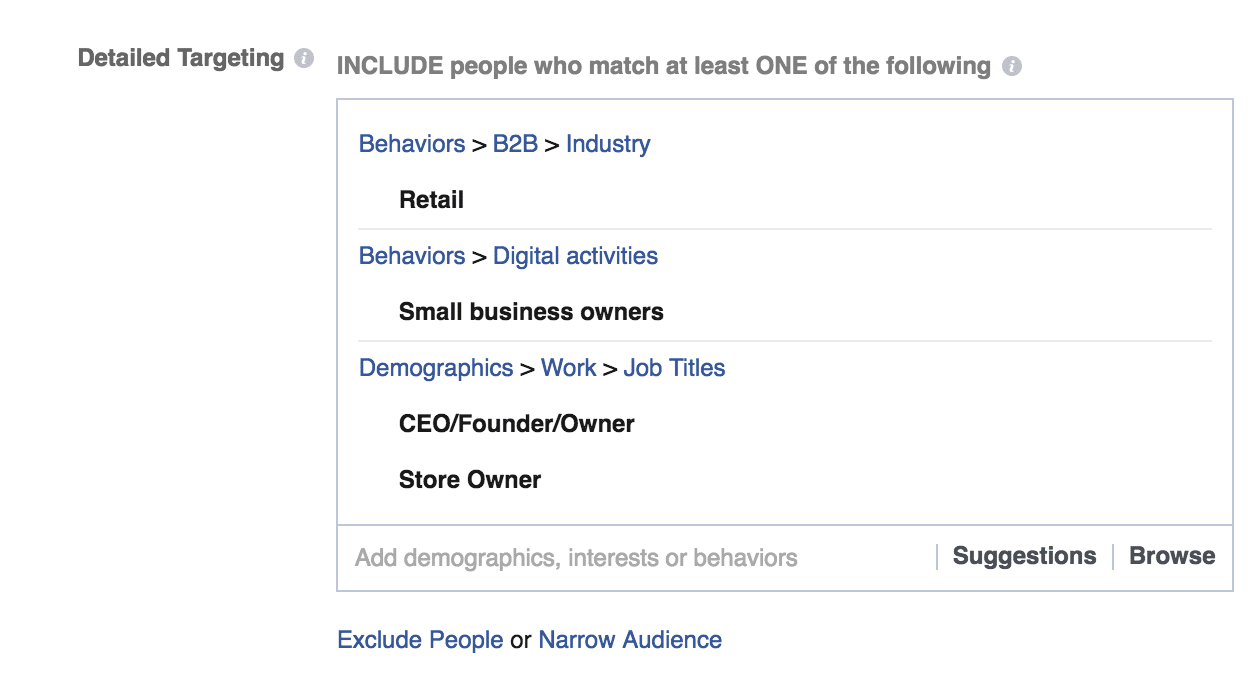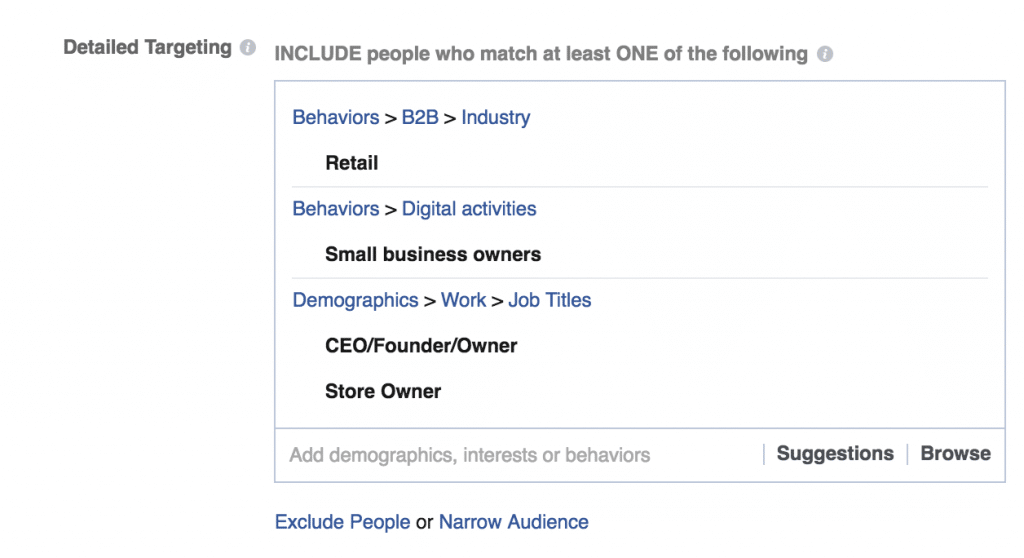 If you know your audience and you know how to create detailed targeting, your ads will appear to a relevant audience.
6. You Don't Leverage Lookalike Audiences
Only targeting your existing customers, which is what Custom Audiences allows you to do, doesn't suffice—you have to expand. If you don't target look-a-likes, you won't be able to expand correctly. Rather than broaden your targeting (make it less detailed) to reach a wider audience, target using Facebook's Lookalike Audience, a feature that reaches high-interest individuals by serving your ads to those who are similar to your existing customers. If you want to grow your customers without targeting look-a-like audiences, you risk serving ads to people who won't convert.
If your ads failed, don't worry. It's not too late to save them.
Did your ads fail? Let us know on the comments section below.