Anna Hubbel, writer at AdvertiseMint, Facebook advertising company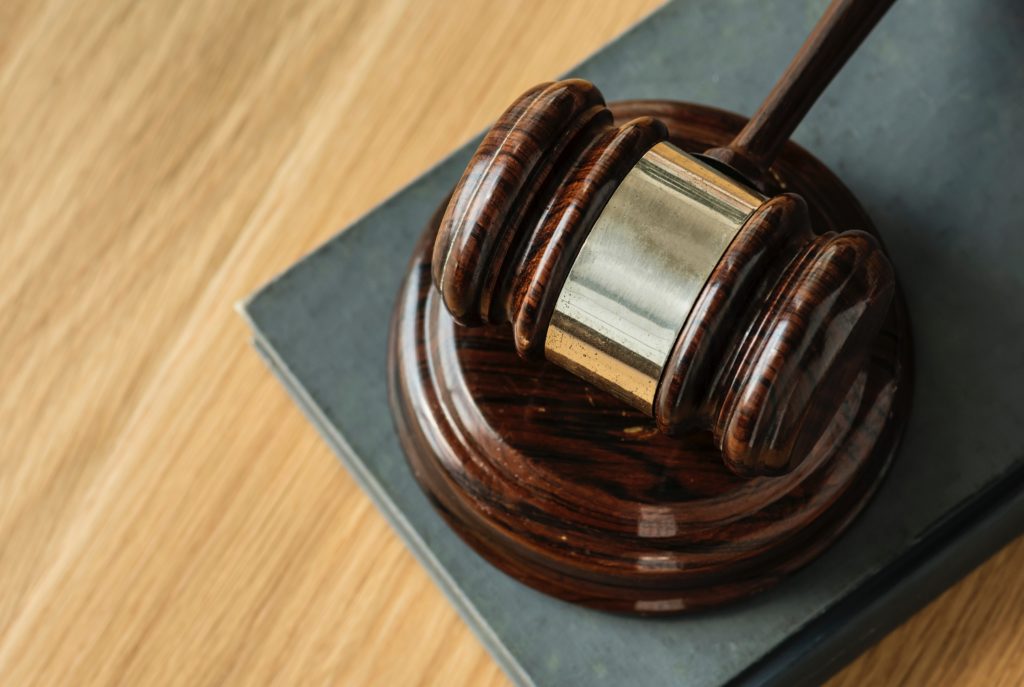 The word "bid" often makes you think expensive or costly. You might think it's unnecessary or pointless to bid on your own brand terms in Google AdWords to boost your brand's appearance in search results. If you already rank number one in organic search results, why bother, right?
Actually, there's very good reason to bother. In fact, there are six reasons in particular why you should bid on your own brand terms in AdWords. This article will detail those reasons so you can run a successful AdWords campaign and appear on top of search results.
1. Keep Competitors from Stealing Valuable Clicks
If you aren't bidding on your own brand terms, you can bet your competitors will. Your rivals would like nothing better than to use your own brand against you to steal away valuable clicks that would otherwise result in a guaranteed sell for you.
When customers search for your brand term, they are specifically looking for you, which means they are a very good buying prospect. But if their search takes them to your competitor because you failed to bid on your own brand terms, you would not only lose a valuable click, but you would also lose it to someone stealing away your business.
iSpionage offers a good example. If Wordstream, which ranks number one in both organic and paid search results, didn't bid on its own brand terms, the search result for its competitor, FishGoogle, would appear at the top. FishGoogle uses the brand term "Wordstream" in the ad's headline "Better Than Wordstream."
2. Save on Cheap Cost Per Clicks
Did you know that the cost per click (CPC) for branded terms is cheaper than your average CPC? Well, it is. According to iSpionage, if your average CPC is $1.50, you can buy branded clicks for 30 cents.
If you rank number one in search results, you may have earned a percentage of those clicks at no cost, but buying branded clicks helps prevent competitors from stealing your clicks. Since it's so cheap, it's definitely worth it.
3. Drive More Traffic
More clicks mean more traffic to your brand's website, which means more sales. According to a Bing study of click yield for brand's that rank number one organically, as well as with their own brand ads, the yield for brands with both number one ranks was higher than those with just the organic rank. Specifically, brands with both ranks generated an 88 percent yield, in contrast to the 56 percent yield for just the organic rank.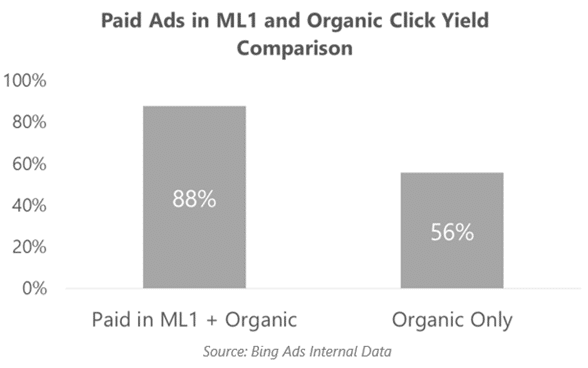 It is true that paid results eat up about 18 percent of clicks otherwise gained from just an organic number one rank. However, it's a small sacrifice to make for a 32 percent increase in traffic.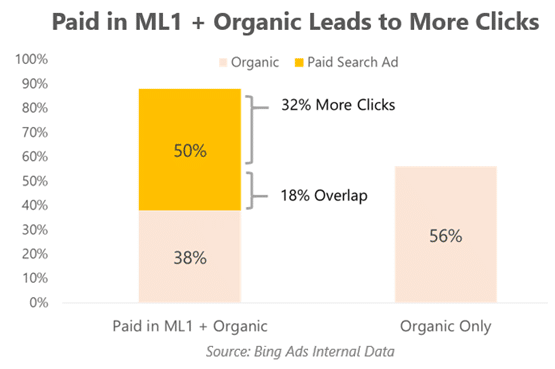 4. Occupy More Search Results Space
Bidding on your own brand terms ultimately helps you occupy more search engine results page (SERP) space. While taking up the number one rank in organic search is very important in brand exposure, you double that exposure when you also rank number one in paid search. It's yet another way to keep your competitors further down the SERP list.
In the image below, see how HubSpot both ranks high in paid search and in organic search, making it a more prominent presence than its competitors.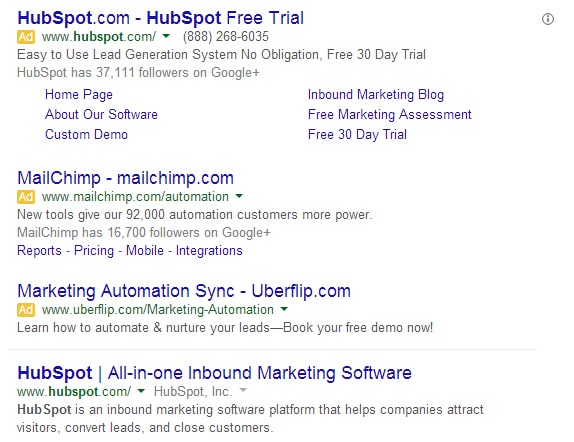 5. Write Customized Ad Copy
With organic search results, Google is the ultimate decision maker for which page title and meta description is shown. In contrast, paid search allows you to experiment with different ad copy, customizing the primary message you want your audience to see. You even have the capability of testing out which ad copy performs best. Being able to write customized ad copy helps you acquire all the clicks you can possibly get for your brand.
6. Get Better Return on Investment
You can run all kinds of marketing campaigns, whether they be on social media or even offline, but everything almost always leads back to a Google search of your brand. By bidding on your own brand terms, you can ensure that you're on that search results page waiting for your audience with open arms. When you are, you open the door to more clicks, which means more traffic, which ultimately means more revenue.
Return on investment is the primary goal of most campaigns. You improve your ROI by taking away your competitors' opportunities to out-market you and getting your brand to the top of search results, both organic and paid.
It's time for you to take the AdWords scape by storm.
Written by Anna Hubbel, writer at AdvertiseMint, Facebook advertising company