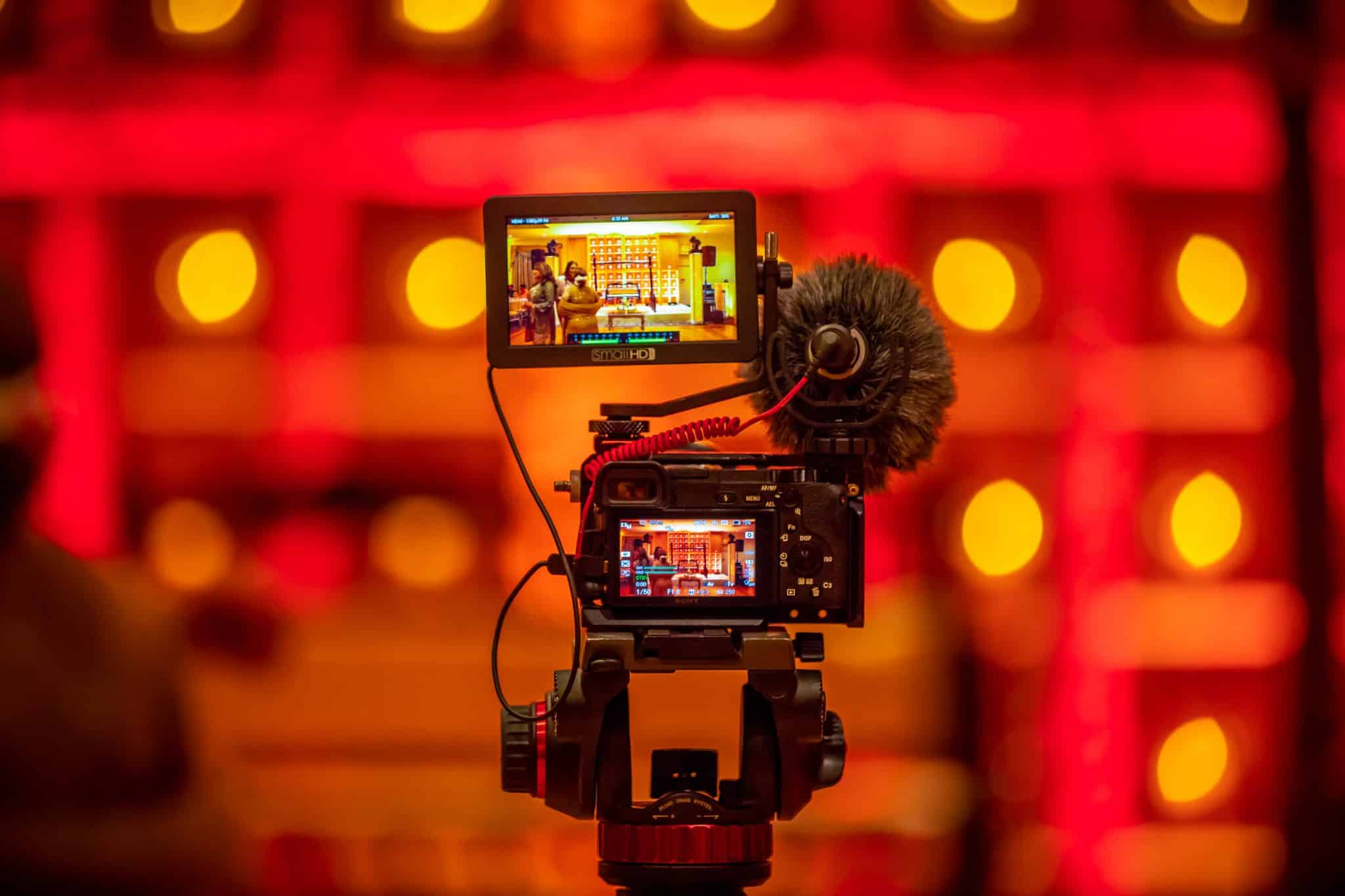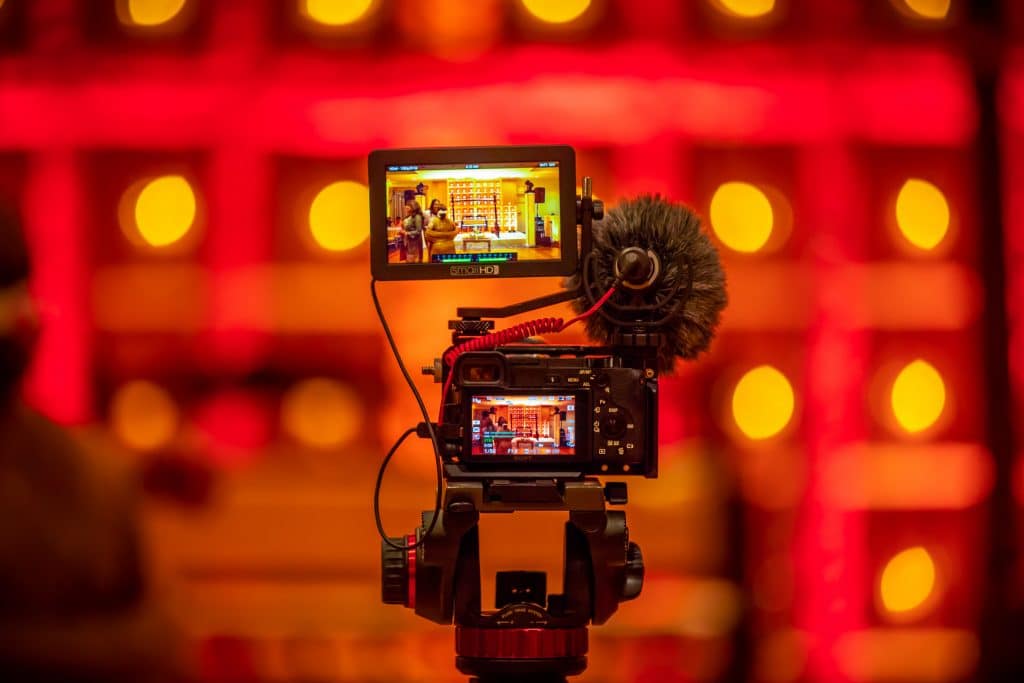 Kushagra Kevat / Unsplash
Facebook videos are viewed 8 billion times daily. Plus, there are 3.5 billion live streams going on. These are impressive numbers that speak of the demand for video content. Here we share five steps that will help you integrate video into your company's marketing strategy.
Define Goals
It is important to understand the purpose of your video and what you want to achieve from it. The easiest way to define goals and objectives is to place video marketing in the sales funnel:
 

The beginning of the funnel: awareness.

This is relevant for new brands and companies looking to increase awareness. Informational videos can help raise awareness. Campaign performance should be tracked using metrics that are not related to sales, for example, the number of video views (including three-second sessions and total duration).

 

The middle of the funnel: consideration.

Here, efforts are directed toward strengthening relationships and gaining interest from potential customers. Content should spark discussion. This goal is relevant for companies operating in highly competitive markets. You achieve expert status through your own knowledge. This allows you to create long-term customer relationships. Also at this stage, the number of subscribers is increased. The most important performance metrics are click through rate, video view duration, and CTR.

 

End of the funnel: conversion.

This is where sales take place. In order to stimulate them, it is necessary to add the most important information to the video: USP, prices, guarantees. Event performance is tracked by sales and click-through rates. If the latter is there, but the deals are not closed, then it is worth looking for the gap between marketing and the proposed product.
Identify Your Target Audience
Knowing your target audience, its interests, priorities, and communication style. Before creating a video, create an image of the target audience. Identify lifestyle, behaviors, habits, interests, and priorities. This will help you choose:
Topics, formats, and video duration

Location of the target audience

Desires and needs of the target audience
Select Sites
Each social network has its own characteristics. Different sites are used for different purposes. Therefore, it is necessary to understand what the tasks of video marketing are and which platforms can help in achieving them:
 

LinkedIn is a professional social network. Suitable for communication with professionals, decision-makers, and companies.
 YouTube is a specialized video platform. It allows you to publish your hosted content to any resource, including your site. In 2006, the video service was bought by Google, so the platform's content has a high priority in search results. For this platform, you need to create high-quality videos. The quality of sound and picture is important.
TikTok

is one of the most promising social networks, popular with young users. It contains videos of an entertainment format. A feature of the platform is the exceptional unobtrusiveness of advertising, which ensures high user loyalty. Created for videos taken on a smartphone. This opens up good opportunities for companies that cannot invest in professional content creation yet.

 

Instagram

is a social network with over 1 billion users. 200 million people visit at least one company profile every day. Instagram is actively working to improve the capabilities of video content. The following formats are already available:
IGTV – maximum duration of 10 minutes (not verified accounts) or 60 minutes (confirmed profiles);

Live video up to 60 minutes long;

Stories – 15-second video clips;

Posts allow you to post videos up to 60 seconds long.
 Facebook is a social network with 2.4 billion users. Here people can connect with friends and family, share content and follow brands. For companies, Facebook provides a wide range of promotion opportunities, including creating a store directly on the platform. There is also targeted advertising. The target audience is determined by a huge number of characteristics. Available formats:
Video 360

In-Stream

Video for advertising in Messenger

Instant Experience

Post – here you can place a file, or share a video from any other site by simply pasting the link. The main thing is that it is accessible to users. 
Plan Content Creation and Placement
Social media algorithms respond well to regular posts. Therefore, pay attention to planning. Create a calendar for creating and publishing videos. Make sure to include organic and commercials in your plan. There should be more of the first. Also, don't forget to create content dedicated to a particular day. If you struggle to create articles and blog posts, you can use the help of an English tutor or Grammarly to make the most out of your content efforts.
Be sure to consider the specifics of your target audience. This will determine the frequency, days, and times of the publication. When choosing them, pay attention to the time the users visit the social network.
Track and Adjust Your Strategy
Video marketing doesn't end with planning, creating, or hosting content. To improve its efficiency, constant improvements are needed. Track your marketing campaign targets regularly. If they do not suit you, then try to improve. Experiment with video formats, lengths, and types, trying to find the one that engages your target audience the most.
Split tests are helpful, especially if you are running an ad campaign and don't know which creative is better. Run multiple trials. Through statistical analysis, you can choose the most efficient option, thereby saving time and money.
Conclusion
Every year, users watch an increasing number of videos. Therefore, the use of this type of content by companies is not just relevant but a necessity. It's not difficult to integrate video marketing into your promotion strategy, especially if you follow our guide. Therefore, try, implement, and discover new opportunities to promote your own business.