Facebook has hyper-targeting tools that allow advertisers to target individuals of any demographic with any interests and behaviors at any time, anywhere. This almost omnipotent ability was made possible by two sources of information, third-party data and internal data. The former data comes from "third-party brokers," companies such as Acxiom, Epsilon, and Experian, that sell offline data about consumers to Facebook. This data includes people who own store loyalty cards; mailing lists, public records information, and browser cookies. The latter data comes from the information users willingly provide when filling out their profiles and the information Facebook collects on users' activities, whether that's liking a page, clicking on an ad, or commenting on a post.
Although you can't access the third-party data Facebook has on you, you can access its internal data. In fact, you can download this data to keep with you forever. This downloadable data includes your timeline information, posts you shared, messages you sent, photos you uploaded, ads you clicked on, and more. Additionally, it includes information you can't access anywhere else, such IP addresses, active sessions, and vanity URLs.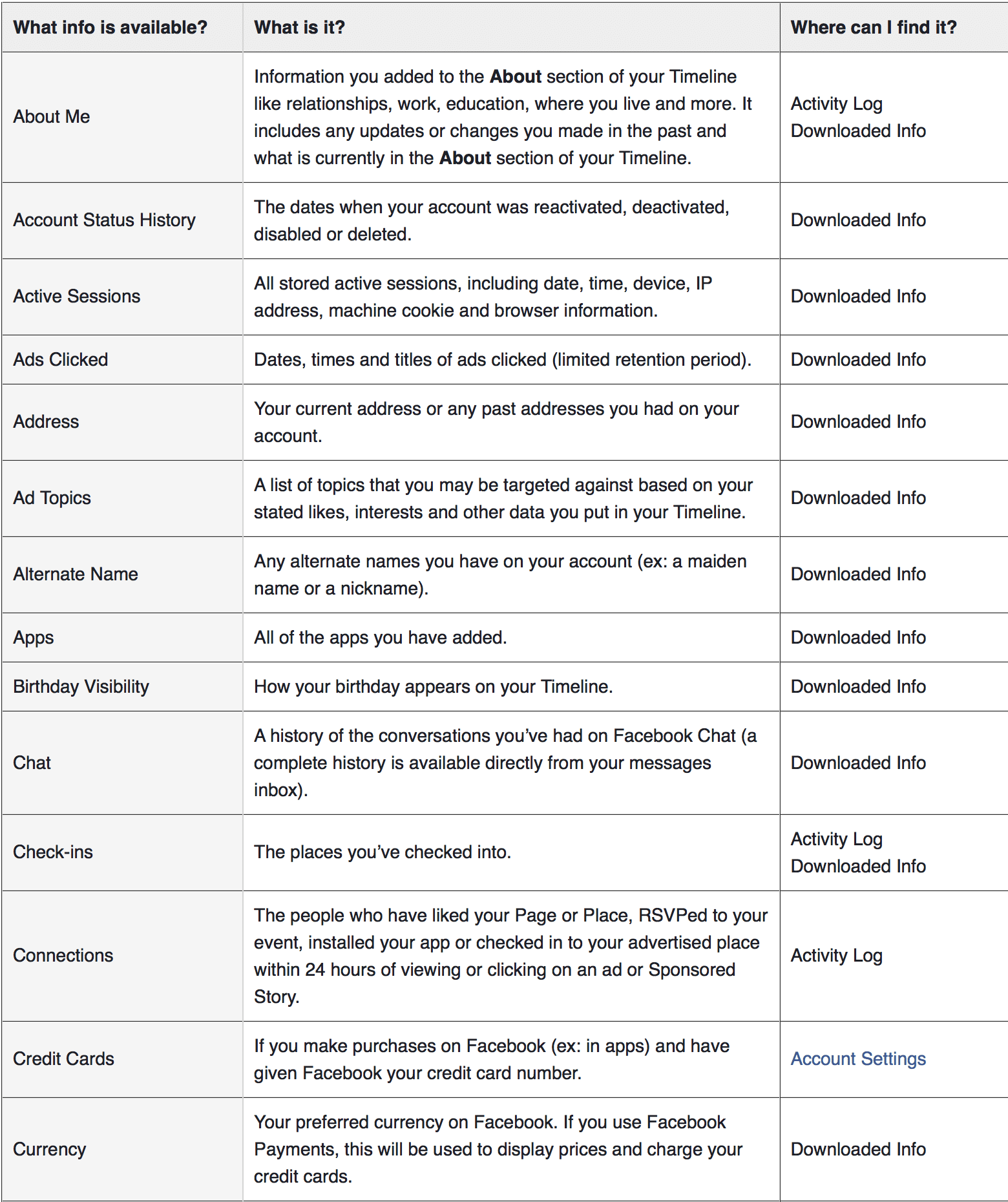 If you want to download the internal data Facebook has on you, simply go to your general settings and click "Download a copy."
Step 1: Go to Settings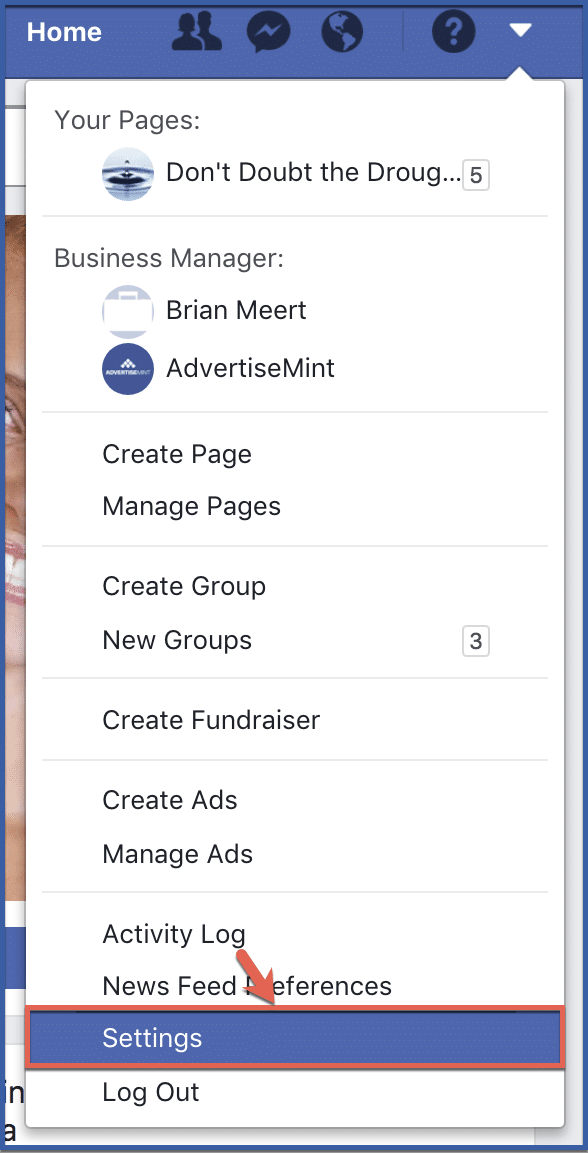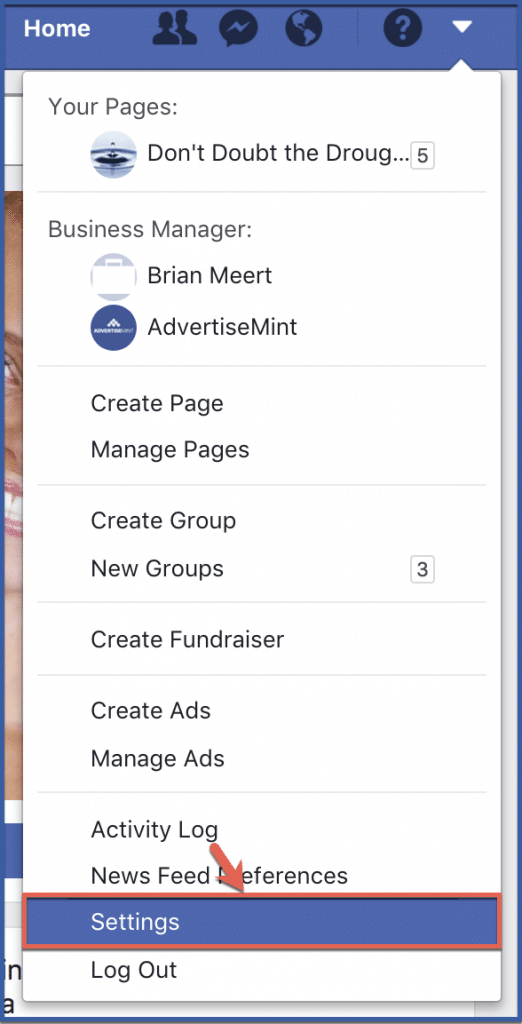 Step 2: Click "Download a copy"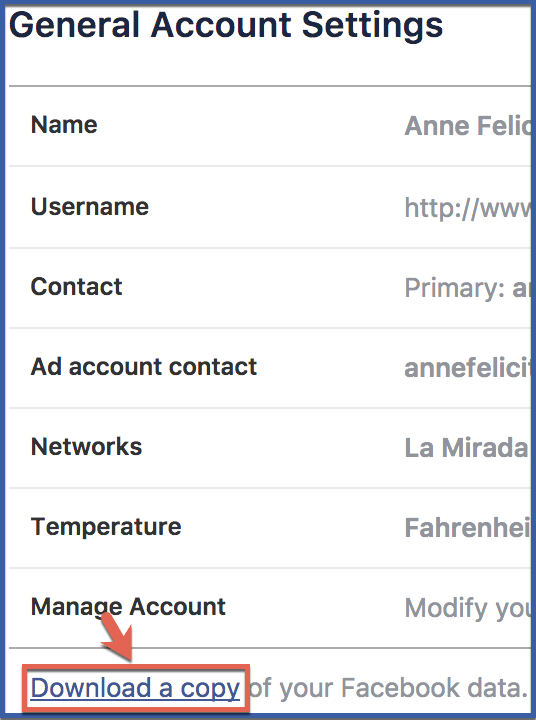 Step 3: Click "Start My Archive"


Many Facebook users demand more transparency. That's why Facebook will allow you to view competitors' ad history and allows you to know why you're seeing a particular Facebook ad. Allowing you to download data about you is another way Facebook is listening to users' demands.