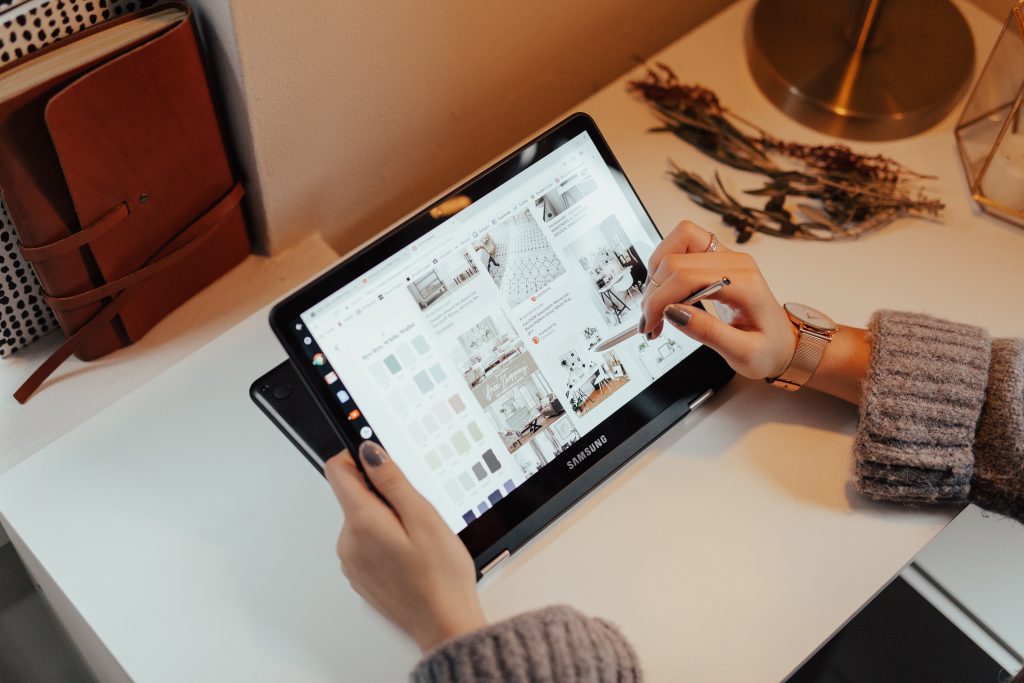 You've decided to incorporate Pinterest into your digital advertising strategy. Congratulations! The pin platform is a fun and creative tool for reaching potential customers using primarily visual elements.
To optimize your Pinterest marketing experience, you need a business profile. This way, you can enjoy the full benefits of Pinterest Analytics to inform your advertising strategy. Once you have a business profile, you can proceed to add ad accounts and put out stellar ads.
If you're new to Pinterest advertising, it's highly recommended that you partner with a digital advertising agency or an experienced specialist to give you the best bang for your buck. You can add these people to your ad account as admins, giving them the ability to create and edit ads. If you have more than one person who will be responsible for different tasks, you can add multiple people to the account.
Understanding Pinterest Partners: A Synergistic Approach
A partner in a Pinterest Business account refers to an external entity, individual, or organization that collaborates with your business to enhance your Pinterest marketing efforts.
Partnerships on Pinterest involve granting specific roles and permissions to these collaborators, allowing them to contribute, manage, or analyze various aspects of your Pinterest account, campaigns, and content.
Partnerships can encompass a range of roles, such as advertisers, content creators, agencies, analysts, and more. Each partner role has distinct permissions, responsibilities, and areas of expertise. For instance, advertisers might focus on creating and managing Pinterest ads, while content creators could contribute visually appealing pins that resonate with your target audience.
In order to add people to your Pinterest ad account, each person you add must have an email associated with their own Pinterest business profile.
Here's How
Step 1: Go to your ads manager on Pinterest. Click the dropdown on the top right. Select "View all" under the "Shared with me" tab.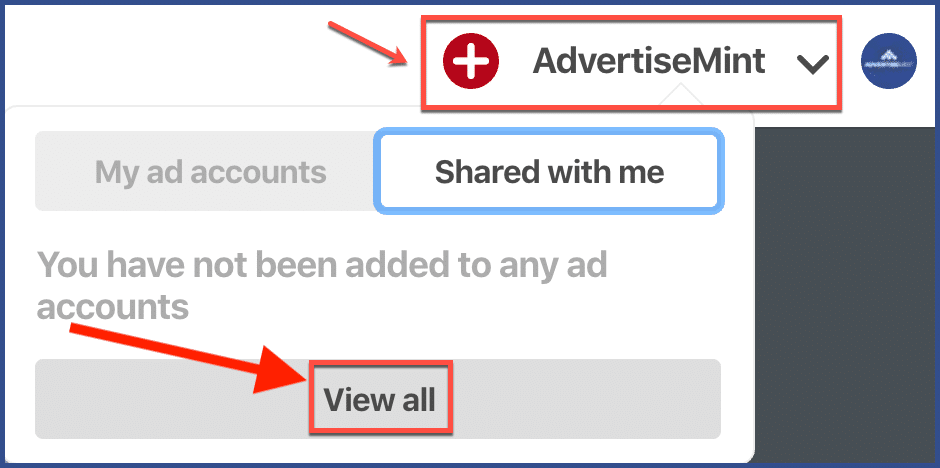 Step 2: Select "Add people to this account."

Step 3: Enter the business profile information of the people you want to add. Use commas if adding more than one person. Select "Search." In the search results, select the person or partner you want to add and you're done!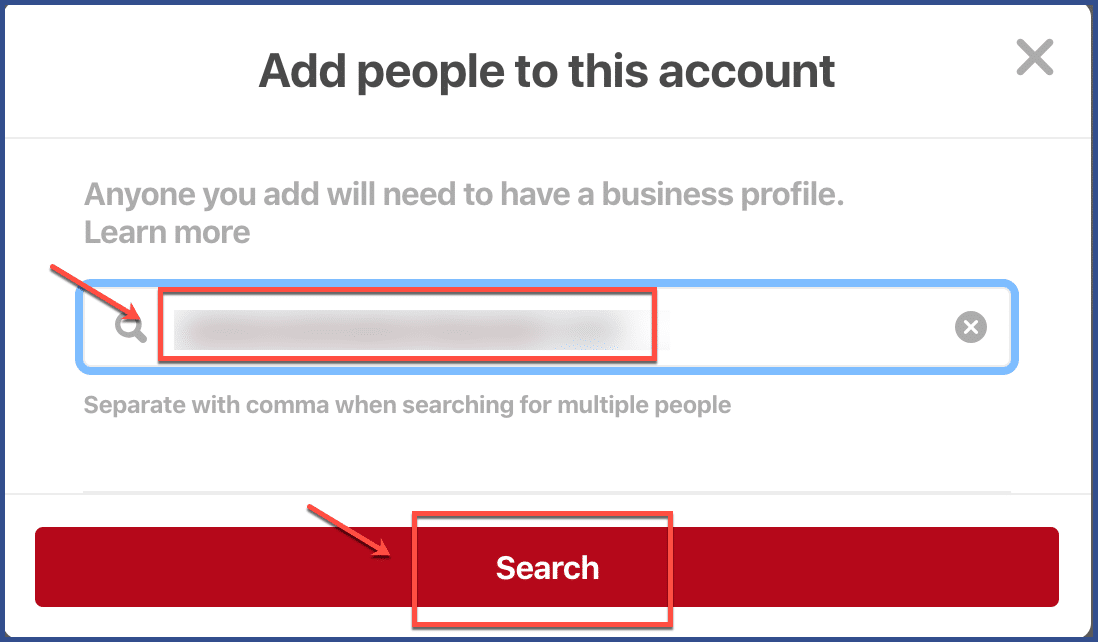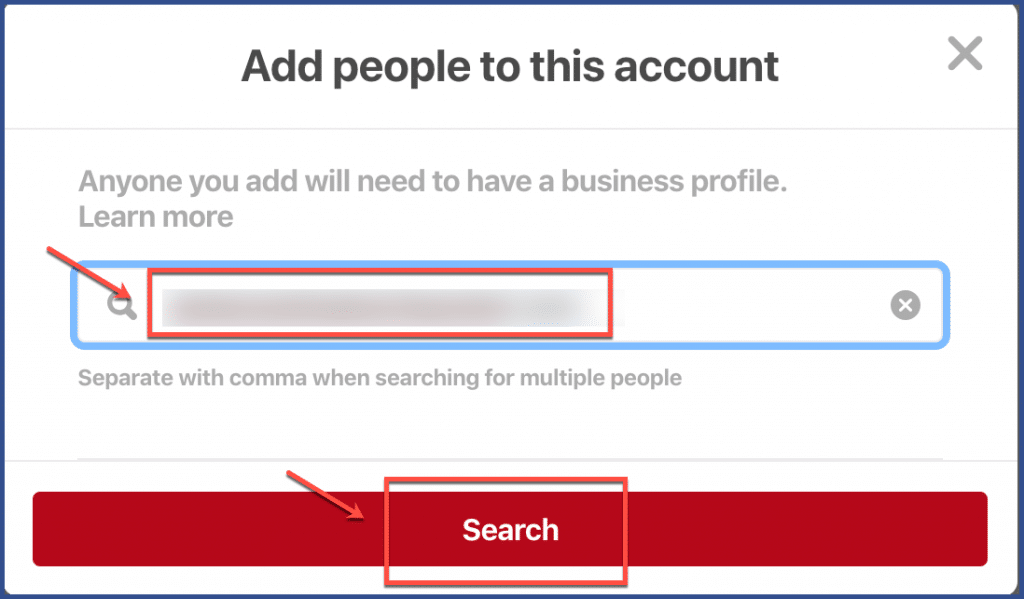 Why add partners to Pinterest account?
Adding partners to your Pinterest account is a strategic maneuver that amplifies your marketing impact. Collaborating with partners, such as advertisers, content creators, or agencies, injects fresh perspectives, diversified skills, and extended reach into your Pinterest campaigns.
These partnerships foster a synergistic environment where combined expertise fuels innovative content creation, precise targeting, and enhanced engagement with your target audience. By joining forces, you tap into a pool of resources, ideas, and insights that can elevate your brand's visibility and resonance on the platform.
Through shared efforts, you can optimize ad campaigns, curate captivating boards, and spark authentic conversations that resonate with your audience's interests.
Ultimately, adding partners transforms your Pinterest account into a dynamic hub of creativity and collaboration, propelling your brand toward unprecedented levels of success.
Levels of access for partners
Admin:

 Partners with Admin access can manage all aspects of your Pinterest account, including boards, Pins, and campaigns.

Analyst:

 Partners with Analyst access can view and analyze data about your Pinterest account, such as traffic, engagement, and demographics.

Finance:

 Partners with Finance access can view and manage financial data about your Pinterest account, such as revenue and expenses.

Audience:

 Partners with Audience access can view and manage your Pinterest audience, such as demographics and interests.

Campaign:

 Partners with Campaign access can manage your Pinterest campaigns, such as budgets and targeting.

Catalogues:

 Partners with Catalogues access can manage your Pinterest catalogues, such as products and inventory.
Types of partners on Pinterest business account.
On a Pinterest Business account, partnerships can take various forms, each catering to specific aspects of your marketing strategy. Here are some common types of partners you can collaborate with:
Advertisers:

 Advertisers are partners who specialize in creating and managing Pinterest ads. Collaborating with advertisers can help you optimize your ad campaigns, target specific audiences, and achieve your advertising goals more effectively.

Content Creators:

 Content creators encompass bloggers, influencers, photographers, and designers who excel at producing engaging and visually appealing content. Partnering with content creators can infuse your Pinterest boards with high-quality and captivating pins that resonate with your target audience.

Agencies:

 Marketing agencies bring a comprehensive approach to your Pinterest strategy. They can manage your ad campaigns, curate content, analyze data, and provide valuable insights to refine your Pinterest marketing efforts.

Technology Partners:

 These partners offer tools and software that enhance your Pinterest marketing. They might provide analytics dashboards, scheduling tools, or integrations to optimize your Pinterest content creation and management process.

Collaborators:

 Collaborators can include team members within your organization who work together on your Pinterest account. Assigning different roles and permissions allows collaborators to contribute content, monitor campaigns, and analyze data collectively.

Brand partners: These are businesses that are in the same niche as yours. They can help you reach a new audience and promote your products or services.
These diverse types of partners cater to various aspects of your Pinterest marketing strategy, allowing you to tap into specialized expertise and resources to achieve your goals more effectively.
Some Facts for Pinterest Advertising
There are over 463 million monthly active users on Pinterest.

Pinterest businesses see a 30% increase in Pin saves and a 20% increase in website traffic when they use partners.

Pinterest businesses that use Pinterest advertising see a 2.8x return on investment.
Conclusion
In a digital landscape driven by collaboration, adding partners to your Pinterest account is a strategic move that can propel your marketing efforts to new heights. By combining expertise, creativity, and resources, you open doors to innovative campaigns, expanded reach, and meaningful engagement.
So, take the plunge, forge those partnerships, and watch as your Pinterest presence transforms into a dynamic and engaging platform that captivates your audience and drives real results. With each pin, board, and strategic move, you'll be one step closer to unlocking the full potential of your brand.
FAQs
How do I add partners to my Pinterest account?
To add partners to your Pinterest account, you will need to go to the Settings page in your Pinterest account. Then, click on the Partners tab and enter the email addresses of the people you want to add as partners.
What are the different roles partners can have in my Pinterest account?
Partners can have roles such as admin, analyst, finance, audience, or campaign/catalog manager. Each role grants specific permissions and responsibilities, enabling tailored collaboration based on their expertise.
How can I change a partner's role or access?
Modifying a partner's role or access is straightforward. Head back to the Partner Settings, locate the partner, and adjust their role and permissions as needed.
Can I remove a partner from my account?
Yes, you can remove a partner if circumstances change. It's important to communicate openly with your partner about this decision and ensure a smooth transition.