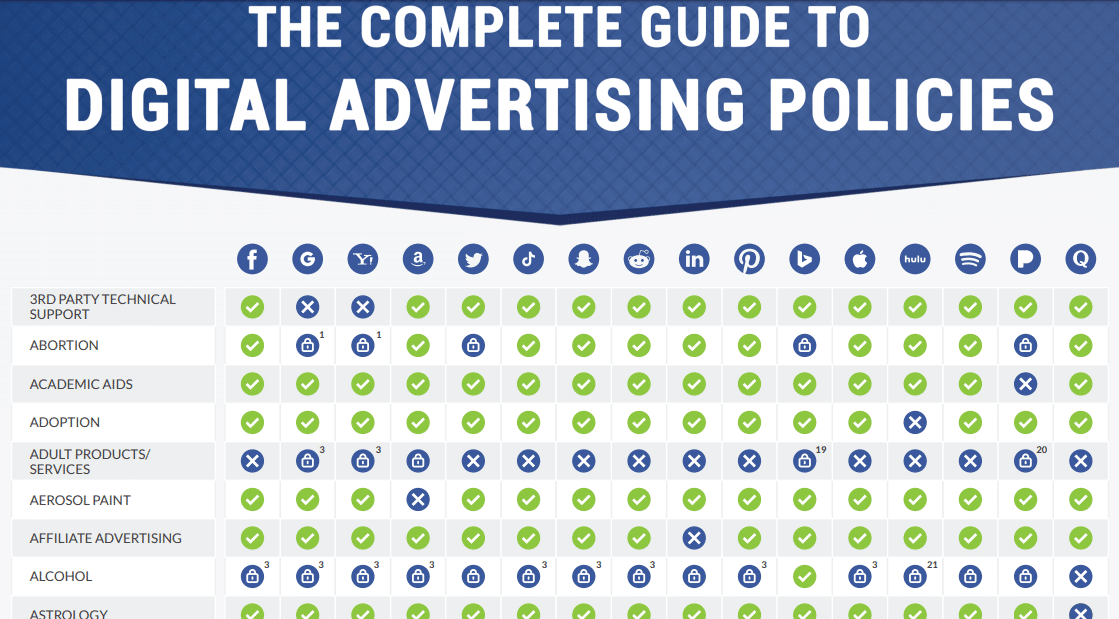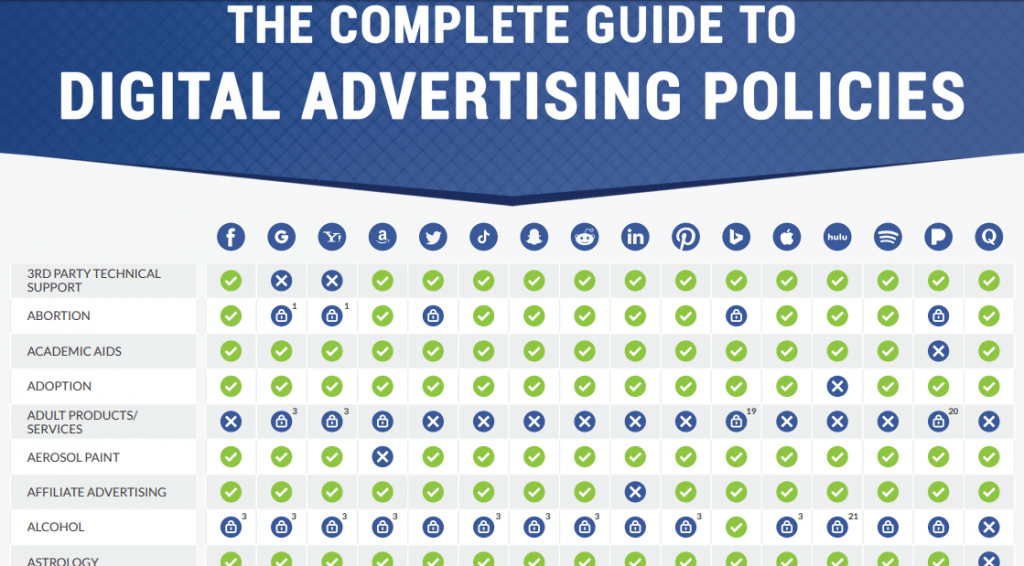 Today AdvertiseMint released its new infographic, The Complete Guide to Digital Advertising Policies. 
The infographic contains a list of 120 businesses that are and aren't allowed on certain digital advertising platforms, including Facebook, Reddit, and Hulu. Businesses and industries range from cannabis to bitcoin, medical supplies to OTC drugs, dating to religion. 
The infographic started as a spreadsheet used internally by the AdvertiseMint team to determine whether the agency can onboard certain businesses according to a specific digital platform's ad policy. Because it has proven useful, the team at AdvertiseMint decided to turn the document into an infographic that the public can download and use. 
Now anyone can get the resource for free. Click here to download The Complete Guide to Digital Advertising Policies.
This isn't the first infographic AdvertiseMint has released. In the past, the agency has created several resources, including The Complete Guide to LinkedIn Ad Targeting, The Complete Guide to Snapchat Ad Targeting, and the wildly successful The Complete Guide to Facebook Ad Targeting.