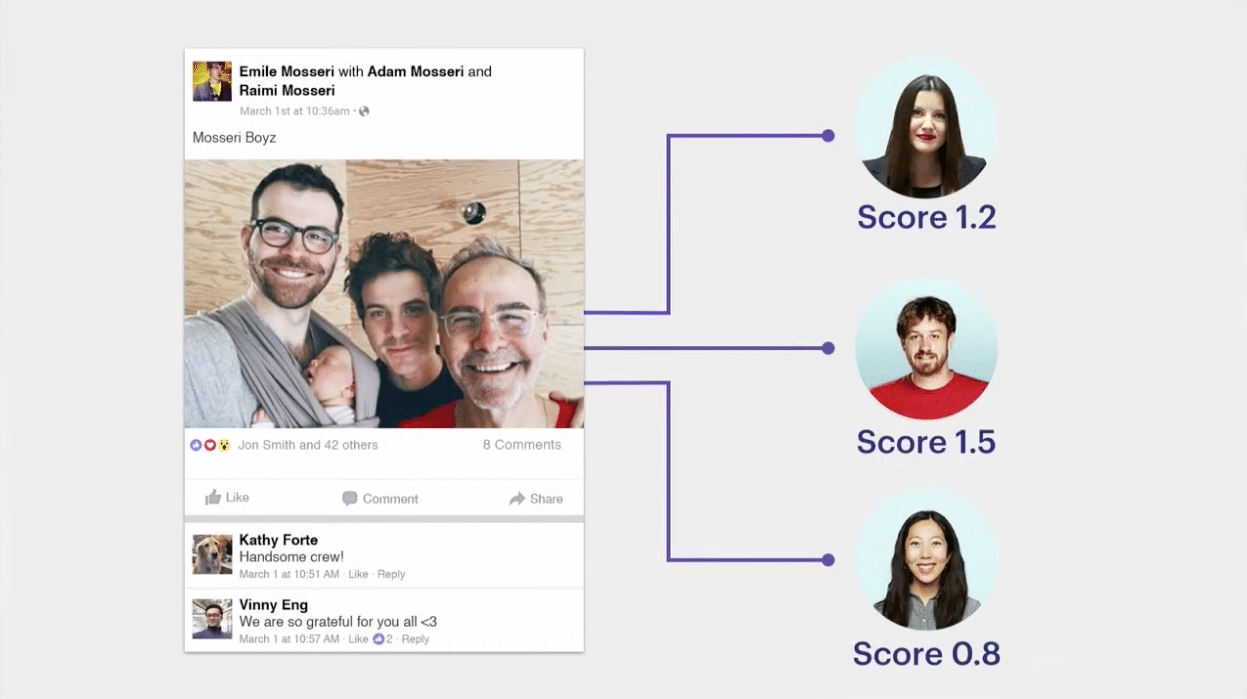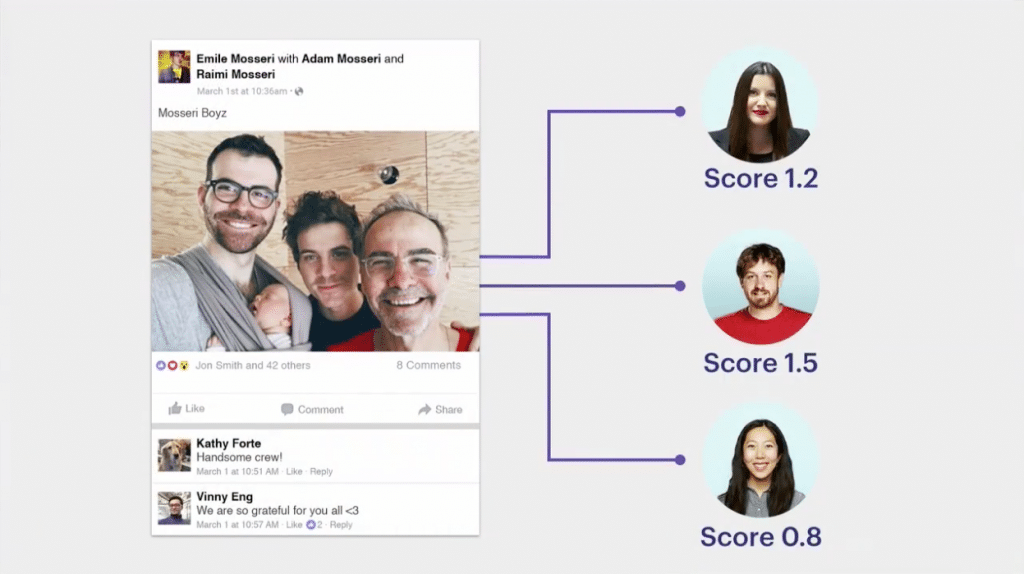 For many, Facebook's news feed algorithm is enigmatic, and its mystery often creates misconceptions. People who don't know how it works assume that posts chronologically appear on news feed: if Billy posted an update before Maggie, Billy's post will appear first and Maggie's second. Most people also assume that if you don't see someone's posts, it's because that person doesn't often post on Facebook.
Those notions are, of course, wrong.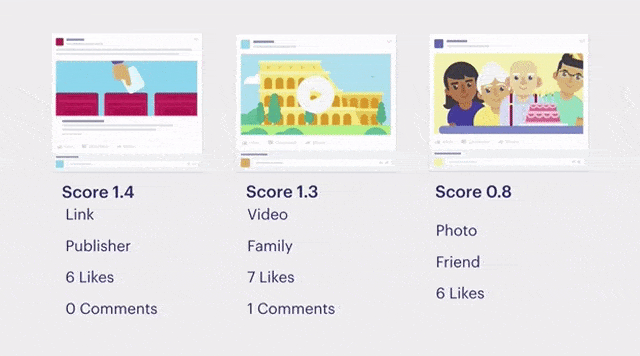 Facebook gives three parts of your posts a score, and the combined score determines who sees your post and where in news feed it appears (top, middle, or bottom). Here are the three factors that determine who sees your posts.
1. The Person Who Published the Post
The first factor is the person who published the post. When spending one to two hours scrolling through stories, you'll often notice that one person seems to be an ubiquitous presence in your feed. You scroll down, and—voilà—you see four posts in a row from Jane Doe.
This strange phenomenon didn't occur because your friend posted four updates, one after the other. Rather, you're seeing more of Jane's posts because Facebook determined that they're more relevant to you. If you keep seeing Jane Doe's posts on your feed, it's likely because you often engage with her updates. This level of engagement, in Facebook's eyes, means her posts are more interesting to you than the posts of your other friends.
Thus, if you want people to see your post, you have to get them to engage with it. It doesn't matter if you post three, six, or twenty times a day. If your audience doesn't engage with your posts, which, in Facebook's eyes, shows disinterest in your content, your post won't appear to your audience.
2. The Type of Post
The second factor is the type of update you publish. Certain people prefer certain types of content. One cheerful 22-year-old writer might prefer photos of puppies over live videos by friends and family. One 40-year-old father to two daughters might value posts of articles about politics rather than posts of movie trailers. If you often engage with certain types of posts, whether it be a photo, video, or an article, you will continue to see a lot of those posts on your feed.
3. The Post's Engagement Numbers
The last factor is the post's engagement numbers. People on social media scramble for engagement—and it's not surprising why. The higher your post's engagement, the higher your reach. This occurs because Facebook wants to show more high-quality content on people's feeds, and, to the social media giant, engagement indicates high-quality content.
So how can you create content that garners engagement? In 2013 Facebook conducted a study that tested the types of posts users were likely to engage with. It found that timely, relevant, trustworthy, shareable, and interesting posts had higher engagement.
Three factors determine who sees your post and where it appears on news feed: the person who published the post, the type of post, and the post's engagement numbers. Facebook gives each of these factors a score and adds them to calculate a value score. If your value score is high, your post will appear on the top part of news feed. If it's low, however, it'll appear on the bottom. This ranking process begins every time you visit your feed.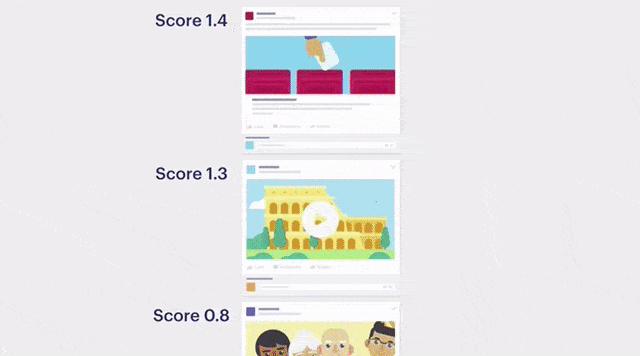 There you have it—Facebook's news feed algorithm revealed.
Was this post helpful? Leave your thoughts on the comments section below or share this link to friends.