Offering coupons encourage customers to purchase. Reach out to the best Facebook advertising agency and that's exactly what you'd hear. Thankfully, with Facebook's Offers, you can create an offer through Power Editor. This process is similar to the process of creating an ad, so if you've created an ad before, creating an offer should be familiar and easy. If not, consider reaching out to a Facebook marketing company for help.
What is a Facebook offer?
A Facebook offer is a specialized promotion or deal that businesses create to entice and engage their audience on the social media platform. 
These offers appear in users' newsfeeds, showcasing exclusive discounts, free trials, or other incentives to encourage them to take action, such as making a purchase or visiting a physical store.
With a defined validity period and clear terms, a Facebook offer acts as a digital coupon, providing value to customers and driving them towards desired actions while helping businesses increase their online visibility and customer engagement.
Creating a Facebook Offer
Follow the steps below to create a Facebook offer:
Step 1: Click "Get people to claim your offer"
First go to Ads Manager to begin. On the campaign section when creating an ad, click "Get people to claim your offer" then click "Continue".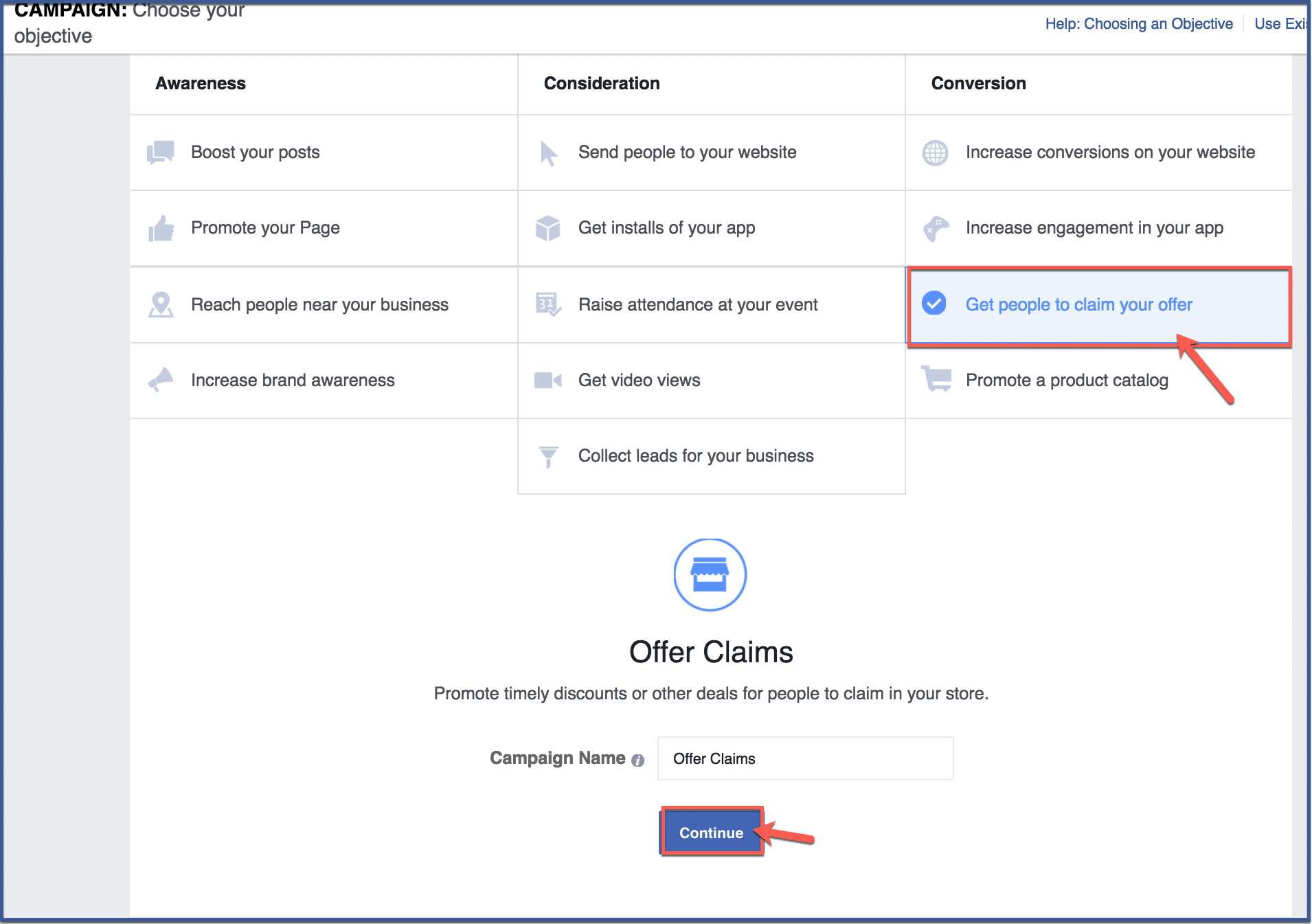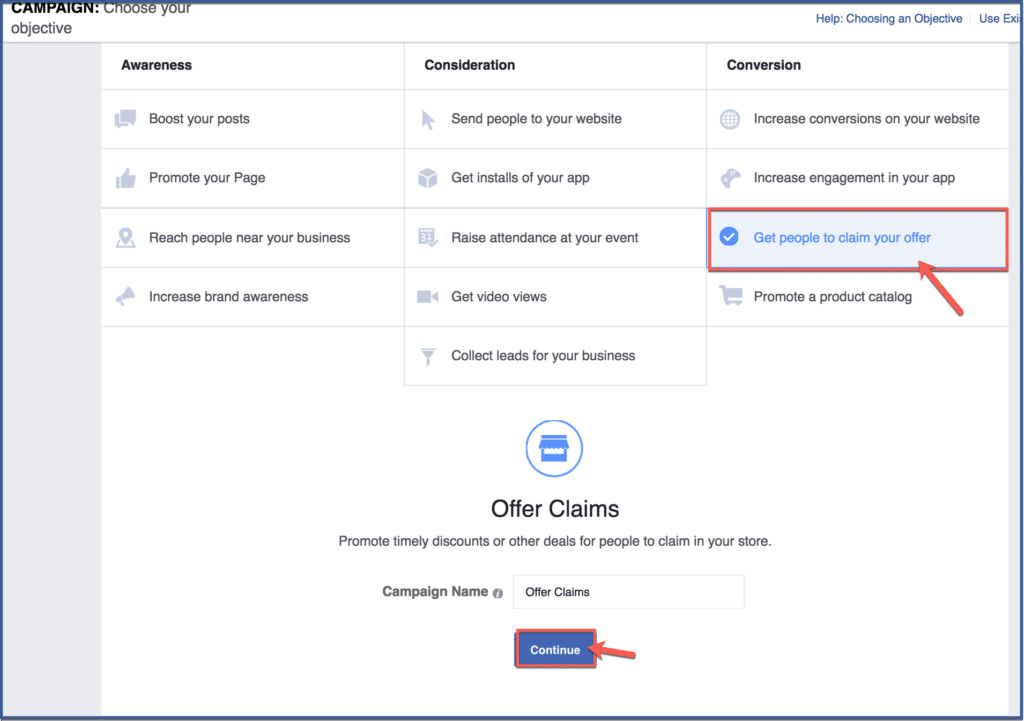 Step 2: Choose a Facebook fan page and create offer
Choose a fan page you want to promote. Next, create your offer by filling in the required fields. You would need to provide a url to your offer, a type of offer (percentage, buy one get one, dollar amounts off), the value of the discount, offer title, description, and expiration date. Afterward, scroll down to the next section.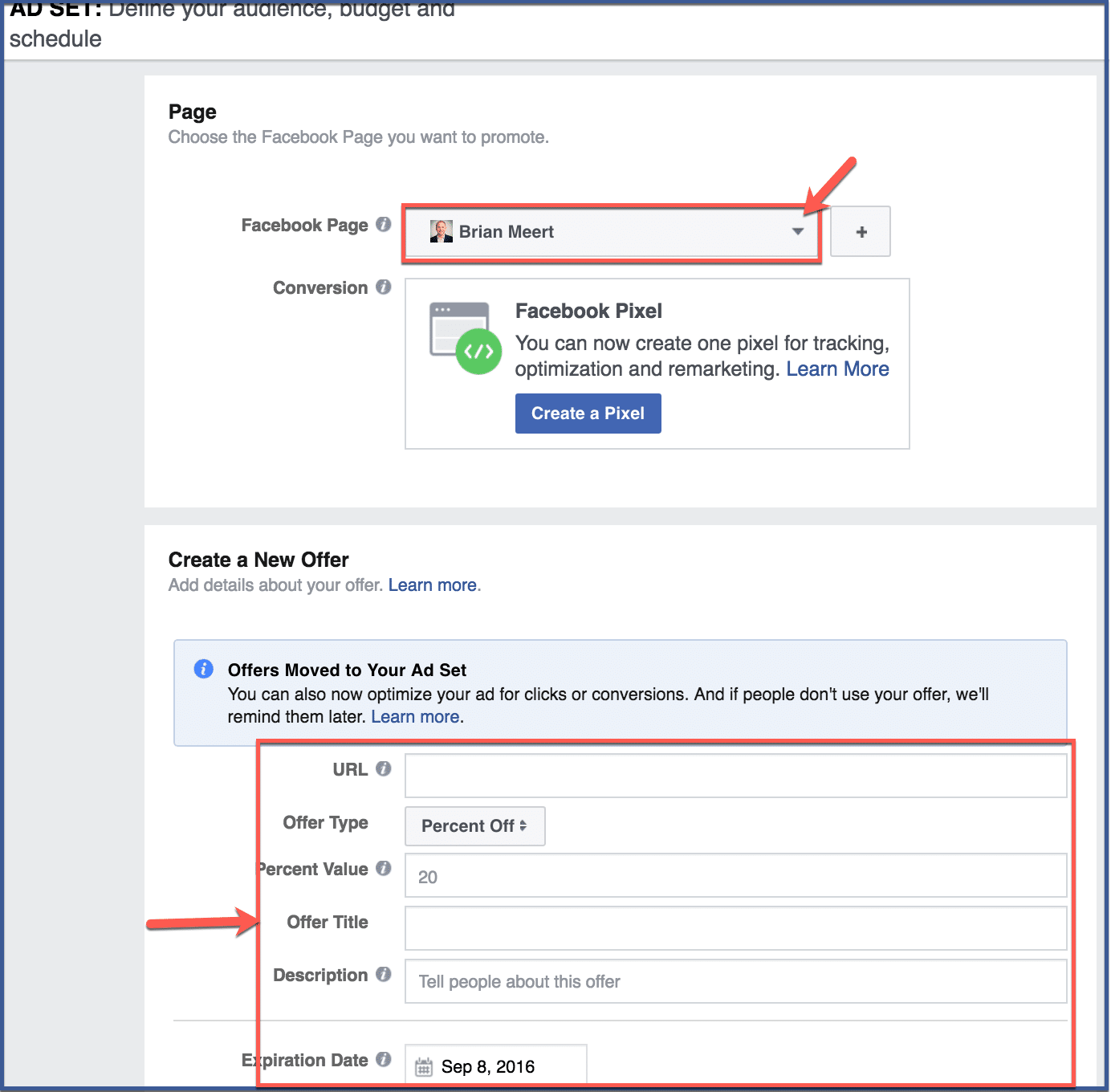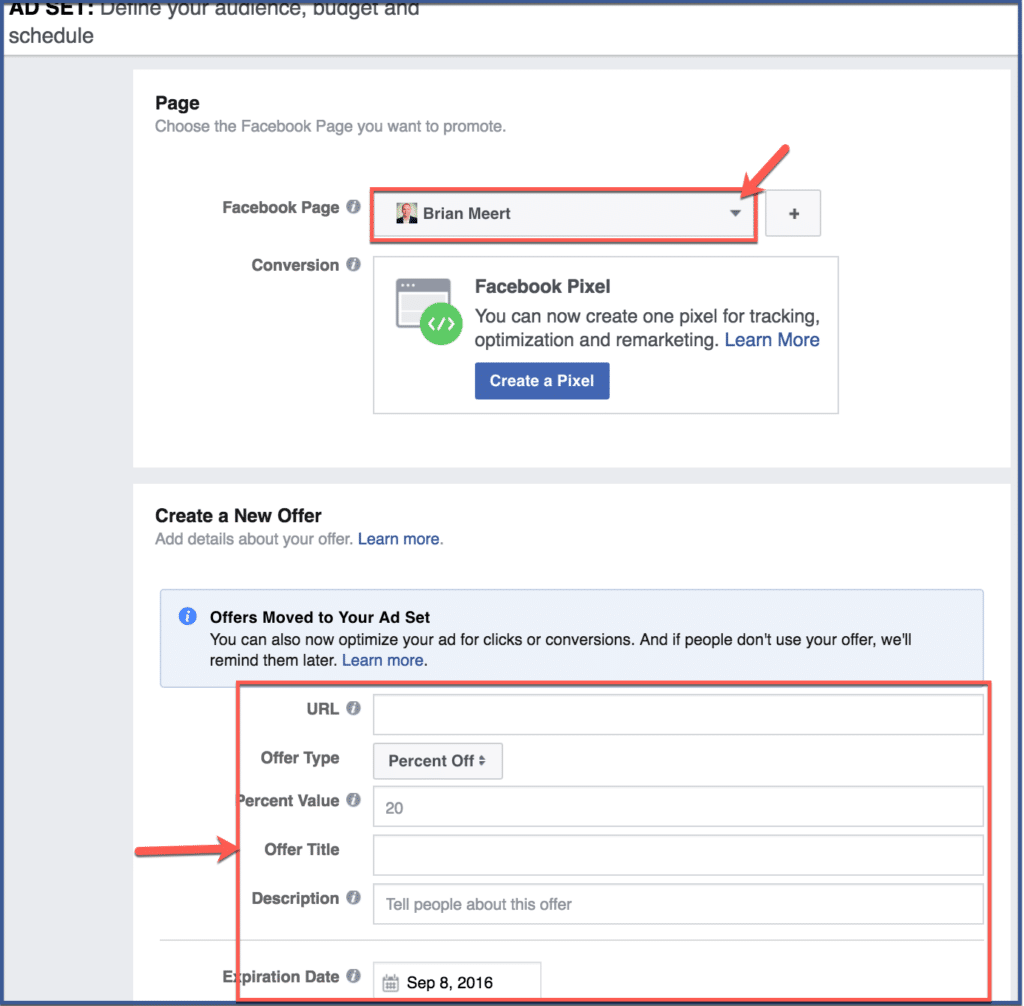 Step 3: Create your audience
Choose your audience's location, age, gender, and language. If you want less work for this section, you can also choose to prefill fields with options from your last ad set. Afterward, scroll to the next section.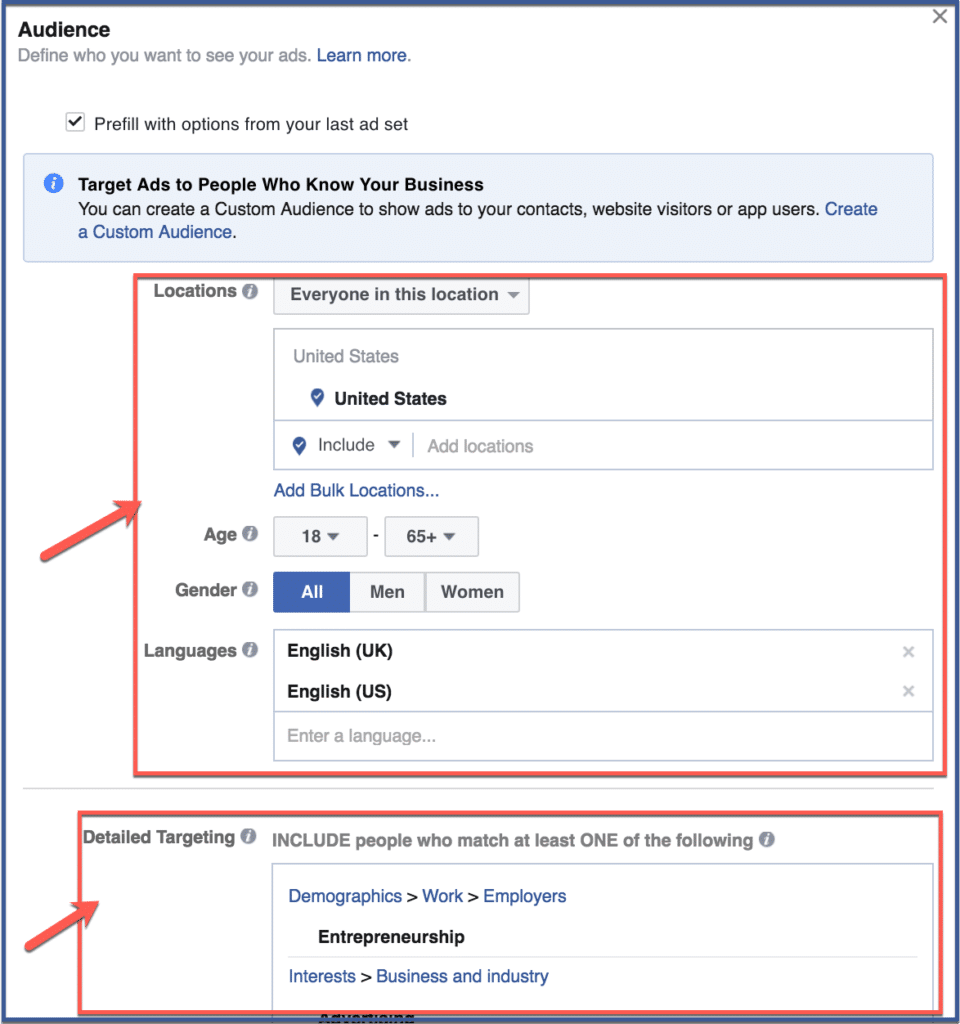 Step 4: Choose a budget and schedule
Choose your budget and set a schedule. Afterward, click "Continue".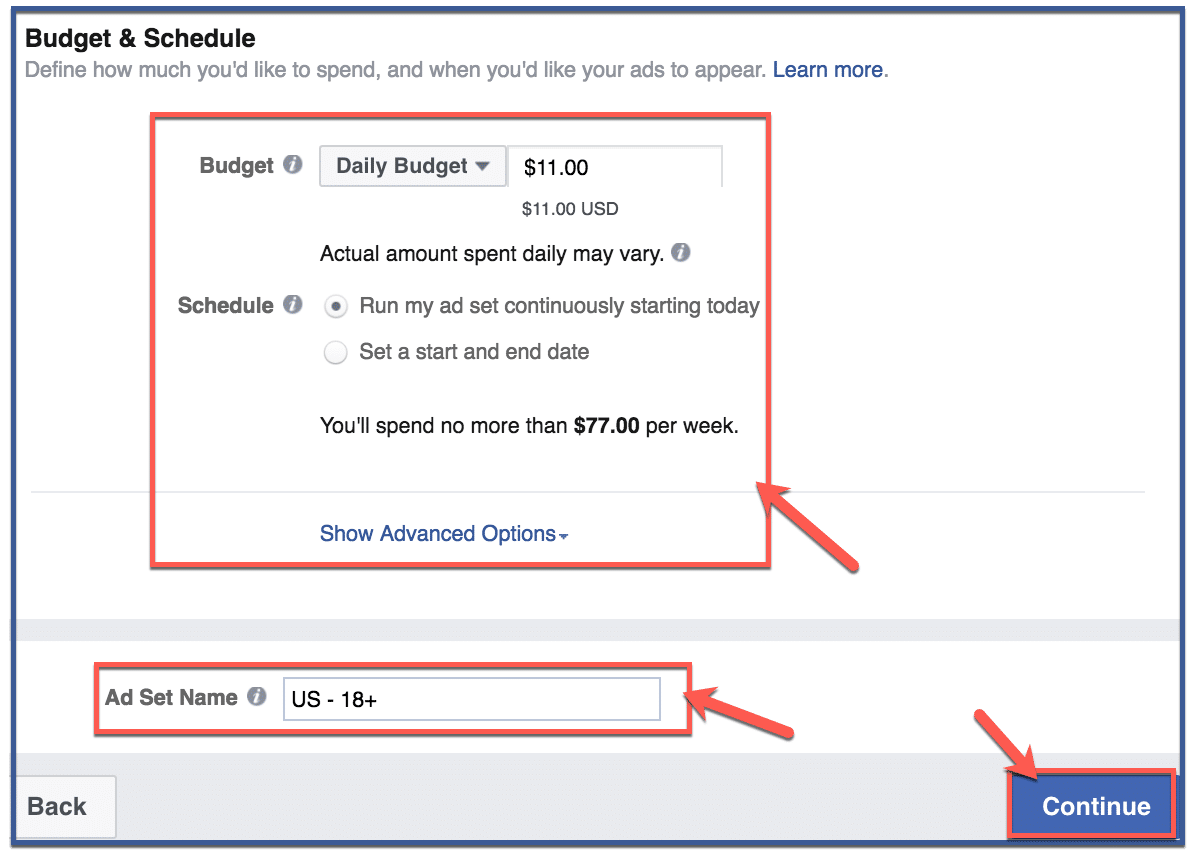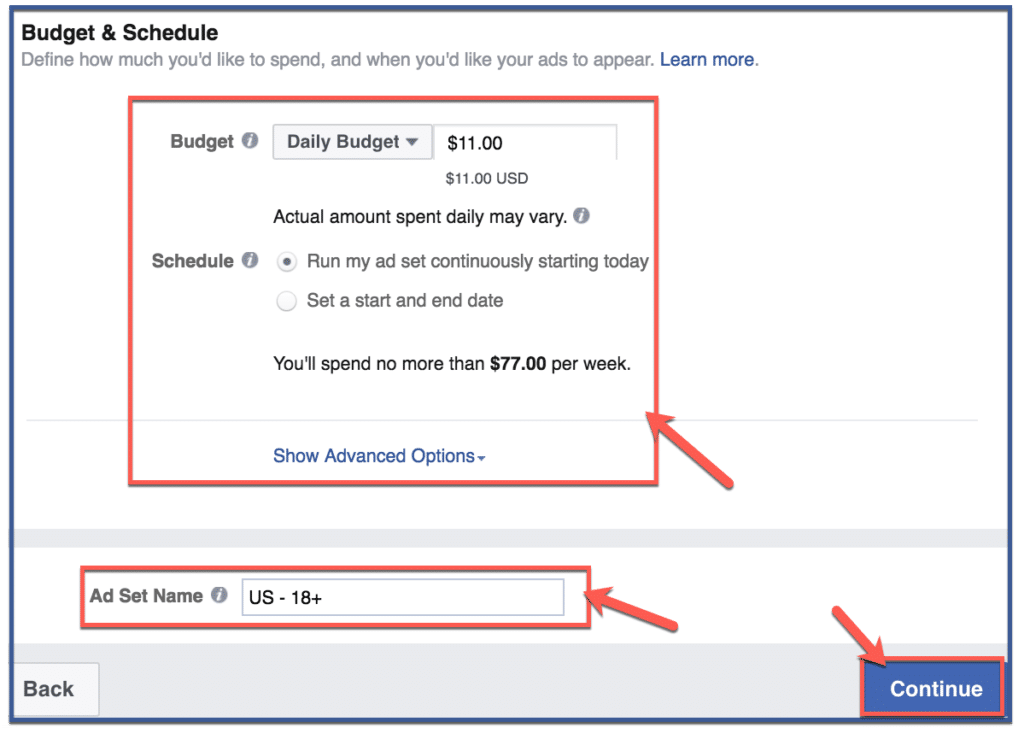 Step 5: Choose your format
You can choose a single-image ad or a carousel ad, which allows you to upload multiple images and videos. After choosing, upload the image or videos you want on your ad. Afterward, scroll to the next section.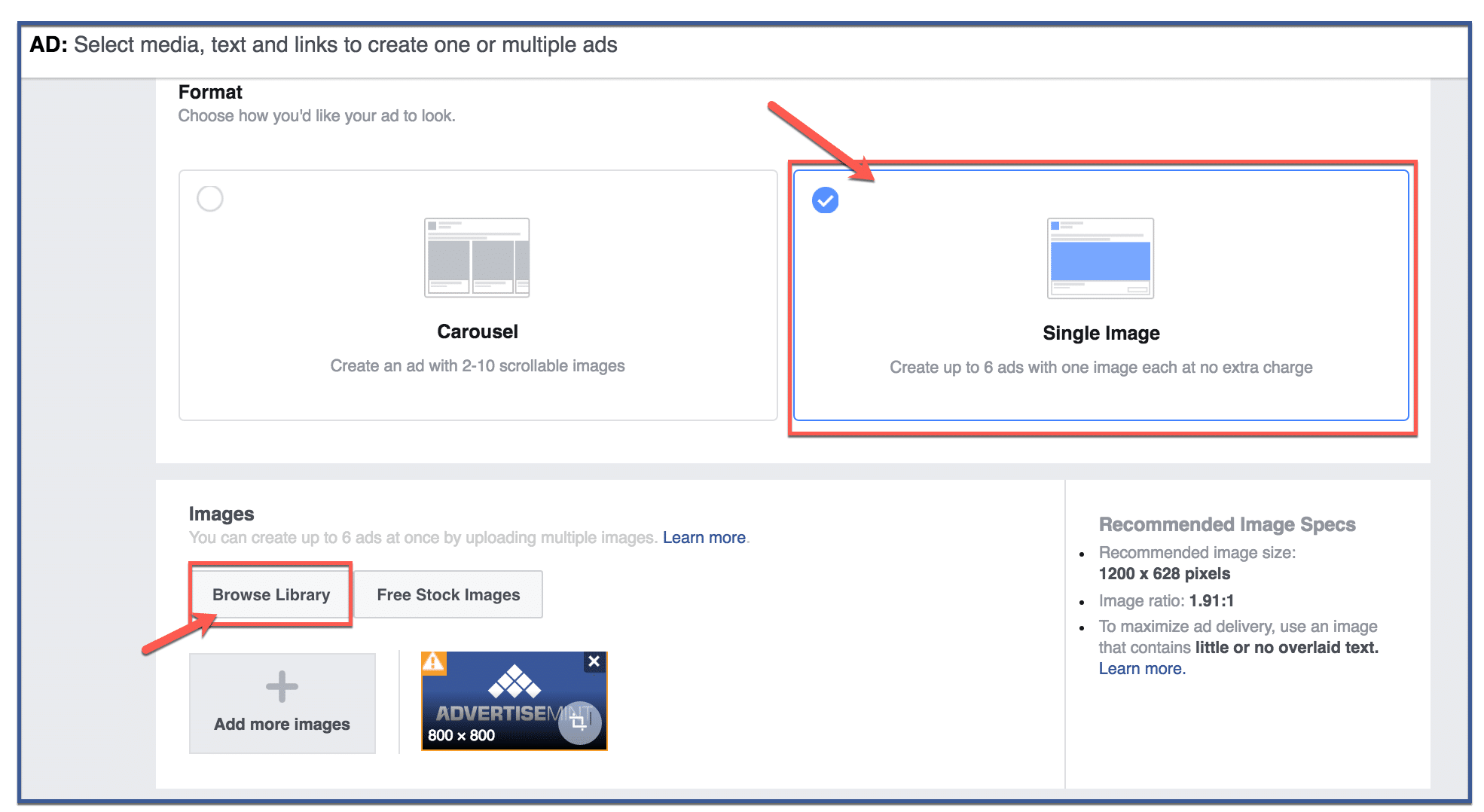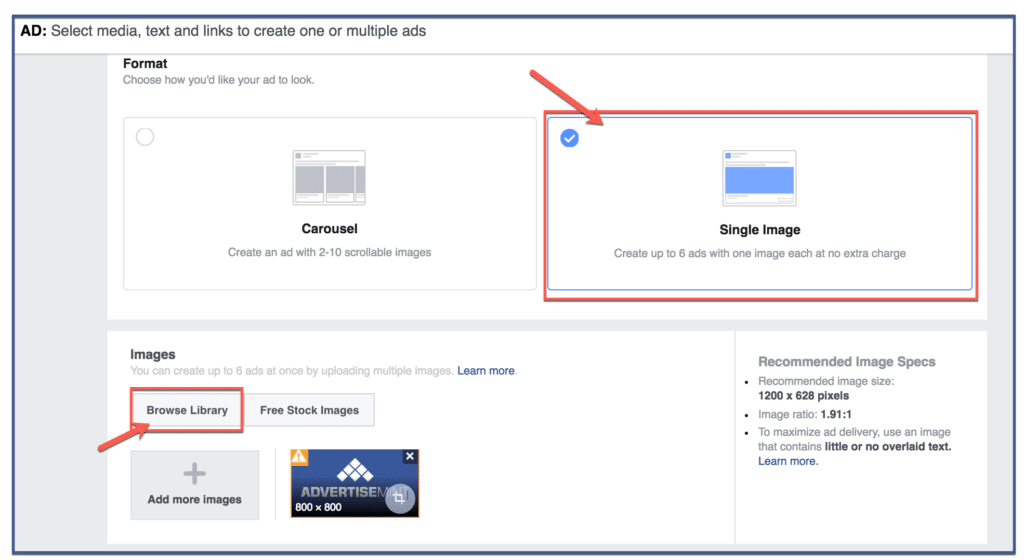 Step 6: Choose placements
You can choose to show your ad to mobile news feed, desktop news feed, desktop right column, or Instagram. After choosing, proceed to the next step.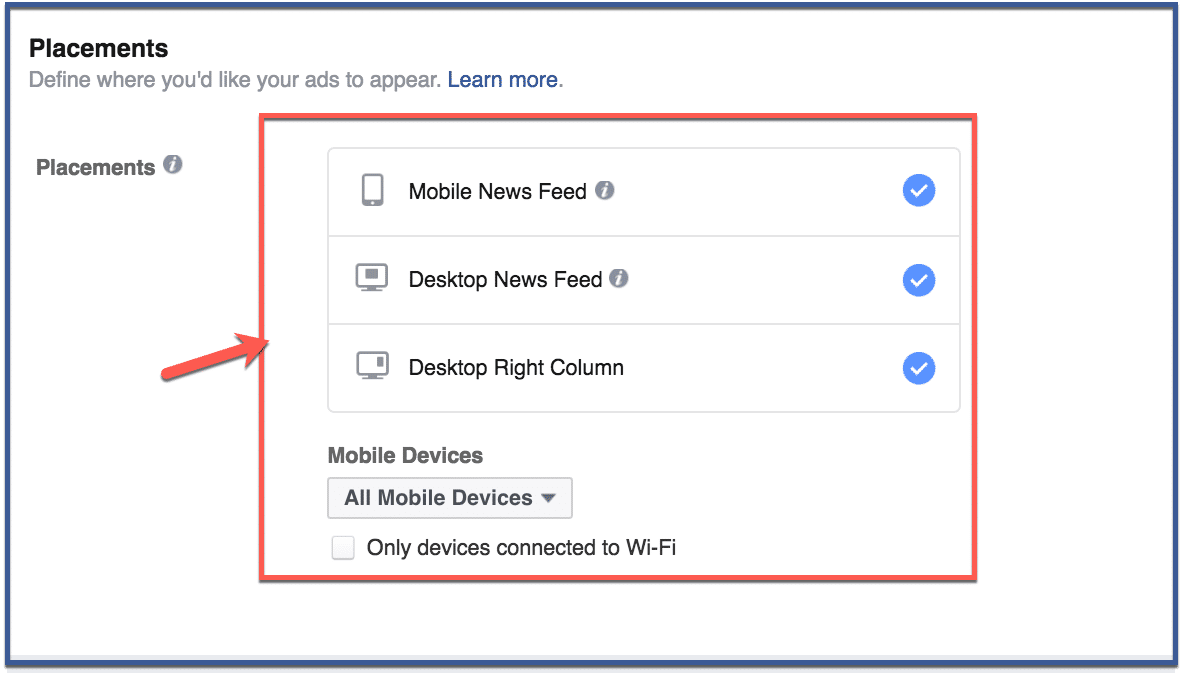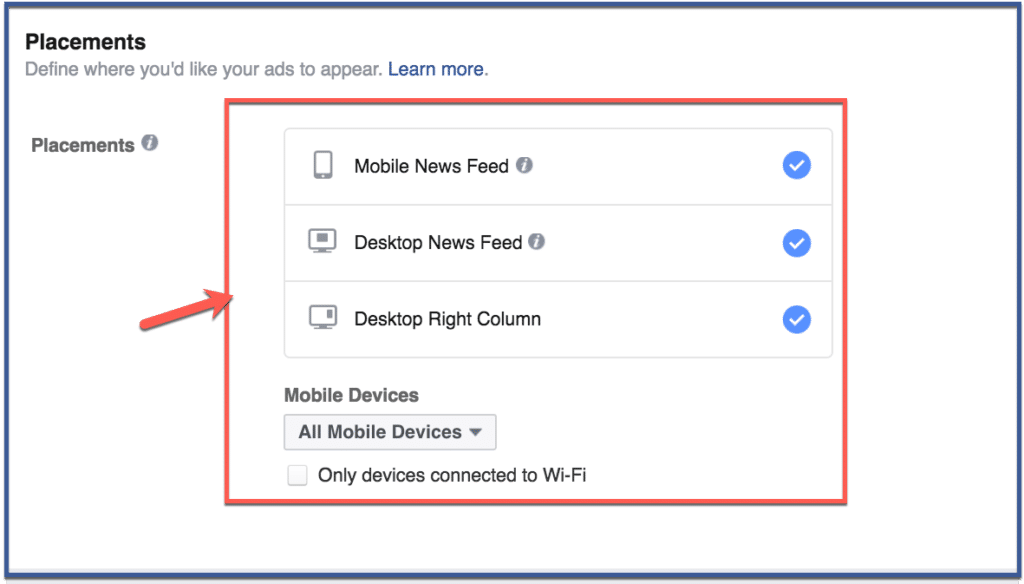 Step 7: Create creative
Write the text you want on your ad. Keep it informative, concise, and error free. Afterward, place your order.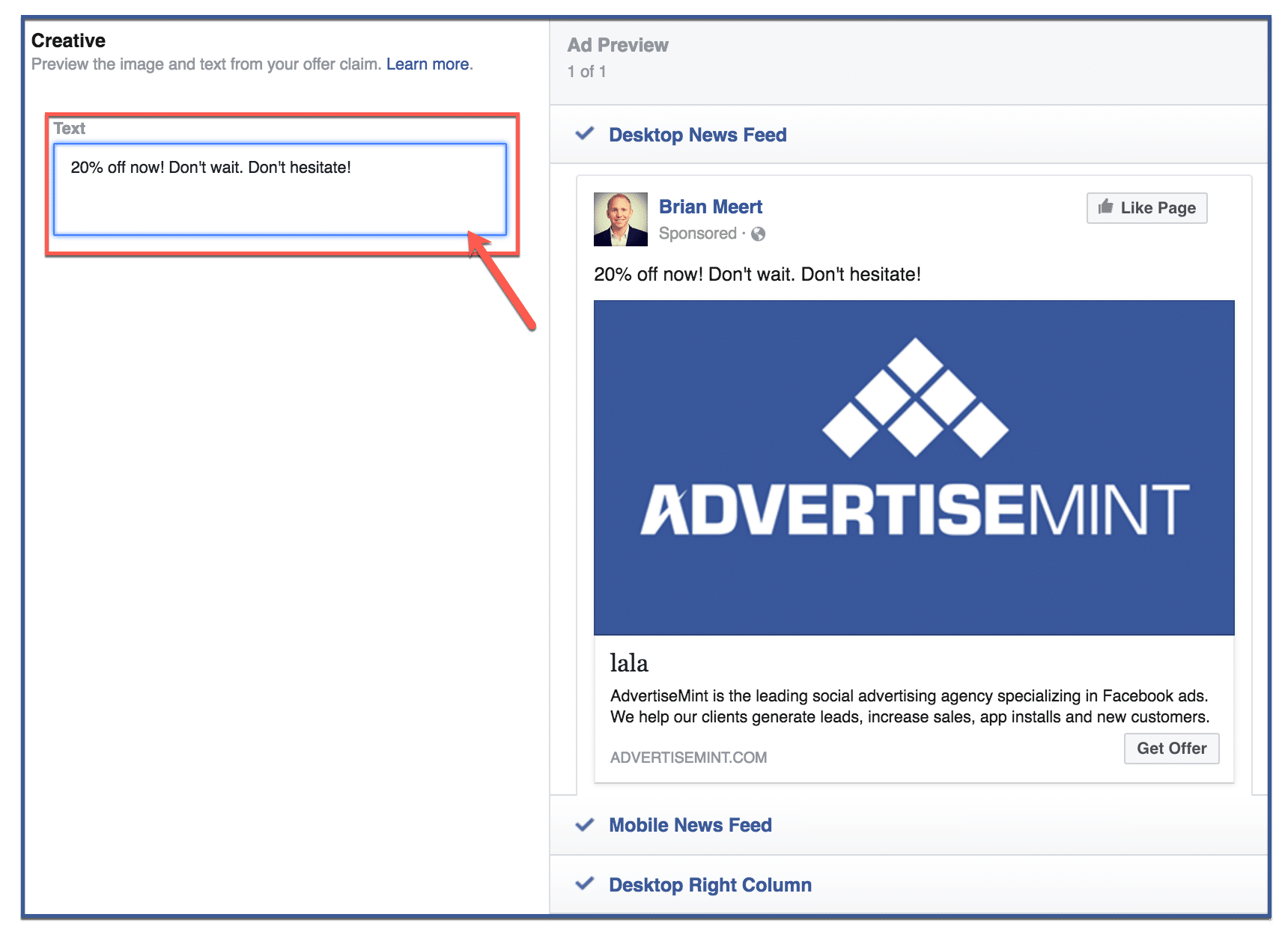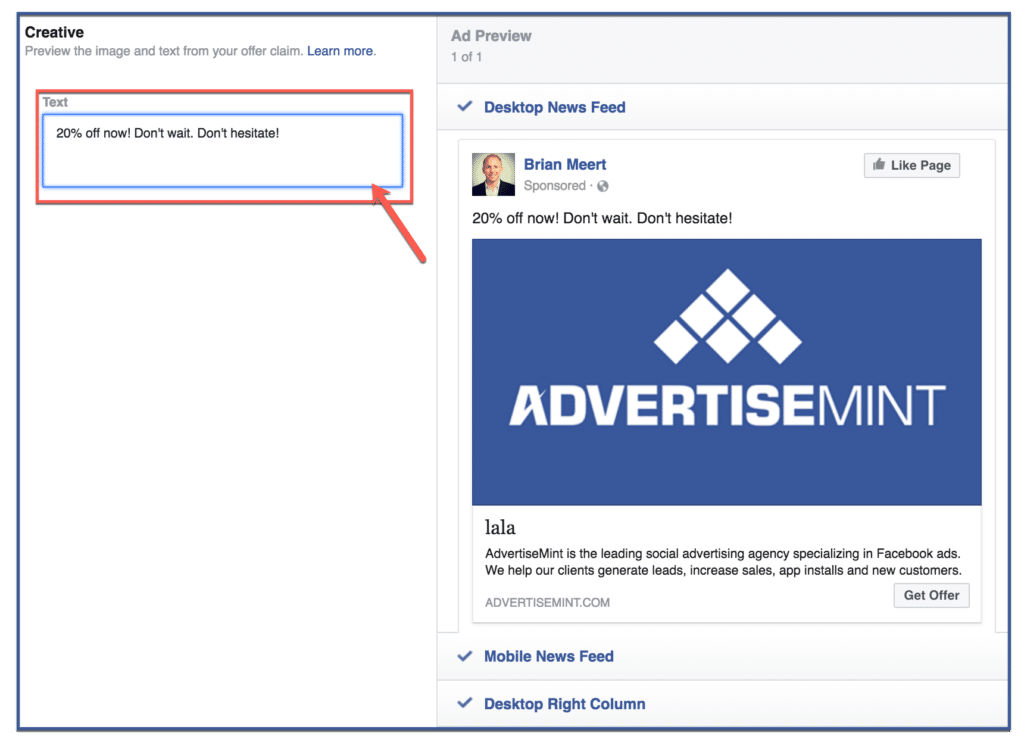 Step 8: Place order
Place your order by clicking "Place Order". This is the last step of creating an offer. Once you submit your offer, it will be pending on Facebook's review.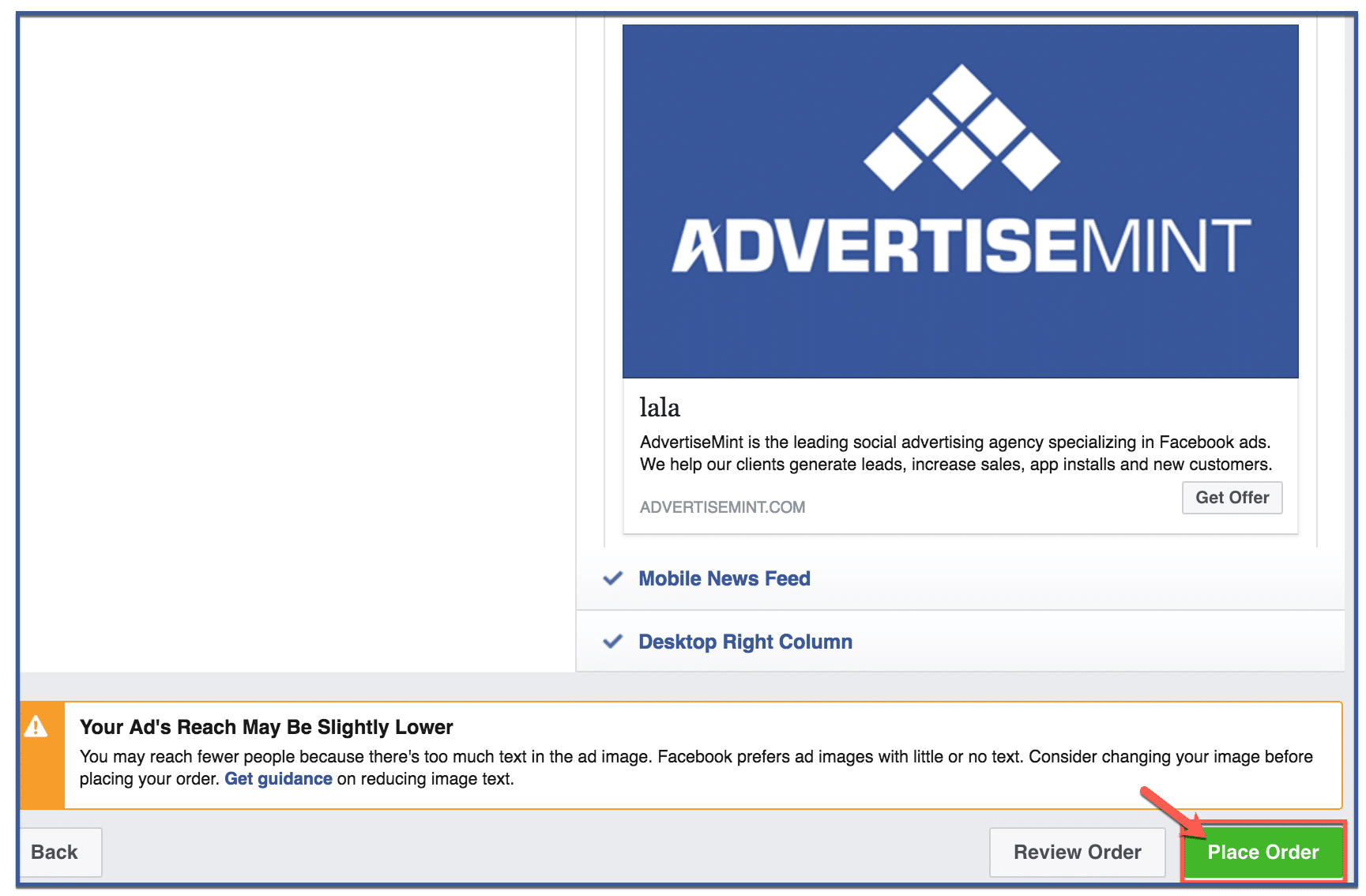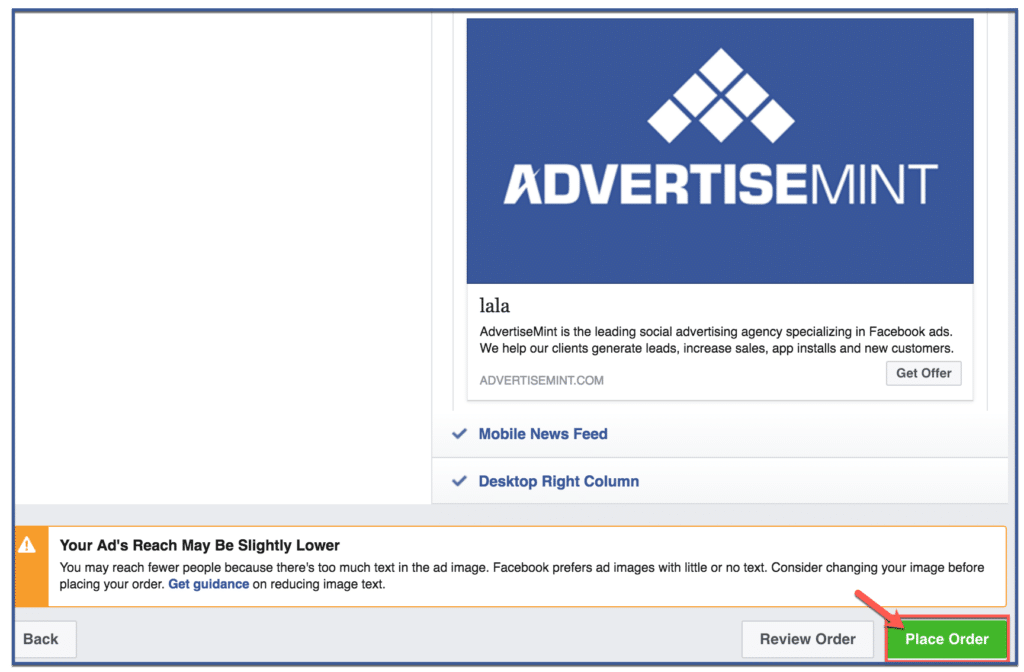 Types of Facebook Offers
There are a number of different types of Facebook offers that you can create, depending on your business goals. Some of the most popular types of Facebook offers include:
Discounts:

 This is the most common type of Facebook offer. You can offer a discount on your products or services, such as 20% off your entire purchase or buy one get one free.

Free gifts:

 This offer is a great way to attract new customers and generate excitement for your brand.

Contests and giveaways:

 This offer is a great way to engage with your audience and generate buzz for your brand. You can run a contest or giveaway to win a prize, such as a free vacation or a year's supply of your product.

Referral programs:

 This offer rewards your customers for referring their friends and family to your business. You can offer a discount for each referral your customer makes or give them a free gift.

Limited-time offers:

 This type of offer creates a sense of urgency and scarcity, which can encourage people to take action. You can offer a discount that is only available for a limited time or a free gift that is only available to the first 100 people who sign up.
Importance of Facebook Offers
Boost Customer Engagement
Facebook offers are attention-grabbing and interactive, encouraging users to interact with your brand and take action by redeeming the offer.
Increased Sale
Offers entice customers with discounts or incentives, which can lead to increased sales and conversions as users are more likely to make a purchase when there's a perceived value.
Expand Audience Reach
When users engage with or redeem an offer, their activity may appear in their friends' newsfeeds, extending the reach of your promotion and introducing your brand to new potential customers.
Enhance Brand Visibility
Offers can create buzz around your brand and attract attention, increasing your brand's visibility and recognition among your target audience.
Drive Traffic to Physical Locations
If you have brick-and-mortar stores, offering deals on Facebook can drive foot traffic to your physical locations, potentially leading to additional purchases.
Foster Customer Loyalty
Providing exclusive deals to your Facebook followers can strengthen their loyalty to your brand and encourage repeat purchases.
Tips for creating a successful Facebook offer
Craft Compelling Headlines

: Use concise and attention-grabbing headlines that highlight the value of your offer. Clearly communicate the benefits users will gain by redeeming the offer.

Create Eye-Catching Visuals

: Choose high-quality images that showcase your product or service. Visuals should be relevant, appealing, and aligned with your brand's aesthetics.

Use Persuasive Copy

: Write persuasive and concise copy that explains the offer's details, benefits, and redemption process. Focus on the value users will receive.

Set Realistic Terms

: Ensure your offer's terms and conditions are clear, fair, and achievable. Avoid overly complex requirements that may deter users from participating.

Highlight Value Proposition

: Clearly communicate the unique value users will gain from the offer. Focus on solving a problem or fulfilling a need for your audience.

Build Trust

: Provide clear contact information and assure users that their data will be handled securely. Trust is crucial for encouraging participation.
Conclusion
Creating a Facebook offer goes beyond promoting – it's a way to connect with your audience. When you carefully make and share your offer, you link what your brand offers with what your customers want.
A good offer shows how much you care about satisfying your customers. So, get into Facebook offers and see how it can turn people who just look into people who really support your brand, boosting your online presence.
FAQs
What is a Facebook offer?
A Facebook offer is a way to promote your business or product on Facebook. It can be a discount, a free gift, or a chance to win something. When someone clicks on your offer, they will be redirected to landing page where they can redeem it.
How to track the results of a Facebook offer?
Once you have created and promoted your Facebook offer, you need to track the results to see how it is performing. You can track the following metrics to measure the success of your offer:
Number of impressions:

This is the number of times your offer was seen by people.

Click-through rate (CTR): 

This is the percentage of people who clicked on your offer after seeing it.

Conversion rate: 

This is the percentage of people who redeemed your offer after clicking on it.
Are there any costs associated with creating a Facebook offer?
Creating a Facebook offer itself does not have a direct cost. However, if you choose to promote the offer through paid advertising , there will be advertising costs associated with that. The cost of promotion depends on factors like your target audience, budget, and advertising objectives.
Can I edit or change the details of a Facebook offer once it's published?
Once a Facebook offer is published, you cannot edit its details. You can, however, choose to delete the offer and create a new one with updated information. It's important to review all details before publishing to avoid any inaccuracies.
What did you think this How To article helped you with creating a Facebook offer? Leave your thoughts below on the comments section!