If you want to quickly create different ad sets, you're in luck. Facebook Power Editor and Ads Manager have a handy ad creation tool that allows you to create multiple variations of ad sets at the same time. Here's how you create multiple ad sets.
If you have any trouble with this, feel free to google "ad agency near me" for some help.
What are Ad Sets?
Facebook ad sets are distinct segments within a Facebook advertising campaign, each with its own audience targeting, budget, schedule, and placement preferences.
Ad sets allow advertisers to tailor their messages to specific demographics, behaviors, and interests, ensuring their ads reach the most relevant audience. This targeted approach enables efficient budget allocation and optimization, as advertisers can monitor the performance of each ad set individually.
With Facebook ad sets, advertisers can experiment with different strategies, test various creatives, and refine their campaigns to achieve better results.
Why create multiple Ad Sets?
Creating multiple Facebook ad sets serves several important purposes:
Audience Segmentation

: Different audiences may respond differently to your ads. By creating multiple ad sets, you can tailor your messaging and targeting to specific demographics, interests, and behaviors, ensuring your message resonates with each group.

Testing and Optimization

: Advertisers can use ad sets to test different ad creatives, headlines, and descriptions. This A/B testing allows you to identify what works best and optimize your campaigns accordingly.

Budget Allocation

: With multiple ad sets, you can allocate your budget strategically. High-performing ad sets can receive more budget, while underperforming ones can be adjusted or paused, ensuring efficient resource allocation.

Ad Placement Control

: Ad sets let you choose where your ads appear, whether it's on Facebook, Instagram, or the Audience Network. This control ensures your ads reach your intended audience on the right platforms.

Scheduling Flexibility

: You can schedule ad sets to run at specific times or on particular days, accommodating different time zones or peak engagement periods.

Objective-specific Campaigns

: If you have multiple campaign objectives (e.g., brand awareness, lead generation, website traffic), creating separate ad sets for each objective allows you to optimize for different goals.
Steps to Create Multiple Ad Sets
Step 1: Click Create Campaign

If you're using Power Editor, you will need to select "Use Guided Creation" on the pop-up message that appears after you click the button to create a campaign.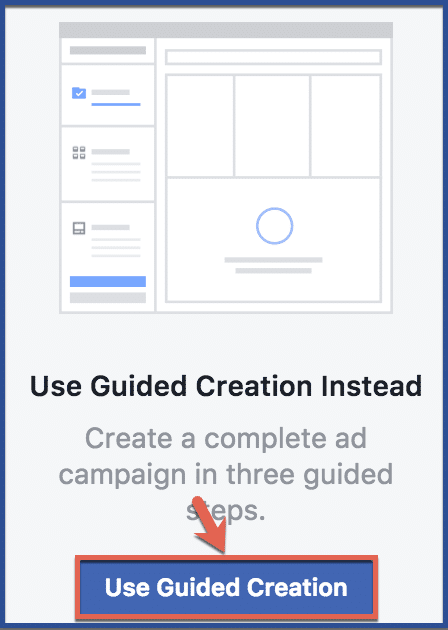 Step 2: Select "Create Multiple New Ad Sets" from the ad set level

Step 3: Click "Add Variation"
Under the Custom Audience, location, and age range fields, you will see a button with a plus sign that allows you to add a variation of a field. Click the buttons of the respective fields to create a variation of your ad set.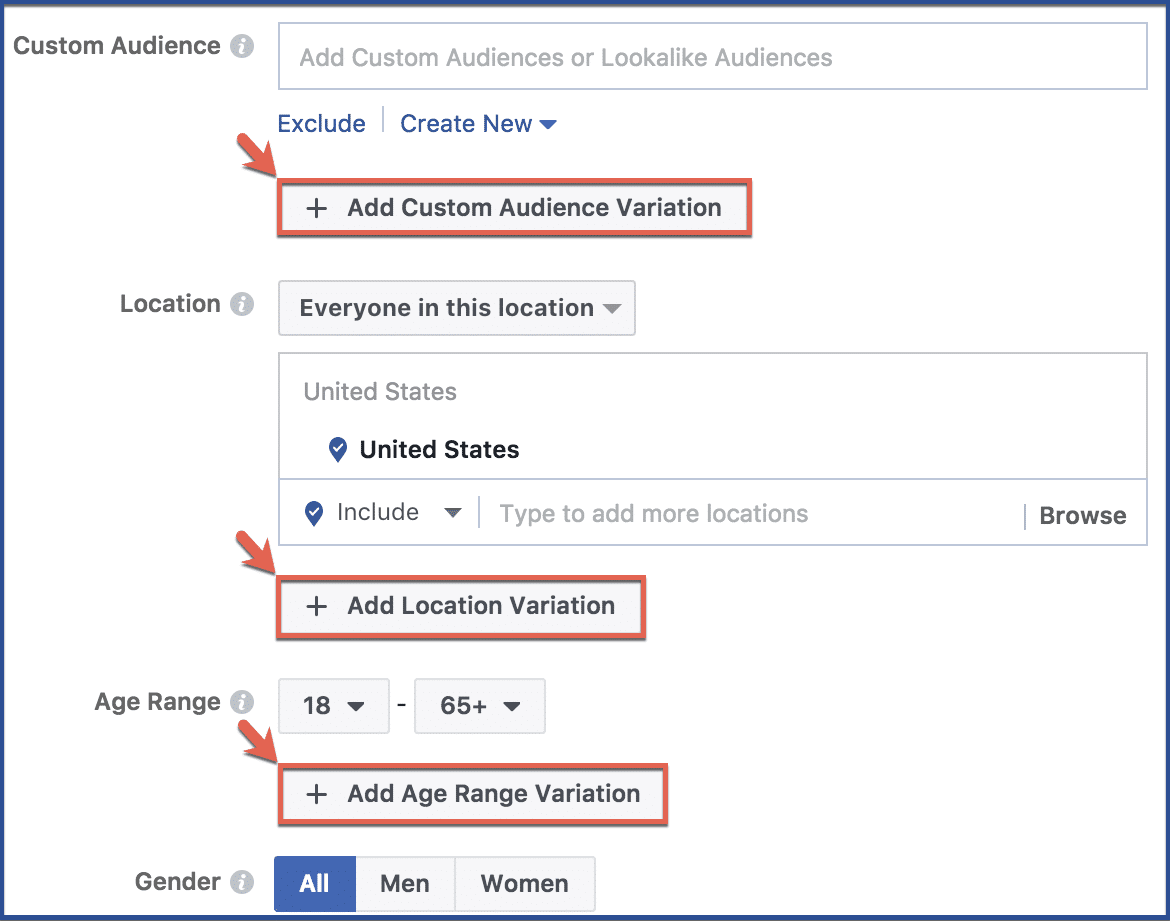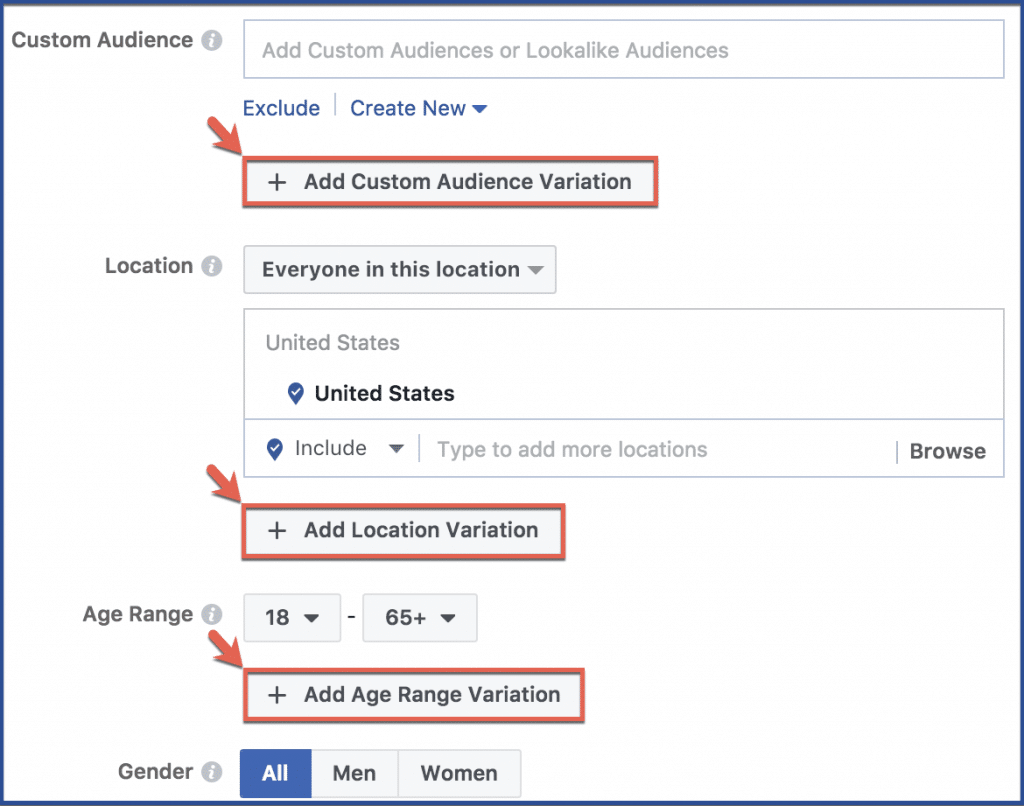 Step 4: You're done
After you've created the variations of your ad sets, don't forget to finish creating your ad.
Considerations and Best Practices
As you venture into the realm of multiple Ad Sets, keep these best practices in mind:
Distinct Audiences

: Ensure that each Ad Set targets a distinct audience to avoid overlap or confusion.

Use Custom Audiences

: Leverage Facebook's Custom Audiences feature to retarget existing customers, website visitors, or email subscribers. These audiences are often more receptive to your message.

Ad Creative Consistency

: Keep the ad creatives consistent within each ad set. The messaging, visuals, and call-to-action should align with the specific audience you're targeting in that ad set.

Budget Allocation

: Allocate your budget strategically among ad sets. Prioritize higher budgets for ad sets that perform well while allowing some flexibility for testing and experimentation.

Optimize Delivery Schedule

: Adjust the delivery schedule to coincide with your audience's active hours. This ensures your ads are seen when your target audience is most engaged.

Ad Placement

: Carefully select ad placements. Depending on your campaign goals, you may want to advertise on Facebook, Instagram, Messenger, or the Audience Network. Tailor placements to your audience's preferences.
What to avoid?
Overlapping Audiences

: Avoid creating ad sets with overlapping audience segments. Overlapping can lead to audience confusion, competition between ad sets, and increased costs.

Inconsistent Messaging

: Keep your messaging consistent within each ad set. Avoid mixed messages that could confuse your audience or dilute your brand's identity.

Ignoring Data

: Don't set and forget. Regularly monitor the performance of your ad sets and make data-driven adjustments. Ignoring data can result in missed optimization opportunities.

Excessive Ad Sets

: While it's good to experiment, avoid creating too many ad sets at once. It can become challenging to manage and analyze data effectively. Start with a manageable number and scale up as needed.

Inconsistent Naming Conventions

: Maintain consistent and clear naming conventions for your ad sets. Inconsistent naming can lead to confusion when managing multiple ad sets.
Final Thoughts
Creating multiple Facebook Ad Sets isn't just a strategy; it's a dynamic approach that can help you win over your audience. By understanding the art of segmentation, testing, and optimization, you can transform your campaigns from one-size-fits-all to tailor-made experiences.
FAQs
What are Facebook ad sets?
Facebook ad sets are groups of ads that share the same targeting, budget, and schedule. They allow you to test different ad creatives and targeting options to see what works best for your campaign. By creating multiple ad sets, you can increase your chances of success by targeting different audiences with different messages.
How many Facebook ad sets should I create?
The number of Facebook ad sets you should create depends on your specific goals and objectives. However, a good rule of thumb is to create 3-5 ad sets per campaign. This will give you enough ad sets to test different creatives and targeting options, but not so many that tracking and managing your campaigns is difficult.
What are the different targeting options for Facebook ad sets?
There are numerous targeting options available on Facebook for ad sets. You can target your ads based on demographics, interests, behaviors, and past interactions with your brand. You can also target specific individuals, such as website visitors or email subscribers.
How do I track the performance of my Facebook ad sets?
To monitor the progress of your Facebook ad sets, utilize Facebook's Insights tool. This tool offers valuable information on your ad's reach, click-through rates, and the number of people who completed your desired action, such as visiting your website or joining your email list.