What is a Facebook Ad Account?
A Facebook ad account has just about any and all information you can possibly need. Found in your Facebook Business Manager page, it groups all the relevant information for specific ads, whether it be your multitude of campaigns, ad sets, and also the more nitty-gritty business management stuff like your billing information.
Your Facebook ad account is crucial. It's where you pay for your ads. It's where you see your insights and analytics, such as reach, frequency, and engagement related to your budget. It's where you learn how your hard work is paying off. Without an ad account, your Facebook marketing campaign just gets lost. Use the insights from your ad account to optimize your marketing and outreach strategies.
How do I add a Facebook Ad Account to my Business Manager?
If you are the owner of the ad account and are logged in as an admin to your business manager, you can simply just click "add Facebook Ad Account." However, this is an action that can't be undone so make sure that you have thought this through. Once an ad account is integrated into the Business Manager, it is permanent. 
If you're not an admin of the Business Manager, you can always request access to it and work on it that way. What the admin would have to do is create a group account within their Business Manager. This is common practice for a boss to allow employees to view their page's advertisements.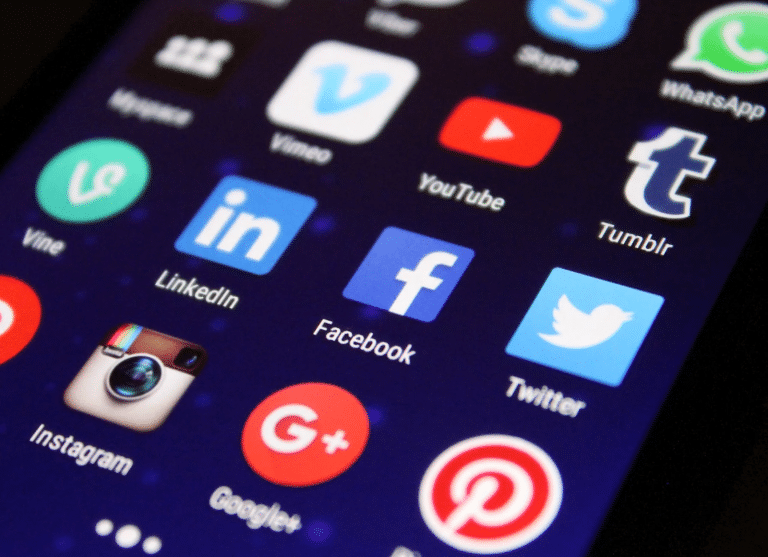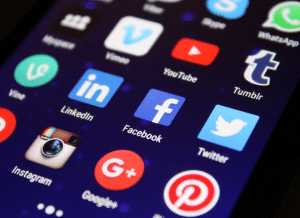 Pixabay / Pexels
Things to Keep in Mind Before Adding a Facebook Ad Account:
Make sure no other business has added it to their Business Manager.

You can only have one personal ad account per Business Manager.

Even a deactivated ad account counts towards your Business Manager's ad account limit.

Unless you are in a select few locations, pre-paid ad accounts can't be added to Business Manager.

After setting the preferred currency for your Facebook ad account, you can't change it.
How do I Manage My Facebook Ad Accounts?
Facebook has made it easy for you to manage and filter a variety of Facebook accounts, if you own them or if you just have access to them. They also have created levels of access for Facebook ad accounts. The admin of the Business Manager can assign the following two roles:
General user: can manage ad period and budget but doesn't have the full scope of administrative access to the ads.

Reports only: just like it sounds, they can only see the reports from the ad campaigns.
Why should you create a Facebook ad account?
Creating a Facebook ad account is a pivotal step in unleashing the full potential of your digital marketing efforts. With over 2.9 billion active users, Facebook provides a unique platform to reach your target audience precisely.
By establishing an ad account, you gain access to a suite of powerful tools and features that enable you to craft, customize, and amplify your brand's message. This account serves as your control center, allowing you to create and manage ad campaigns,, define audiences, set budgets, and track performance metrics.
Moreover, a Facebook ad account empowers you to tap into the platform's advanced targeting capabilities, ensuring that your ads reach the right people at the right time. In an ever-evolving digital landscape, a Facebook ad account offers the strategic advantage needed to elevate your brand, increase visibility, and drive tangible results.
Advantages of a Facebook Ad Account.
A Facebook ad account opens a gateway to a multitude of benefits that can propel your business forward in the digital realm. Here are some key advantages:
Precise Audience Targeting:

You can precisely target your ads with a Facebook ad account. Leverage demographic, geographic, and psychographic data to reach your ideal customer, ensuring your message resonates with those most likely to convert.

Diverse Ad Formats:

 Facebook offers a variety of ad formats, from eye-catching images to engaging videos and dynamic carousel ads. This versatility enables you to tailor your content to captivate different user preferences and behaviors.

Budget Flexibility:

 Whether you're working with a modest budget or aiming for large-scale campaigns, a Facebook ad account empowers you to set and control your spending. You can allocate funds to campaigns, ad sets, and individual ads, ensuring cost-effective marketing.

Comprehensive Analytics:

 Gain valuable insights into your ad performance with Facebook's robust analytics tools. Track metrics such as clicks, conversions, engagement rates, and more. These data-driven insights enable you to refine your strategy for optimal results.

Remarketing Opportunities:

 A Facebook ad account allows you to implement remarketing campaigns, targeting users who have previously interacted with your brand. This strategy reinforces brand awareness, re-engages potential customers, and encourages conversions.

Global Reach:

 Tap into Facebook's expansive user base to reach a global audience. Whether you're a local business or an international brand, a Facebook ad account facilitates exposure on a worldwide scale.

A/B Testing Capabilities:

 With a Facebook ad account, you can run A/B tests to compare various ad variations and improve your campaigns by identifying the most effective elements over time..

Mobile Optimization:

 Given the prevalence of mobile device usage, Facebook ad campaigns are optimized for mobile viewing. This ensures seamless user experiences and enhances the chances of reaching users on their preferred devices.

Engagement and Interactivity:

 Facebook ads can incorporate interactive elements, such as polls, quizzes, and forms, fostering deeper engagement and interaction with your audience.

Business Insights Integration:

If you have a Facebook Business Page, connecting it to your ad account enhances the synergy between your organic and paid content, amplifying your overall brand impact.
Facts about Facebook ad Account.
In 2022, businesses spent over $140 billion on Facebook ads.

Facebook ads have an average click-through rate (CTR) of 0.9%.

The average cost per click (CPC) for Facebook ads is $1.72.

The average conversion rate (CVR) for Facebook ads is 9.21%.

Facebook ads can reach over 2.9 billion people worldwide.
Conclusion
Facebook ad account has emerged as an indispensable tool, guiding businesses toward precision, engagement, and growth. Its advantages, from precise audience targeting to versatile ad formats, form the foundation of successful campaigns.
FAQ's
How do I create a Facebook ad account?
To create a Facebook ad account, navigate to the Facebook Business Manager or Ads Manager. From there, you can set up a new ad account and link it to your profile. The process involves selecting your account settings, payment methods, and configuring access levels.
Can I have multiple ad accounts under one Business Manager?
Yes, Facebook's Business Manager allows you to manage multiple ad accounts from a centralized location. This feature is helpful for businesses with multiple brands, clients, or projects, offering streamlined control and organization.
What payment methods are accepted for ad billing?
Facebook accepts various payment methods, including credit and debit cards, PayPal, and manual payment methods. These options provide flexibility to choose the most convenient payment solution for your advertising budget.
How do I track the performance of my Facebook ads?
Facebook provides robust analytics through its Ads Manager. You can monitor key metrics such as conversions, clicks, impressions, and engagement rates. These insights help you assess the effectiveness of your campaigns and make data-driven adjustments.
What should I do if my ad account gets disabled or flagged?
If your ad account is disabled or flagged, you can appeal the decision through Facebook's support channels. Review the specific reasons for the account's status and follow the guidelines provided for reinstatement. Facebook's support resources can assist you in navigating this process.