In digital marketing, one crucial aspect that advertisers need to understand is the Facebook Billing Threshold. This guide aims to demystify the concept, walk you through its nuances, and empower you with the knowledge to navigate Facebook advertising confidently.
What is a Billing Threshold?
This is an automatic billing method that you can control through Ads Manager. You set up the amount you spend on ads before Facebook charges you, and that is your billing threshold. Billing thresholds don't exist for manual payment methods on Facebook.
When you make your ad account at first, the billing threshold will be quite low— 25 dollars. However, it could be raised to $50, $250, $500, and so on as you make your payments on time and your balance clears. The maximum billing threshold without filing a special request is 2,500 dollars.
Think of a billing threshold as a simple setting for when you will be receiving your bill. It only changes the amount of your bill due to the nature of time, not because it changes any other settings related to your running ads.
Keep in mind, this means you can be billed multiple times a month or just at the end of the month. This is a payment method relying on how much money the ad accrues as it runs. This is important to note when budgeting for the short-term and long-term so make sure you are paying close attention to your daily spending limit in your company's Facebook Ad Manager.
There are no advantages to a higher or a lower billing threshold. It's just a matter if you find having frequent invoices a nuisance.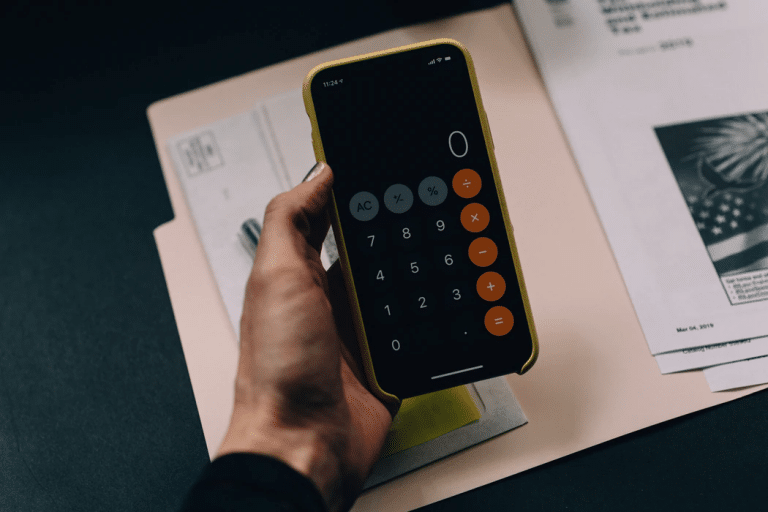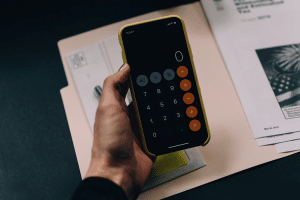 Kelly Sikkema / Unsplash
Why do you need a Facebook billing threshold?
The Facebook billing threshold serves as a pivotal tool for advertisers seeking to manage their advertising expenses effectively. It provides a defined spending limit that helps prevent unexpected charges and enables advertisers to maintain control over their campaign budgets.
By setting a billing threshold, advertisers can strategically allocate funds, monitor spending patterns, and make informed decisions based on campaign performance.
This mechanism ensures that advertisers can optimize their ad campaigns without exceeding their predetermined budget, offering financial predictability and enhancing the overall efficiency of their advertising endeavors on the platform.
How Does Facebook Ad Billing Work?
When you create ads on Facebook, you set up two budgets for your ad account: the maximum daily amount that you're willing to spend per ad and the total amount that you're willing to spend for your ad's lifetime.
You won't be charged for your maximum budget; that's just you signaling the total amount that you're willing to spend. Instead, you are charged for clicks or impressions.
How do I Change My Billing Threshold?
Conveniently enough, you should be able to change your billing threshold relatively easily! Head over to your payment settings under the billing section in your ad manager. Type in your desired billing threshold and confirm it by clicking change. 
If you want to lower your billing threshold, Facebook will automatically approve it. However, sometimes changing to a higher billing threshold can run into some problems. Give it some time and then look into troubleshooting with Facebook if they haven't implemented it.
Why Is It Taking So Long for Facebook to Increase My Billing Threshold?
They want to receive a reliable amount of successful payments from you at first.

Sometimes Facebook puts billing threshold increase requests under review. Check the Facebook support page to see if that is what happened to you. If they deny you, go ahead and file a repeal.
Tips for setting effective Facebook billing thresholds.
Start with a low threshold and gradually increase it as your business grows. This will help you avoid overspending in the early days of your Facebook ad campaigns.
Set different thresholds for different types of Facebook ads. This will help you ensure you're not overspending on any type of ad.
Review your billing thresholds regularly and make adjustments as needed. Your business needs and spending habits may change over time, so it's essential to review your billing thresholds periodically and make adjustments as needed.
Use Facebook's billing threshold calculator to help you set the right threshold for your business. Facebook's billing threshold calculator can help you determine the right threshold for your business based on your average monthly spending on Facebook ads.
Conclusion
Mastering the Facebook Billing Threshold equips advertisers with the tools to orchestrate effective campaigns while maintaining budget control.
You will navigate the intricacies of Facebook advertising with finesse by understanding the nuances of manual and automatic payments, monitoring expenses, and strategically optimizing campaigns.
Remember, the billing threshold is not just a technical aspect; it's a cornerstone of financial wisdom that empowers you to make the most of your advertising investments.
FAQs
What is the Facebook Billing Threshold?
The Facebook Billing Threshold is a predetermined spending limit that advertisers set for their ad campaigns. It represents the point at which your ad costs trigger charges to your payment method.
How is the Facebook Billing Threshold determined?
The billing threshold is influenced by factors such as your account's spending history, chosen payment method, and currency. Facebook uses these elements to calculate the appropriate threshold for your ad campaigns.
Why do I need to set a Billing Threshold?
Setting a billing threshold helps you maintain control over your advertising expenses and prevents unexpected charges. It allows you to strategically manage your campaign budgets and allocate funds more effectively.
What are the benefits of using a Billing Threshold?
Using a billing threshold provides financial predictability by ensuring that your ad spending stays within your desired budget. It helps you monitor your expenses, optimize campaign performance, and avoid overspending.
How do I set up and adjust my Billing Threshold?
You can set up or adjust your billing threshold in your Facebook Ad Manager or Business Manager account. Choose between manual payments, where you pre-fund your ad account, or automatic payments, where charges are made as your ads run. Adjustments can be made based on your evolving campaign needs.