Facebook Custom Audiences stand out as one of the most effective tools for reaching a specialized audience through advertising. This feature empowers you to reconnect with individuals who have engaged with your business previously.
Let's discover the variety of Facebook Custom Audiences you can construct, and gain insights into crafting, creating, and enhancing your retargeting strategies."
What is a Custom Audience?
A custom audience is a descriptor for a personalized uploaded customer list that advertisers use as part of an ad targeting strategy. Available as an option in Facebook Ads Manager, this technique is valuable for targeting people already familiar with your business, your brand, and everything you stand for (otherwise known as retargeting). Use it as an option to remind a lead of a product that they were this close to purchasing or to encourage that person who has been viewing your site nearly every week to finally biting the bullet and sign up for your email list this time. 
Using a custom audience creates more valuable conversions because these are all users who have previously engaged with your content.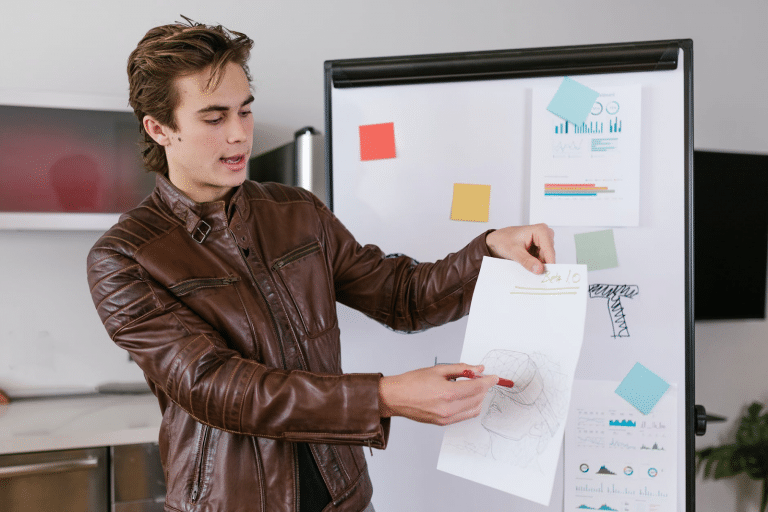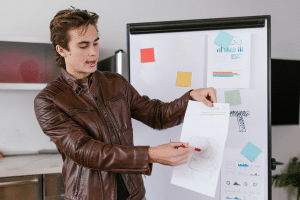 RODNAE Productions / Pexels
How Should I Select My Custom Audience?
These are people who already know your business in some shape or form. Whether you are tracking past customers, people whose information was acquired by the Facebook pixel, or any users who engaged with your posts, this is a way to finally turn your leads into conversions.
Why Use Custom Audiences?
Leveraging custom audiences provides a dual advantage: firstly, it enables you to tap into individuals who are already intrigued by your offerings, enhancing click-through and conversion rates.
Secondly, custom audiences optimize the efficacy of your ad campaigns, ensuring that your advertisements resonate with an audience predisposed to engagement. By doing so, you not only enhance the quality of interactions but also curtail unnecessary expenses.
Custom audiences act as a compass, guiding your ads solely towards those most likely to engage, resulting in a more targeted and cost-effective advertising strategy.
There are four methods of custom audience generation:
1. Website Custom Audiences
This is an audience list generated from the Facebook pixel which matches that user to their Facebook account. You can choose to focus on users who almost bought a product, landed on a certain page, or even anyone who visited your website in the past 30 days. Then, this custom audience list is implemented to be seen on this user's Facebook account.
2.  App Activity Custom Audiences
This is an audience list specific to app ad campaigns that you can create through Facebook SDK. This list is derived from app events in your app (it can be one of the 14 ones pre-defined by Facebook or you can set your own). After selecting which customer-reached app events you want to target, Facebook will make sure your ad reaches them.
3. Customer List Custom Audiences
This audience list is produced from information that your company has about users, such as email, name, and phone number. You can provide this information, likely acquired from your email marketing audience, to Facebook which will then match it with its users. After matching, this audience will see your ad.
4. Engagement Custom Audiences
This custom audience differs from the rest because this audience may not be a dedicated follower of your brand just yet. Comprised of all users who have previously engaged your content, you have the option here to expand your reach and remind this lead of your company and its services.
Keep in mind— the total amount of custom audiences you can upload in your Facebook Ads Manager is 500.
Types of Custom Audiences
There are a variety of different types of custom audiences that you can create, including:
Lookalike audiences:

 Lookalike audiences are created by using your existing customer data to find people who are similar to your existing customers. This is a great way to reach new customers who are likely to be interested in your products or services.

Customer lists:

 Customer lists are created by uploading a list of your existing customers' email addresses to Facebook. This is a great way to reach out to your existing customers with special offers and promotions.

Website visitors:

 Website visitors are people who have visited your website in the past. This is a great way to retarget people who have already shown an interest in your product or service.

App users:

 App users are people who have used your app in the past. This is a great way to retarget people who have already used your app and encourage them to come back for more.

In-market audiences:

 In-market audiences are users who are actively researching products or services like yours. This is a great way to reach people who are already in the buying cycle.
What not to do?
When going for Custom Audiences, it's equally important to be aware of what not to do in order to make the most of this powerful tool.
First and foremost, avoid the pitfall of neglecting data privacy and compliance. Never compromise on obtaining necessary permissions or handling customer information without adherence to regulations.
Additionally, refrain from creating overly broad Custom Audiences that encompass a wide range of unrelated individuals, as this dilutes the precision and effectiveness of your targeting efforts.
It's crucial to resist the temptation of excessive retargeting, which can lead to ad fatigue and potentially alienate your audience. Lastly, steer clear of static audiences – those that are rarely updated.
By understanding how custom audiences work and by creating effective custom audiences, you can improve the performance of your ad campaigns.
FAQs
What exactly are Audiences?
Custom Audiences is a feature in Facebook advertising that lets you target specific groups of users based on data you provide, such as website visitors, email lists, or app users.
How do I create a Custom Audience on Facebook?
Creating a Custom Audience involves selecting a data source (like your website or customer list), defining specific parameters, and then uploading or integrating the data with Facebook. This process allows you to reach people who have interacted with your business before.
Are there any privacy concerns with using Custom Audiences?
 Privacy is crucial when using Custom Audiences. Obtaining the necessary permissions and ensuring compliance with data protection regulations is important. Facebook provides tools and guidelines to help you handle customer data responsibly and maintain trust.
How do custom audiences work?
When you create a custom audience, you are telling Facebook to show your ads to people with similar characteristics to those in your custom audience. This means that your ads are more likely to be seen by people interested in what you offer.