What is a Facebook Timeline Review?
Just like on your personal page, you want to be able to approve or reject posts that you're tagged in to be shown in your timeline. This tool from Facebook called the Timeline Review automatically puts posts under seeking approval for review when tagged by people you are not friends with. While it'll still appear in other places, such as where it was initially posted, it will no longer be visible on your timeline.
Keep in mind you can also turn this feature on so that you have to approve any tagged post to be visible on your timeline, even if they are your friend.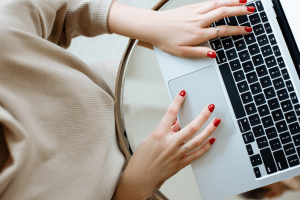 Anna Nekrashevich / Pexels
How do I Turn on Facebook Timeline Review?
First, make sure you're an admin of the page. Only page admins have the authority to approve or deny tagged posts.
Next, you should navigate to your settings tab and choose "Timeline and Tagging" from the drop-down list.
There, it asks if you want the option to approve posts that you're tagged in and prompts you to answer yes or no.
Where Would I See the Posts Pending Approval?
At the top of your profile, Facebook will show it under pending posts; From there it's up to your jurisdiction on if it stays or it goes.
How Should Businesses Use the Facebook Timeline Review?
Ever since Facebook introduced the brand timeline in 2012, the initial posts your audience sees are integral to your brand awareness and perception. This is the first chance you have at engaging your audience. Apps and other custom creations have to be actively clicked on which is why you want them pleased with what they initially see on your timeline.
You want to be in complete and total control of what they see and associate you with to make sure you are on track with your content marketing strategy.
However, if you are tagged in a positive post, consider what it does for your brand. If you're interested in building community and this is a glowing in-action shot of your company on the ground, the authenticity of a post from someone not affiliated with your company might add a layer of credibility to your mission. Tagged posts can really humanize your brand and that is what audiences want to see in 2021. You might be surprised with how positively it can affect brand loyalty and future engagement.